Collaborative post/review
A recent survey conducted by In The Book showed that only 18% of parents read to their baby or toddler for 20 minutes a day. This is despite this being directly linked with improved academic and social skills. Thankfully, we're in that 18% and our eldest is a little book worm. We've read to him every night since he was a baby and even now he'd choose bedtime stories over staying up late.
Little E is just starting to enjoy books, he loves flicking through the colour pages and anything that makes a noise is a huge hit. He's not quite at the stage of sitting quietly, listening to stories yet. He much prefers turning the pages and choosing the order the story runs in himself!
In The Book recently asked if we'd like to review a book from their website and we were keen to give them a go ( I don't think children can ever have too many books). They're a company who sell a huge range of good quality, personalised books for children of all ages. They have books that feature well known characters, books with animals, Disney books and even activity books.
After spending ages looking through their lovely website ( which is very easy to navigate) I chose the First Steps Old MacDonald sound board book as I thought Little E would enjoy the fact that it makes a noise.
You're able to personalise the book to suit your own needs, whether that's for your own child to to give as a gift to someone else. If you add a name to the front cover it will also be featured throughout the book in the illustrations. You can also add a special message to the first page on the inside of the book – 2 lines, up to 40 characters on each line.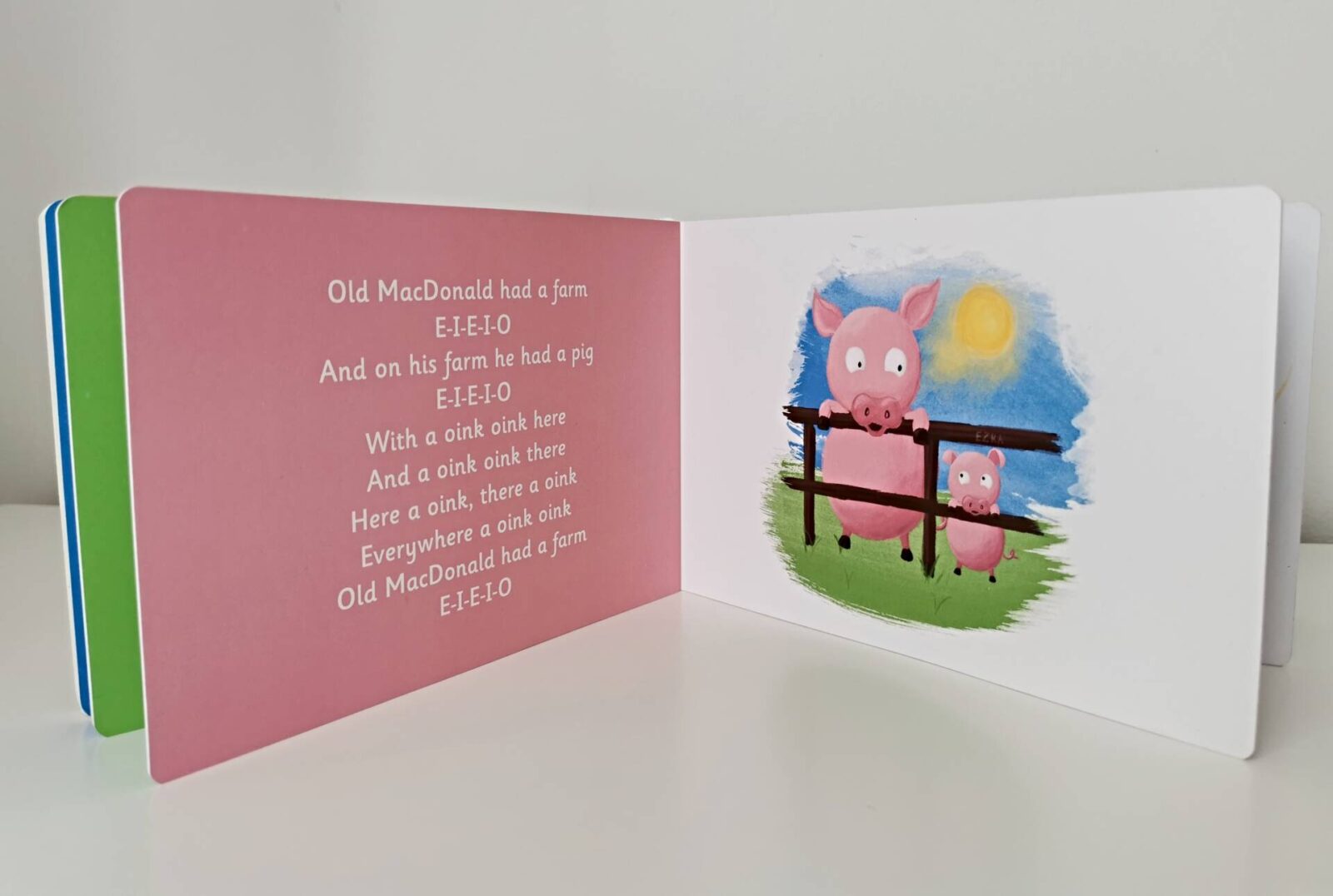 Our book arrived less than a week after ordering and was packaged perfectly. The book is chunky and robust but small enough for little hands to hold onto tightly.
The illustrations on the front are bright and eye catching and they were a hit before Little E even realised it made a sound.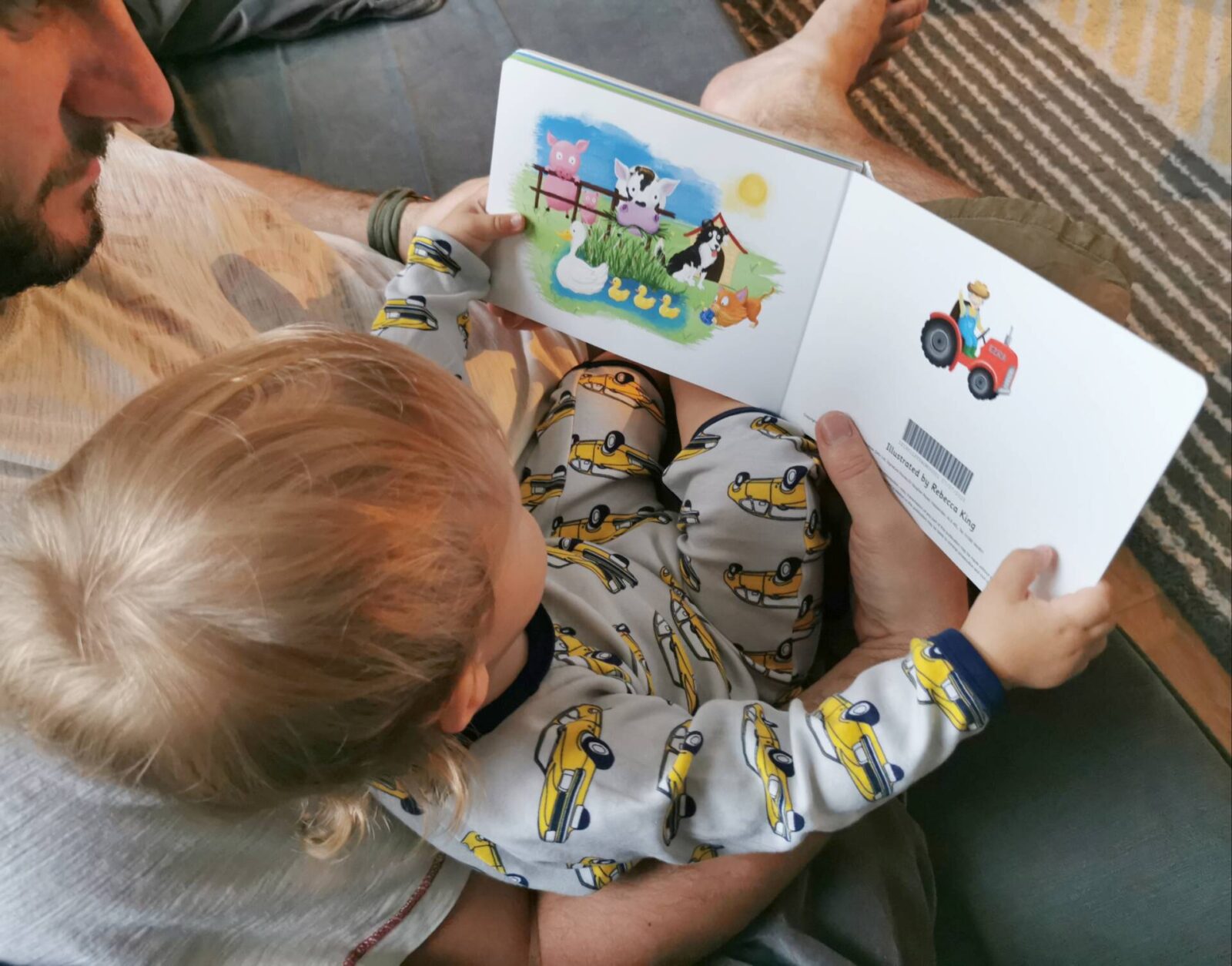 The book plays a sweet version of the Old MacDonald nursery rhyme when the red circle on the front of the book is pressed. It is a great way to help teach your child the nursery rhyme and older children will be able to read along to the words as the song plays.
It's ideal for younger children who love repetition but it isn't too offensive to adult ears, even when it's played 300 times a day! As younger children become familiar with the phonetics of the tune they will be able to associate the song with the different words and images throughout the book.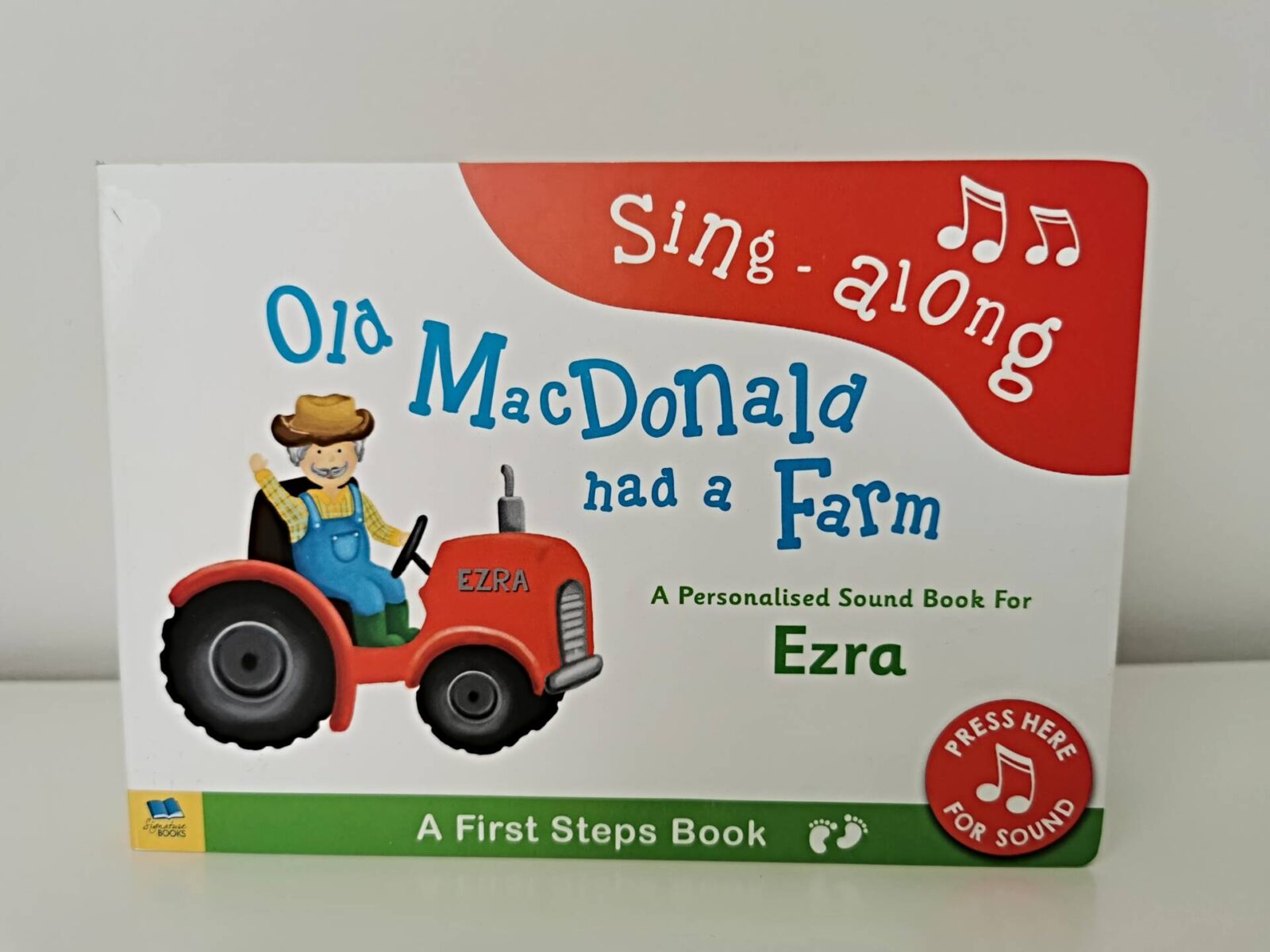 We really like the Old MacDonald had a Farm sound book. It's made well, engaging and lots of full for pre-school children.
As well as children's books, In The Book also sell a great range of adult books too, all of which would make wonderful gifts. I particularly like the personalised Beano book and the personalised Haynes manuals.