I was passing a little time today after finishing a train course at work early and waiting for my other half so I popped into Superdrug to purchase some new bits and pieces.
It's my hen party on Saturday so thought I'd choose some new colours and brands to play with.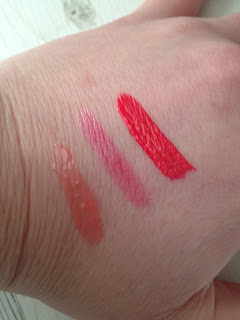 So what did I get? (From left to right)
In shade Pasadena.
I've never tried anything by Miss Sporty before, so it was nice to be a brand virgin for a change.
It's a pale coral shade in the tube but actually looks quite pinky when its on your lips. Im usually a nude lip, heavy eye kinda girl, so this is perfect for me. I think it'd also be nice over the top of a matt coral lipstick. Although I love the matt lip effect, it doesnt work for me, my lips end up dry and the gloss or lipstick ends up looking cakey.
Miss Sporty Hollywood Lipgloss is not at all sticky or claggy (my ultimate hate for lipglosses and lipsticks)and coats your lips well, it doesnt last ages, but for a lipgloss that costs £2.99 I really don't mind reapplying every couple of hours. It smells fruity and comes in 10 fabulous shades.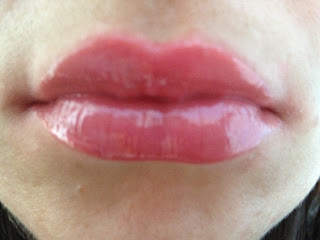 In shade Stellar.
It cost £5.99 in Superdrug.
I have seen a few bloggers writing about these lip lacquers and have been wanting to try them for a while.
The blurb says " It's neither a lipstick nor a gloss… It's BIGGER than both!" which is a hard statement to make in the every changing beauty world.
Now I like bright colours, but often find they either bleed round the corners of my mouth or these become very dry and stain your lips.
I though this was a little tricky to put on your lips. The applicator is a little different to normal as it has a little hole in the centre which holds excess product, I presume to reduce the numbers of times you have to dip it back into the pot when applying, this in tern makes application a little hit and miss – the coverage isnt the most even, and I found myself having to rub the applicator over my lips numerous times before the colour looked even.
The colour of this is gorgeous. I absolutely love how bright it is. It looks almost neon. I love it, though it did make me wonder whether I'm too old! It's not the kind of colour you'd apply to go to the post office, I tried it with a full face of make up and it looked fine.
I'm a little disappointed by the Apocalips staying power. It definately isnt something you could eat and drink with and not have to reapply, so forget wearing them for a romantic first date. I found after a while the inner colour disappears and you're left with what looks like thick lipliner round your mouth – not a pretty look. You need to apply this often to keep the fab colour. I would probably use a clear gloss or lip balm over the top of this, to help with both staying power and stopping my lips drying out.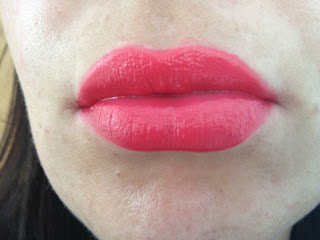 It comes in some fab shades and for £5.99 I don't think it's a bad price. It reminds me a lot of the Lush Emotional Brillian Lipglosses, but at a fraction of the price.

In shade Broken Hearted.
This was a another new brand for me, and I have totally saved the best for last. I think I might actually be in love .. with a lipgloss.
It cost a wonderful £3.
These look very similar too the Clinique Chubby sticks with regards to the twist up packaging but the coverage from the MUA ones glide on much easier and leave a wet glossy look.
I am so impressed. I love how easy you get a gorgeous coloured lip, you only need to rub it over your lips two or three times, the more you rub the more intense the colour. It has a lovely minty smell when you use it, though it doesnt really taste very minty. It leaves a sheer soft feel to your lips and is ultra hydrating – perfect for my dry lips.
I think I'll probably end up buying the full set of colours of these, they're exactly what I've been looking for. They're smooth and silky lip lipgloss, with a colour intensity that you can change to suit your look.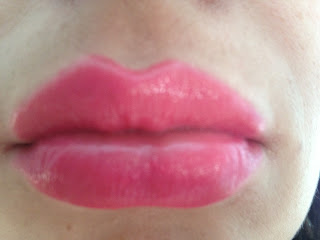 It actually lasts quite well on your lips, but even when it starts to fade it doesnt cause any dryness or flakiness.
I think the Mua Power Pout is my new favourite product and it'll be perfect over the summer months (if we get any this year).
Have you tried these before?
Are there any other MUA products you'd recommend?