I loved decorating Little E's nursery before he was born, we managed to get the main things like painting and wallpapering completed before he arrived but because he's still in with us, we're still on the look out for some accessories and decorative items to finish it.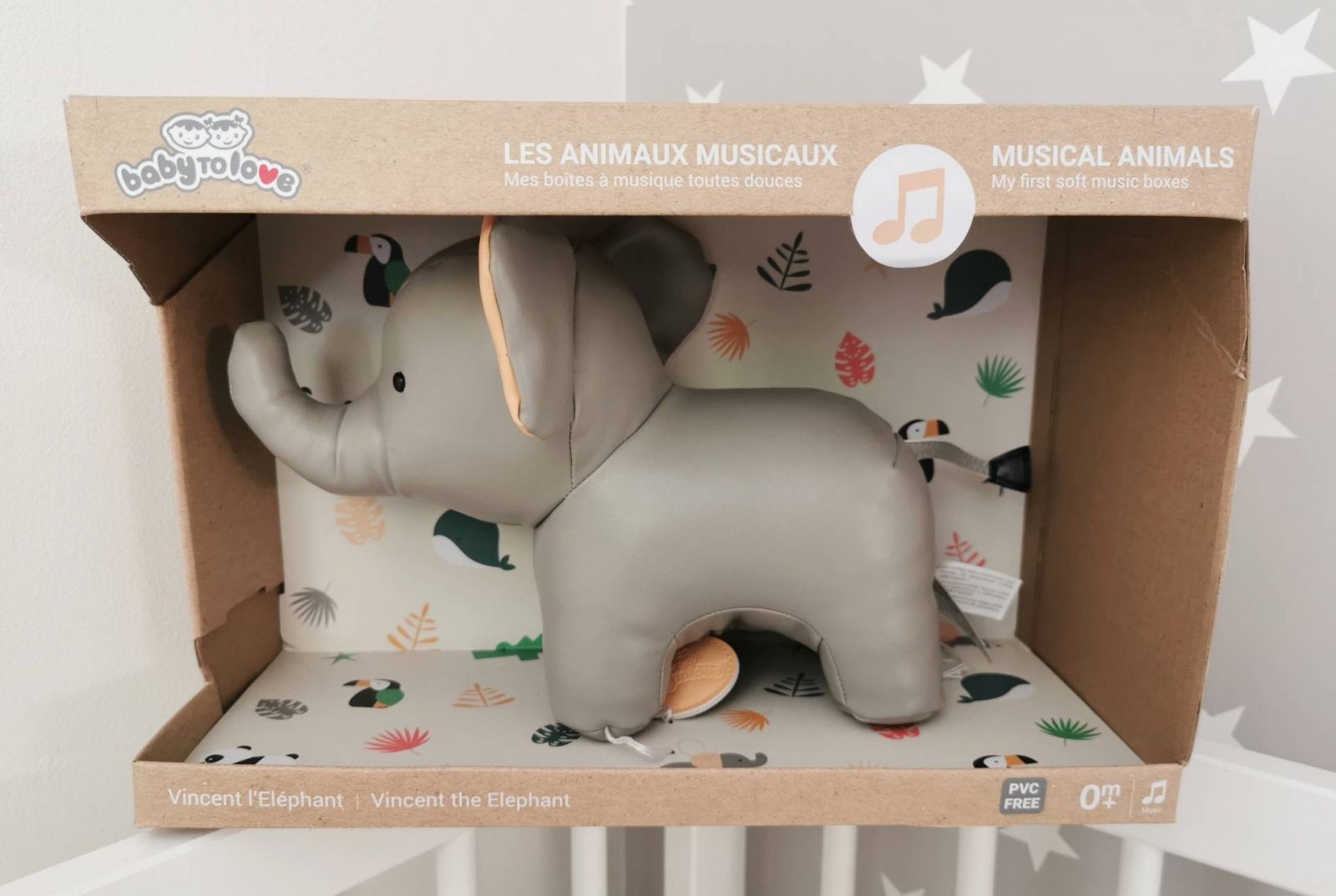 He was kindly sent Vincent the Elephant from French brand, BabytoLove.
Vincent is a super cute grey elephant which feels soft and interesting for young hands to explore. He is also a music box and with a quick pull of the cord under his tummy, he plays Brahms Lullaby.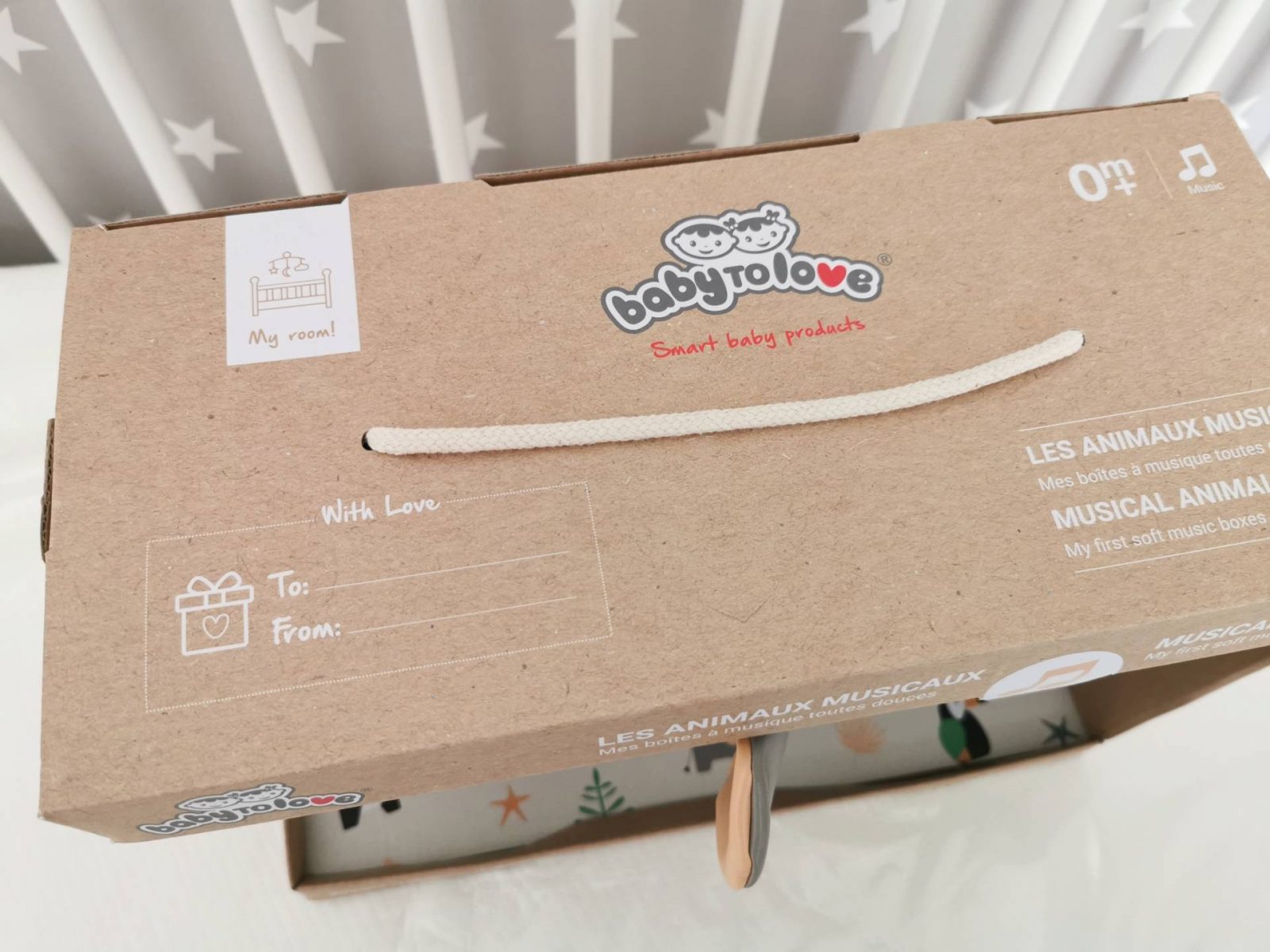 Vincent comes in handy packaging with a handle on the top. There's also a spot on the box where you can write the name of the recipient and sender, making it a handy new baby gift.
Vincent is made from PU material which looks like leather but is a man-made fibre. He doesn't need to stay on a shelf as an ornament, he's lovely and chunky but not heavy so ideal to be played with. If he gets dirty, the material he's made from means he's easily wiped down.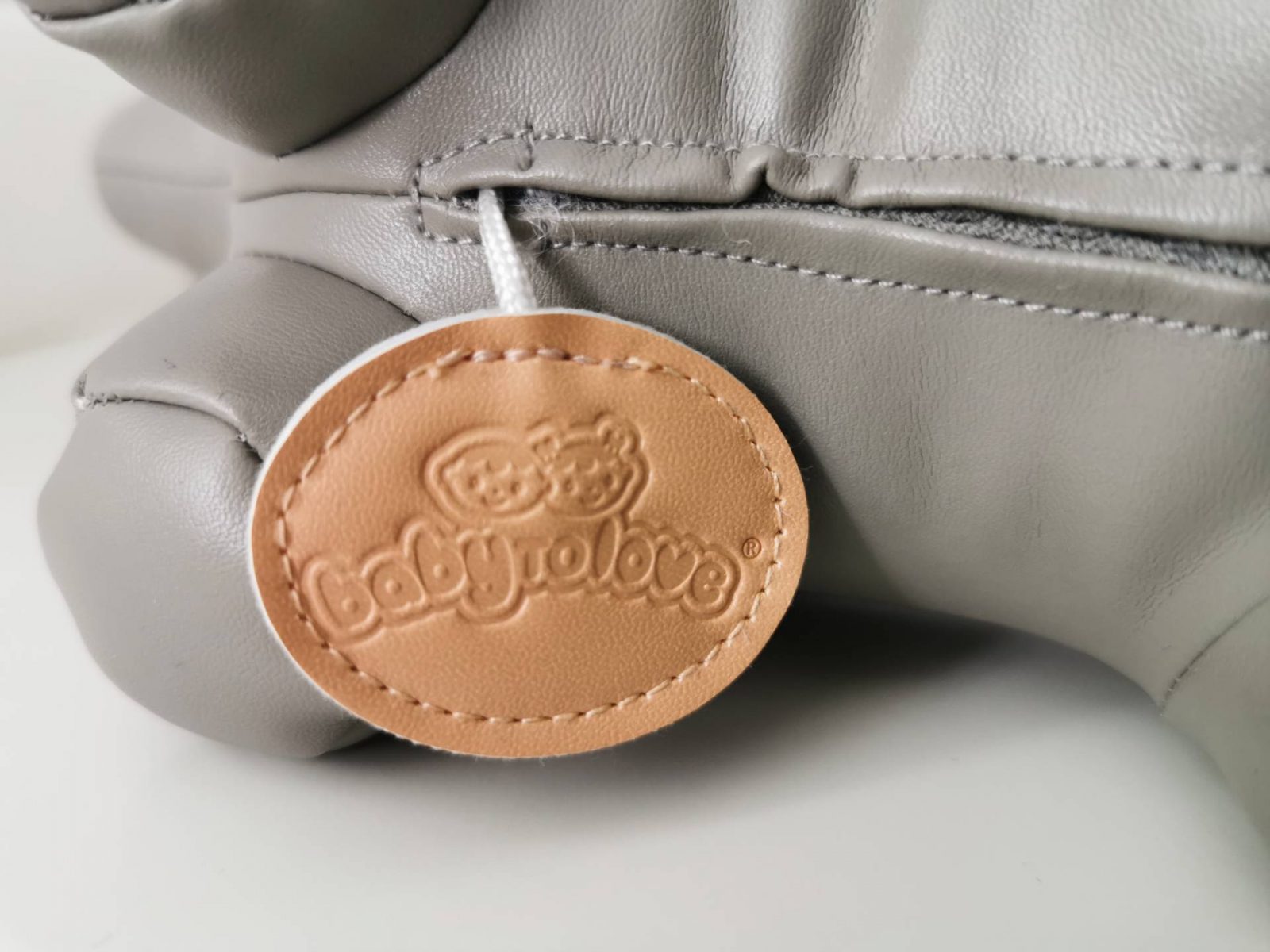 Vincent is really well made and a good size. He's nice and chunky and looks fab sat on Little E's shelf.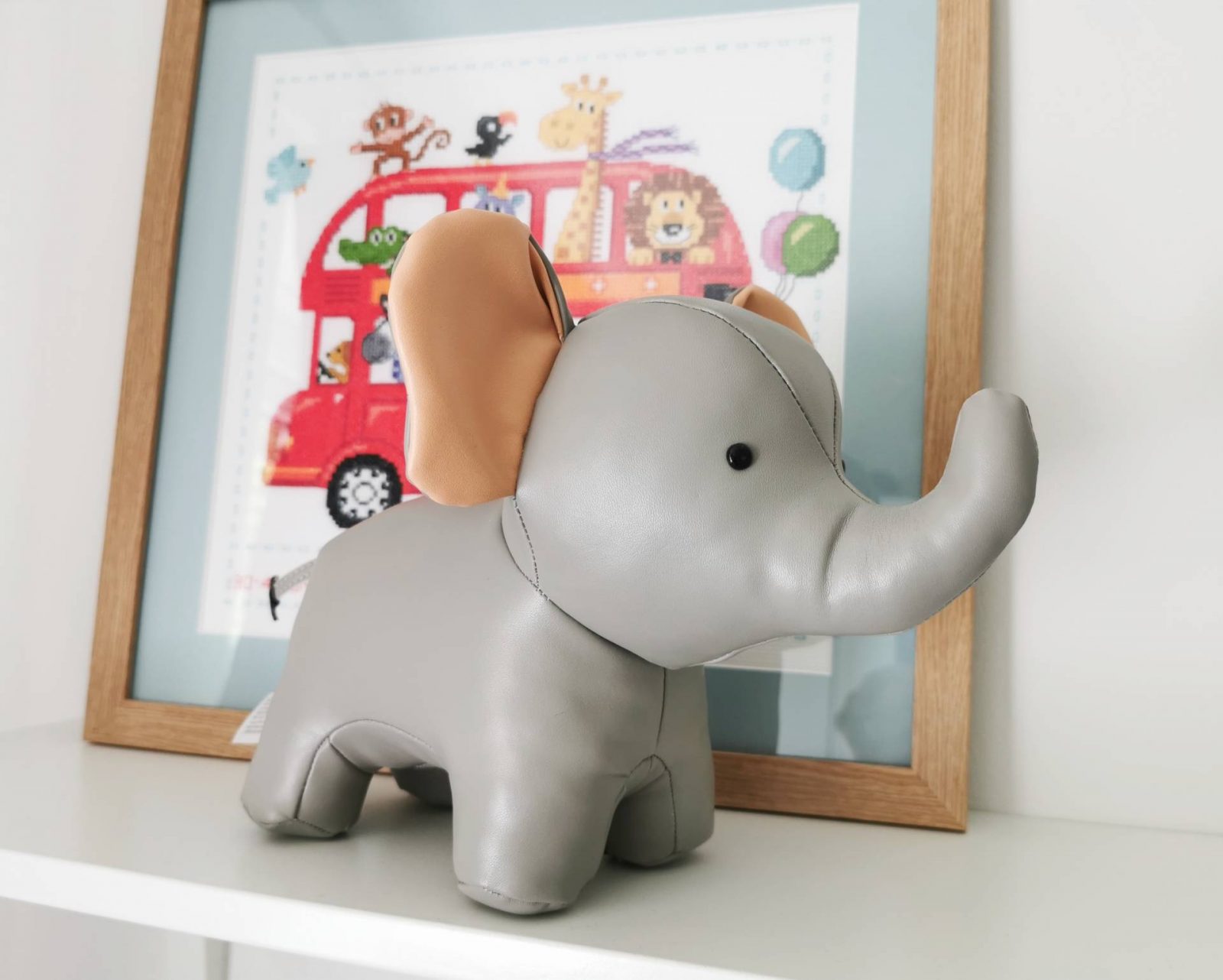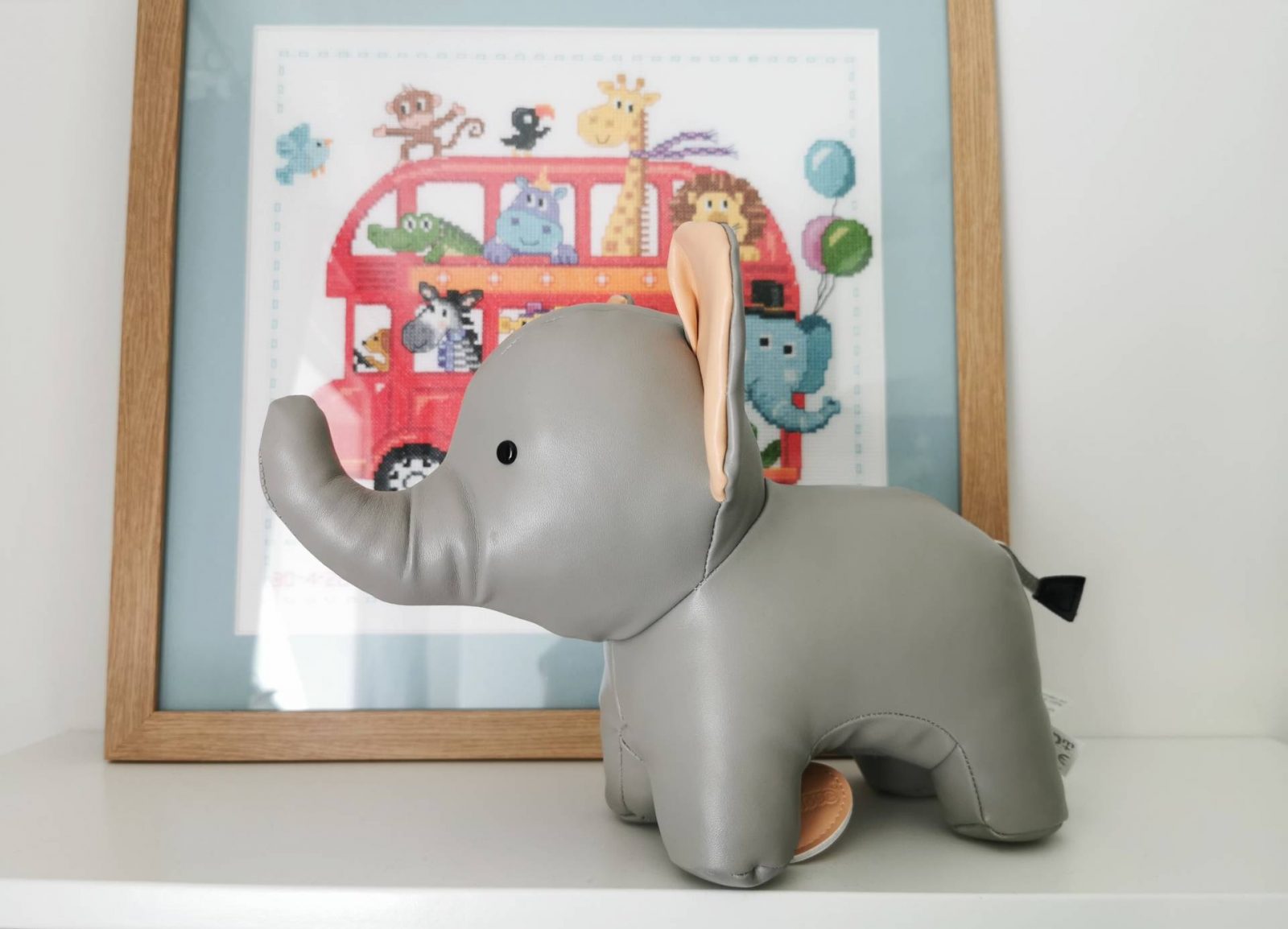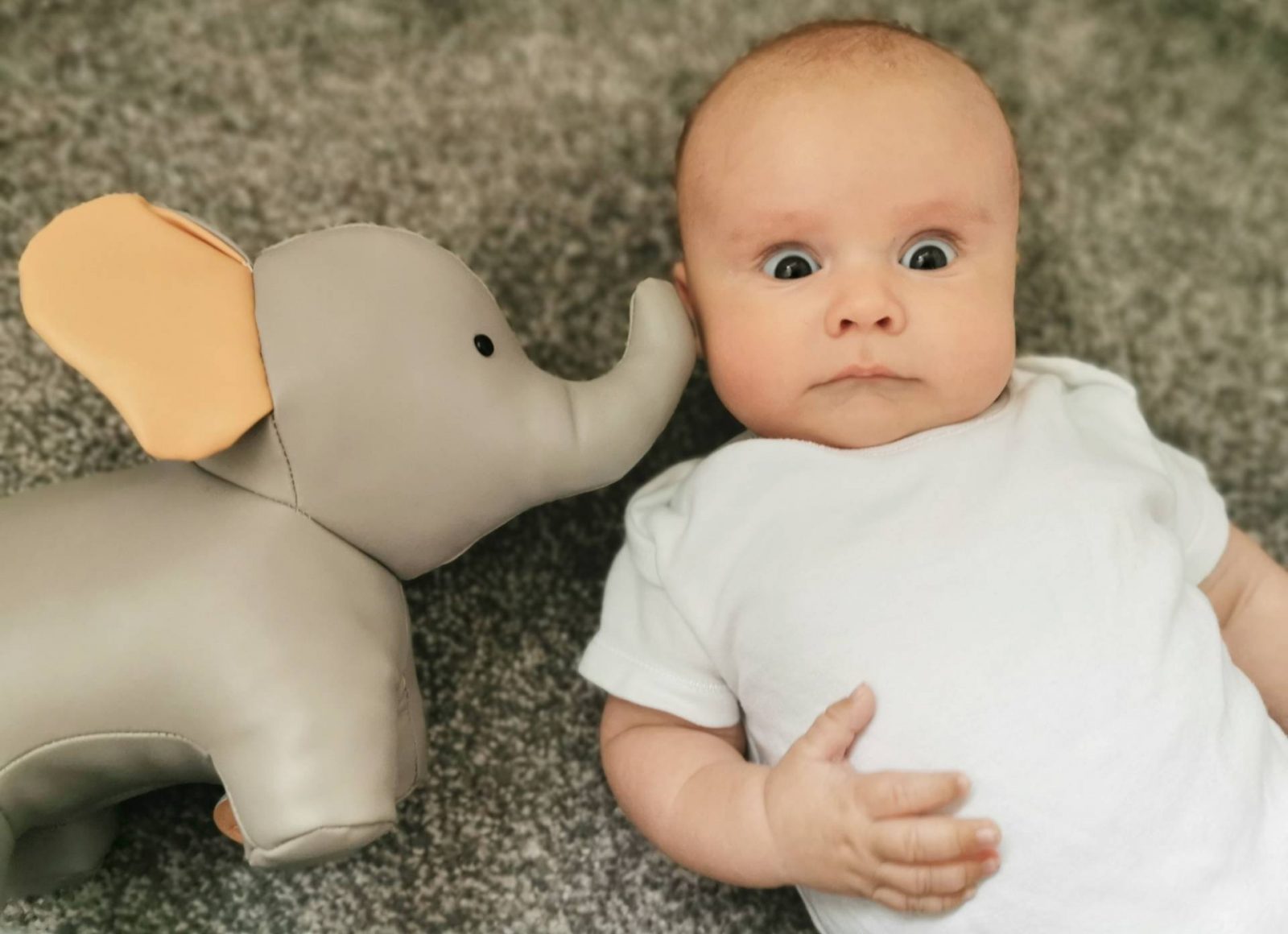 Little E likes grabbing at Vincent and giggles when his trunk touches his face,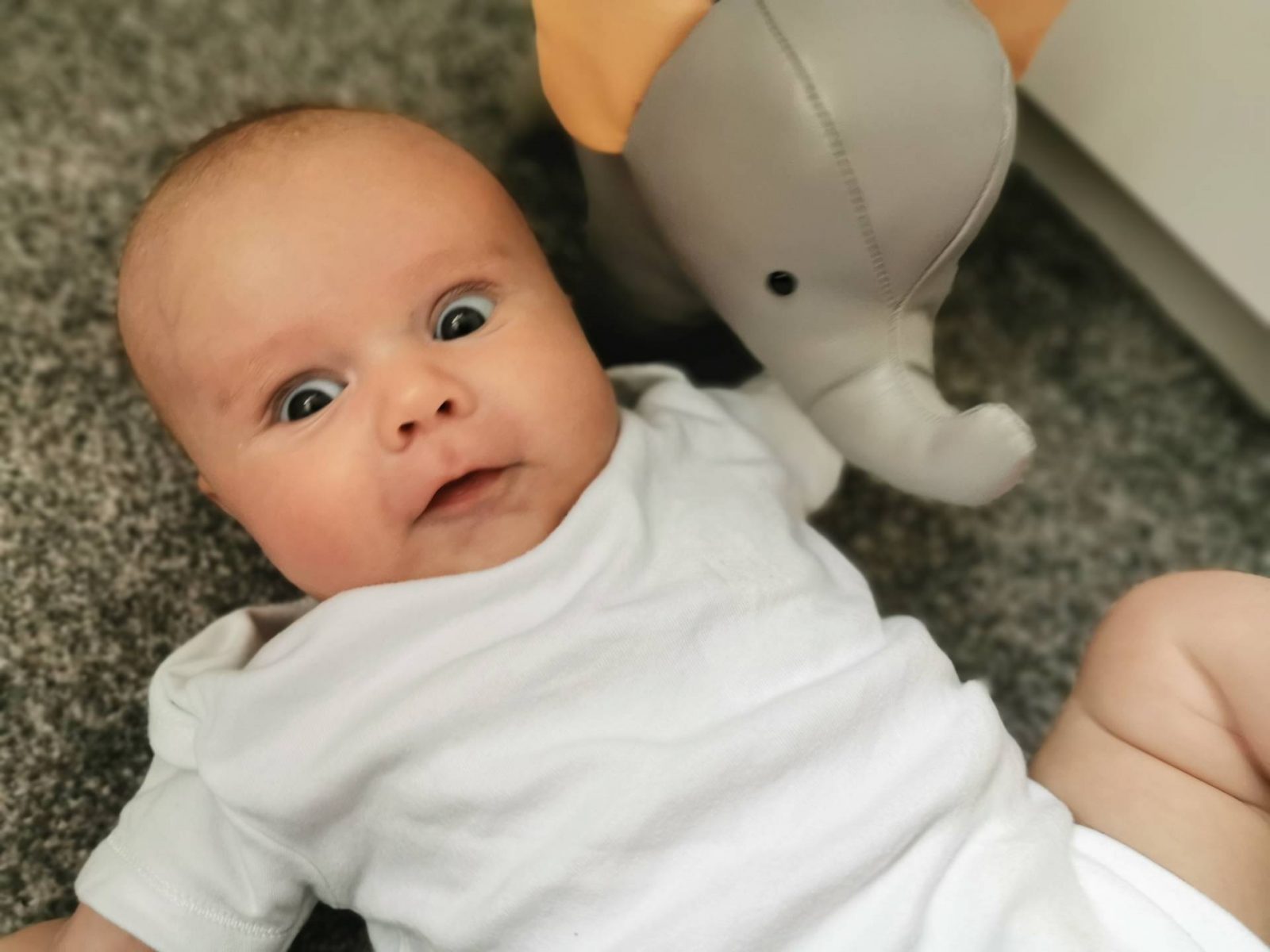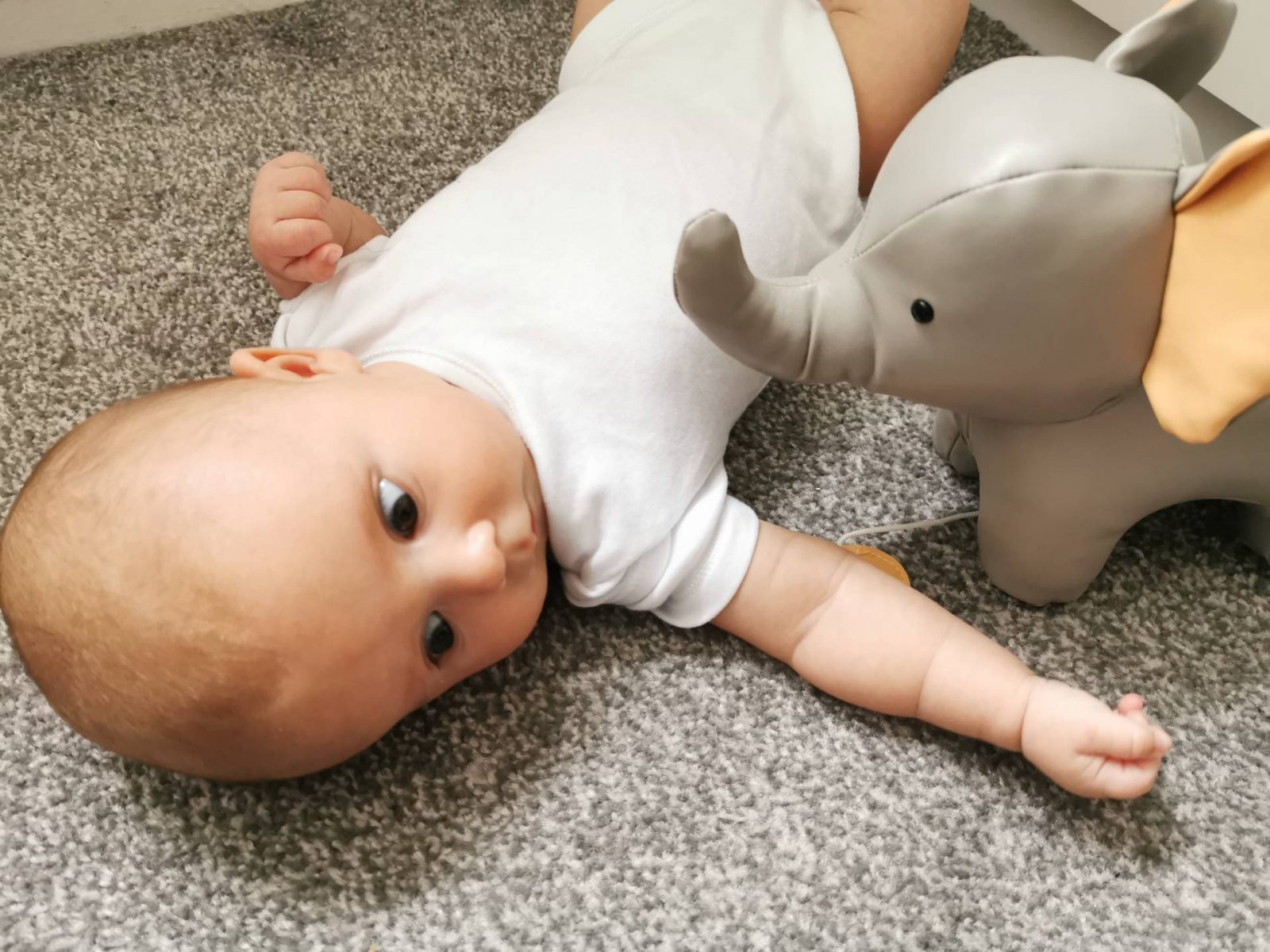 As well as Vincent the Elephant, BabytoLove also sell Madeleine the Whale who plays Swan Lake, Jean the Toucan who plays over the rainbow and Achille the Crocodile who plays Für Elise.
I really like the look of Achille and think he'd make a great shelf mate for Vincent.
I really like Vincent the Elephant from BabytoLove. He's super sweet and makes a great tactile toy for younger children or a bedroom or nursery accessory. At £29.95 he is a little on the pricey side but would make a lovely new baby gift.
* We were sent the toy in return for an honest review