It's no secret on my blog that I've struggled with my weight since the little man was born. I'm currently around 5 and a half stone heavier than I was before he was born and I've finally decided I need to make a serious effort to do something about it.
I want to be able to run around with him without feeling like a lung might come out of my mouth or I might actually die.
Cue Body Chef. I have been lucky enough to be chosen as a case study for them which I am hoping will help with my portion size issues and help guide me on my first steps to weightloss and healthy eating.
Who are Body Chef?
Body Chef are an online diet company who offer a wide range of easy to follow diets that are delivered directly to your door. They have various options such as Low Carb (the diet I'll be trying out), Detox, Sirt, and Gluten Free which can be changed and tailored to suit your likes and dislikes. Your diet can match the way you wish to live your life and the calories can be changed to suit your lifestyle and exercise levels.
They seem perfect for those of us who have little time to prep and those of us that need help with portion size and meal inspiration.
Their website is extremely easy to use and there is lots of information about each diet and what Body Chef is all about. If you decide it's for you, you need to choose what plan you'd like to follow.
Your plan can be changed easily by clicking on the red button that says Low Carb, the name changes depending on what plan you choose to follow. Changing the plan is done by clicking a drop down menu and making your choice. If you like you could change your plan before each delivery, it's totally up to you.
When you're happy with the plan you can then customise it to suit you. You can add food to your food exclusions section so that they never show on your menu's. You can change the calories on the plans and even choose options from other plans to include in your own.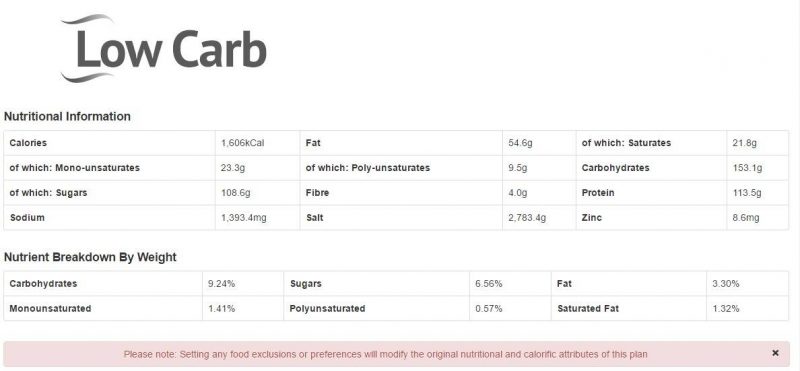 You can check the nutritional information of your meals before saving your order so if you want calories reduced for certain days you can chance in advance rather than trying to swap meals round when they arrive.
If you sign up the full time plan your meal boxes will be delivered on a Tuesday (three days worth of food) and Friday (four days worth of food). You'll receive an email to say the box has been dispatched and then an email on the morning of the delivery with a 1 hour delivery window so you can ensure someone is home. The order is in a polystyrene box filled with cooling packs to ensure your food stays cool and fresh until you can put it in the fridge.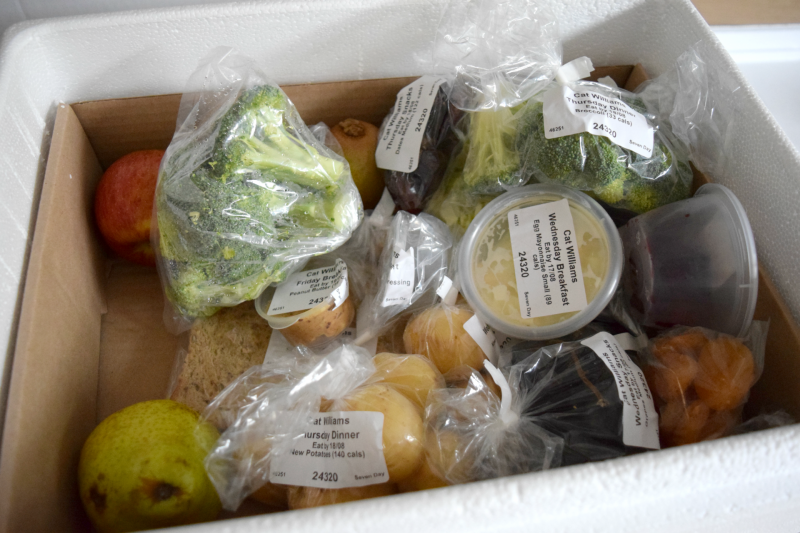 I was impressed with my first delivery. Everything was well packaged, clearly labeled with it's intended use and looked fresh and ready to eat. I'll admit my first thoughts were that some of the portions looked pretty small, particularly the small bags of veg to accompany the evening meal.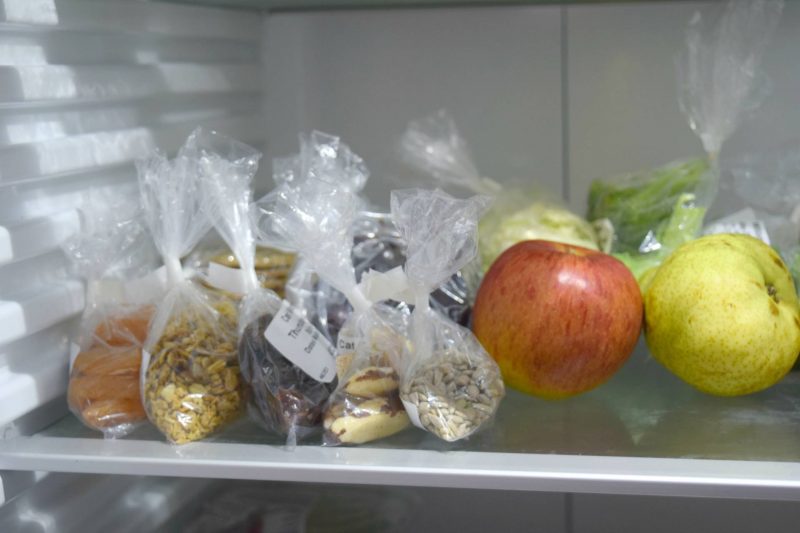 Each delivery comes with a printed copy of your menu which is handy for pinning to the fridge. The menu matches all of the labelled containers of food so you know when to eat what.
The organisation freak in me thoroughly enjoyed putting my containers in order in the fridge and stacking them up on their designated shelf. This is what I lack in my own meals. I never seem to plan ahead so I by on the go and chose unhealthy things because they're quicker and easier to pick up in a shop.
So that's what my first delivery of Body Chef looks like. I'll update you all at the end of my first week with any losses and feedback on what I think of the food and the diet so far.
Have you tried Body Chef before?