I can't imagine there are many homes with toddlers who haven't heard of Peppa Pig. The little man is a huge fan of the pink pig and loves to watch the episodes on TV.
We were recently sent the Peppa Pig Family Home playset and the little man couldn't have been any more excited if he tried.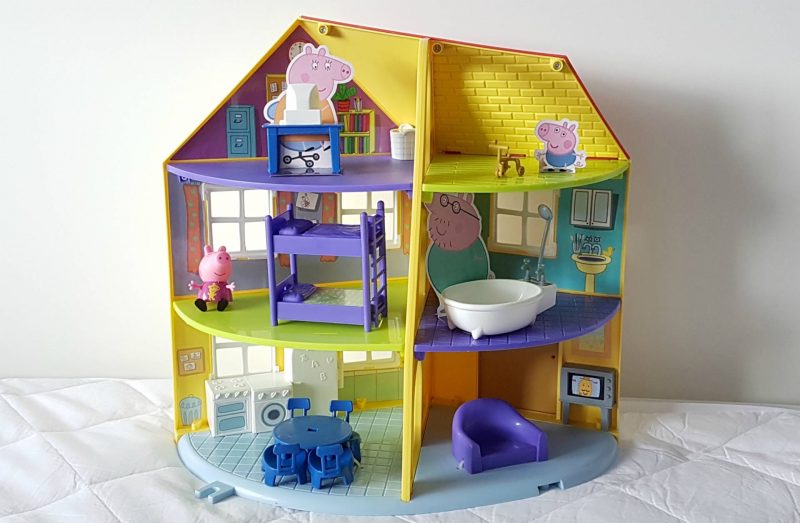 The playset is pretty big in size and is a true likeness to the show and the iconic brightly coloured Peppa Pig home. Included within the playset is a moving Peppa Pig figure and various household items such as a kitchen table and four chairs, mirror and a bath. In total there are 14 accessories included. It has various rooms including kitchen, living room and even an attic room all set out over three floors.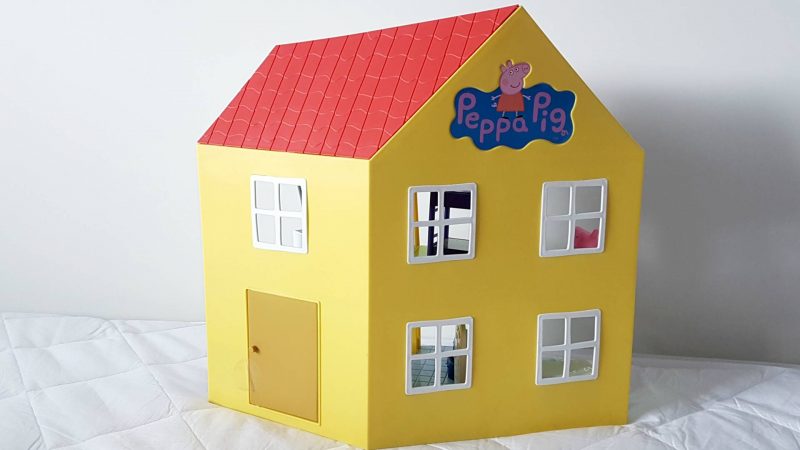 It's a solid shape and can't be folded away for storage so you'll need a shelf somewhere to store it.
I'd have liked to see a few more figures included in the play set rather than just Peppa. The figures that appear to be included while the play set is in it's packaging are actually only made of cardboard and although can be played with for a while won't last in the hands of a toddler.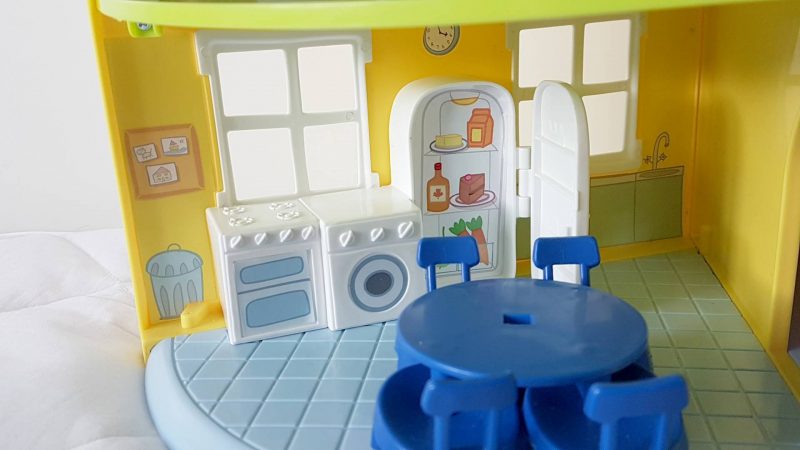 The little man does have some other Peppa Pig and friends figures but they're a slightly different size to the Peppa figure included with the play set, however, he seems happy enough to play with them all together.
It's great for imaginative and creative play and the little man really likes rearranging the furniture depending on what he thinks Peppa is up to that day ( climbing on the roof the day I took the pictures!).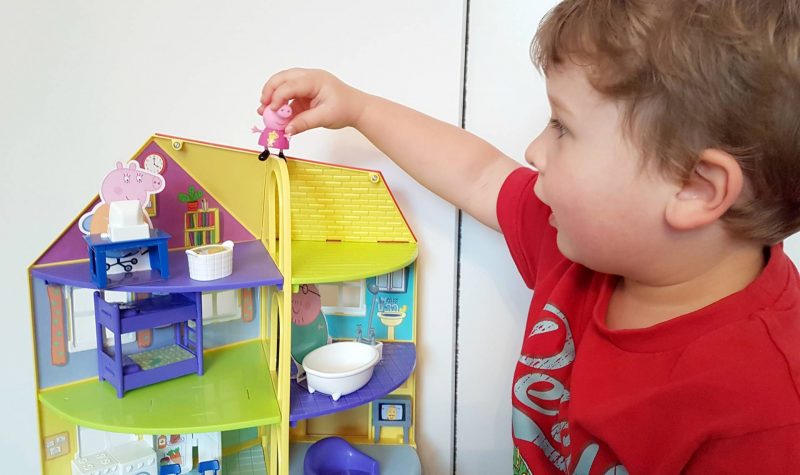 The playset is made of plastic but is pretty sturdy. front door and fridge door both open and close but seem quite robust.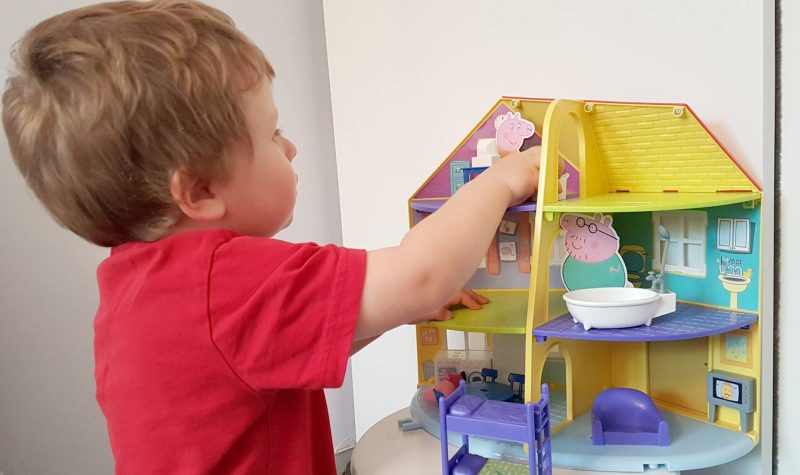 The play set costs £39.99 which I do think is a little pricey. However, the little man hasn't stopped playing with it since it arrived so perhaps the value for money is dependant on how much your child enjoys the toy and Peppa Pig.
If you'd like the chance to win a Peppa Pig Family Home play set for your Peppa Pig fan, click on the picture below.
We were sent the play set in return for an honest review.