The little man has two African Land Snails as pets but they're not really the fluffy and cuddly type. I'd love to get him a cat or dog but while hubby and I work the shifts that we do, it's not possible. So instead, we've welcomed Club Petz Bam Bam the hamster to our house.
Bam Bam the hamster is part of the Club Petz range from IMC Toys and can be bought from stores like Asda, Argos or Amazon for £19.99. He's a bouncing bundle of fun and the little man is obsessed.
Bam Bam the hamster is the bounciest hamster you'll ever meet and I guarantee your little person will love him. After a quick push of the try me button on his side he jumps and bounces wildly whilst repeatedly shouting Bam Bam. He makes the little man laugh hysterically and chase him round the room.
Children always love the noisy repetitive toy don't they? The one that grabs their attention and makes them want to press the on button again and again. That toy is Bam Bam. Whilst I might not be his biggest fan, I love how much he makes the little man laugh. He's bound to cheer up even the grumpiest of toddlers.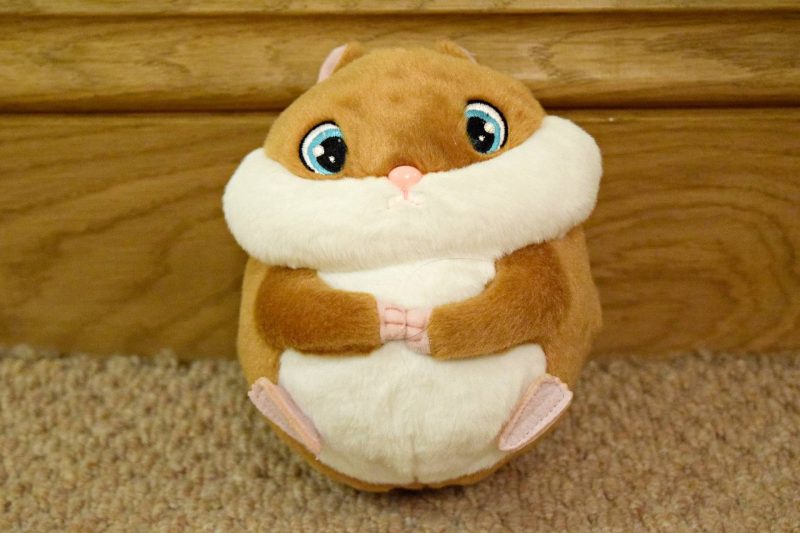 He's a clean and easy to care for pet that doesn't need walking. He's the perfect addition to our home.
Bam Bam's fur (outer casing) can be removed to be washed. You just take out the ball which contains the battery (that bit that makes him bounce) via a Velcro'ed split in his back.
If you want to see Bam Bam in action, check out the video below.
Bam Bam is designed for children aged 3 and upwards and makes a great gift. He's fun and perfect for keeping younger children entertained and giving adults as real laugh as they watch the kids run after him.
*We were sent the toy in return for an honest review.