Gone are the days when printers printer fuzzy sheets of paper at a snails pace. Technology has improved greatly over the years and with it comes printers like the Epson EcoTank ET-3600.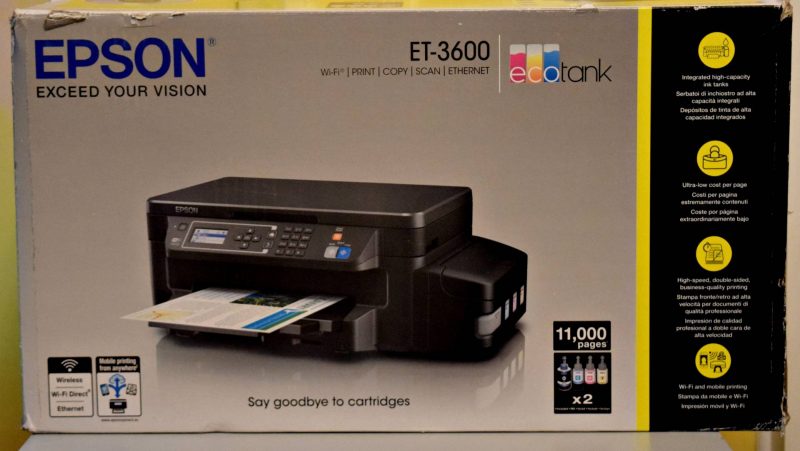 I was recently sent the Epson ET-3600, a wireless EcoTank printer which is designed to be environmentally friendly, having got rid of the need to use disposable cartridges. The ET-3600 comes with a refillable tank that you add ink to as and when you need it. Epson boasts that you should be able to print 11,000 pages before each refill and save 74% on printing costs by using the ink tank system – impressive or what?!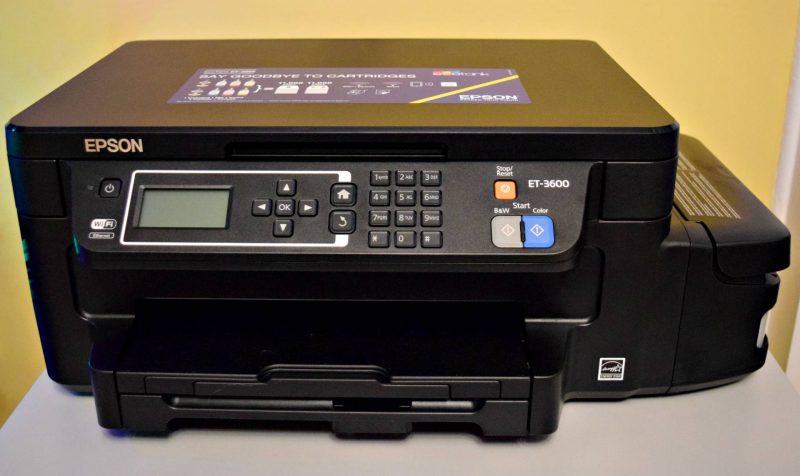 The print is black in colour and a simple design which doesn't look out of place in my spare room. The buttons are all clear and easy to read and there's nothing that looks confusing or hard to use.
Setting it up
Setting the machine up was pretty straight forward though a little time consuming if you're wanting to use the machine straight away. Rather than using ink cartridges, you fill the printer with the ink that comes with it. Once the ink levels are right, you need to configure it with your WiFi network and then leave it for around 30 minutes to collaborate. It makes some strange noises but does everything it needs too without any assistance. Be careful with the ink bottles, don't squeeze too hard!
Features
The main digital display control panel is on the front of the printer and is simple to read and use. You can choose from the buttons as to whether you want too scan, copy or print, choose the number of copies and then select black and white or colour and you're ready to go. You also have the option to print double-sided which I think is a handy, cost effective addition.
The printer has Wi-Fi which means you can send documents directly to the machine or via your smartphone, you can also send files from absolutely anywhere in the world where you have a WiFi connection, it's like magic! It can also be linked to a computer by ethernet cable.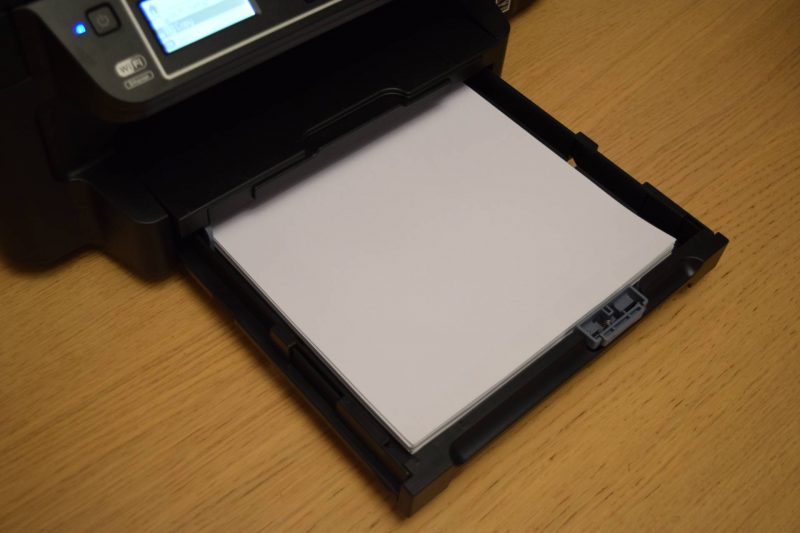 The paper is housed in a hidden tray which can be pulled out, it's adjustable to fit different page sizes and envelopes.
The ink included with the printer should last you for around 2 years which I think is really reassuring.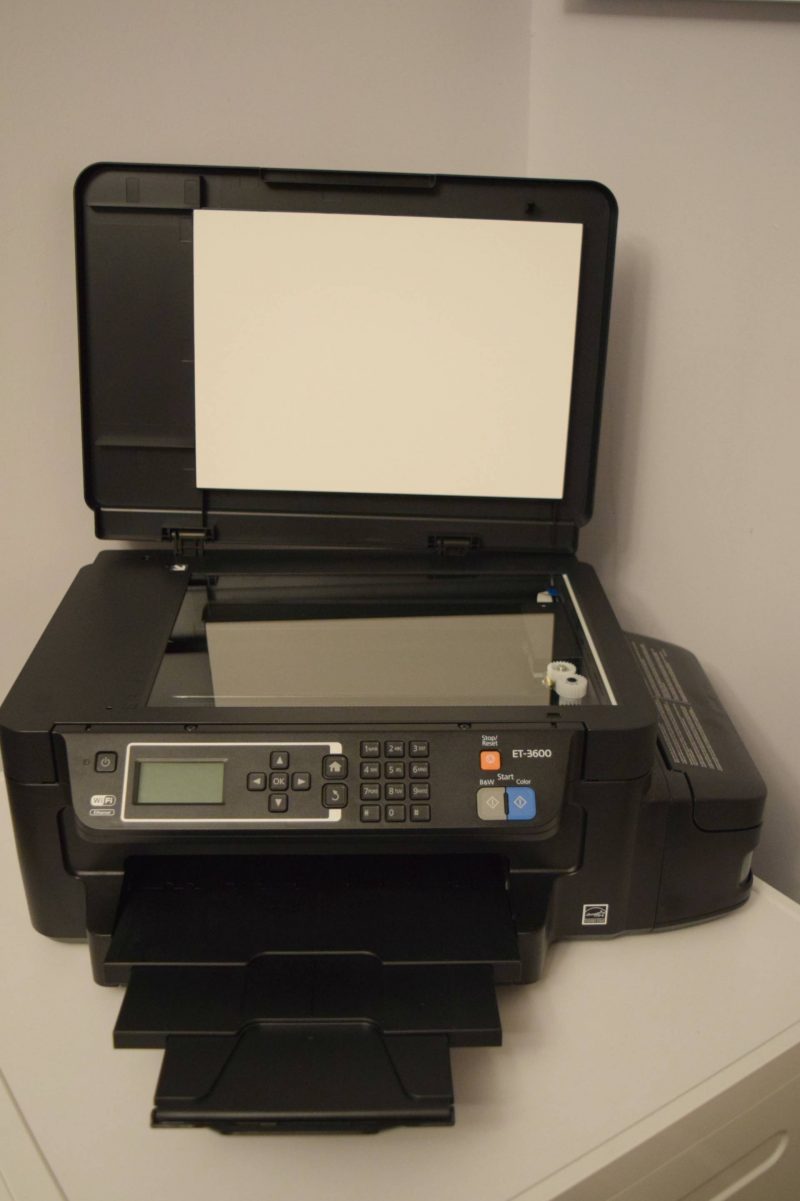 Scanning is quick and easy though there is no feeder for the scanner so you can only scan one sheet at a time. The scanned image looks crisp and identical to the original. That's fine for me and my needs but if you were buying the Ecotank to use in a larger office it may cause problems.
Other features include –
1,200 dpi scanner
Two-line LCD screen
Epson iPrint & Epson Connect
13/7.3 pages per minute print speed
Up to three years or 50,000 page Epson warranty.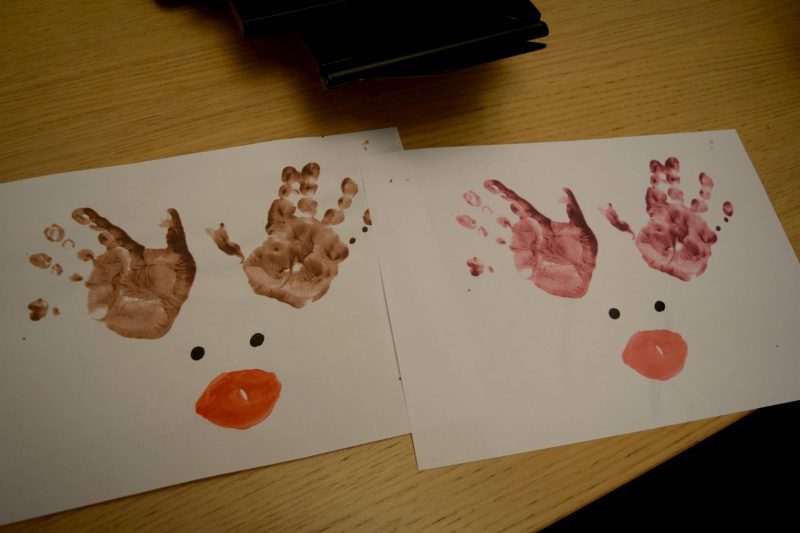 Quality of print
The quality of prints is fab in black and white but I do think the colour option could be better. We tried both photo's and printed some scanned art work form the little man and although the print quality was good, the colours were quite different to the original.
Overall thoughts
The printer is a fantastic addition to a home office, particularly if you print a lot of black and white sheets and require them quickly.
The build quality is good, it's a robust machine and you can tell it's well made.
The printer has an amazing array of features but it does come are a price – both the price tag and the sheer size of the machine. The printer retails at £399 so it's not a budget machine but over time will save you a lot of money on ink and printing costs. It's big and not really something that can be tucked away, out of sight, it doesn't fit under the desk in our spare room so it currently lives on the window sill until I can find a shelf that will house it.
I was sent the print in return for an honest review.