I love Christmas recipes and the chance to get a little bit creative in the kitchen. However, cooking doesn't come naturally so whilst I love to try new things, I tend to opt for easier recipes – it's much less likely to go wrong if it's easy to make.
I was recently challenged by the lovely people at Prestige to create one of my favourite Christmas recipes using one of their great products.
I chose the Prestige 5.5L Digital Slow Cooker as my tool as I knew it'd be perfect to make one of my favourite Christmas recipes, fudge!
Fudge in the slow cooker is literally one of the simplest and tastiest things you'll ever make.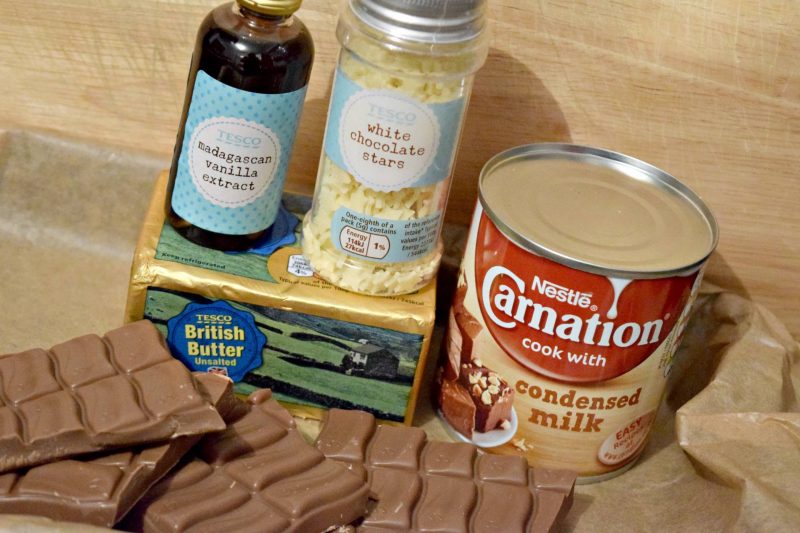 Ingredients
400g of chocolate – the choice is yours. I used a combination of Galaxy chocolate and mint flavour Matchmakers.
1 x 395g Tin Condensed Milk – you can buy supermarket own brand versions which taste just as nice.
2 teaspon Peppermint Essence
Knob of Unsalted butter
You will also need moulds or a lined tray and any decorations you wish to add – I used smaller pieces of Matchmakers and chocolate stars.
The slow cooker has a built in digital timer with a very clear display. It's very simple to use, with programmable from 30 mins right up to 20 hrs. You can choose to set it to high, low or keep warm, and when the high and low timers are complete, the clever slow cooker will keep your food warm automatically.
I set the timer on to low heat and threw in all of the ingredients.
The ingredients will start to melt quite quickly. Remember to keep stiring every ten minutes or so to prevent the mixture from sticking to the bottom of the slow cooker. You should keep the lid off the slow cooker while making the fudge but when using it for other recipes, glass lid means you can keep an eye on your cooking without having to keep removing the lid.
Once the mixture is smooth and completely melted, pour it into your lined tray or mould and then sprinkle on any decorations you want to add.
You then need to leave your mixture in the fridge for around three hours to completely set – longer if you any kind of liquid or alcoholic flavouring to your original mixture.
Once it's completely set, you should be able to cut it into bite size chunks or remove it easily any moulds you've used.
I swear to you, once you've tasted Slow Cooker fudge, you'll want to make ( and eat it) every single day!
The slow cooker has a Prestige 2 year guarantee which means you can continue to create great familiy recipes throughout the year. It's large capacity makes it great for stews or joints of meat and it's sleek, simple design makes it look great on any kitchen worktop.
I was sent the slow cooker to feature in a Christmas recipe post. Opinions are my own.