You'd never believe it after the ridiculous weather we've been having BUT, Summer isn't too far away. We've been getting the garden ready and in the last few days we've got out some of the little mans garden toys and opened up the Little Tikes Dual Twister that we were recently sent.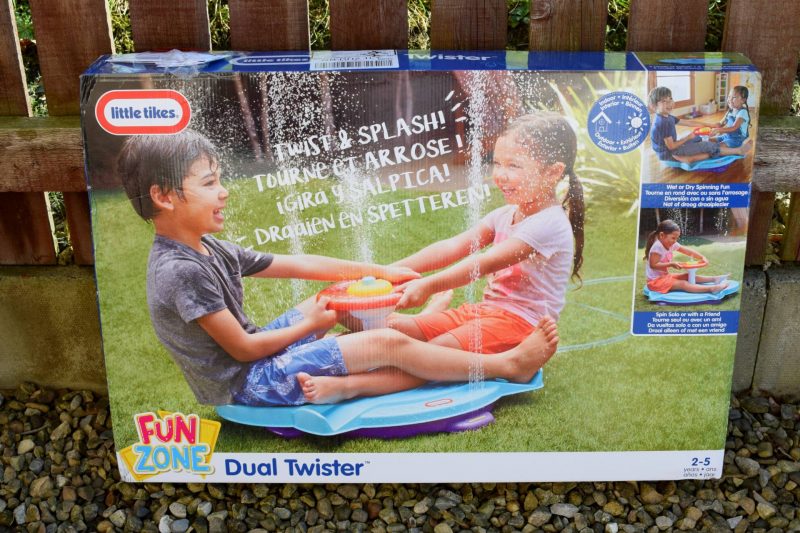 Made from brightly coloured, sturdy plastic, the Little Tikes Dual Twister is a seated spinner which can be ridden by one or two children and played with both indoors and outdoors. It can be played with as it is or you can attach the garden hose to is so it sprays out jets of water while your child spins.
The Dual Twister is pretty easy to put together and there are only a couple of parts to it.
I'm the least technical person ever and even I managed to put it together with ease, without having to 'wait for Daddy to come in'.
The little man has been itching to take it outside but sadly, the weather has been rubbish, so instead, it's lived in the middle of my living room! He's still managed to spin around on it but he's asked for it to be connected to the hose every single day!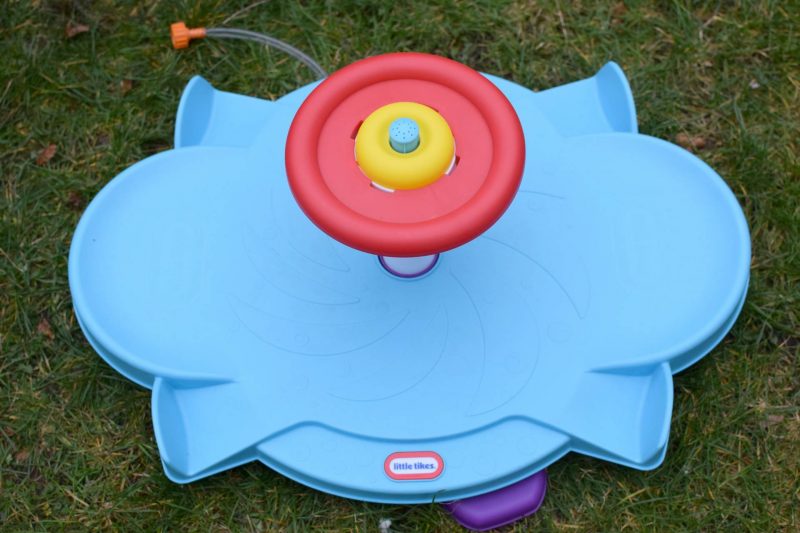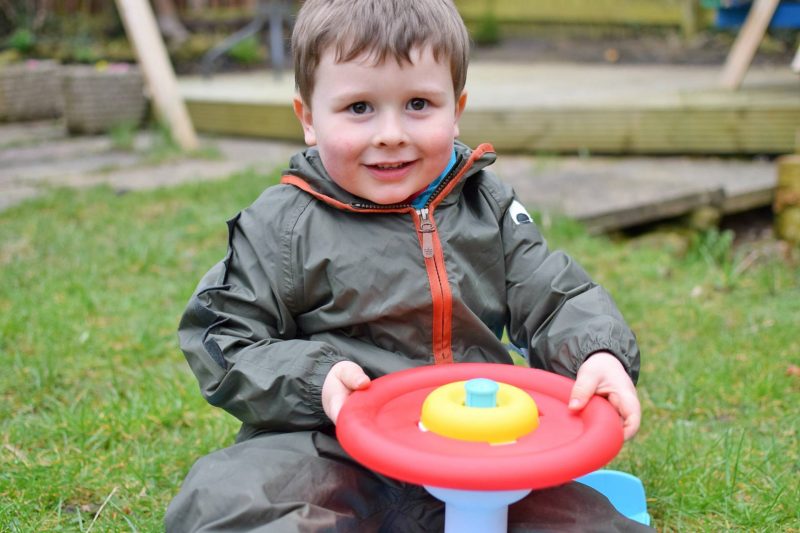 The first dry (ish) day we had, the little man was insistent we take it outside. As our garden was water logged from all the rain we gave the hose a miss.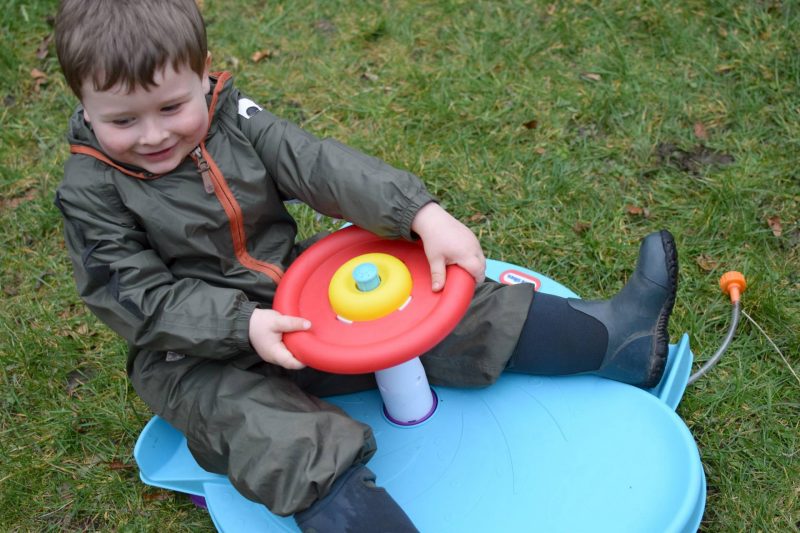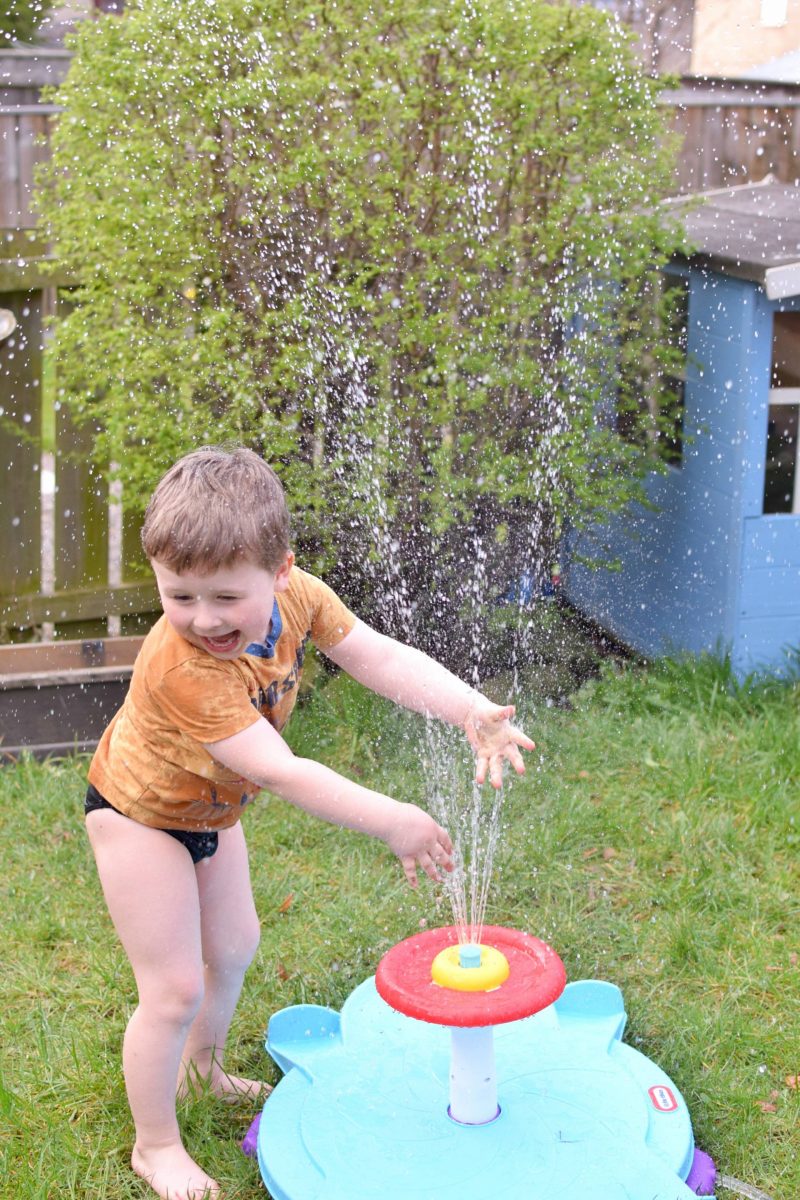 Yesterday, we had some sunshine. It was by no means a hot sunny day ( or even particularly warm) but the little man just couldn't wait any more.
We attached the hose and he eventually got to try it out properly. I honestly don't think we could have had a happier child yesterday.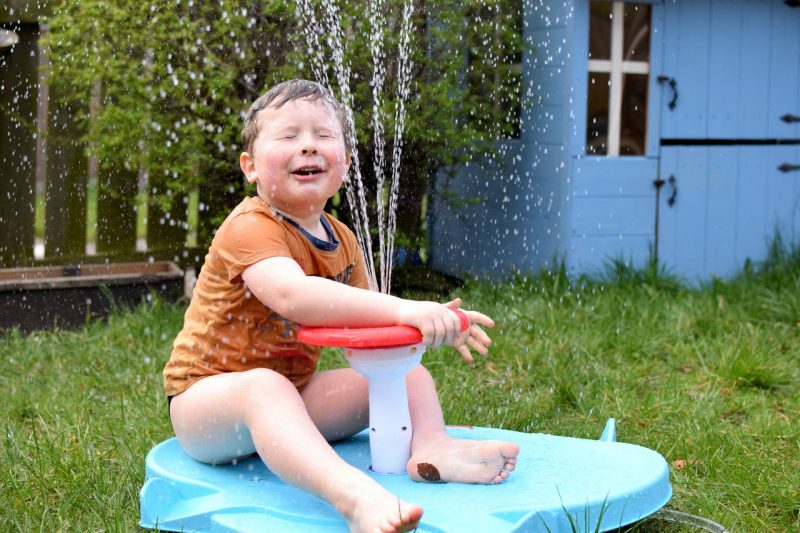 The Dual Twister is suitable for children aged 2-5 years and at 4, I think it suits the little man perfectly. He can spin himself round quickly but as we're a one child family, he hasn't played on it with another child yet. If two children are playing, they sit opposite each other and put their feet in the footrests.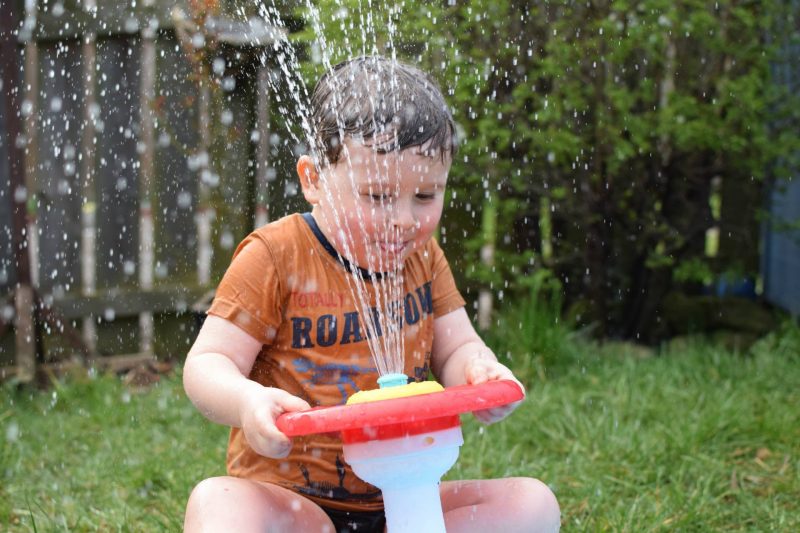 He absolutely loved spinning himself round while the jets sprayed water at him and us!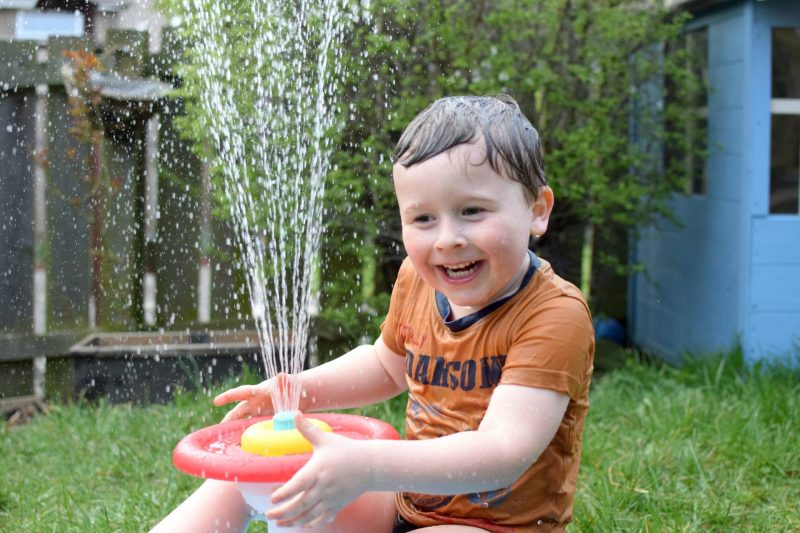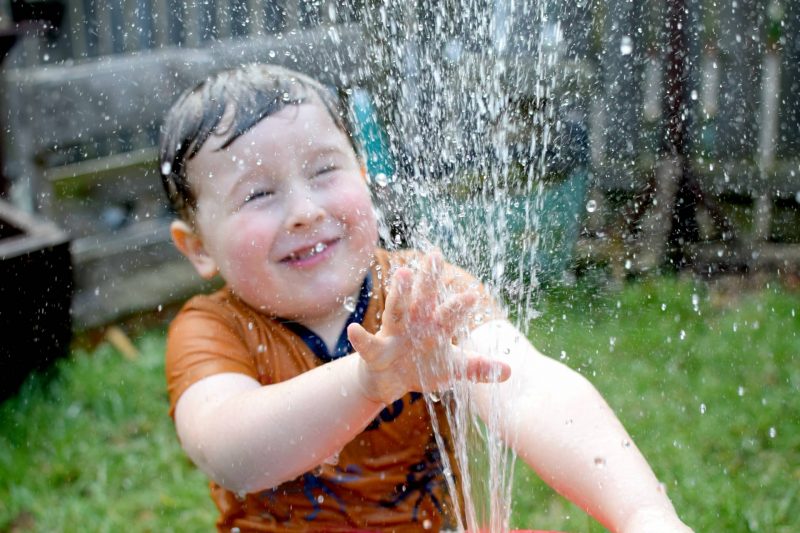 I hope we get some warmer weather soon as I think the Dual Twister will such a great addition to our garden toys for the Summer months.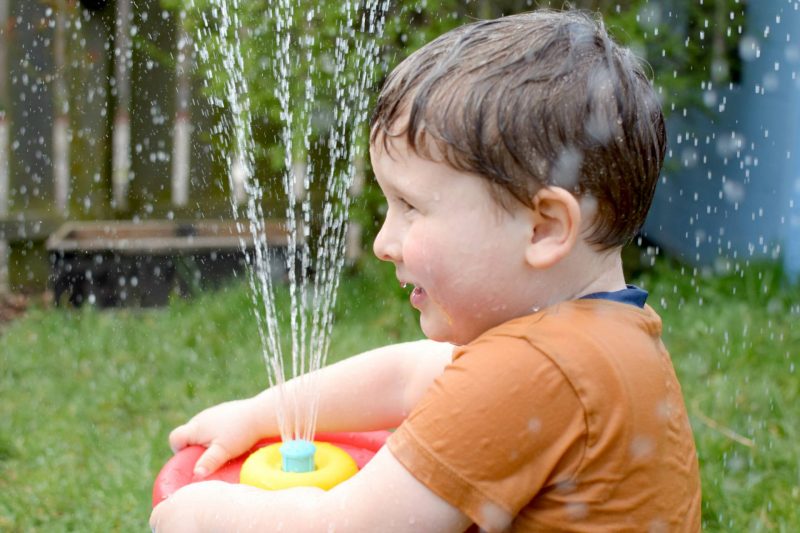 I had originally thought the little man might not find it as fun playing alone but he loved it. He didn't stop laughing the whole time he was playing.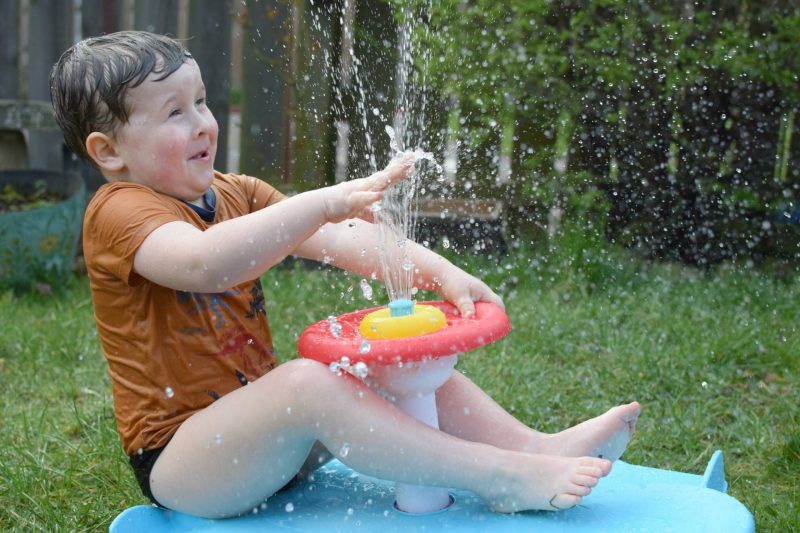 We all really like the Dual Twister from Little Tikes. It's well made, robust at at £39.99 I don't think it's too badly priced. I can't wait for some more sunshine so we can get it out again!
It's worth noting, we did have to buy a hose adaptor (from the Poundshop) so that we could attach the hose to the Dual Twister, I'd recommend checking in advance before you get everything out and then realise you have a hose that doesn't fit and an infuriated toddler!
* We were sent the item above in return for an honest review.