After the huge hit, The Incredible Intergalactic Journey Home, Lost My Name have recently released a new personalised children's book called The Kingdom of You and it's so good! We were recently asked if we'd like to order one for the little man.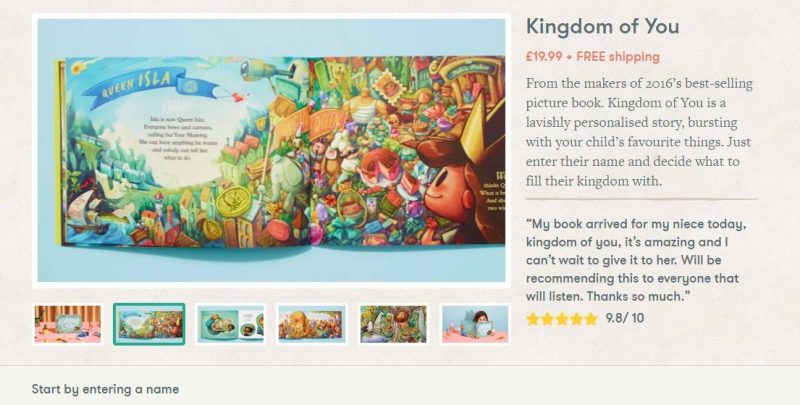 Ordering from the Lost My Name website is really easy, you choose the book that you wish to buy and whether it's for a boy or girl. You're able to add the child's name and then chose a picture of a character that most resembles them. I opted for the blonde boy as the little mans mousey hair looks most like that.
Further through the personalisation process you can chose a favourite food and something that the child likes, I chose dinosaurs and ice cream but you can also have superheroes, animals, princesses and vehicles and food choices of pasta, pizza, chicken and fruit.)
You can also add a personalised dedication at the front of the book which is a lovely idea if the book is being given as a gift.
The ordering process is very quick and as soon as you've gone through the check out, you'll be given an estimated delivery date.
The book arrived pretty quickly. The front cover is covered in beautiful, eye catching illustrations and I couldn't wait to read it with the little man.
The story starts off with an unhappy boy who is fed up of being told what to do and is adamant he won't tidy his room! From underneath the mess in his room, appears a laundry genie who is there to grant the boy three wishes.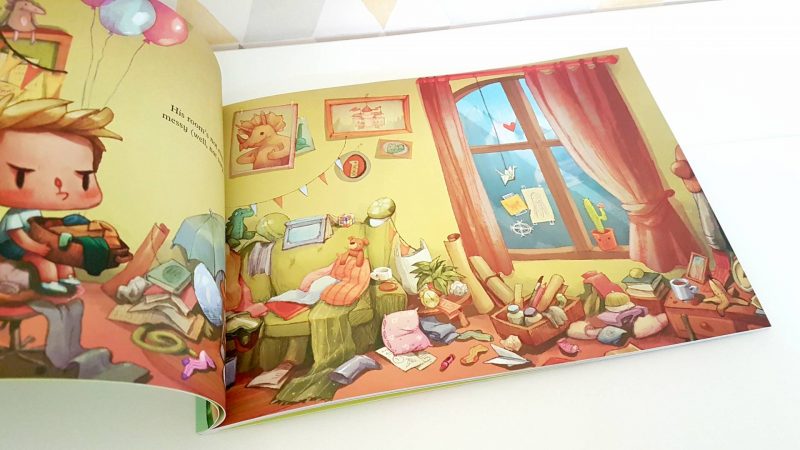 His first wish is for a kingdom of his own so that he won't have anyone to tell him what to do. The second wish is for a kingdom full of dinosaurs and the third wish is for a monster ice cream to eat.
However, an ice cream monster appears and tries to take over the kingdom, causing a nightmare for the King! He finally manages to think of a way to over power the naughty Ice Cream monster with the help of one of his dinosaurs.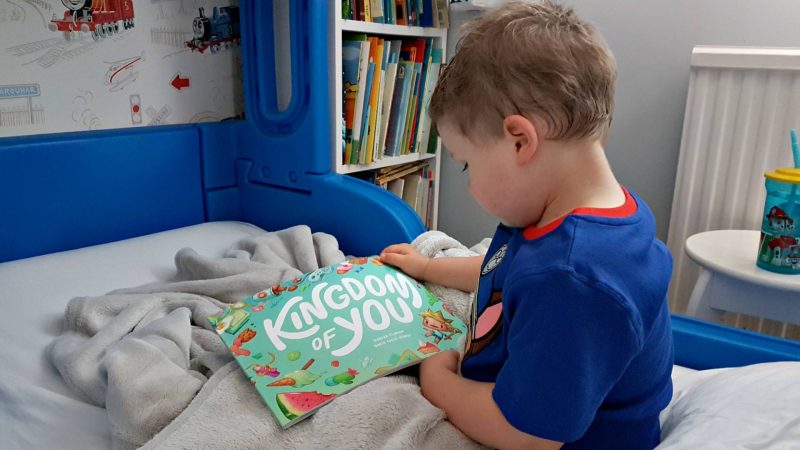 When the battle with the Ice Cream monster is over the King realises that his kingdom is a complete mess and he needs to tidy it up.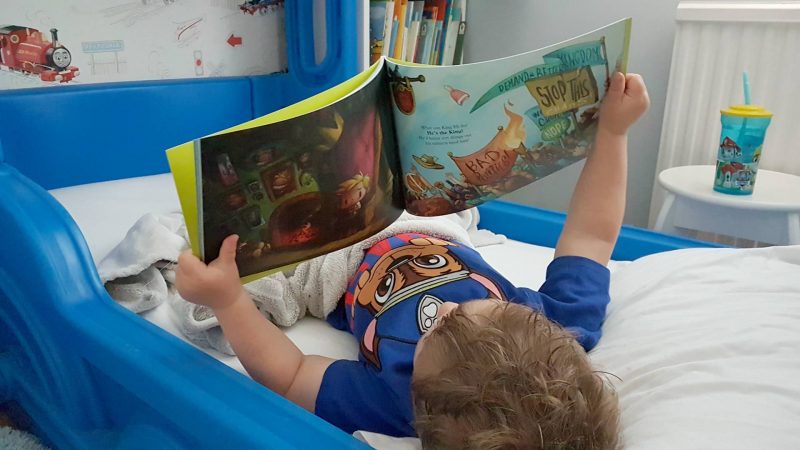 At this point, the King decides he no longer wants to have his own kingdom and just wants this to return to normal. Thankfully, the genie allows him to have one more wish.
We absolutely love the Kingdom of You book. The illustrations are beautiful and the story is long enough to ensure a fun filled bed time story. I love that you're able to personalise the book in so many ways which makes each book unique for the child who receives it.
The little man has asked for it to be his bedtime story three nights in a row so far, so it appears to be a hit with him. He likes seeing his name written in the book and pointing out the character that looks like him.
Kingdom of You is another gorgeous book from Lost My Name and a book that can be read over and over again. It's suitable for children up to 10 years and costs £19.99.
One of my luck blog readers has the chance to win their own personalised book for their child. To enter, complete the Gleam form below.
Terms & Conditions.
1. UK winner only.
2. Competition ends on 27/07/2017
3. A winner will be chosen randomly via Gleam
4. The winner will be notified via email and Twitter (if you leave your handle)
5. ALL entries are checked and if any of your entries are found to be fake ALL of your entries will be disqualified.
6. You will have 28 days to respond to the winning notification, if you don't a new winner will be chosen.