The Something Special TV series is a popular kids show on CBeebies and a firm favourite with both kids and adults. Mr Tumble uses Makaton to help children enhance their language and communication skills whilst watching a fun and engaging TV show. The little man has loved anything Mr Tumble related from a young age and it's one of the only kids TV shows that I actively encourage him to watch. Because of it, he's able to use basic Makaton signs which has been a great advantage for when he started nursery.
There are a range of Mr Tumble toys available.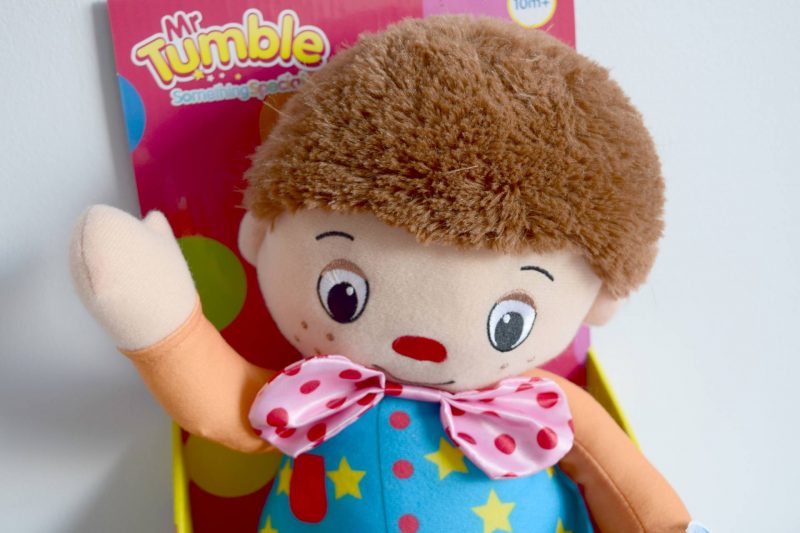 The little man was recently sent the Sing Along Mr Tumble from Golden Bear Toys which is great musical toy for younger children.
He has a soft squeezable head and arms and wears Mr Tumbles iconic bright clothing. He's a good size but still light enough to be carried round by children.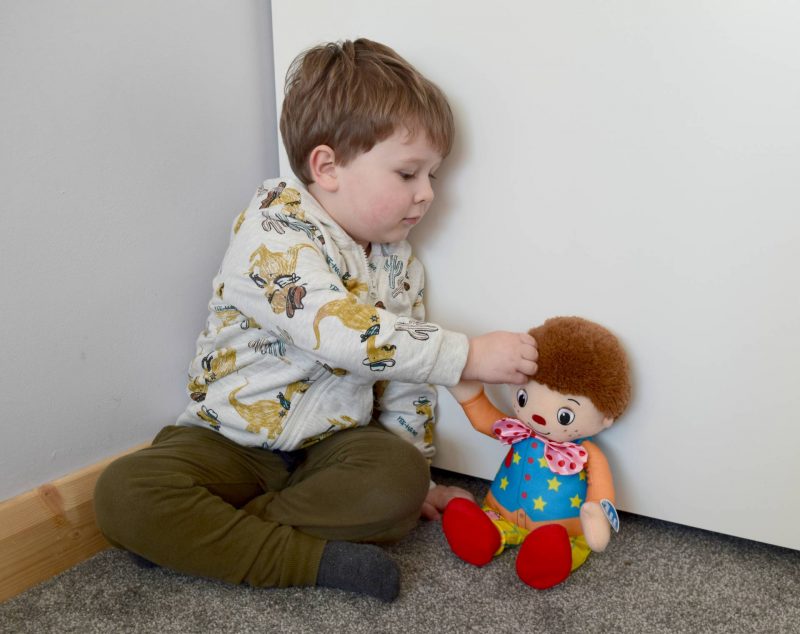 Sing Along Mr Tumble is activated by pressing a button in his left hand. This starts off his music and dancing and illuminates his flashing red nose.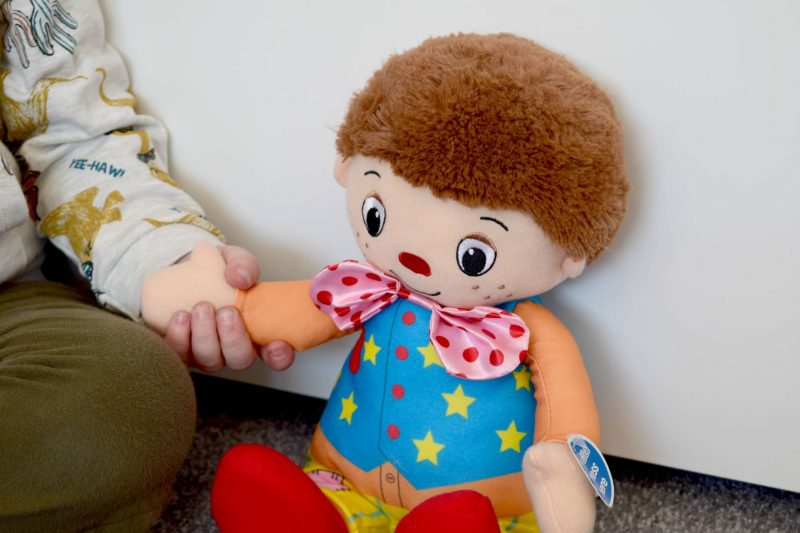 He bobs along to his 'Hello' theme music and wiggles his legs and head. The little man giggles away when he dances and sings along to the song which he recognises from the TV. Sing Along Mr Tumble is a cheery chap and a lovely way to make younger children smile.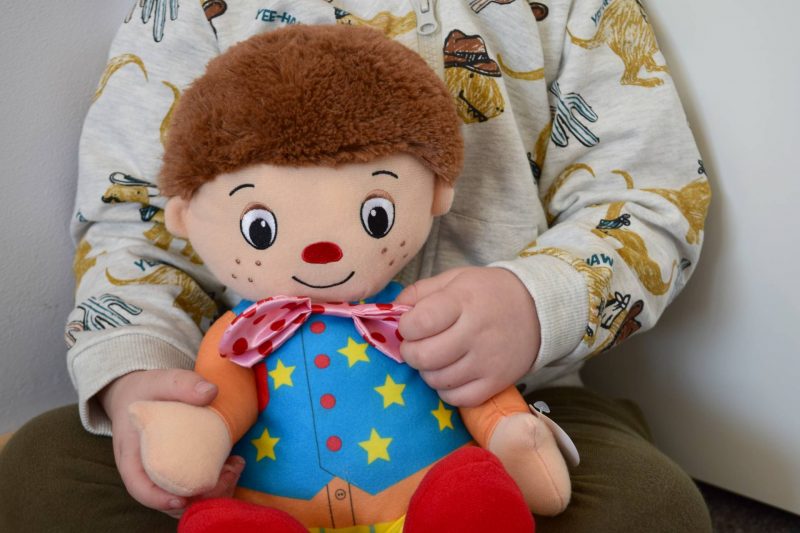 Like all of Golden Bear Toys, Sing Along Mr Tumble is good quality, robust and ideal for children. He is suitable for children 10 months and over and retails at £29.99. I think he'd make a lovely Christmas gift for any Mr Tumble lover.
I'd you'd like to win another Mr Tumble toy, Noisy Nose Mr Tumble, then please complete the gleam form below.Noisy Nose Mr Tumble (RRP £9.99) is the perfect size toy to carry around. He is bright and cuddly with an over-sized bowtie and soft textured fabrics. He can be played with from birth.
Mr Tumble

Terms and Conditions
1. UK winner will win 1 x Mr Tumble Noisy Nose Toy
2. Competition ends on 30/11/2017
3. A winner will be chosen randomly via Gleam
4. The winner will be notified via email and Twitter (if you leave your handle)
5. ALL entries are checked and if any of your entries are found to be fake ALL of your entries will be disqualified.
6. You will have 28 days to respond to the winning notification, if you don't a new winner will be chosen.
We were sent the toy in return for an honest review.