I'm Cat and I'm stationery obsessed. I remember as far back as school, having the neatest and most well stocked pencil case in my class, the most decorated planner and I also had an excessive amount of penpals, purely so I could buy pretty lettering writing sets and sparkly pens.
The obsession has never waned so when I was asked if I'd like to create my own lifestyle planner, I jumped at the chance. This is not just any old planner, it's a fully customiseable planner with optional extras such as washi tape, colour tabs and you can even chose the start date.
The planners are by Pirongs and are called Unique Planners. They're available in both A4 and A5 size and can be made to meet your needs.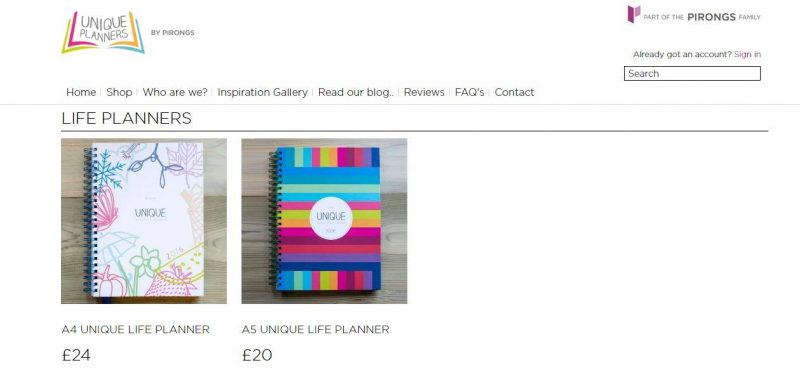 Prices start at £2o for the A4 planner which has a hardback back and front which are customiseable. You can choose from three page layouts, add photo's and text, chose your content pages and even the colour of your wire and ribbon. You can add some further extra's like a pen holder, sparkly elastic, extra pockets or Washi tape for an additional charge.

I'm not going to lie, I spent hours perfecting my book. I chose a simple but girly design for the front and added my name and used a photo of the little man on the rear.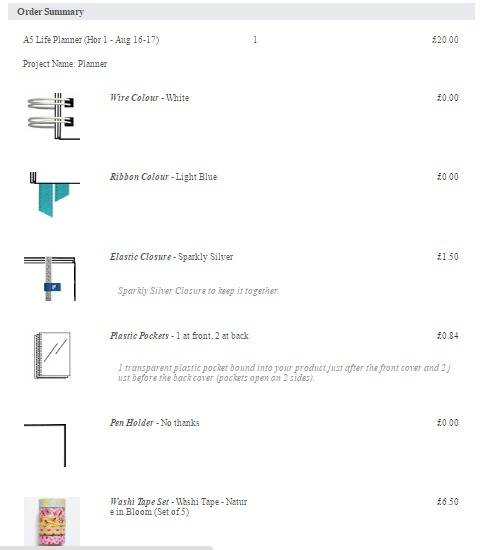 I added a white wire, turquoise ribbon and sparkly silver elastic closure band and chose some pretty Washi tape to stick notes and stuff in so I don't have to re write things.
Delivery was really quick. It was on my door mat in less than a week, which I think is fantastic considering it's a personalised product.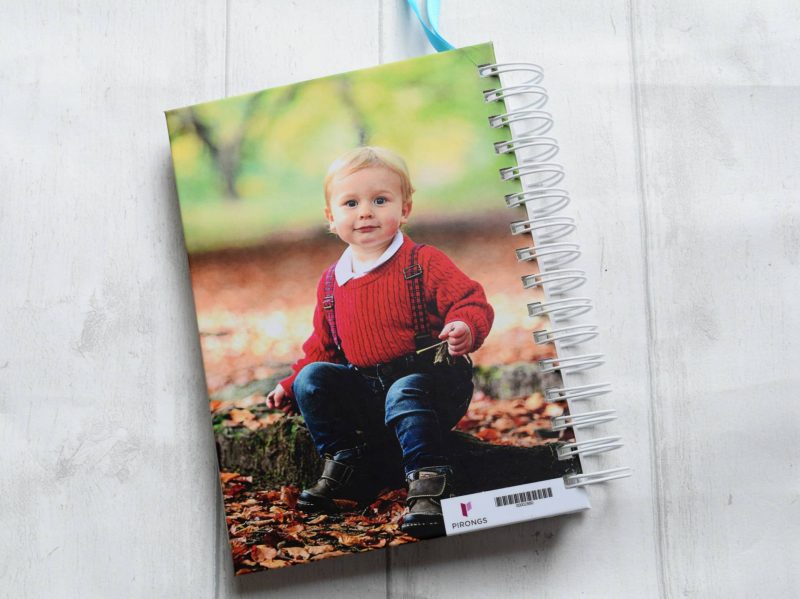 The quality is great, the hardback cover is protective and very well printed. The picture on the back looks exactly as it does on my computer screen and the pixels look perfect.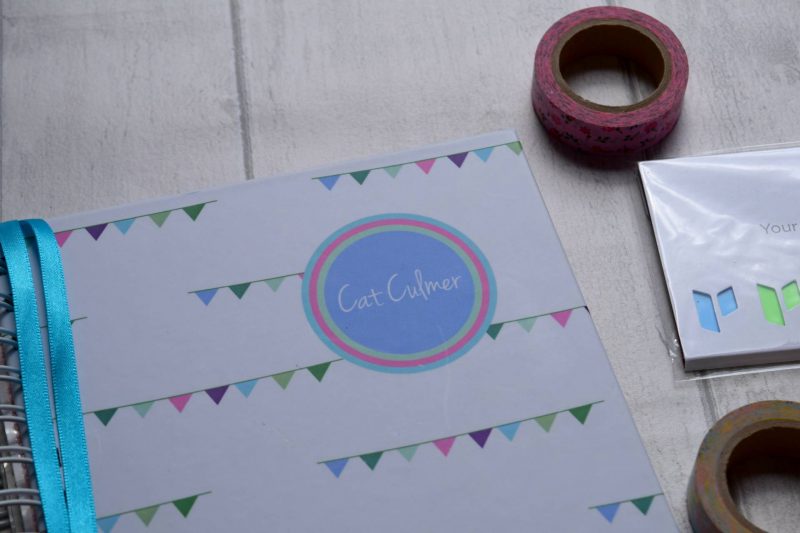 I love the additional extras, especially the coloured tabs and Washi tape. It's handy that they can be added to your order without having to buy them separately.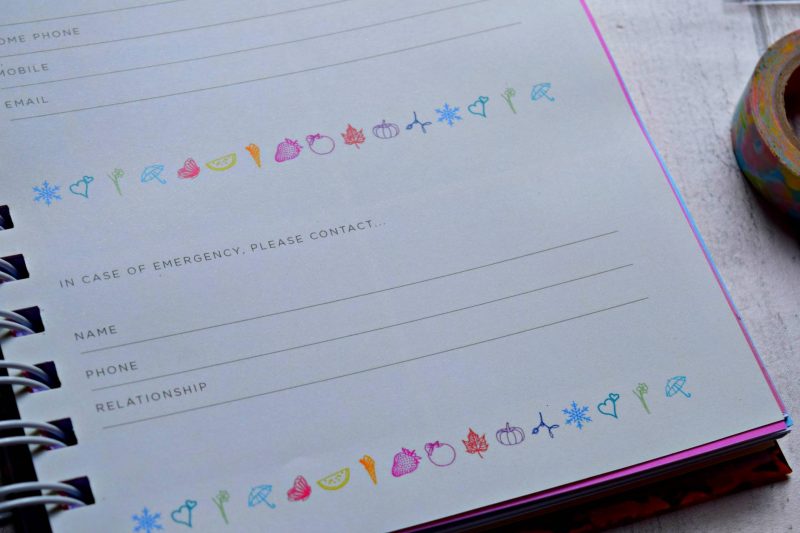 The option to choose your own contents is such a great idea. I added things like expenses, note pages and a few 'funny things my child says' pages. The little man comes out with some of the craziest things now so having a page dedicated to them in my planner is ideal.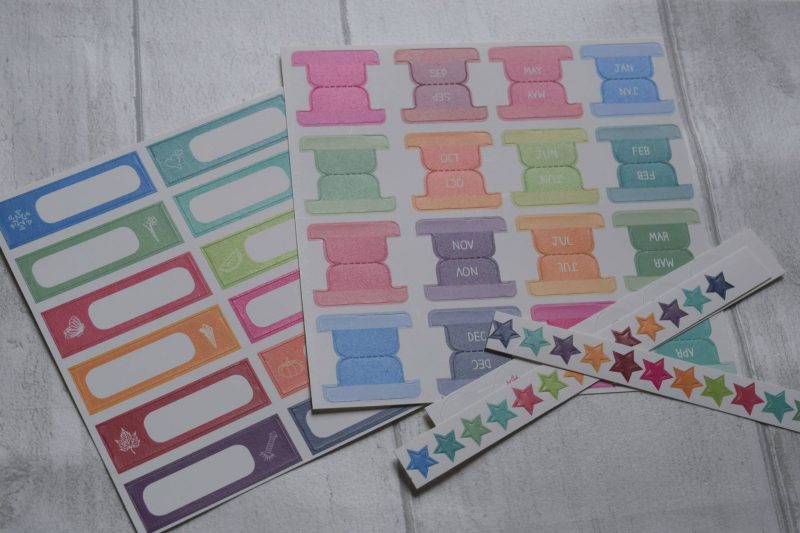 The paper is really thick with a slight sheen. It means there is no ink smudging or bleeding. I chose a month at a glance style layout and then a week to double page – I can't work with any other layout.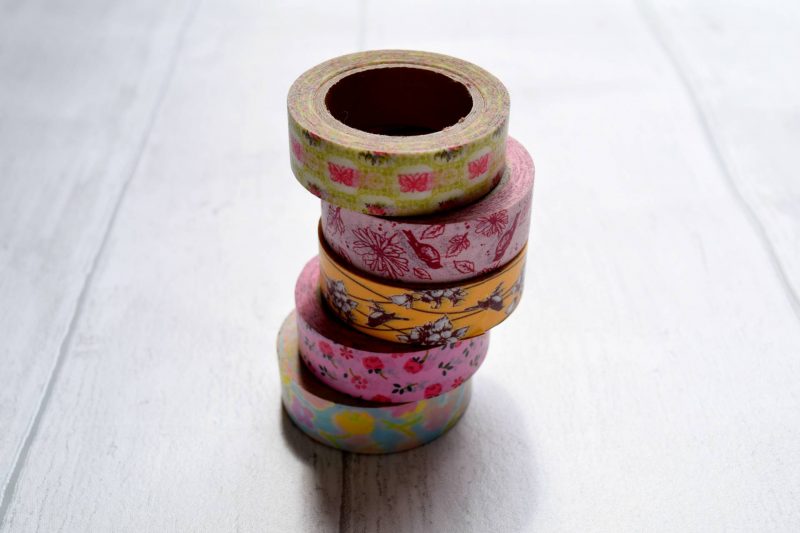 I absolutely love my planner. It looks amazing and the quality is great. I've already told my husband numerous times, just how much, so if I don't get a replacement next year you won't ever see him on my blog again, he'll be gone!
As well as the lifestyle planners, there are academic planners and wedding planners which are all fully customiseable to suit your own requirements.
If you'd like to order a personalised planner yourself, you can get 15% off if you use the code ROCKANDROLL15, they'd make a great gift for anyone who likes to stay organised.
The total cost of my planner was £32.34 which included delivery. I think the price is resasonable considering the quality of wide range of options.
*I was sent the planner in return for an honest review