The Aldi Baby and Toddler SpecialBuy event is back and it's better and better than ever. The sale has been online since 6th of January but is in store from tomorrow ( Thursday 10th January). It's the perfect time to stock up on Aldi's fab baby essentials and save some money too.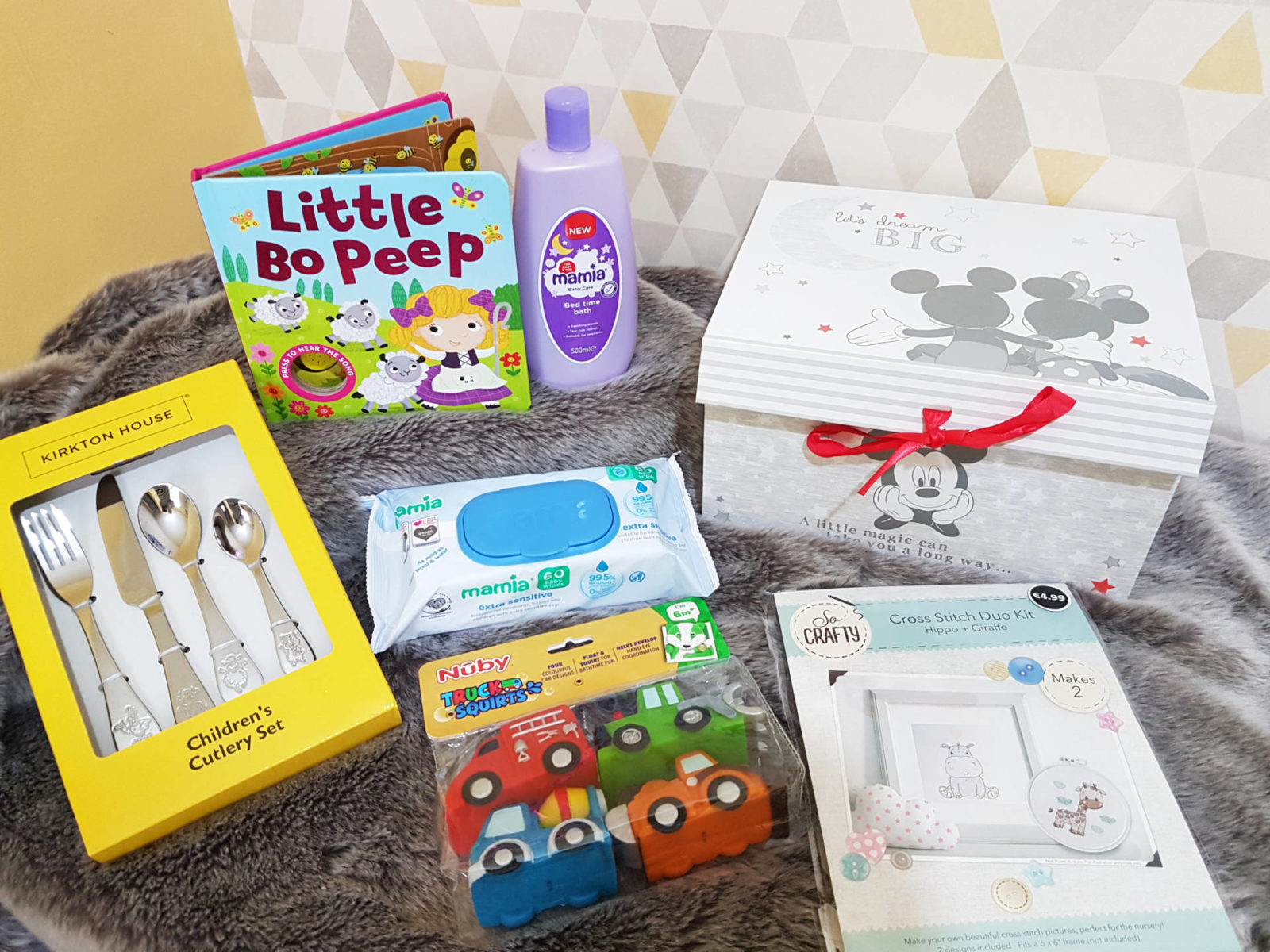 Aldi kindly sent me some of the products that are included in the sale and I'm really impressed with both the quality and the price! They have a huge range of products in the sale suitable for the nursery, changing, bathing, reading, gifts and even toys.

I love the Disney Mickey and Minnie Memory Box. It's a good size for keeping treasured possessions for your little ones early days and at just £5.99 it would make a wonderful baby gift to give. I bought a super expensive wooden memory box for the little man which was completely unnecessary so it's great to find a sturdy box for a fraction of the price. I've already put my scan pictures in it.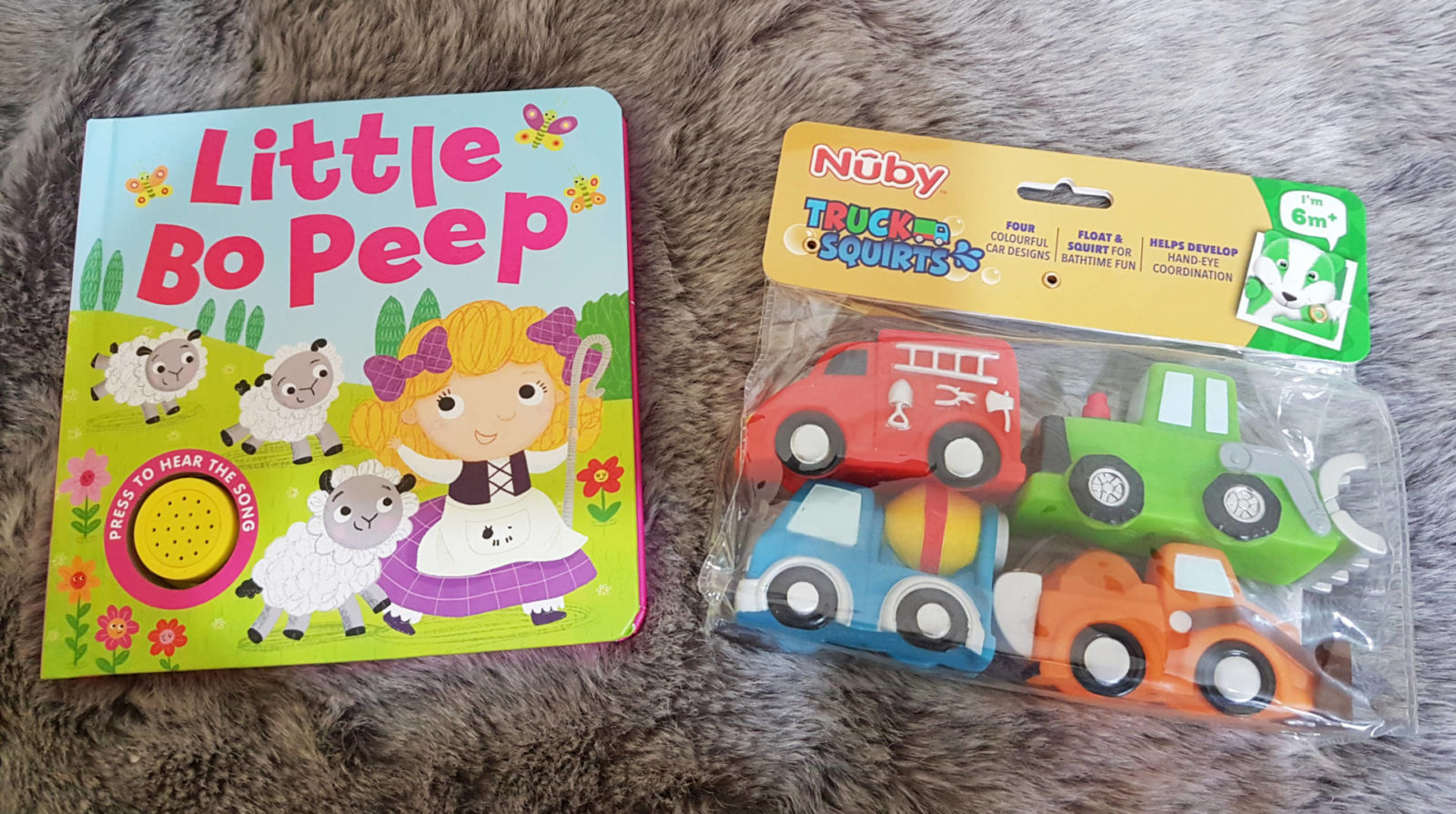 The Little Bo Peep board, noisy book is a total steal at £1.79. The little man has claimed it for now but promises he'll read it to the baby when it comes along.
Bath time is the little mans favourite time of day and I can't wait for him to share it with his sibling. These Nuby Bath squirters are so cute and I love that they're in the shape of vehicles. The little man has already declared how excited he is to share them with the baby when it arrives. They're a great bargain at just £3.99 for a set of 4.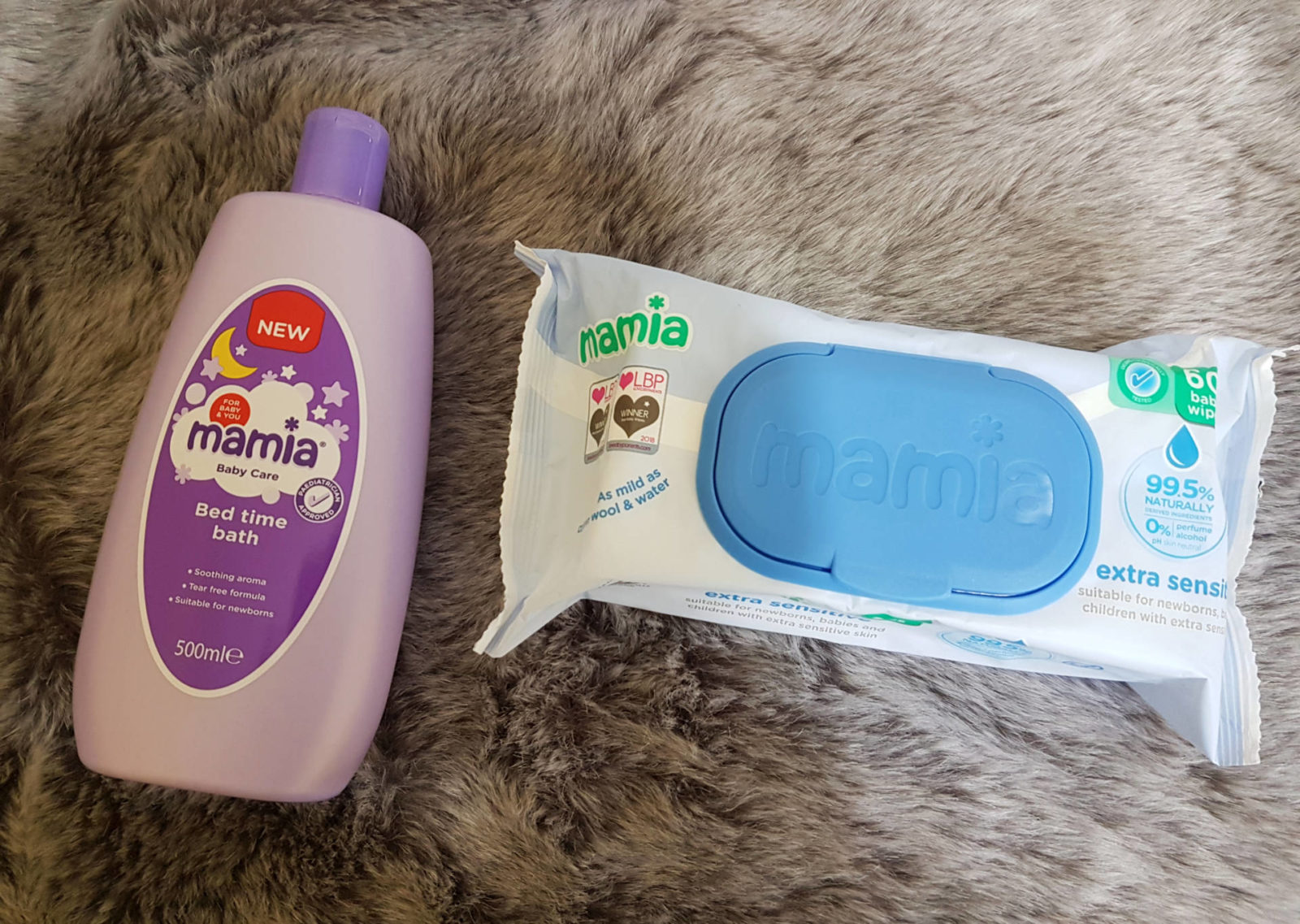 I absolutely love the Mamia Bed Time bath. It costs just 65p for a whopping 500ml bottle and is a PH balanced and mild baby bath that has a tear free formula making it suitable for newborns. I'll be lucky if this lasts until the baby arrives, I think I might claim it for myself!
We've used Aldi's Mamia wipes since the little man was tiny and still stock up regularly. They're my favourite kind of wipes as they're soft, kind to the skin and have just the right amount of 'wetness'. During the sale you can purchase Aldi Mamia Sensitive Baby Wipes for a box containing 12 packets of 64 wipes for just £5.69, there are also travel packets of wipes for just £1.59 (4 x 24 wipes).
How sweet is this animal cutlery set?
It's such good quality and perfect for children who are learning to feed themselves. The whole set is £2.99 and would make a great baby gift of birthday gift for a toddler.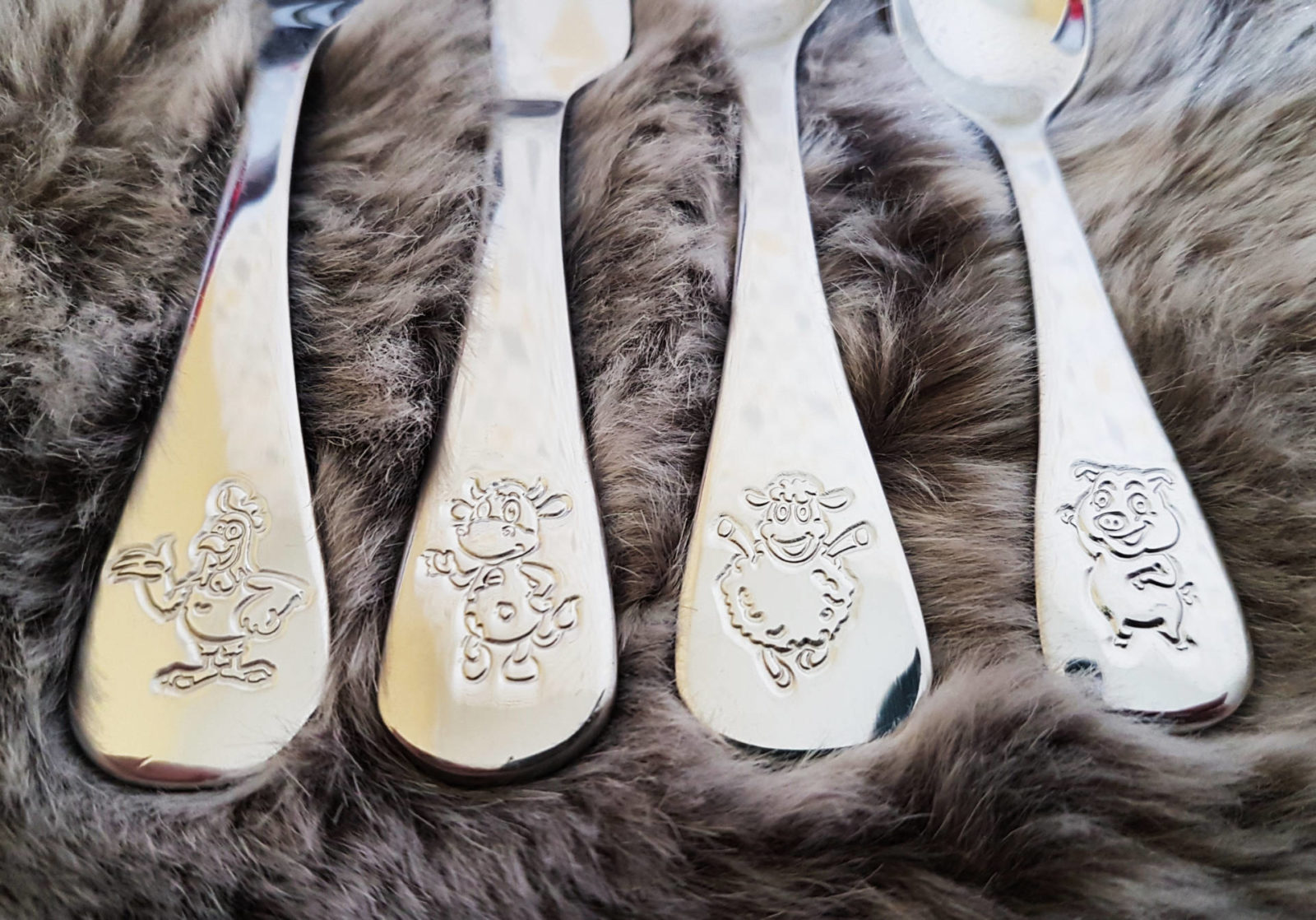 Each piece has a farm animal printed on the handle and they're chunky enough for little hands to grip safely.
This baby cross stitch kit is such a lovely gift idea. It contains all you need to create two 6″ cross stitch designs which can be hung in your child's nursery. Can you believe it only costs £3.99?!
From Baby Gates at just £12.99, 2.5 tog baby sleeping bags at £9.99 and changing mats at £3.99, there are so many bargains to be had, but be quick, they'll sell out quickly.
I'm heading to our local Aldi tomorrow to try and pick up some bargains. I've got my eye on a few things –
This year's stylish must-buy is Aldi's Baby Change Backpack and costs just £17.99. It's available in Black, Navy or Grey, and that's what I'm hoping to get my hands on tomorrow. It comes complete with an insulated bottle holder, changing mat and handy Velcro straps that can be attached onto the pushchair for convenience and ease.
I'm also keen to try thereusable and washable Miosolo All-in-One Nappy (£8.99), with matching Bambino Mio Travel Changing Mat (£8.99). The nappy has a super absorbent core and its stay-dry inner layer keeps little ones' skin cool and dry. It's available in 4 designs – Butterfly Bloom, Dragonfly Daze, Happy Hopper and Loveable Ladybug.
* I was sent the products pictured above and some vouchers to spend in the SpecialBuy baby event tomorrow.