You are often told that you have to make a decision between keeping a well-kept home and having children, because the patter of little feet can automatically send your home into an uncontrollable mess.
Well, that really isn't always the case. Your house doesn't need to look as though no children live there, but you can still proudly store and display your valuable items for guests to see. You will have to plan this carefully, though, but done right you can rest assured that you can master the art of family friendly storage.
Out of Sight, Out of Mind
Well, not quite. While I don't advocate the practice of hiding away your things, for some of your favourite pieces it will be best that they are kept in rooms that children do not tend to enter (such as your bedroom) or locked cabinets. If you don't want to completely hideaway valuable pieces, a transparent display case that can be kept out of sight of young children will also do the trick.
Keeping out of arm's reach does NOT necessarily mean keeping on top of a counter that, when you back is turned; little arms and legs are capable of climbing. This can only end in disaster, potentially culminating in a trip to A&E if/when your little one slips or falls.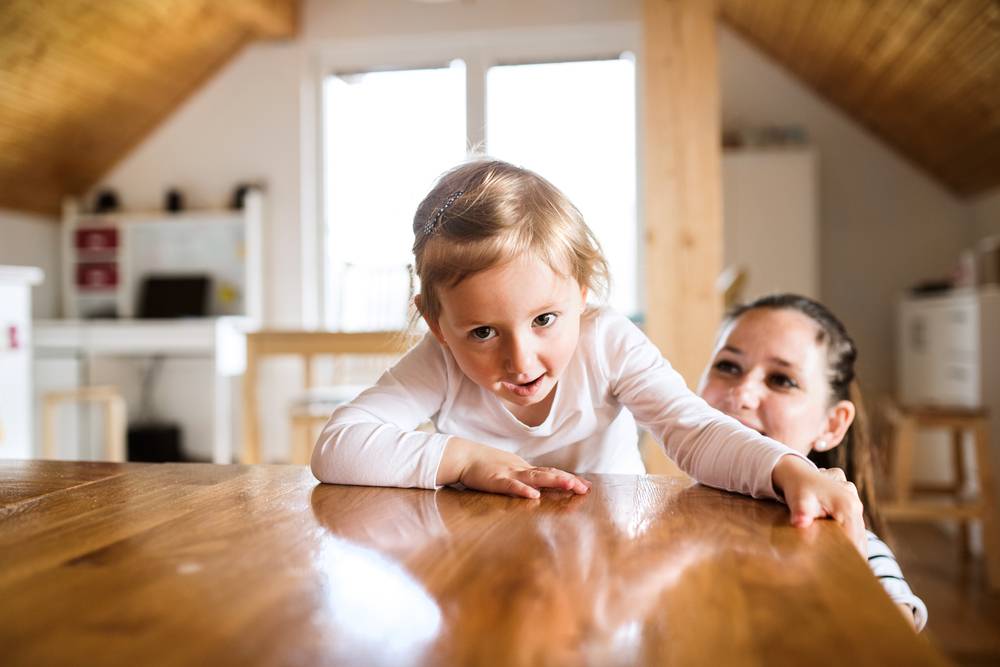 Alcoholic Drinks
When the kids are tucked up in bed, it isn't unusual for mum or dad (or both) to enjoy a nice glass of something. ( all the gin in my case!). Of course, it goes without saying that you don't want the children getting their hands on any bottles of alcoholic drinks – many parents don't even like having such drinks in sight of children.
Some drinks need to be stored in the refrigerator while others can be stored at room temperature. If children have access to the fridge then, certainly, keep any cans or bottles as high up as possible. If that isn't possible, a simple child lock on the fridge door will do the trick.
When it comes to bottles, such as wine, that are best stored at room temperature a simple wine rack will be perfect. Not only will this serve as a beautiful piece of décor in the home, but also provides a practical storage solution for your wine. Wine racks are available in a multitude of sizes, meaning that they can be tailored to suit the kitchen counter or your own cellar – you can visit this website for more information.
Storage Boxes
For items such as old records, memorabilia and other sentimental pieces, safe and secure storage boxes are best. That doesn't necessarily mean picking up a bland old box and throwing everything in unceremoniously only to gather dust over the years.
The right storage box can really tune into the overall theme of your home. For example, if you have a rustic theme in your living area, you may want to consider beautiful oak storage boxes that provide stunning natural décor. Alternatively, if you are just looking for a simple and inexpensive solution, plastic slide away boxes can be picked up for a nominal fee off the high street.
Having children doesn't have to spell the end for your well-designed and thought out home, you just need to be smart in order to adapt to your new family.
Collaborative Post