You'll know from some of my previous reviews, that we're all BRIO fans. The little man loves creating his own little worlds with his BRIO toys and things hours playing with them.
A recent addition to the little mans BRIO collection is the Farm Railway Set, a great BRIO starter set which can be used as a stand alone toy or added to any existing BRIO collection. It's aimed at children 3 years and above and the chunky pieces make it suitable for smaller hands.
Included in the set is a farm building with magnetic crane with a piece of connecting track, a wooden tractor and trailer, a cow, wooden train, connecting truck, eight pieces of wooden railway track, two pieces of fencing, magnetic hat bale, road crossing and an animal warning road sign.
The Farm Railway Set is great to be played with by itself and can be made up into a decent sized oval shaped railway track. You can also add in additional BRIO track and extras if you want to and because we already owned some BRIO farm related vehicles and figures, the little man has been able to expand his farm without having to purchase any extras. The little man loves to change the shape of the track, adding buildings and wooden figures and animals. It's no surprise to see a track that fills up the full downstairs of our house.
The crane that is attached to the farm building has a magnet attached that can be turned so it moves to pick up the hay bale from one of the trailers below. The little man has also discovered it can pick up small cars too which means he can quite happily include his toy cars in his game too.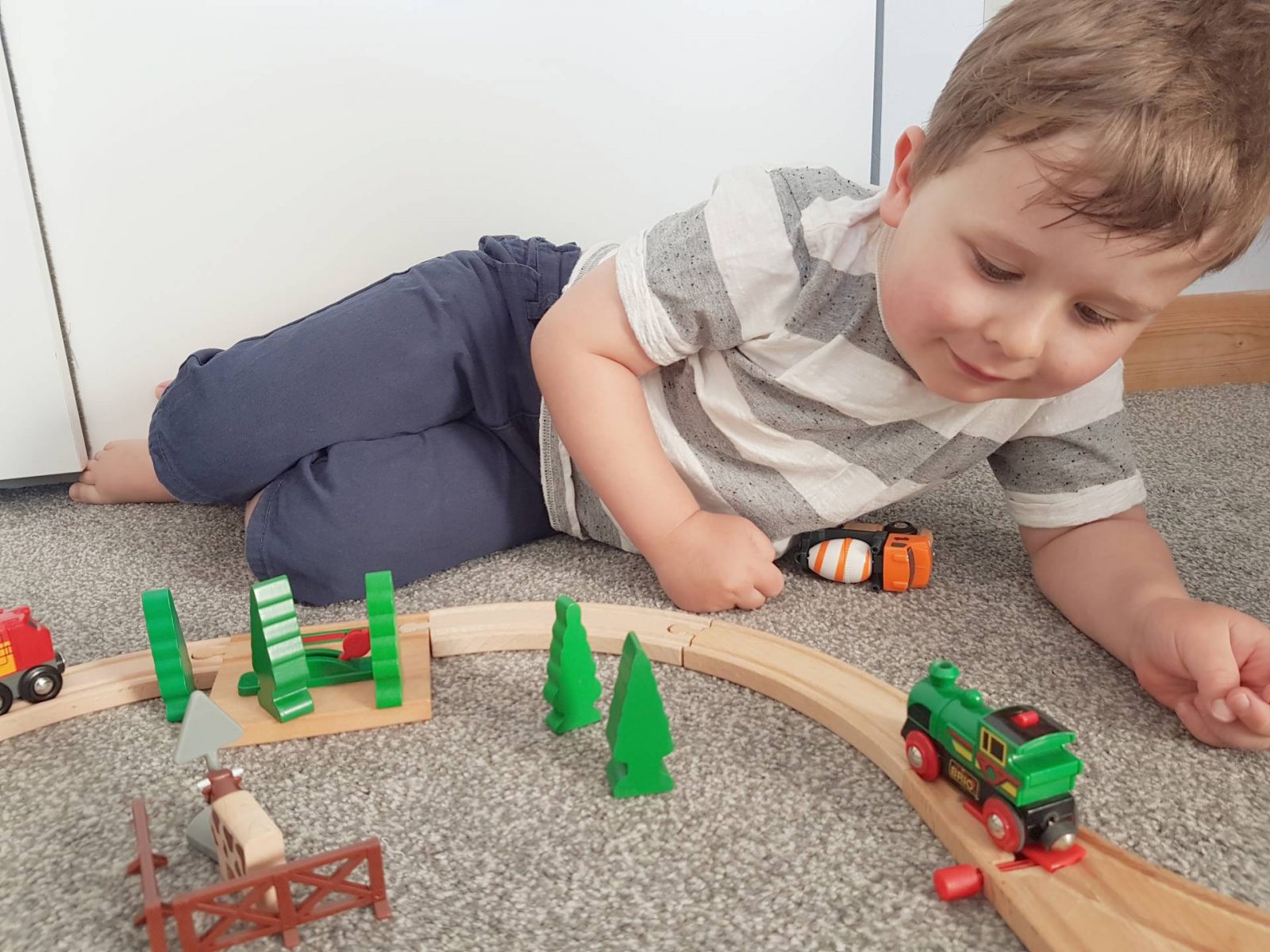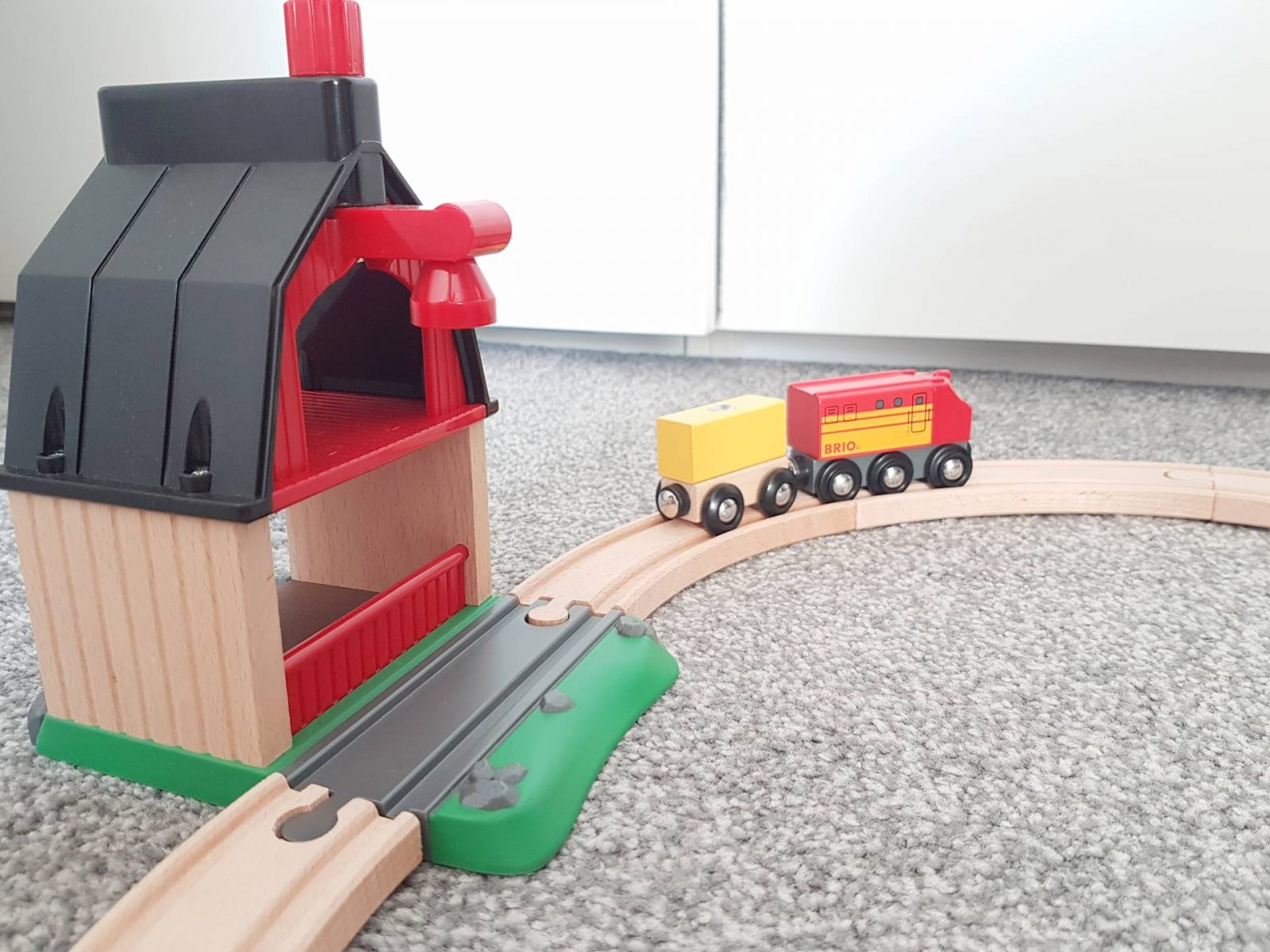 There seems to be more wood and less plastic in this BRIO set which is always a hit with us. Everything is brightly coloured, eye catching and appears to be well made which is essential when you have a 4 year old who isn't particularly gentle.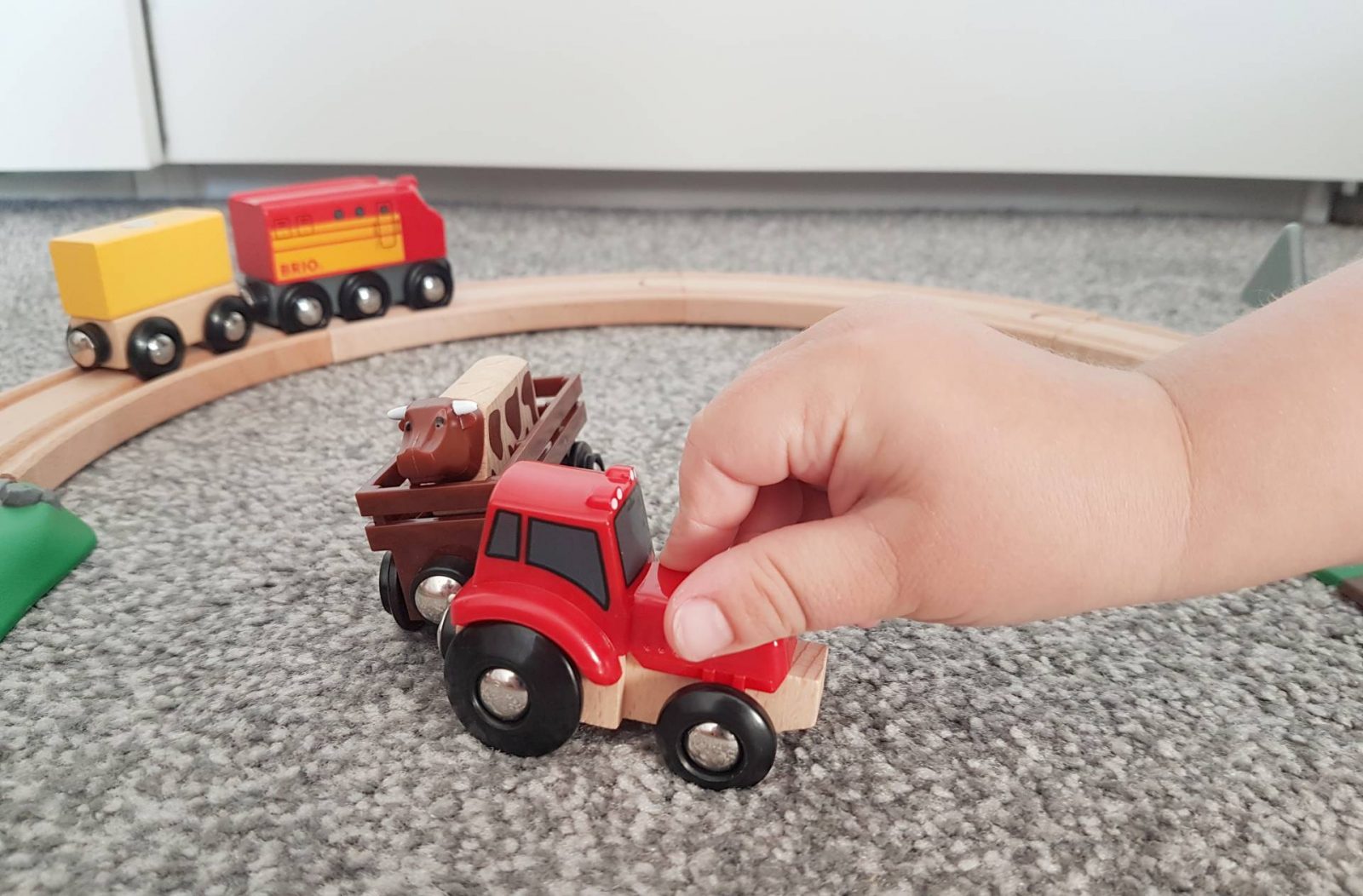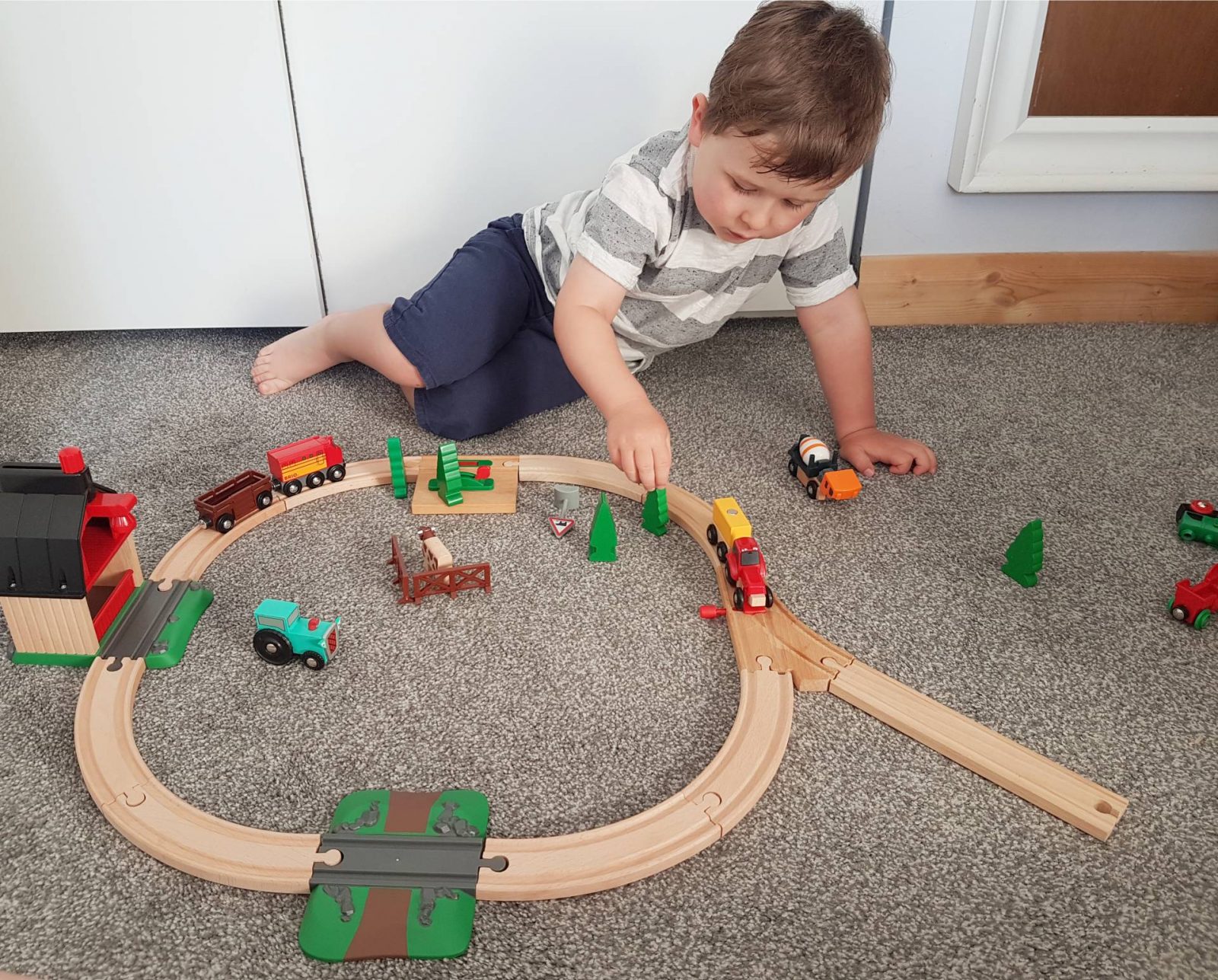 I love how easy it is to create unique tracks and worlds with BRIO toys. The little man spends hours perfecting things and using his imagination to create exactly what he wants.
As with all BRIO toys, the set is made using FSC® certified wood and the quality is very good. Everything is robust and we're yet to own a BRIO toy that has broken ( and we have a lot!).
The Railway Farm Set has been another huge hit in our house and something that the little man will play with for years to come.
* We were sent the toy in return for an honest review.