I'm no expert when it comes to supplements or vitamins but I'm always intrigued when a company claims that their product can make a difference to my life. I have a very busy life, I work full time, doing 12 hour shifts consisting of both day and night shifts. I'm a parent, blogger and feel like I'm constantly on the go. I often have very little energy and it can be hard to get a good nights sleep.
I was very optimistic when the lovely people at Viridian Nutrition offered to send me some of their supplements to try out. They recommended the Qi-Ribose and L-Theanine & Lemon balm, a combination that sounded ideal for my hectic life. You can order from the Viridian website or via one of their official retailers, Landys Chemist, from their Viridian Nutrition section. My order arrived very quickly and safely and also included a small pot of raw coconut oil which was a great additional extra. I love coconut oil, it's uses are endless. We sometimes use it for cooking but I mainly use it on my skin and lips to combat dry and sore skin.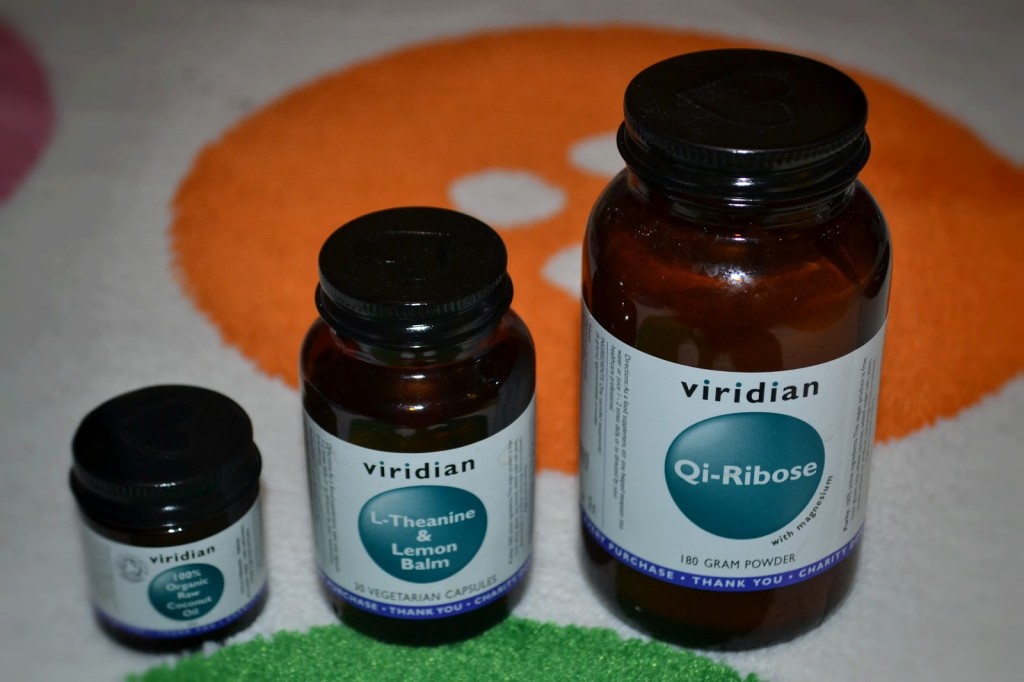 Theanine and Lemon balm is a combination of natural ingredients which work well together to reduce stress and anxiety. 1-2 capsules each day can help created a more relaxed mental state, reduce restlessness, nervousness and help with concentration levels. There are a multitude of studies which show the proven benefits of using lemon balm and how it's alleviated anxiety and mood disorders in some people.
Despite the size, the capsules are easy to swallow with no nasty after taste. I take them on a morning with breakfast as I find I'm less likely to forget then. I've been taking one each day and I'm coming towards the end of the 30 day course. I do feel like they've made a difference to my concentration levels at work which I really need, my job is quite hard work, with lives often depending on me, so a clear head and a calm mind is exactly what I need.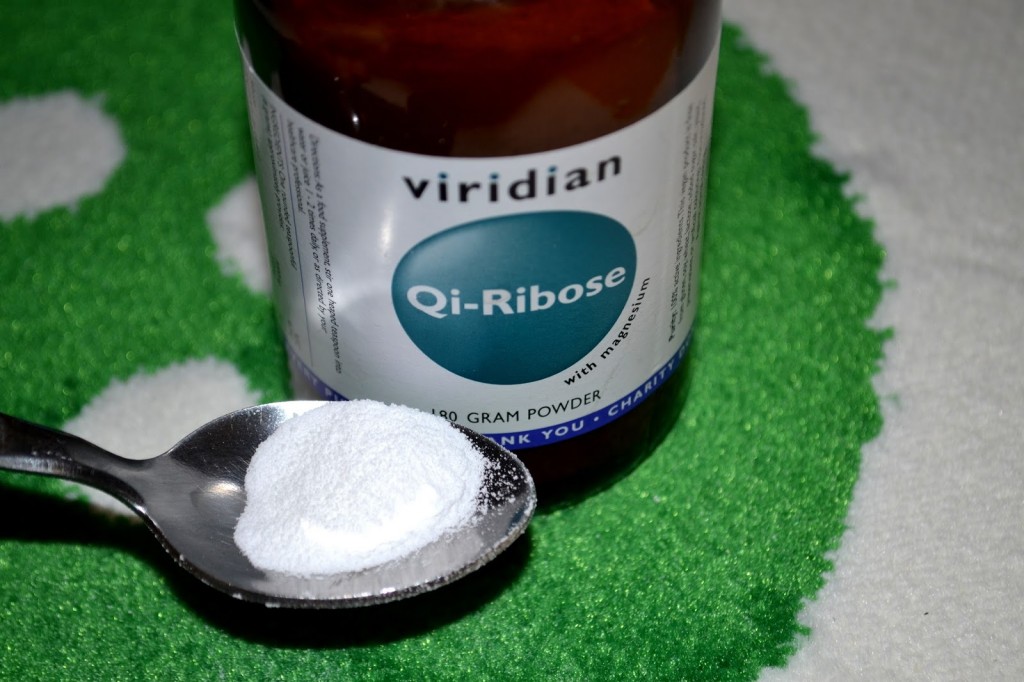 I've been taking Qi-Ribose in conjunction with the L-Theanine and Lemon balm capsules. Qi-Ribose is a natural powder with energy boosting properties. Rather than capsule form it's a powder that you add to a liquid of your choice. I add mine to apple juice as I'm not a fan of the taste in water. It's not a particularly strong flavour but it is noticeable to me so I prefer it in a stronger tasting liquid such as apple or orange juice.
The powder contains Magnesium which helps obtain a normal energy metabolism and can reduce fatigue and tiredness. It's also free from Gluten, soya, wheat, lactose or any other preservatives.
I think the supplements work well in conjunction with each other, whilst I haven't become Superman with superhuman powers, I have felt my energy levels increase and I felt less like a zombie at work Despite the fact the little man is teething and our family sleep is very disturbed I've still felt quite sprightly. I have a few days left of both supplements and intend to repurchase them again, I do feel like they make a difference and I need all the help I can get!
*I was sent the products for review purposes. Opinions are my own*