Q Festival is a collaboration between Gateshead Council and Jesterval Comedy Festival and has been running from Friday 14 July – Sunday 6 August 2017. It's has provided a huge variety of fun and entertainment for the whole family while it's been on.
The Spielgel tent erected on the Baltic Square has been home to a great range of performances for both children and adults and we popped along earlier in the week to check out a couple performances.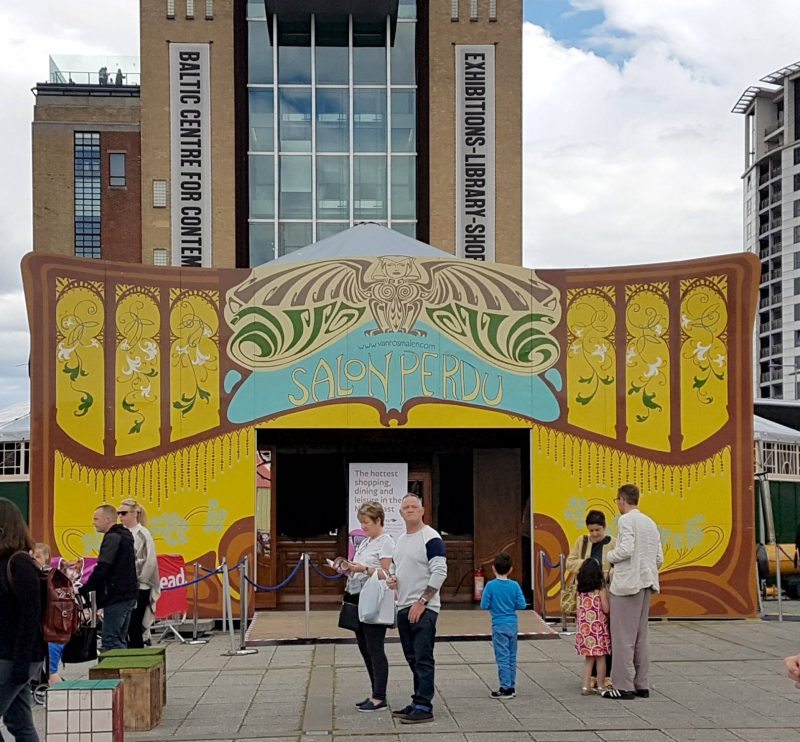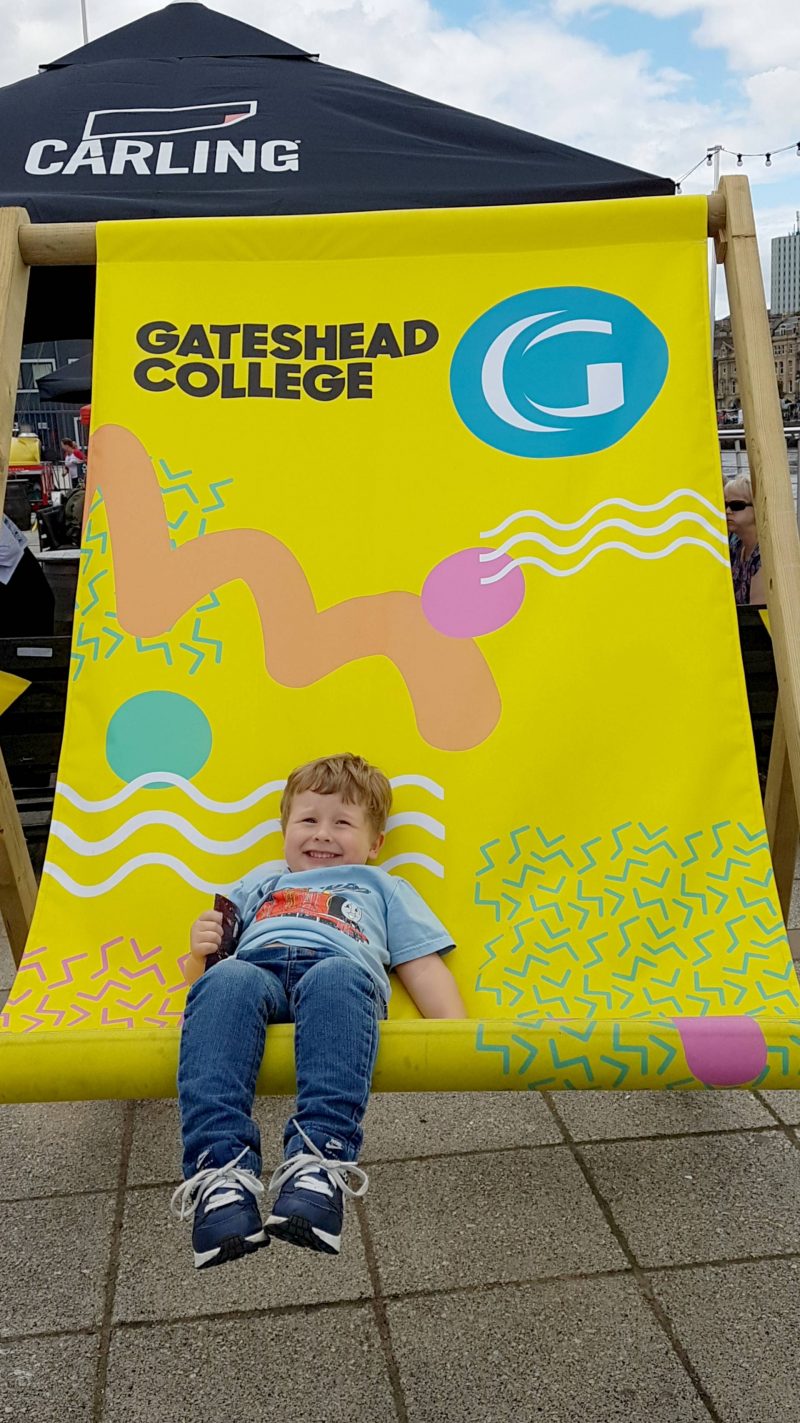 One of them being All at Sea at Gateshead Quay with Chris Bostock, the Storyteller and Richard Scott, the music maker.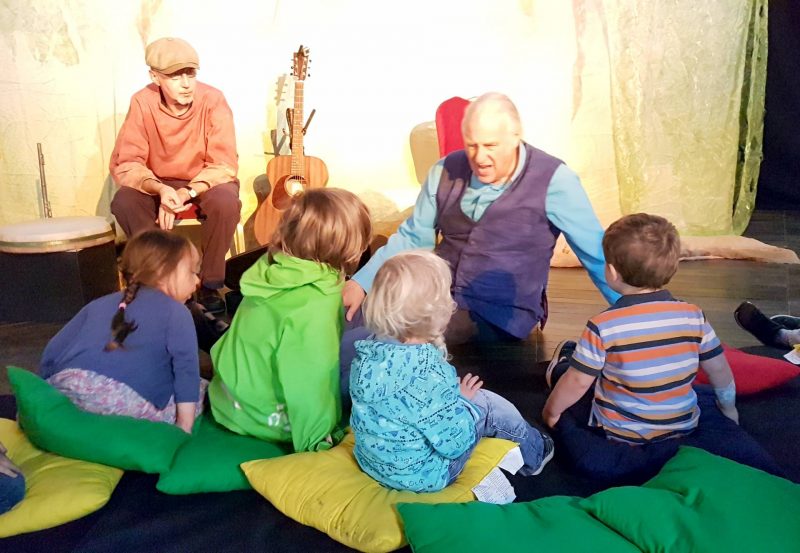 We all gathered in the beautiful Spielgel tent on comfortable cushions on the floor. Even before the show started, Chris put the children at ease, chatting about their day and asking them questions about themselves.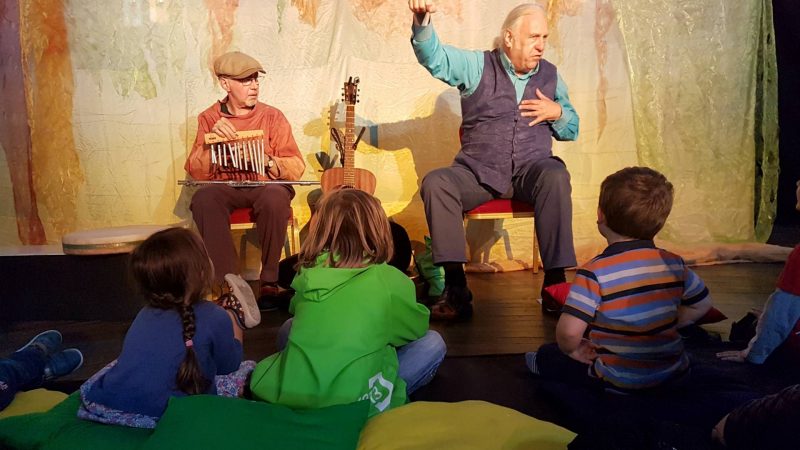 The tent was filled with tales of the sea, music from Richard and lots of giggle from the children. Whilst Chris told stories, Richard used a range of instruments to set the scene ( we particularly liked the thin rolling drum for the sound of the sea). We heard a tale of a fisherman who caught a golden fish and is very greedy wife and of a octopus who had no friends to invite to his birthday party. Throughout, children were asked to help out with the story along the way which allowed them to use their imagination and stay interested. Chris is a world away from a traditional story teller and much more enjoyable to listen too.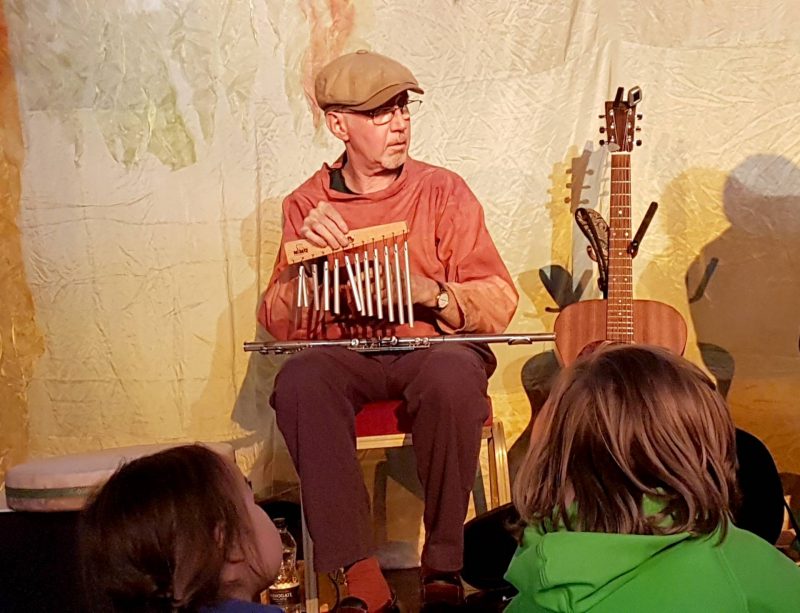 From going in to going out the little man was engrossed in Chris' story telling. He was completely engaged and I think it was wonderful how Chris and Richard both listened intently when each of the children were talking. They seemed to take a proper interest in the thoughts and opinions of each of them.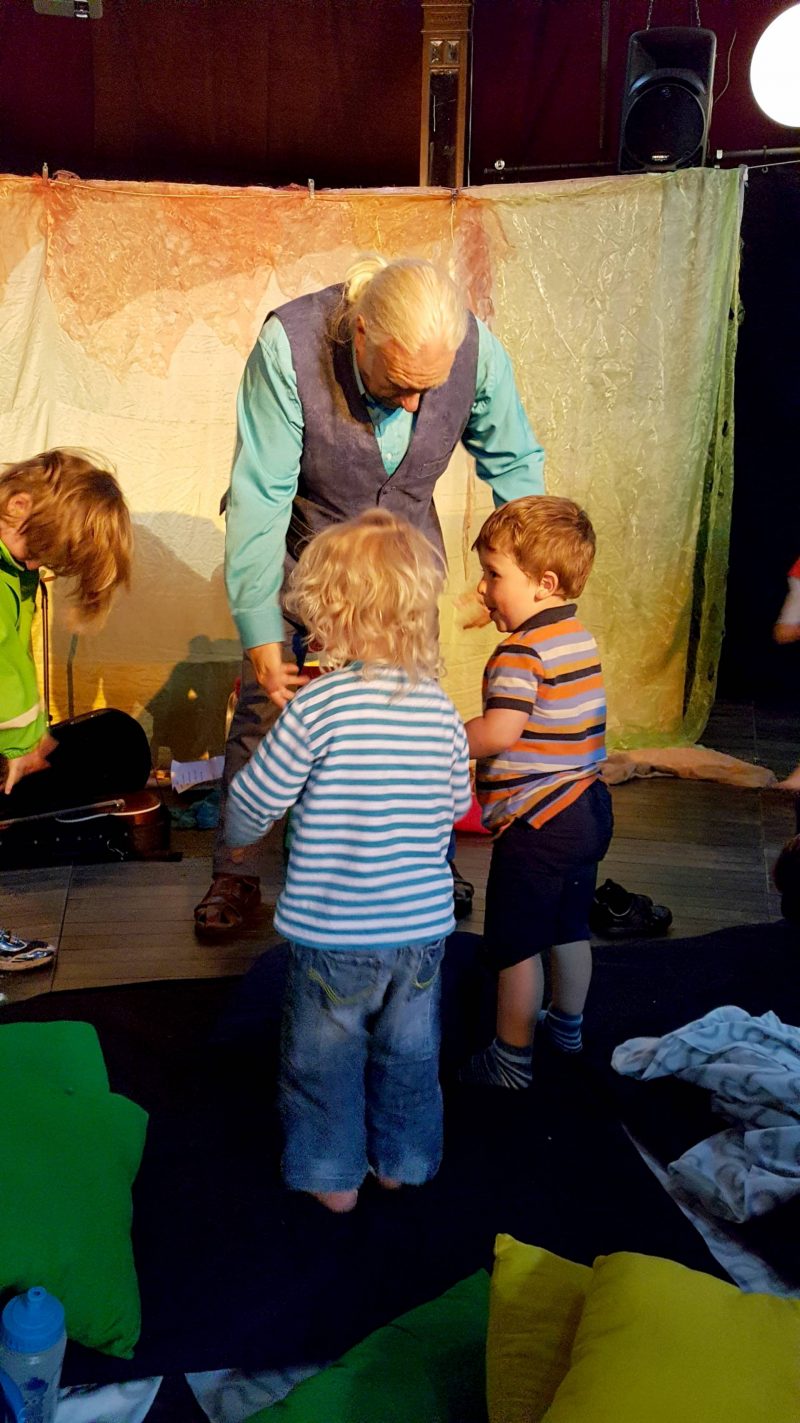 The age range suggested was 3 – 7 years and I think that was about right. Children ideally need to be able to sit and listen.
We had a wonderful time and Chris and Richard were such a pleasure to listen too.
Chris is also on, on the first Saturday of the month at the Northern Stage. We're going to book tickets for another session as the little man was very impressed.
* Our tickets were complimentary. My opinion is my own.