Wobbly Worm from SpinMaster is a fab game to play in the garden or inside if the weather isn't so great. It's ideal for entertaining your guests at BBQ's or Summer gatherings.
It's based on the game Hoopla but has been updated into a more modern, fun worm themed version.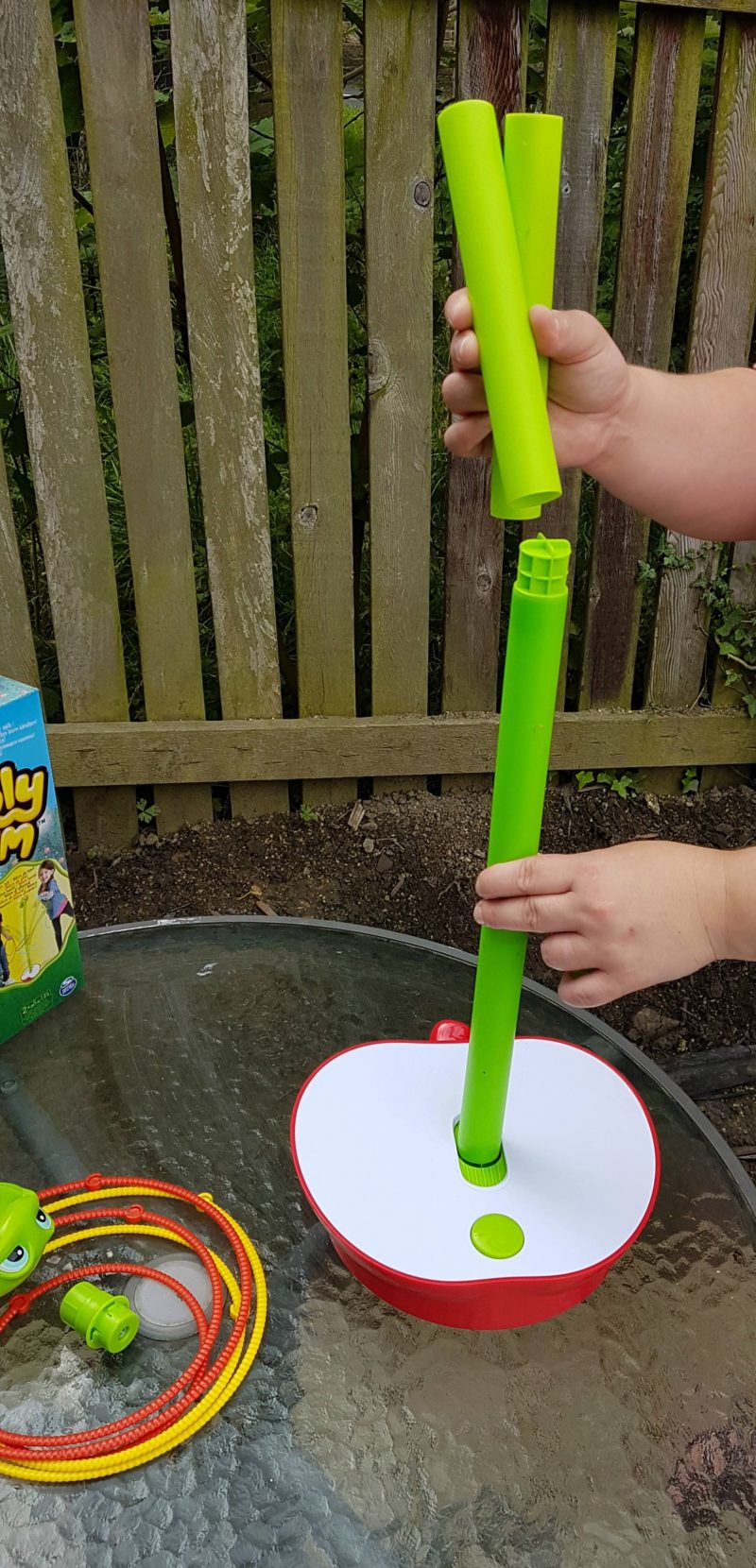 The Wobbly Worm is easily set up. The green plastic worm is constructed by slotting four green poles into a red apple shaped base.
The game comes with 9 plastic coloured hoops in three different sizes. They each have a little catch which means they can be removed if their placed over something they shouldn't like a head or hand!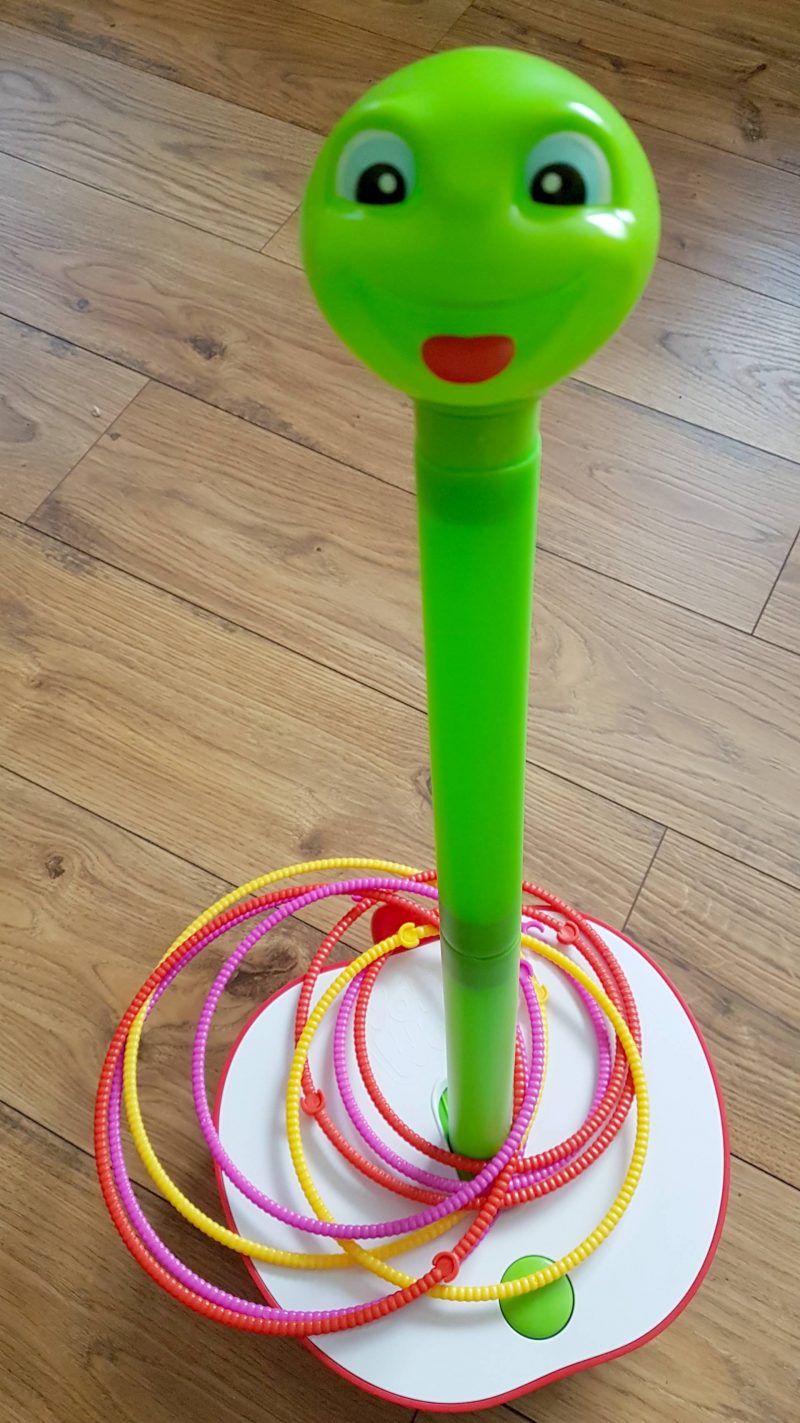 After we'd opened the box we noticed that batteries aren't supplied with the game so make sure you purchase two C batteries in advance, so you don't have the toddler tantrums we did. You may also need a long thin screw driver to insert the batteries as the hole to open the battery compartment is tiny. We did struggle a little but eventually managed to find one to fit.
Wobbly Worm is aimed at children 3 years but is suitable for the whole family. The box states it's it's for 2-3 players but you could play with more or just on your own. The little man enjoys throwing the hoops by himself, so you don't necessarily need extra players.
The aim of the game is to throw the plastic hoops over his head whilst he wobbles around. Younger children may prefer him to be turned off so that he doesn't wobble and it's easier for them to get their hoops over his head.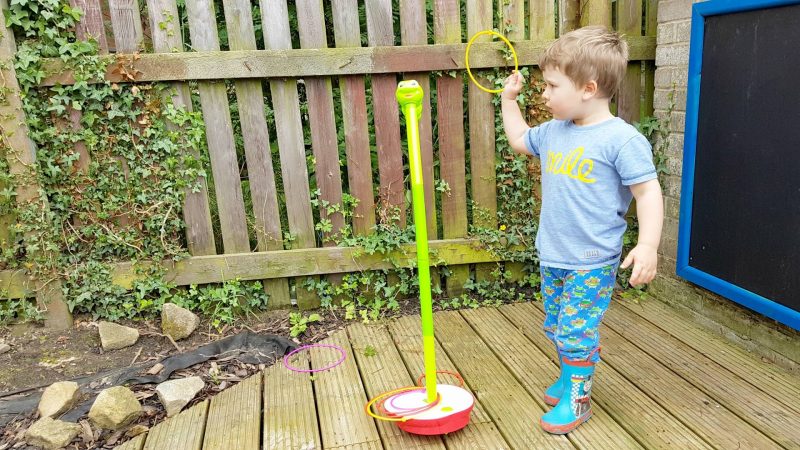 We really like Wobbly Worm, he's lots of fun and is great for the little mans hand eye coordination. The game folds down easily to make storage easy and is the perfect game for taking on trips. I like that he can be played both indoors and outdoors, just make sure he doesn't get wet.
Wobbly Worm can be purchased via Amazon for £19.49.
* We were sent the game in return for an honest review.