Valley Mill are a Welsh company who sell a lovely range of handmade products, including natural beauty products, Welsh slate and natural Soy candles.
You might remember a previous review of their amazing Roasted Chestnut soy melts and orange and cinnamon natural soap a little while ago. I loved both products and have ordered a couple of things as gifts since then but still hadn't got round to trying their natural Soy candles.
However, Valley Mill kindly got in touch and asked me if I'd like to try one out. After much deliberation ( seriously, it's not easy to choose from scents like coconut, passion fruit and Welsh Cake?!) I settled on Cwtch ( hug or cuddle in Welsh) Violets.
The candle arrived quickly and very well padded. It's nicely packaged in simple cardboard packaging with is fully recyclable. The candle costs £16.95 and has a burn time of 60 hours.
The candle holder is made from glass and can be used as a tumbler once your candle has burnt away. It's a heavy weight glass and Hubby has already claimed it as a Whiskey glass when it's empty.
The lid for the candle is made from Welsh slate and is engraved with the Valley Mill logo. It can be used as a base for the candle to protect your surfaces or a drinks coaster when your candle is burnt out. It's really pretty and a lovely extra.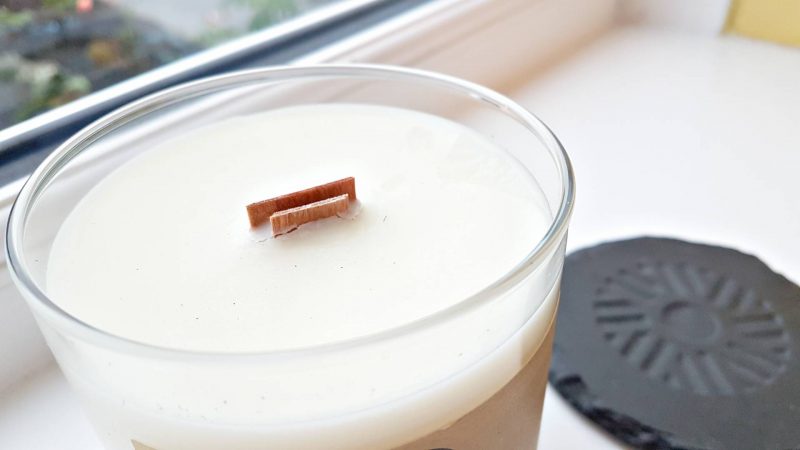 Unlikely the candles that I usually use, Valley Mill Soy candles have a wooden wick. This works well with the Soy Wax and helps to increase the burn time and reduce the chance of pooling. It also looks much more rustic and if you listen closely you can hear the gentle flickering of the flame which makes me think of being tucked away in a log cabin.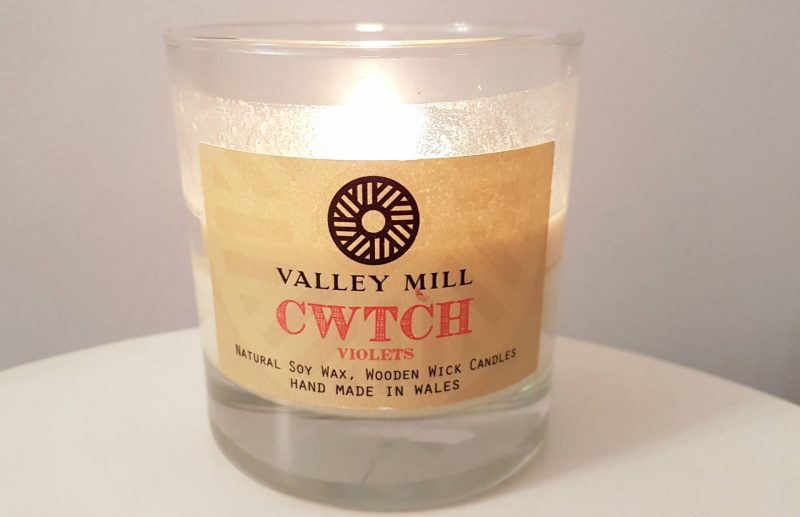 The scent from the Cwtch candle is delicious. Think Palma Violets but with creamy notes of Vanilla. It smells comforting and good enough to eat. I absolutely love the scent and even when it's not lit I can still smell it drifting through the house.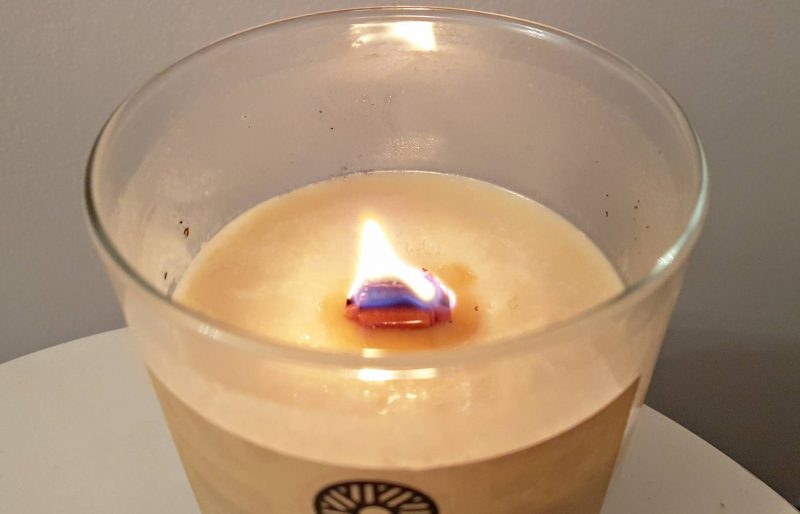 I love the Cwtch natural soy candle from Valley Mill and I think the price is great considering how amazing it smells and how long the burn time is.
Valley Mill have kindly offered one of my blog readers the chance to win a Cwtch candle. To be entered, please complete the Gleam form below.
Terms and Conditions
UK winner will win 1 x Cwtch candle from Valley Mill.
2. Competition ends on 26/08/2017
3. A winner will be chosen randomly via Gleam
4. The winner will be notified via email and Twitter (if you leave your handle)
5. ALL entries are checked and if any of your entries are found to be fake ALL of your entries will be disqualified.
6. You will have 28 days to respond to the winning notification, if you don't a new winner will be chosen.