We were recently given the opportunity to try out The Great British Sewing Bee Sewing Studio which is a full functioning sewing machine. It is child friendly and ideal for beginners. The sewing machine has pretty much the same abilities and features as a traditional full sized sewing machine, just on a smaller scale.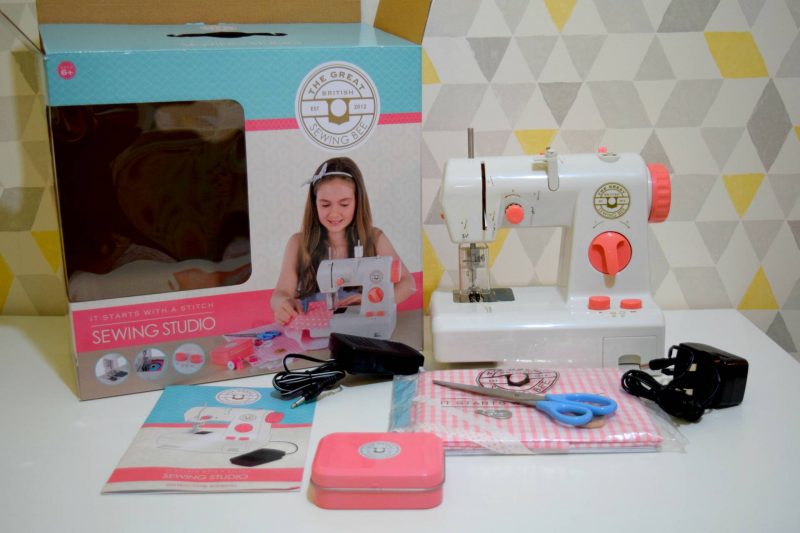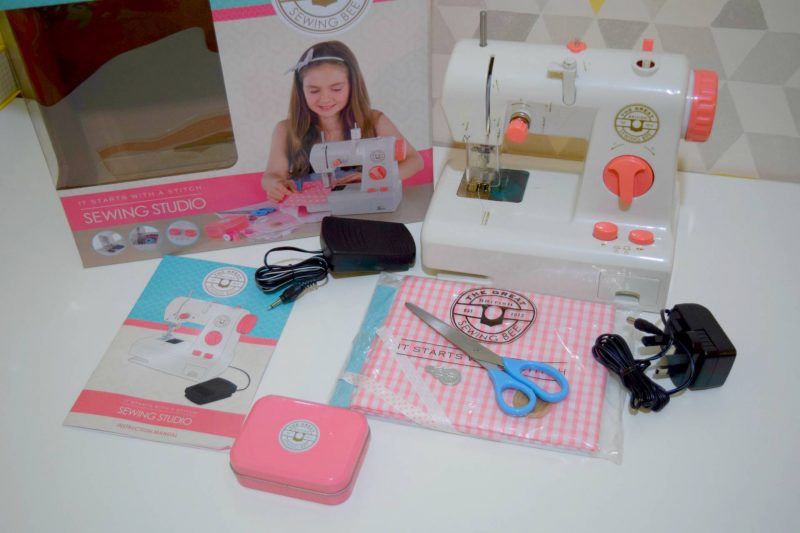 Included within the box is a sewing machine, footpedal, mains adaptor, instruction booklet, a pair of scissors, a metal sewing kit (containing – tape measure, 2 spare machine needles, needle threader, sewing needs, 6 metal bobbins, the spools of thread ( black, white and pink) and a thimble) and a clutch bag sewing project.
All of the additional items are of good quality. The scissors are sharp and seem robust enough to be used over and over.
The instruction booklet is pretty easy to follow with all of the parts numbered. The sewing machine was easy to set up and there is even a needle threader included to help you.
I like that there is a transparent safety guard that covers the needle. It's a reassuring safety feature that can easily be removed by parents if you need to rethread the needle.
The machine can be powered by either mains or by using 4 AA batteries which I think is pretty handy if you want to take away with you. As well as two options for power it has two options for sewing. You can either use the handy 'auto sew' mode or the foot pedal. I personally find the foot pedal better to use whereas the little man prefers using the 'auto sew' option which has two different speed settings ( low or high).
The sewing machine has an adjustable dial which can be turned to to allow you to change the length of your stitches.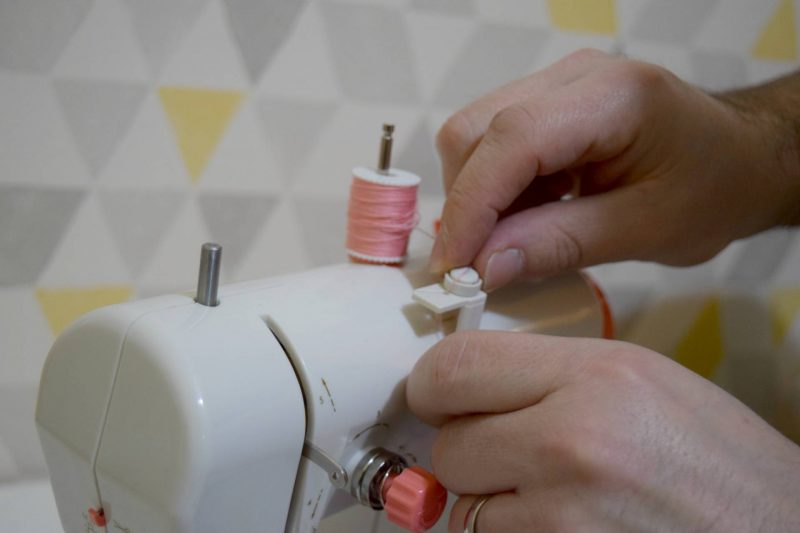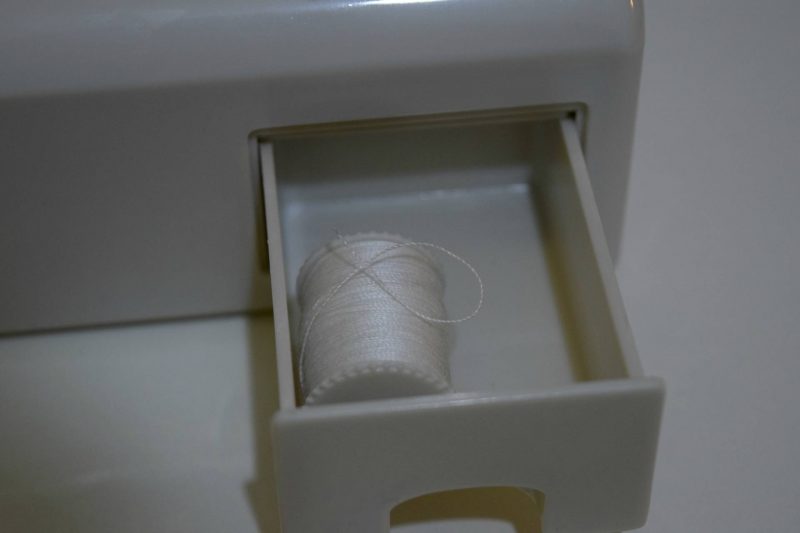 The machine has very similar features to a traditional full sized machine including a bobbin drawer on the front and a cutting hook on the side.
We found the set up pretty straight forward and didn't have set up any problems. Once we had everything ready we took a closer look at the clutch bag sewing project.
It's a very simple kit which is easy to follow. The material is smooth and relatively stuff so it is easy for kids to cut out and the pearl topped pins helped to hold the pattern in place. I think thick material would struggle to feed through the machine easily.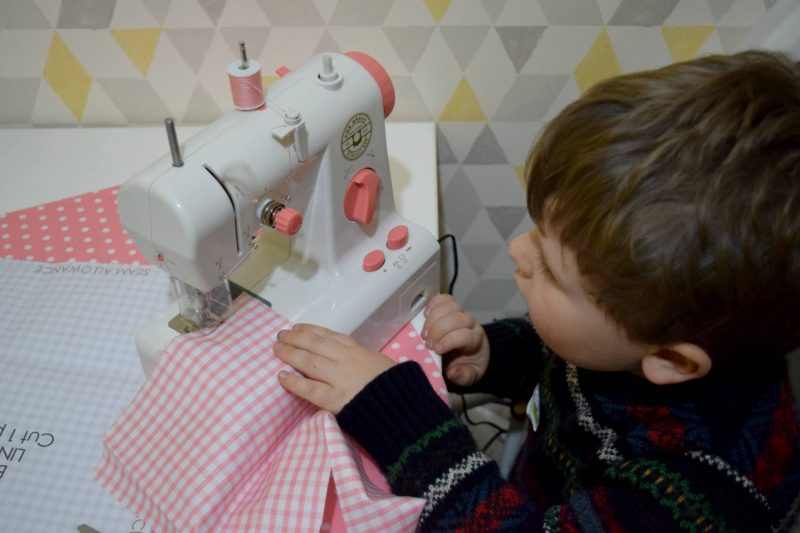 As soon as we started sewing our problems started. Despite being set up property, the sewing machine just kept jamming. It would sew two or three stitches and then jam. The little man became frustrated quite quickly and if I'm honest, I felt the same. I'm not sure whether we had a faulty machine or whether it just hates us.
I've tried a couple of times since and have had the same issue, so we've given up for now. I may get hubby to see if he can take the foot apart and see if there's an issue.
I know others who have loved the machine so I think we were just a little unlucky.
The sewing is a fantastic idea and would be a great way to get younger children interested in sewing and making things, however we found it just too temperamental to complete the included project. If the machine worked correctly I think we'd have had lots of fun creating things together.
The sewing machine retails at £49.99 on Amazon and is aimed at children 6 years+.
We were sent the sewing machine for review purposes. Opinions are my own.