I'm sure you'll have seen that Jurassic World: Fallen Kingdom was recently released after much anticipation. To coincide with the release, there are also some great new dinosaur toys available on the high street and a fabulous Twitter party from Brainstorm tonight between 7-8pm.
We've been lucky enough to have the chance to see some of the new toys up close.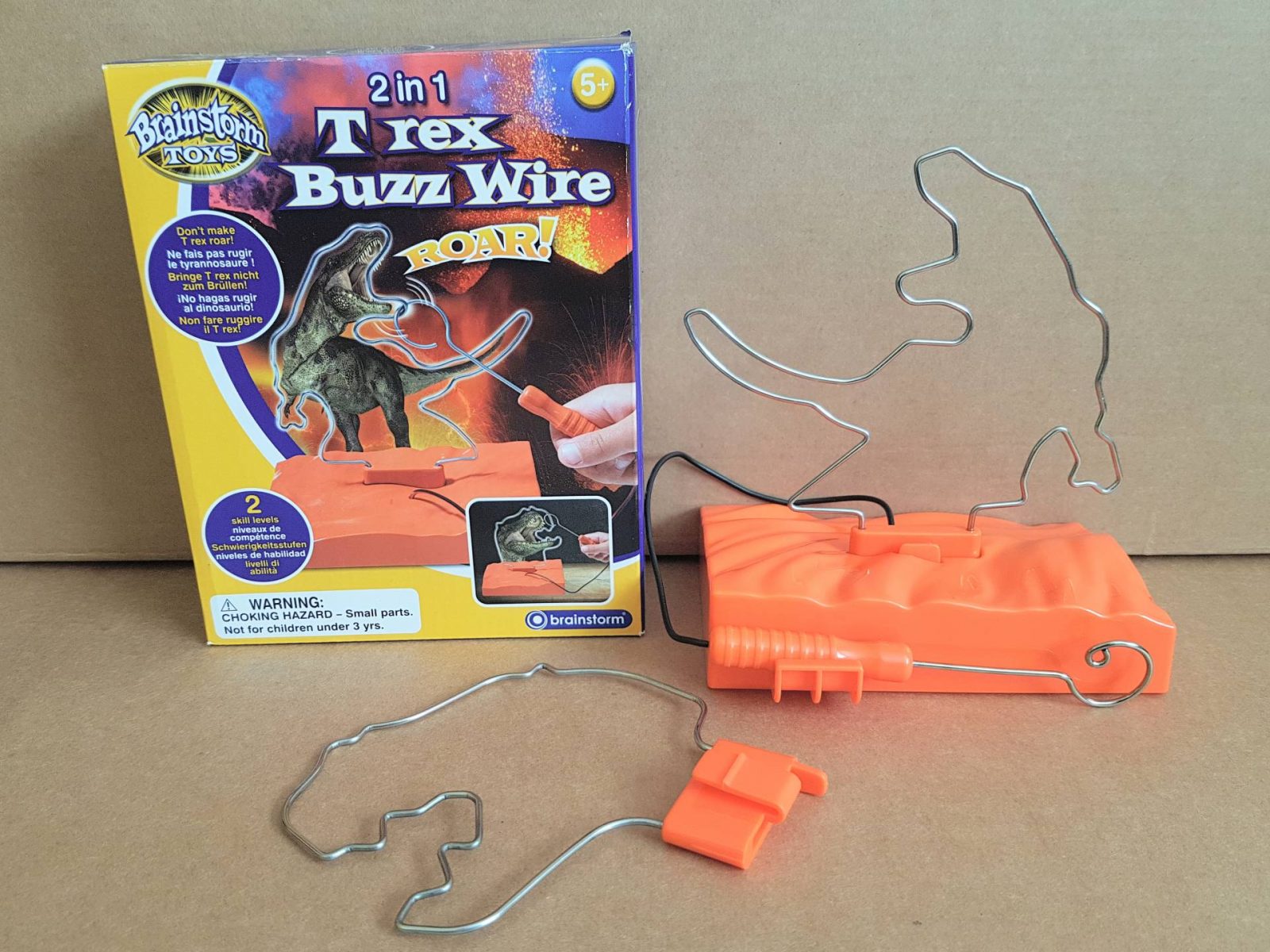 The T Rex Buzz wire is a dinosaur themed twist on the an old favourite. Guide the metal handle around the interchangeable T Rex metal shapes without activating the realistic dinosaur roar!
Dinosaur Projector and Nightlight
The small and easy to store photo projector has been a huge hit in our house. The light can be used as a nightlight or insert the coloured wheels into the projector to see 24 dinosaur images such as T rex, Velociraptor, Triceratops, Stegosaurus and Diplodocus, each of which can be projected onto the wall or ceiling.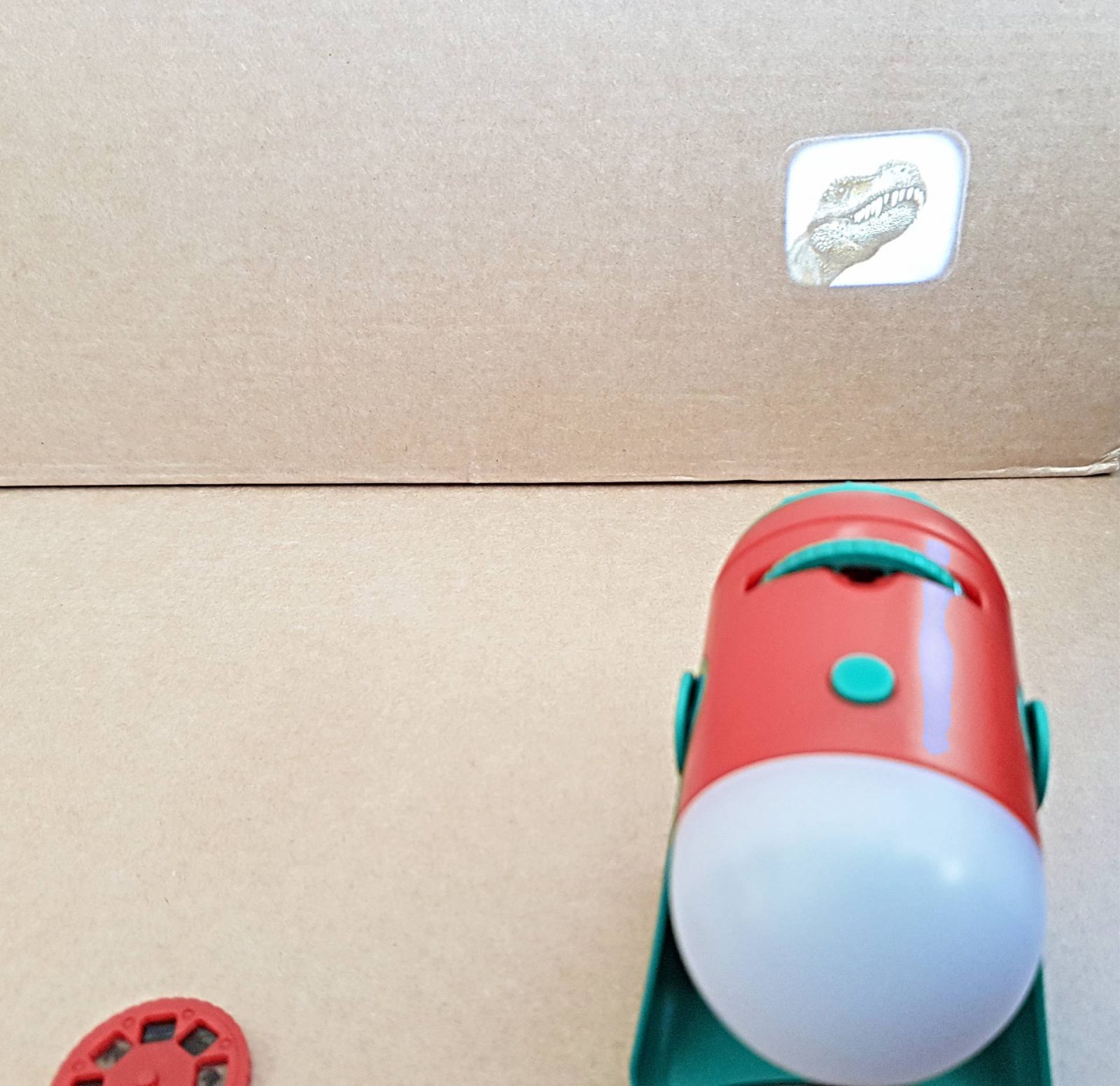 Aqua Dragons Jurassic Time Travel
Aqua Dragons are really popular and a great way for children to be introduced to the world of pets.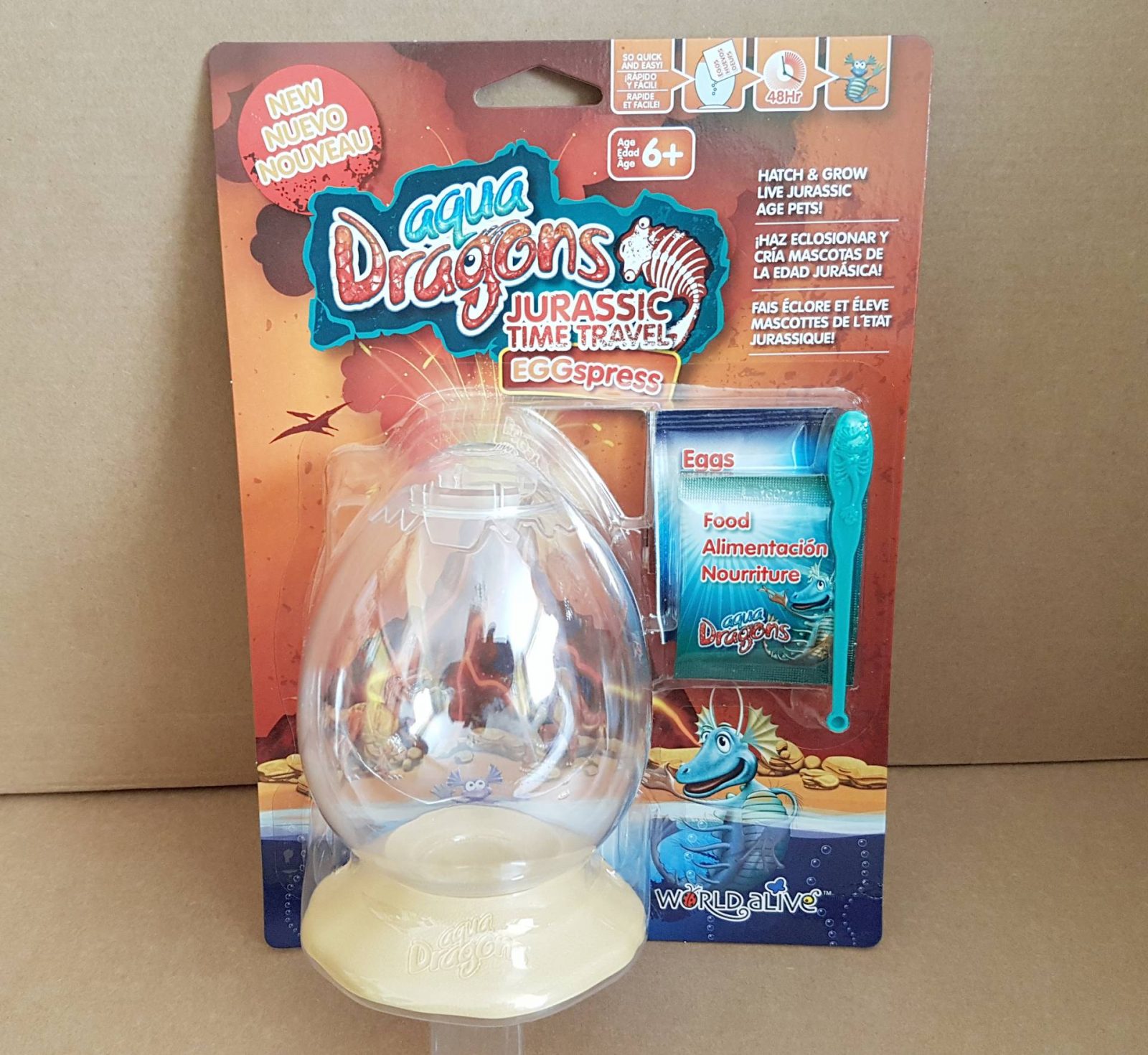 The set includes a plastic egg-shaped tank, a packet of eggs, a packet of food and a feeding spoon. Setting them up is simple, just add the water to the tank, add the eggs and watch them hatch within 72 hours. Feed them regularly and you have quite possibly the easiest 'pets' ever!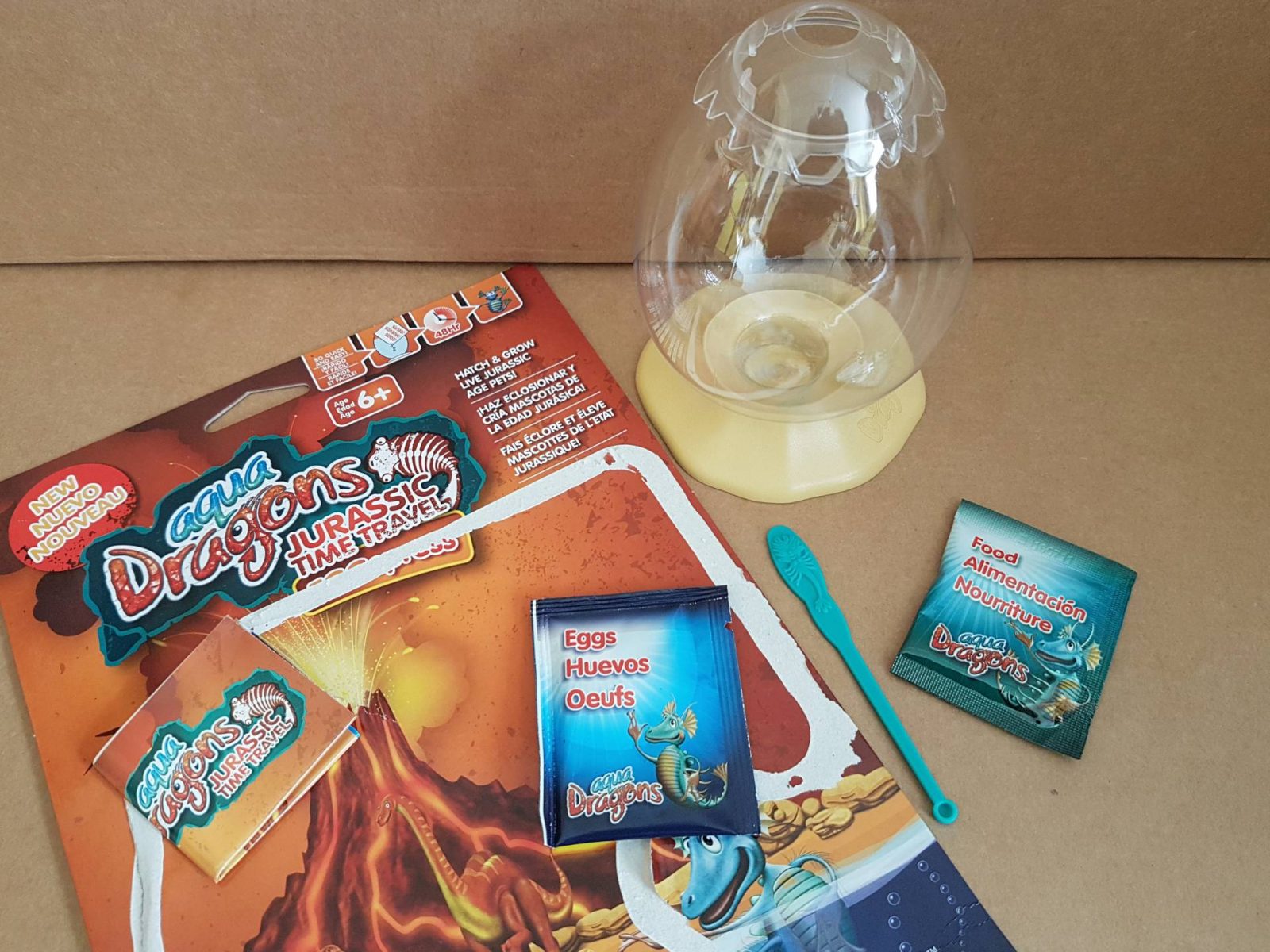 The Glow stars and dinosaurs have been a huge hit. They're bright and look great when stick to the wall or ceiling. They come with sticky pads to fix them up and they haven't budged since we put them on the ceiling.
The pack includes 35 glow in the dark stars and eight dinosaurs : – Spinosaurus, Tyrannosaurus rex, Ceratosaurus, Velociraptor, Triceratops, Dicraeosaurus, Stegosaurus and Styracosaurus.
StikBots have won lots of awards and retail at just £7.99. They have suction pads on their feet and hands to help it pose in various positions. Stikbots are perfect for creating stop motion animation and such a great idea for dinosaur fans. You can check out Stikbot Central for lots of ideas and inspiration on what to do with your Stikbots.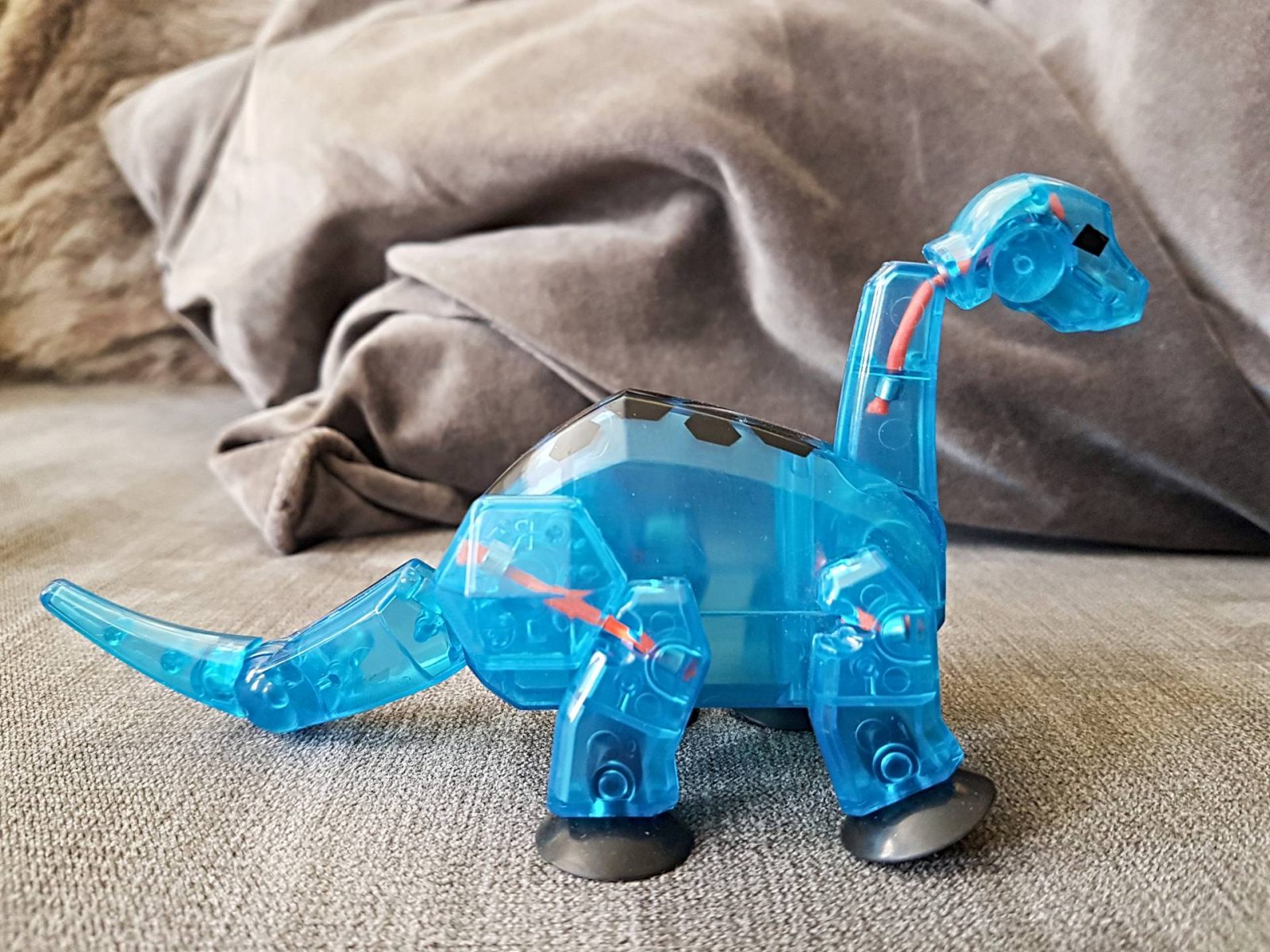 Just like it's larger counter part, the Stikbot eggs are surprise eggs that contain a cute little dinosaur that are easy to pose and detailed enough to create fun animations using the free Stikbot app.
The toys are part of the Brainstorm Toys STEM range designed to entertain and educate children.
Head over to Twitter tonight to take part in the twitter party at 7pm. There will be chances to win some fab prizes! Just follow @Brainstormltd and make sure you use the hashtags #stickbots and #dinosaurs.
* We were sent the products in return for being involved in the twitter party.