Big nights out are few and far between nowadays. I much prefer snuggling up at home with my little family, especially when the nights are as cold as this!
We've had a very busy December so far. We've seen Santa a million times (almost) and have spent hours trawling the shops. As we tick more off our 'to do' list, we have more time to enjoy family nights in.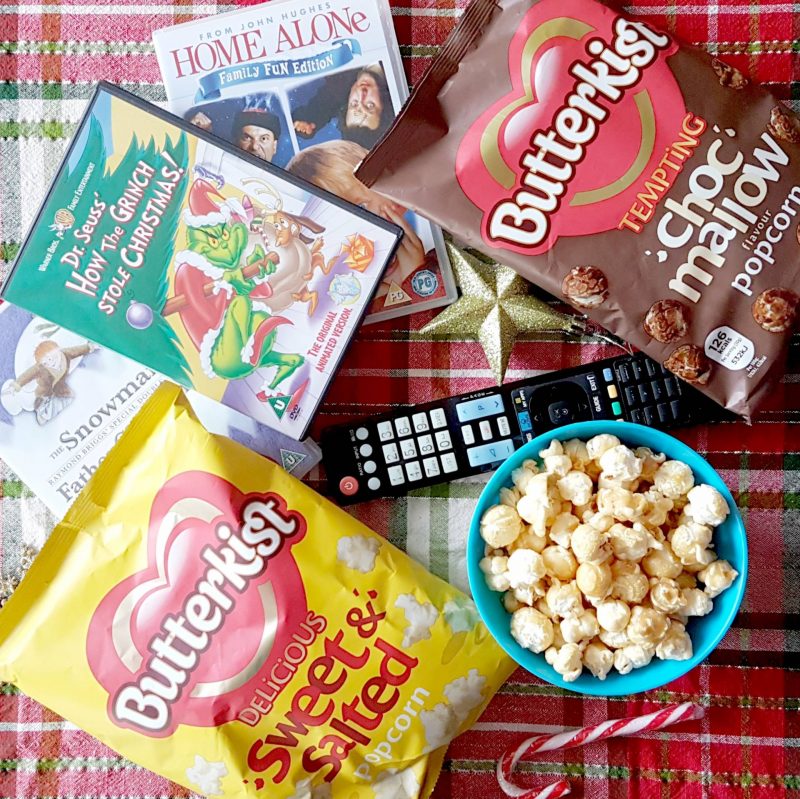 There are a few things that we always do to ensure our nights in are perfect –
A good movie
A big night in is nothing without the right movie to watch. There's no other option at the minute, it has to be a Christmas movie. The little man is at the age where he appreciates the classic family films from my childhood. Elf, The Grinch and Home Alone have all been huge hits this year. They're all timeless classics which we can watch over and over without getting tired.
Snacks
The right choice of snacks is just as important as the film! We usually opt for sweeter treats, large bowls spilling over with popcorn, indulgent hot chocolate piled high with cream and marshmallows and our favourite chocolates. Hubby and the little man usually go for toffee flavour which means I can keep the sweet and salted popcorn all to myself.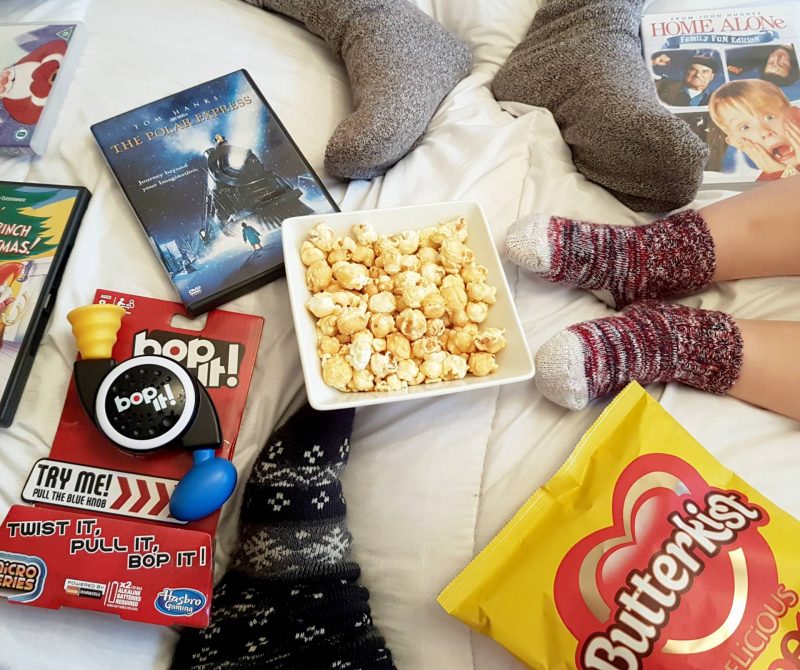 Comfortable and cosy clothes
Am I the only one who gets changed into their pyjamas as soon as they get home? I can't even call them loungewear as they're usually emblazoned with some kind of sleep related phrase!
Comfy clothes for a big night in are essential, preferably something with an expandable waist band so we can fit in all our tasty snacks.
Comfortable seating
When we're having a family night, we tend to make a cosy den on the floor. We drag out the beanbag, bring a quilt down from upstairs and make a little family camp on the floor. It means we can cuddle up and be right in front of the film action.
Good lighting
The twinkling of the fairy lights on the Christmas tree set the perfect scene for a big night in at the moment. At any other time of the year we usually go all out, and turn off all the lights.
Turn off technology
I'm the first to admit I'm constantly checking my phone or fiddling with my laptop or iPad. When we have a family movie night we make sure our photos and other gadgets are out of reach and we concentrate on the film we're watching and spending time together as a family.
The most important part of a big night in for us, is the chance to spend uninterrupted time together … with a good film and some tasty food!
What's your favourite way to enjoy a family night in?
Collaborative post