When the time comes to sell your family home, one of your biggest concerns will be how much it's worth. This is particularly true in the current property market, as experts have predicted slow price growth in 2018. Although there are loads of ways to increase the value of your home, some of them can be expensive and time consuming – not ideal when you've got a family!
To help boost your home's value and help you secure the full asking price, here are some easy and cost-effective ways to increase the value of your property
Create a Lifestyle
When you're selling your home, it's about much more than the space on offer. To get the best price, you need to show a potential buyer how they could live in your property, which means creating a desirable lifestyle. Your home should look lived-in but stylish. To do this, clear away any clutter and personal items, dress your sofa, dining table and bed, and consider rearranging the layout.
Update the Kitchen
A new kitchen can cost a small fortune, but there are little tricks you can use to improve it on the cheap and boost your home's value. This could include replacing handles, updating the lighting, adding a feature rug, clearing worksurfaces of clutter, or using tile stickers to improve an old splash back.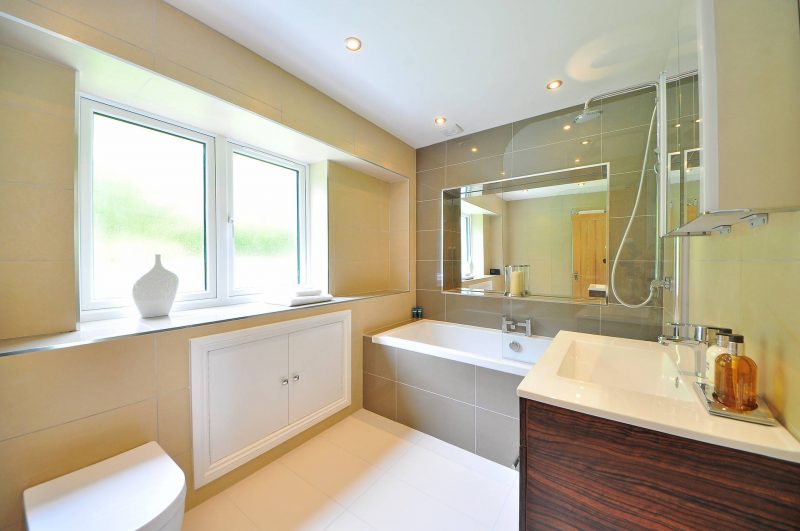 Refresh the Bathroom
After the kitchen, the bathroom is one of the most important rooms to buyers. A tired bathroom can reduce sale price but there are small improvements you can make without investing a lot of time or money. Consider resealing the bath and grouting tiles, adding colour with towels and accessories, installing a cabinet to hide away toiletries, or improving the lighting.
Kerb Appeal
For anyone viewing your property, their first impression will be formed as soon as they drive down your street and see the outside of your home. While there is little you can do about the street, there are things you can do to boost kerb appeal. Clean windows, make sure pathways are well lit and free of leaves or rubbish, and help viewers to find your house by clearly displaying your home's name or number. It's also a good idea to spruce up your garden and show just how it can work for a family.
Try some of these quick and cheap ways to increase the value of your home. To save more money, you could consider listing your home with an online agent like Hatched, who offer much lower fees than high street agents – you're welcome!
Collaborative Post