When you're updating or buying a new bathroom, you'll want it to look perfect and completely meet your needs. Once you've settled on the perfect flooring and bathroom suite, all that's left are the tiles.
There are hundreds of styles and colours available and choosing the right ones can be a daunting and time consuming task.
What will be the wow factor feature?
Every bathroom should have something that makes you think 'wow' when you see it. It could be a stark white bathroom with bright., bold Moroccan style tiles or perhaps a beautiful free-standing roll top bath? If you decide what the focal point of your bathroom is from the start, then the rest of the bathroom should be easier to put together. If you need some help with the style and layout of your bathroom you can get a professional opinion on the layout of your wetrooms from Harrogate Bathrooms Showroom.
Tile Size Vs Room Size
Generally speaking, if your room size is small (like ours), you may want to choose smaller tiles on the walls. Larger tiles will make the room seem smaller and more enclosed. Try and choose tiles that will complement the size of your room.
Consider the tile finish
Whilst textured tiles can look amazing, the might not be the easiest to clean. Water settles more on tiles with dips and crevices and dirty can gather more easily. Smooth, flat tiles will be easier to clean so make sure you consider this when choosing your perfect tiles.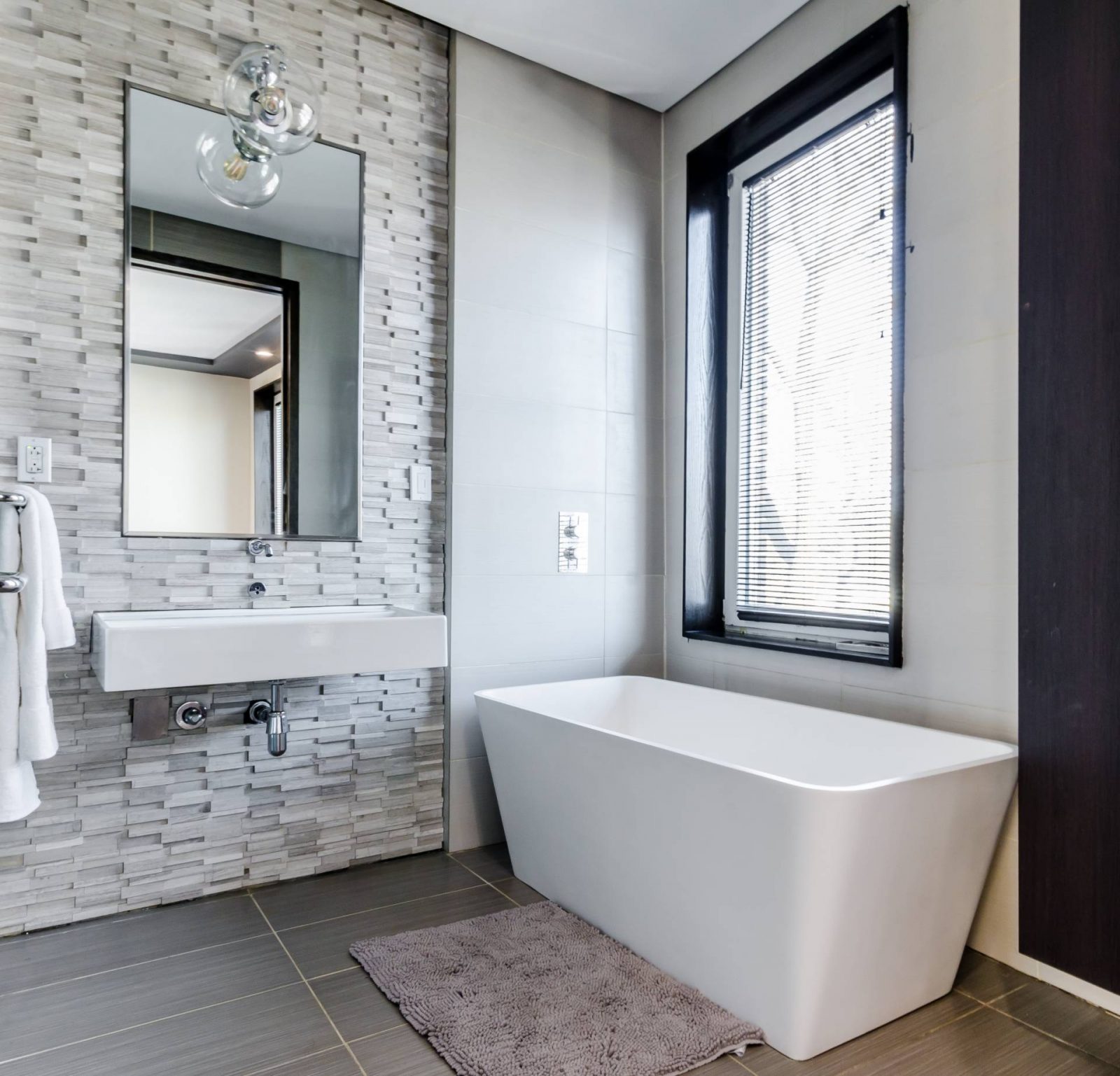 Don't stick to the norm
Even if you decide on simple, neutral tiles for your bathroom, they don't need to look boring. You can create your own designs using spacer tiles, changing the layout or even creating your own mosaic.
The floor is important
When you've chosen the perfect feature tiles for your bathroom, next step will probably be the flooring. Try not to choose something that's to bright or clashes with the rest of the room. If you've gone for bright and bold on the walls, thing about more neutral colours on the floor and likewise, if you've done for plain, simple shades on the walls, why not consider a patterned floor. You could even opt for real wood effect or a geoprint Scandi finish.
Collaborative Post