Collaborative Post
If you're renting your flat from someone and you're planning on moving out soon, there are a lot of things to consider to make your move go as smoothly as possible. From packing to hiring a van or truck, you've probably already got your hands full with moving prep.
One thing you don't want to forget about is your tenancy deposit. Once you move out, you're entitled to a return of your tenancy deposit, as long as the conditions of your lease have been met.
While you might not be able to move out just yet given the lockdown order being placed in the UK due to the coronavirus, there's nothing stopping you from pre-planning. Here is a guide to ensure that you receive your tenancy deposit back in full when you are finally able to move out.
Make Sure Your Rent is Paid in Full
If you have any outstanding rent owed at the time of your move, your landlord can deduct that amount from your tenancy deposit. To ensure you get your full deposit back, make sure your rent is all paid up before you leave.
Leave the Property in Good Condition
When you first moved in, it's more than likely that your landlord conducted a property inspection and put together a move-in and move-out checklist. You should be leaving the property in the same condition (or better) as when you moved in, as per that checklist.
First things first though: make sure you deep clean the entire property. Your landlord cleaned the place for you before you moved in, so you now need to clean it for them before you leave. You can tackle this job yourself or if you want to ensure it's done thoroughly, you can wait for the lockdown measures to be lifted so that you can hire a professional cleaning company to do it for you.
Once everything is clean, do a walk-through and inspect for damages that you may have caused. Fix holes and dings in the wall, remove scuff marks and do your best to buff out scratches from the floors, and replace anything that you may have broken. Or, hire a professional to get it fixed for you. Anything that isn't as it was when you moved in could cost you in the form of a tenancy deposit deduction.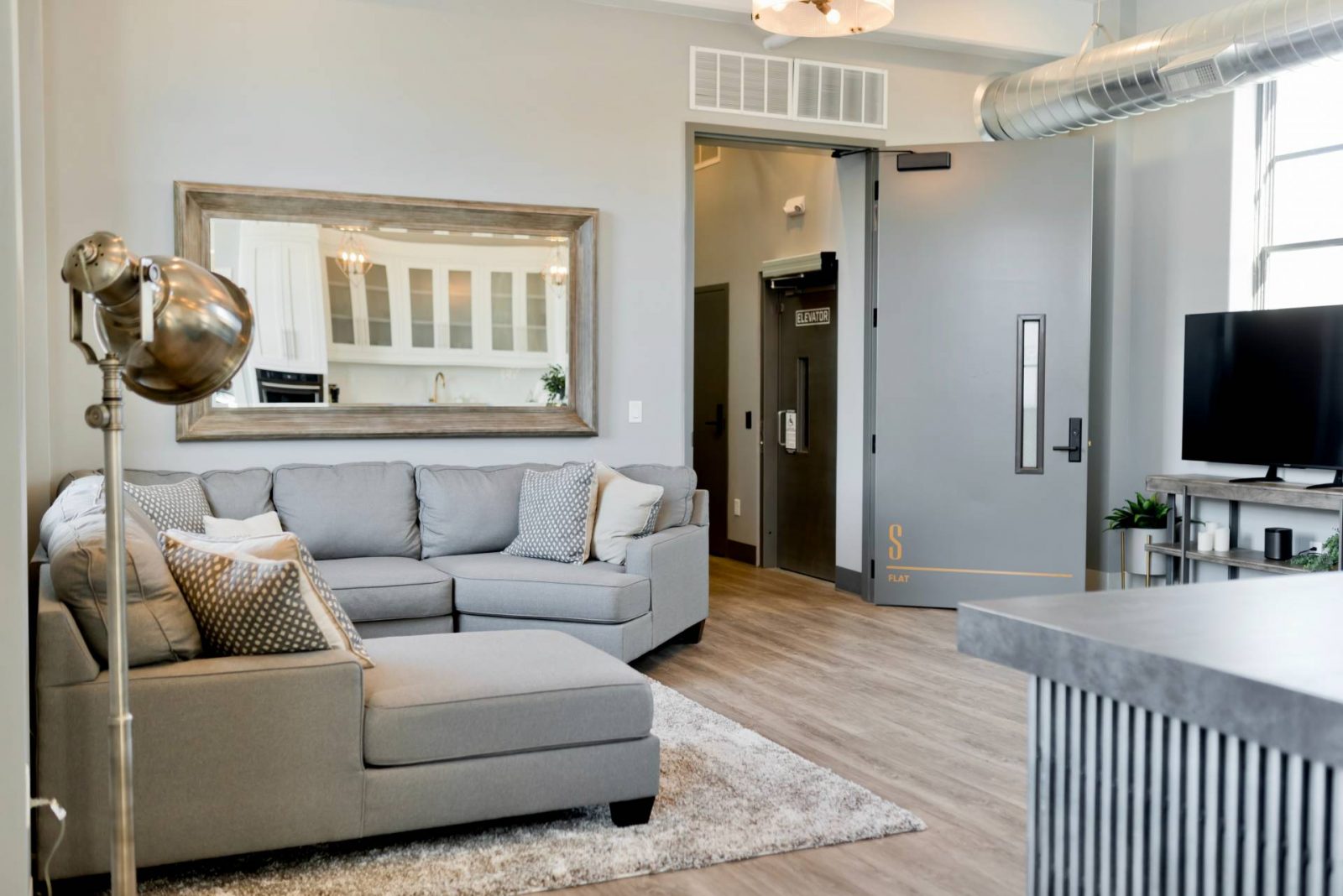 Attend Your Move-Out Inspection
Your landlord may want to have a move-out inspection with you present so you both can sign off on the move-out checklist afterward. Don't skip this inspection, if possible. You and your landlord can walk through the property together so you can make sure everything is in good order.
However, the landlord doesn't have to carry out a move-out inspection. Whether this is down to personal opinion, where they live, or simply down to the coronavirus situation, there are other options available. Instead, you can take pictures of everything on your move-out checklist and send it to them so you have evidence of how you left the property, in case there's a disagreement between your landlord and yourself.
Be Aware of What They Can Deduct
Your landlord is allowed to deduct funds from your tenancy deposit if you owe rent, if the property is damaged in any way, or if you've broken any items from the inventory, like dishware, for example.
However, your landlord is not allowed to deduct anything from your deposit for the following reasons:
l Fixing damage caused by a repair they didn't make and that you told them about previously (for example, if you told them about a water leak and they didn't act and there is now water damage on the walls or floor).
l Re-decorating an entire room for only a few small markings that appeared while you lived at the property.
l Replacing a worn-out carpet with a brand new one if it's worn from regular wear and tear.
l Replacing appliances with brand new ones for any reasonable wear and tear.
If your landlord does deduct anything from your deposit, always ask what it was for and get it in writing if possible. That way, if you disagree, you can request a quote for the work being done, or take further action against them by making an ADR (alternative dispute resolution) claim through your tenancy deposit scheme.
Knowing all this in advance will allow you to prepare your property during the lockdown and be ready for when the measures are lifted to move out and receive your tenancy deposit back.