Buying a house can be a daunting and stressful time. Hubby and I found it quite overwhelming and very time consuming. We spent months looking for our house and to be honest, the houses all started to roll into one.
I think the process of buying our first home was probably one of the most annoying and frustrating things we've ever done. We made offers on quite a few properties and each time, they fell through for one reason or another. We'd thought, because we were first time buyers, with a mortgage offer in place, we'd have no problem choosing and purchasing our first home.
I couldn't have been more wrong!
Cash buyers, serious survey problems and nightmare sellers. I think we had pretty much every issue we could have. That, combined with the fact our Wedding was also quickly approaching, made me almost want to go back to renting.
When we were looking to buy our home, I wish we'd been give more advice and knew more about the process and the things we should be asking at each viewing. Luckily, if you're in the market to buy now, Newcastle Building Society have created a very handy and straight forward house viewing check list to help make the process smoother.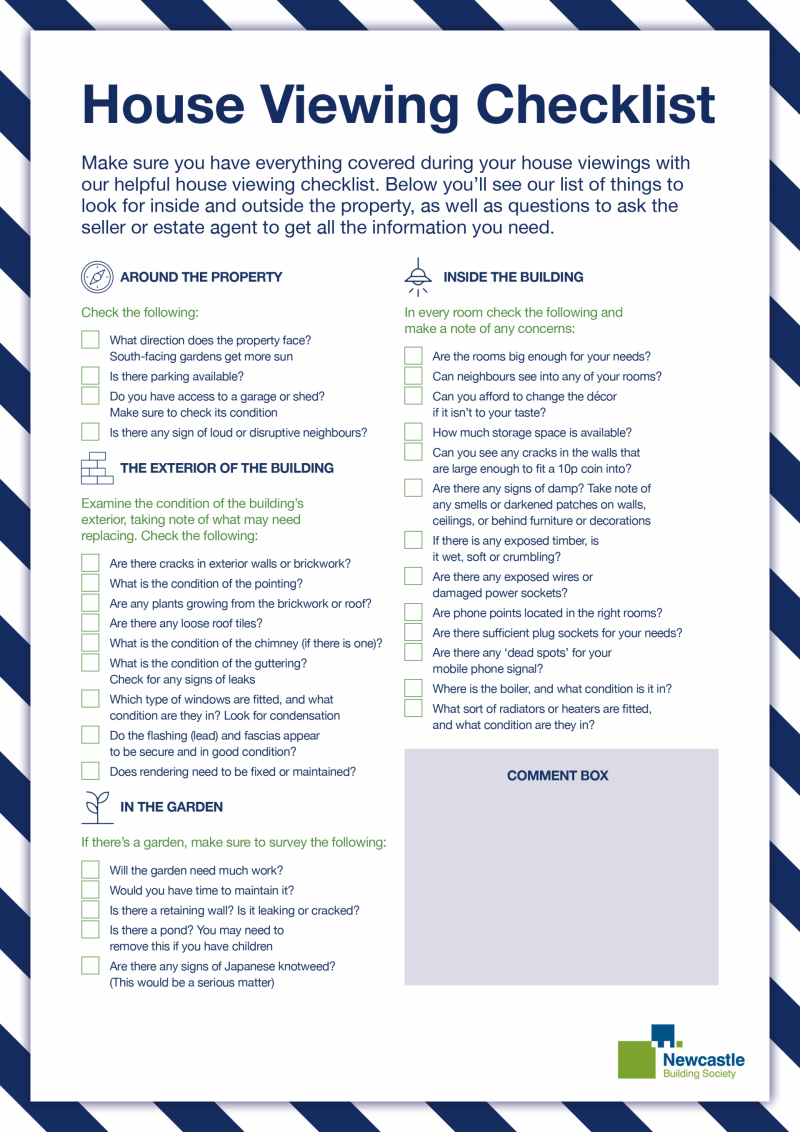 The checklist is a great idea if you're looking to buy a home. It's especially helpful if you're a first time buyer and don't really know what questions to ask. If we'd found something like this when we were looking, it would have likely reduced a lot of stress!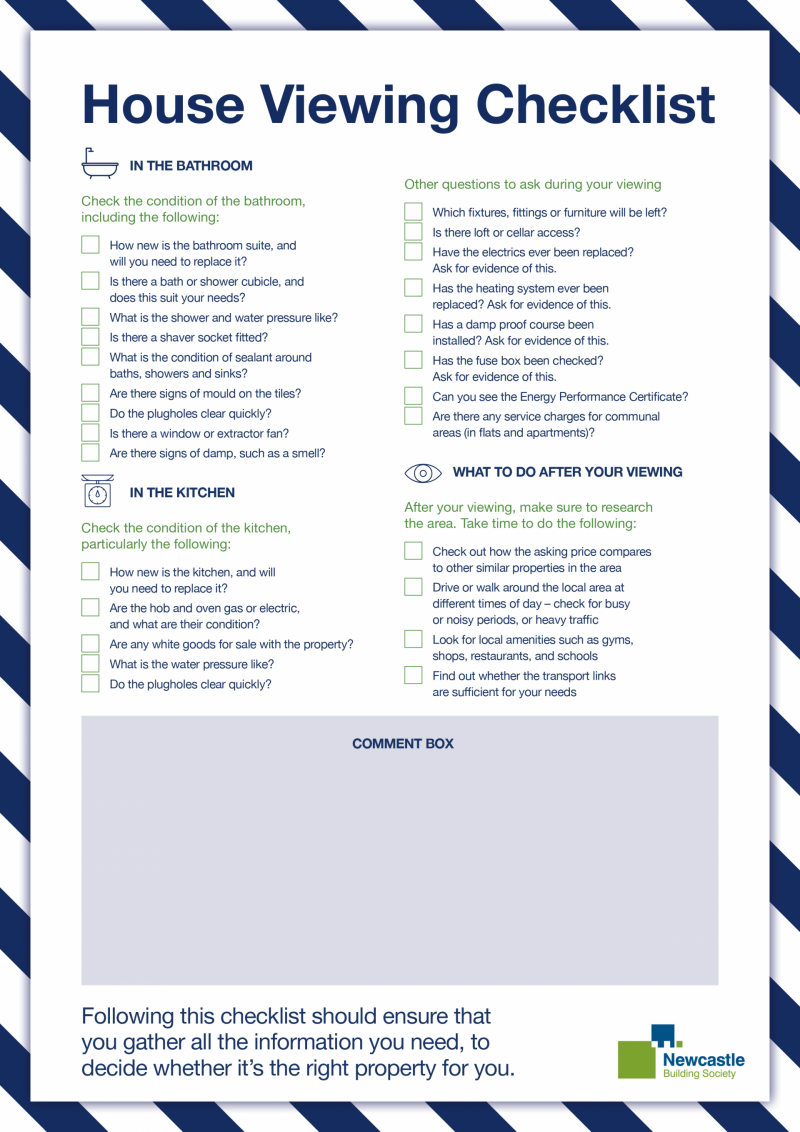 It covers everything you need to know from the start to the end of the viewing, so you can follow it in order as you look around the property. They're also included a list of key questions to ask the home owner or estate agent during your viewing, all of which can be easily printed off before your viewing. I'm a sucker for a good list, especially one with boxes to tick!
Collaborative Post