Wow, can you believe there's less than a month until the man in red visits?
If you haven't been harassed enough by small people with the Smyths or Argos catalogue and are still looking for some gift ideas, check out some of the products below.
This gorgeous dinosaur hooded towel makes a great gift for any little dinosaur fan. It has a super cool 3D head, tail and soft red spikes and is suitable for kids up to the age of 5.
The little man loves running round after bathtime, roaring!
If you're buying for a child (or adult) who is interested in space, the iSpace Telescope from M and M Direct is a great bargain buy. It comes with an alumininum tripod and has a focal length of 400mm and the finderscope is 5×18.
It's a sturdy and robust telescope and a complete bargain at less than £20. If the telescope isn't your thing, M and M Direct have a huge range of discounted Christmas gifts on their website.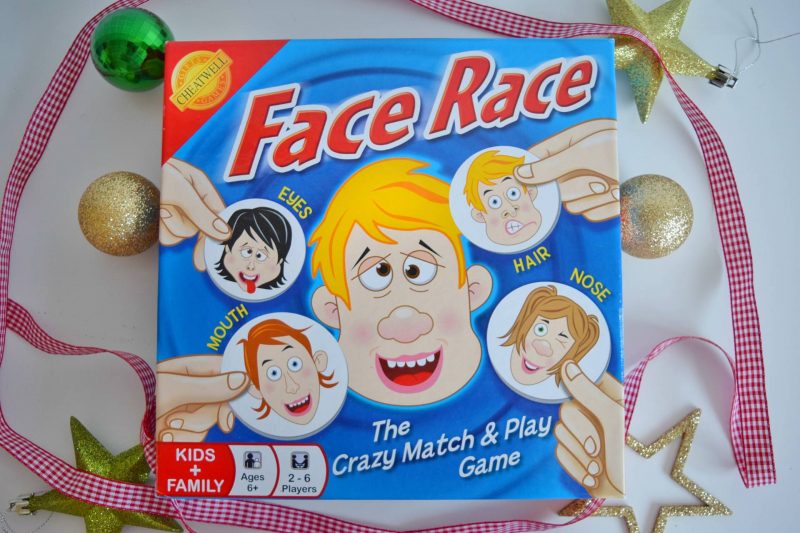 If you're buying for a child that loves playing games, then the Face Race game is a great idea. It's an easy to play observation game which is suitable for the whole family. The aim of the game is to use your cards to match the facial features of the character on the board and the first person to get rid of all their cards wins. I can see this being lots of fun on Christmas afternoon.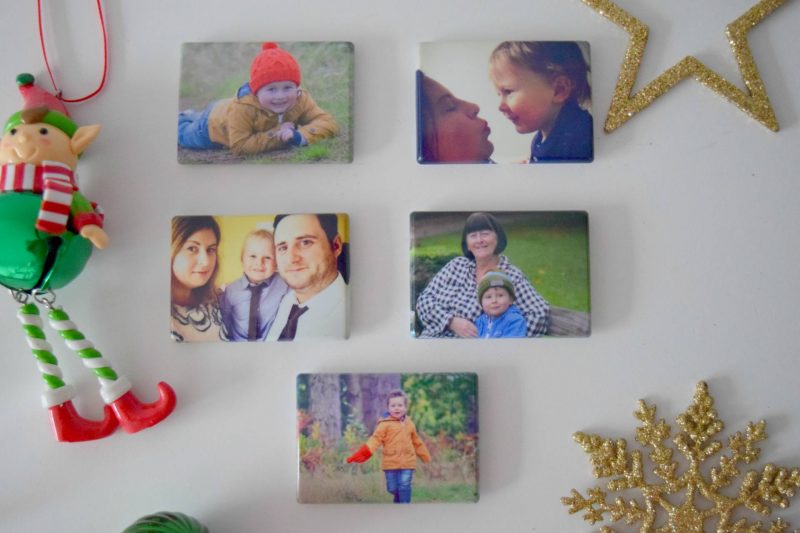 How about something a little different?
These gorgeous photo fridge magnets from Bags of Love are such good quality. You can buy them in packs of 5, 10 or 20, in two different shapes. You can personalise them with your own photographs and the look so good. We have a million pieces of 'art' on the fridge and never seem to have enough magnets to cope with them all as I'm sure do most homes with little people. A set of family pictures would make a lovely gift for a child or for the whole family.
A great one for little car lovers. The My First Scalextric set is a wonderful introduction to the world of car racing. It's a great starter set that parents will enjoy as much as their small people.
It's a set that can be added too, so something that your child can play with for years.
The VTech Innotab Max is a 7 inch tablet which has a range of features. It has a camera, media player, internet browser, you can read e-books, play games and even connect to wi-fi. As with all of VTech's products, it's aimed at children and is much safer than allowing them to use a normal tablet or iPad.
I love personalised gifts and The Golden Ticket is a brand new book from Wonderbly. Based on Roald Dahl's Willy Wonka and the Chocolate Factor, if gives each child a unique adventure in the factory. Everything throughout the story is unique to the child's name and at the end they will even find a one-of-a-kind Wonka bar inspired by their name.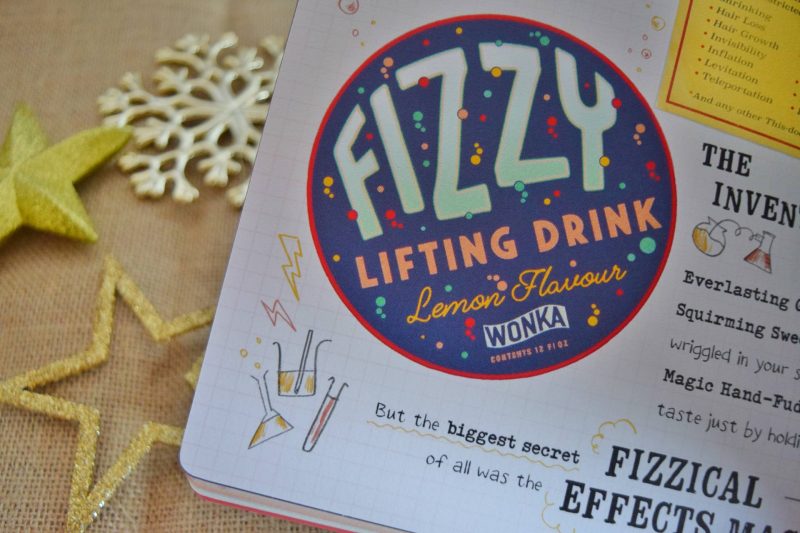 The books from Wonderbly are such a nice gift. They're amazing quality and both the words and illustrations are beautiful.
The Mickey Speed Race Training tracks is a great gift idea for any children that love cars. You can race two cars down the super speedy tracks, avoiding obstacles as you go.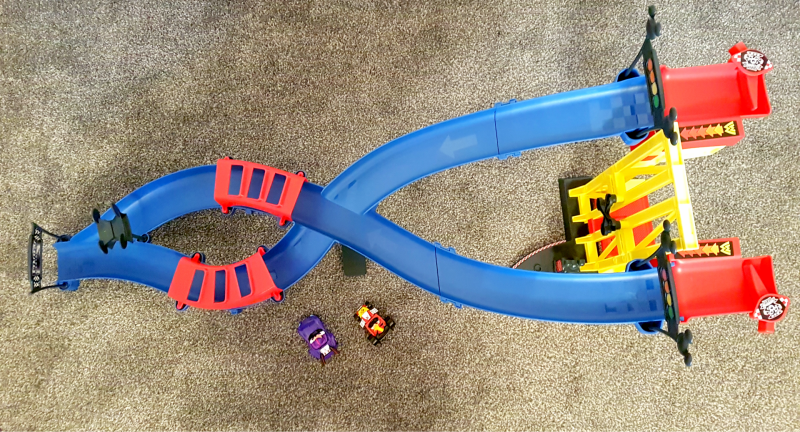 It's an impressive sized track and whilst the parent of the child may not be too impressed with the amount of space it takes up, the child will absolutely love it.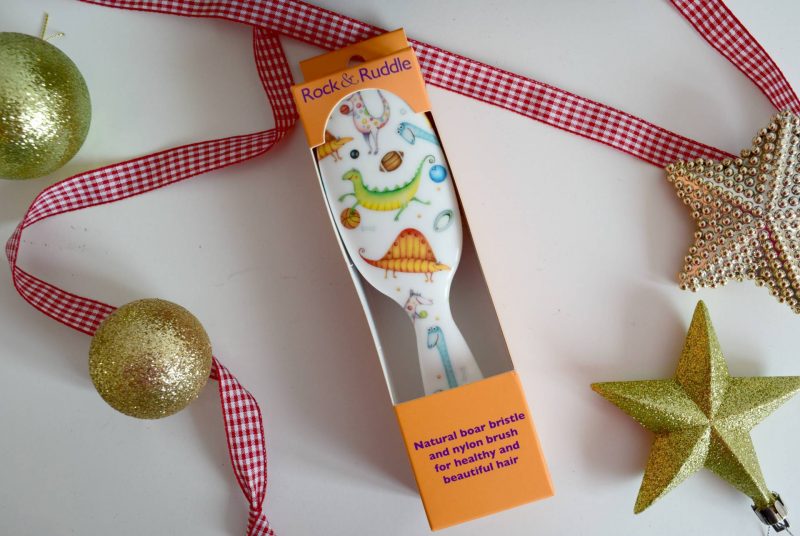 What about something a little different?
Rock & Ruddle sell beautiful children's hairbrushes made with natural bristles. They make an unique stocking fillers and can even be personalised with the child's name. The brushes start at £20 and come in a range of different styles including trucks, ponies and dinosaurs. They're available with two types of bristle, soft and gentle for babies and natural bristles for toddlers and older children.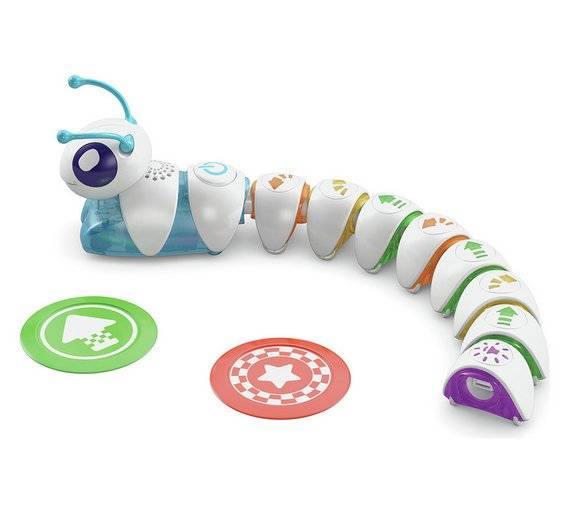 The Code-a-Pillar from Fisher Price is a lovely gift for younger children. It has changeable coloured segments are connected together to make Code-a-Pillar move. It's a great way to help develop skills like problem solving, planning, sequencing and critical thinking.
Who would say no to a selection of sweets?
The Sweet Champions selection contains a fab range of confectionery including some old favourites like the Dib Dab. You can pick up the box from major supermarkets and other independent stores. Kids may need to keep them hidden away from parents!
If you're buying for crafty kids, the Crayola Pipsqueaks marker and paper set is a great purse friendly gift. It includes 25 washable markers and 40 sheets of good quality paper. It's perfect for popping in your bag to take keep children entertained at a restaurant or while travelling.
Julia Donaldson is one of my favourite children's writers. She has a wonderful range of books which children of all ages will love. What the Ladybird Heard Next is a lovely book with sparkly illustrations throughout. Crafty robbers Hefty Hugh and Lanky Len are free from jail and back to the farm with another cunning plan. The Highway Rat is about a rat who gallops along the highway on his horse stealing food from other animals. I love the gorgeous illustrations in this one by Axel Scheffler. Tiddler is a tale about a story telling fish, he's a little like the boy who cried wolf but he's a fish! Last but not least, what about The Detective Dog. Nell the dog has an amazing sense of smell. Whether it's finding a lost shoe or discovering who did a poo on the new gravel path, her ever-sniffing nose is always hard at work. Sometimes, she's also Detective Dog!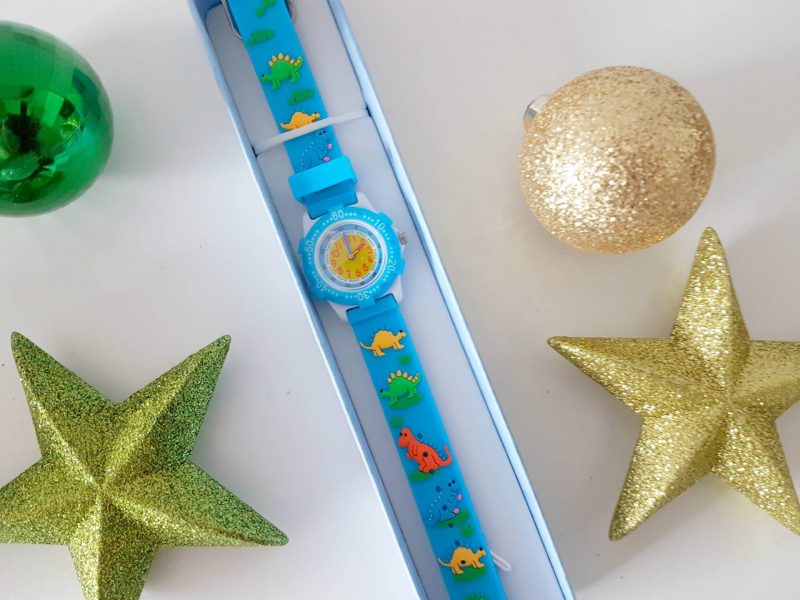 I always think a watch makes a great gift idea. I think something cheaper like this £7.99 dinosaur watch is perfect for younger children.
What a about giving a puzzle or jigsaw as a gift this year?
The Teletubbies puzzle set from M & S includes four different puzzles which are perfect for younger children. The pieces are easy to put together and are chunky enough for smaller hands.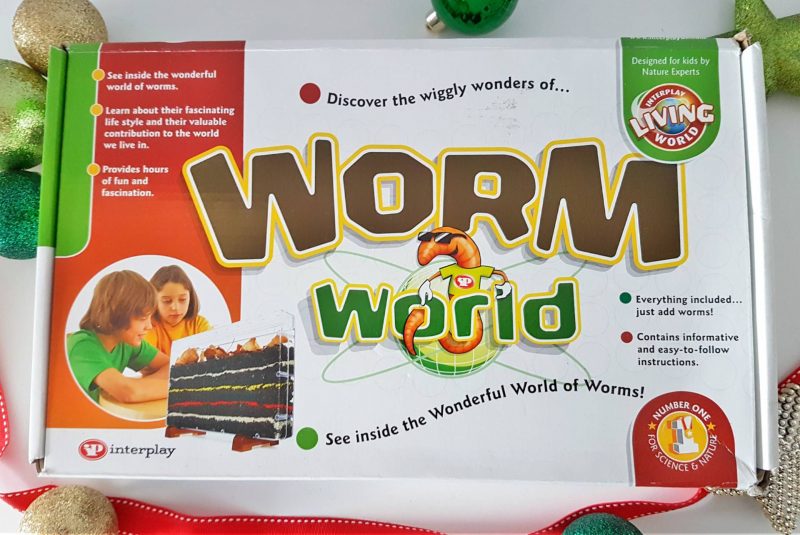 Buying for a child who loves creepy crawlies? Worm World from Interplay is lots of fun. It's a great way for children to learn about the life of worms and see how they tunnel through the colour layers of sand and soil.
Have you bought any amazing gifts this year?
Contains PR Samples and Aff. links