This week the lovely Helena from BabyFoote is trusting me with her lovely linky, #daysoutwithatoddler. She's sunning it up in beautiful Thailand and I'm here, trying not to break anything.
I'm sure you've all had lots of fun of the half term and have lots of fun days out to share. The more pumpkin and Autumn photographs the better!
I've shared a post for one of our trips earlier this year. We had a bit of a road trip down South and called at some lovely places, one of them being the beautiful Walsall Arboretum. It's well worth a visit if you're in the area and a must for families that love big open spaces.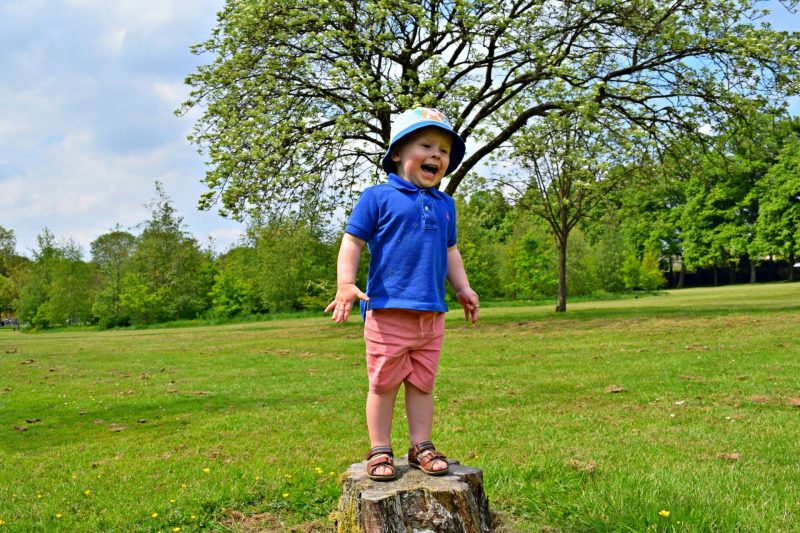 Add the link of your post on your days out with a toddler below and tweet me @Catherine212 a link to it using the hashtag #DaysOutWithAToddler. I'll retweet them and share your posts across my other social media accounts.
Up to two posts per blog, please.
Comments please. Please try and comment on at least other two blog posts when you link up.
Have a read of some of the other posts too – you might find inspiration for your next day out. Leave them a comment and use the hashtag #daysoutwithatoddler so they know where you've visited from.
Feel free to tag a photo from your day out on Instagram and use the hashtag #daysoutwithatoddler and tag me (@Catherine212) – I'll comment on them all, and I'm sure Helena will have a read too when she's back from her holiday.
The link will be open from the 5th until the 19th – I'd love you to take part …. please don't leave me hanging folks!
Feel free to add the badge below to the bottom of your post and then link up below.
<div align="center"><a href="http://babyfoote.com" rel="nofollow" title="Babyfoote" target="_blank"><img src=" https://rockandrollpussycat.co.uk/wp-content/uploads/2016/11/fff57941-1bcc-40a5-a0f3-0260d49555fc_zpsxo3fwbh3-17.jpg" alt="Babyfoote" style="border:none;" /></a></div>