Hubby and I had visited Lightwater Valley pre little man but we couldn't really remember too much about it. Last week we decided on an impromptu visit and a day out in the sunshine.
Located just outside Ripon, Lightwater Valley is around an hour and 20 minutes from our home in Durham. It's a theme park suitable for families and offers a range of rides suitable for any adrenaline level!
The park is well sign posted once you're in the general area and there's plenty of parking available with car park marshals on hand to direct your vehicle. The park wasn't as busy as I'd expect, despite the fact we were visiting right in the middle of the school holidays.
A standard ticket for guests measuring over 1 metre and allows entry onto all rides costs £19.60 if you book online in advance. Under 1 metre tickets cost £5 and under 2's are free which was a very pleasant surprise when we were queuing at the entrance desks. Lightwater Valley also offer a range of discounts for senior citizens, carers and emergency services staff, had I remembered to take my ID badge!
The entrance to the park is home to a Jurassic themed crazy golf. You can access the crazy golf without paying to enter the park and if you're visiting the park you get a discounted rate if you decide to visit. The little man was too young to play but he looked shouting and pointing at the interactive dinosaurs.
There's a good range of rides in the park, ranging from relaxing family friendly swan pedal boats on the lake to the adrenaline inducing 'Ultimate'.
We didn't go on any of the larger rides during out visit, we opted to go on the more family friendly ones or one of us taking the little man on age appropriate rides whilst the other took photo's.
The little man almost couldn't handle the excitement when he realised he'd be riding in a tractor at Eagle Creek farm, so much so, we rode if 3 times during out visit.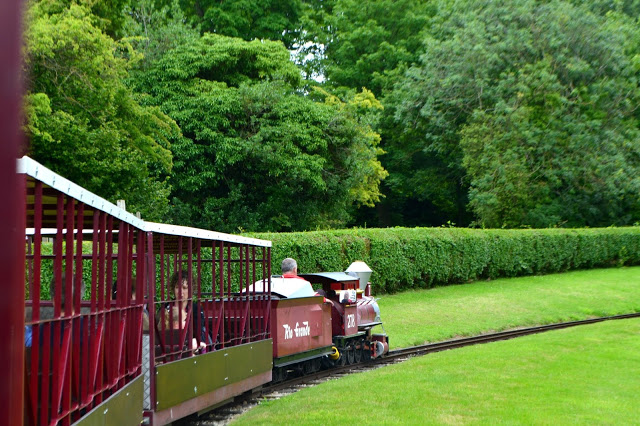 We loved the Lightwater Express train which runs round the majority of the park, stopping at certain stations to allow you to disembark or join the train. It's perfect for tired legs and you can even transport push chairs in a special carriage.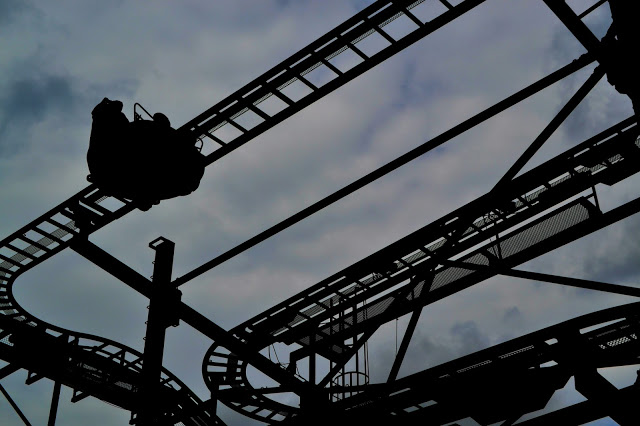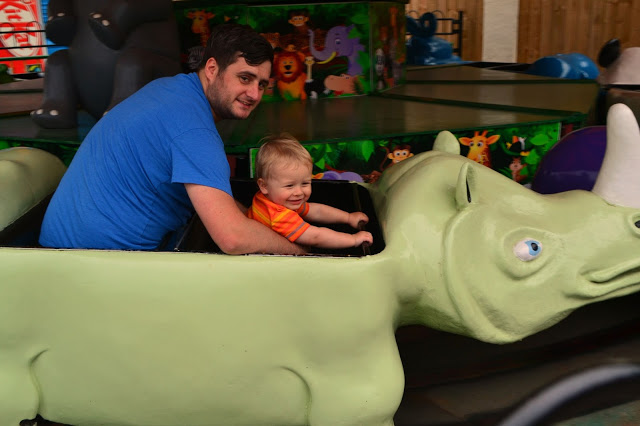 Near the entrance to the park there's a great falconry area. It's home to a good range of birds of prey, snakes, lizards and even some rabbits. We all enjoyed wandering through it and found it a very calm and relaxing location compared to the hustle and bustle of the park itself.
I would return to the park, but maybe in a year or two when the little man is a little older so he has the option of going on some of the bigger rides. I would also recommend taking a picnic with you as although the prices weren't too inflated we struggled to find healthy choices for the little man.
What we liked
The good range of rides for children the little man's age
Lack of queues
Plenty of clean toilets with baby change facilities dotted around the park
Lightwater Valley falconary centre
There's plenty of grass and seating if you've taken a picnic
The reasonable prices
What we didn't like
The food options were limited. I would have liked to see some healthier options available
A minimum spend of £5 is required on all card machines/shops and food outlets around the park
We found quite a lot of the staff we spoke to quite unhelpful and not particularly polite
The little mans favourite rides –
Eagles Creek farm tractors
Lightwater Express train