If you've been to any local parks, beaches or popular landmarks over the Summer you may have found some pretty painted rocks hiding. I'm sure you're wondering what #TynesideRocks is all about.
Why do I keep seeing painted rocks round the North East?
The pretty painted rocks are being hidden in an attempt to show we can find happiness and excitement in simple things. It's also a fantastic way to spend time together as a family without spending a fortune.
You can decorate your own rocks and then hide them in various places around the North East. Hopefully, you'll find a selection too and then you can take a photo with them and choose whether to keep them or re hide them somewhere else. No knowing what rock you will find next or who has painted it, adds to the excitement.
#TynesideRocks
The idea started in America but a lady in the North East has recently started a Facebook page called Tyneside Rocks which has amassed over 20,000 members in a very short space of time.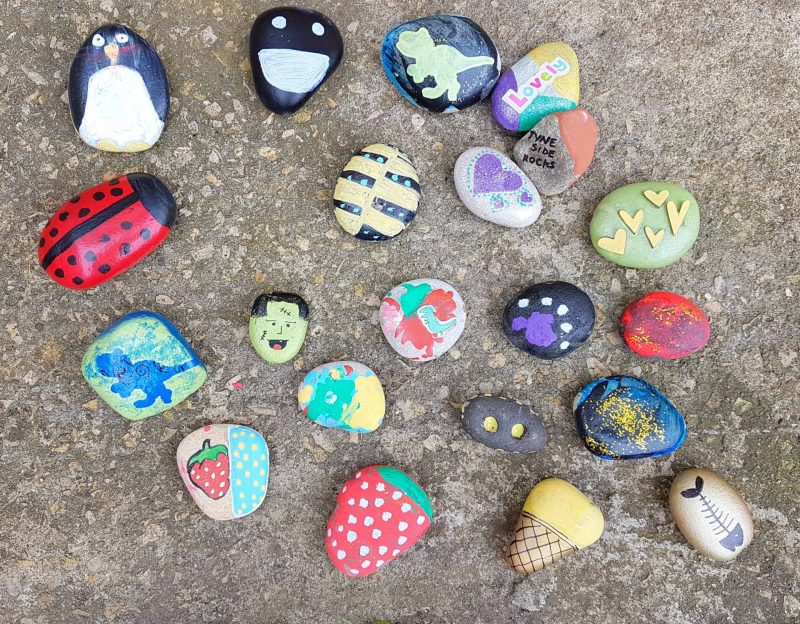 Can I join in?
Yes! Anyone can join in. All you need is some paint, some inspiration and a willingness to get outside and hide and hunt.
What can I paint on my rock?
Anything you like! I would recommend trying to keep it child friendly though as it's a very child friendly activity and no one wants to find rude words or pictures. Inspirational quotes, cartoon characters and pretty patterns seem to be popular in the Facebook group. Most of the rocks we've seen also have the name of the Facebook group so others can link up and see other peoples creations. I've also been adding my Instagram name to some of our rocks so others can check out our page and see some of the rocks we've painted and found.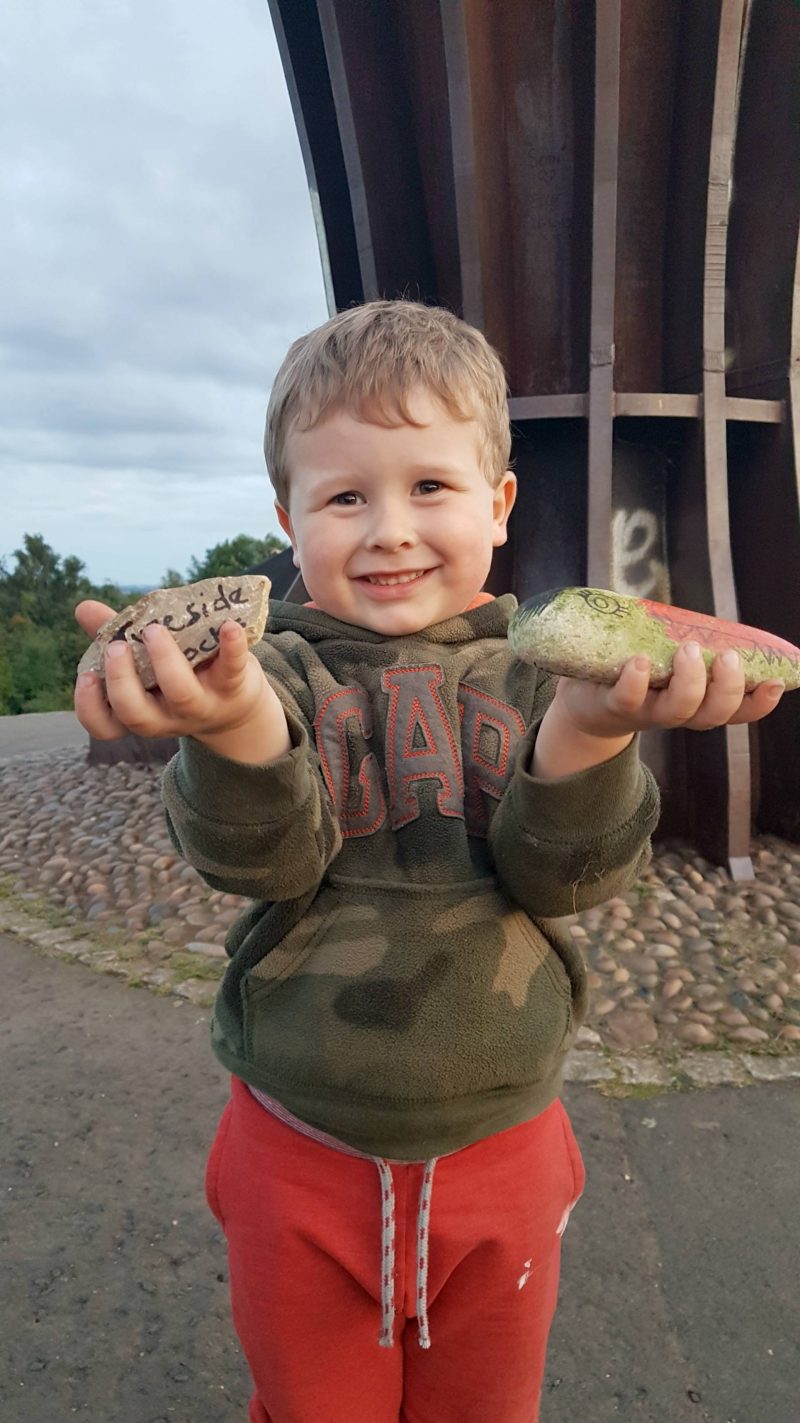 What I like about rock painting and hunting
Painting the rocks gives us an excuse to get creative and use up some of our craft supplies.
I love the fact it gets us out and about and for the little man, finding hiding places for our painted rocks is just as much fun as finding new rocks.
I love that it's a step away from technology. You don't need to follow a map on your phone or track a cartoon characters round your local park.
While you're hunting and hiding rocks you'll likely see lots of things to learn and talk about including wildlife and plants.
It has a lovely community feel to it. We've chatted with numerous other parents while out with our rocks and everyone seems to think it's a great idea.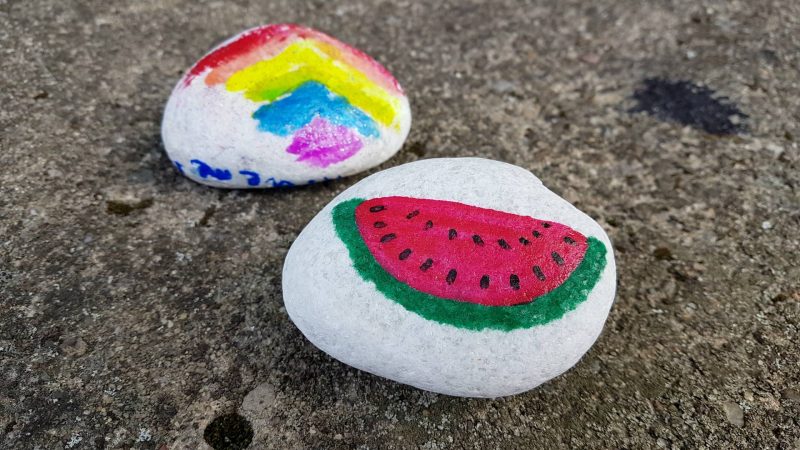 Tips for creating great rocks
After playing around with a few different things while creating our rocks, I thought I'd share our tips for creating the best painted rocks.
* We've collected our rocks from the beach at Roker. However, if you're not close to the beach various garden centres and DIY stores sell bags of stones.
* You don't need to spend a fortune on fancy paints. Use up old nail varnishes or head to B & M to pick up some budget paint sets.
* Struggling for ideas to paint on your rocks? Check out Pinterest. This board is filled with great ideas.
* For anything with detail use a Sharpie. They're instantly waterproof and don't bleed on the rock.
* Wilko's clear quick dry varnish is great and only costs £3.50. Once you paint is dry to the touch, paint a thin layer of varnish over the top and leave to dry.
* Alternatively, Rust-Oleum spray varnish works a treat too, however us much pricier. I'd recommend using the spray varnish over any art work that isn't painted in Acrylic paint. We've found it protects chalk pens and children's washable paint well without making it smear or run.
If you're like to join in with this lovely idea, head over to the Tyneside Rocks Facebook page where you can get some inspiration for your rock designs and see where others have hidden theirs. You can also use the hashtag #TynesideRocks on Instagram and Twitter.