I love Newcastle, it's a great city to visit, with fantastic shopping opportunities, tasty restaurants, lots of lively bars, and a great range of hotels! but sometimes it's nice to get out of the city and head for something a little calmer and a little greener.
One of our favourite places to visit is Saltwell Park, we discovered it around 2 years ago and it's become our fail safe place to go. Whether we want to go for a walk, a cup of coffee, visit the animals or walk round the lake, we always enjoy it. It's a bit of a hidden gem though, many of my friends, even though they're local, haven't heard of the place.
Saltwell Park is a ten minute drive from our home, set in a leafy part of Gateshead. It's tucked away from the main road, and despite the fact it's massive, it hides quite easily! It has plenty of free parking both around the park on the road, and in a car park joined to the park
As well as the rather grand Saltwell Towers, the park is home to a small animal corner, a beautiful lake where you can hire boats during the summer and even a small train that runs round parts of the park.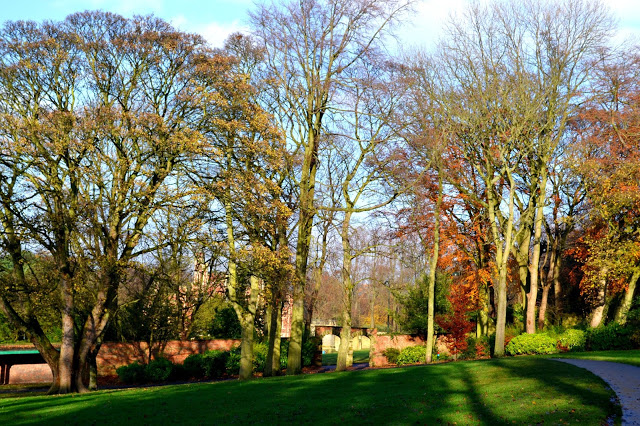 We love to go for walks round the beautiful grounds, calling into the cafe inside Saltwell Towers for a hot cuppa or picnicking on the grass in the warmer weather.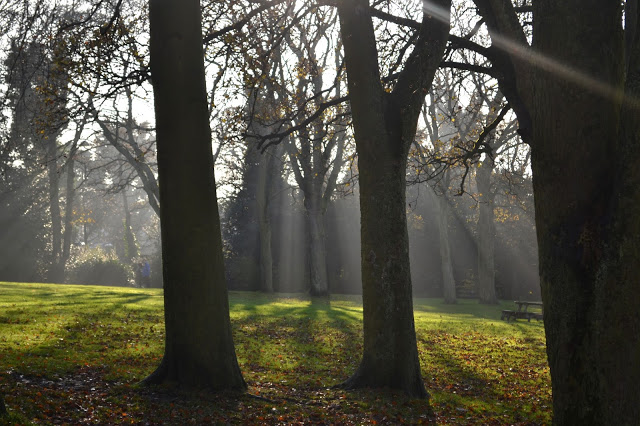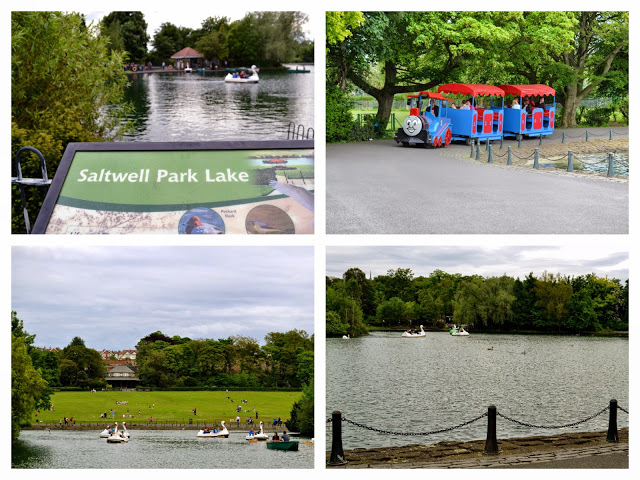 The little man loves playing in the play park, the sandpit is his favourite bit, we usually bring half of it home in his shoes!
I love that Saltwell Park has a lovely range of play equipment for kids of all ages. It's split into sections for different ages and there's even an outdoor gym area, suitable for older kids and adults.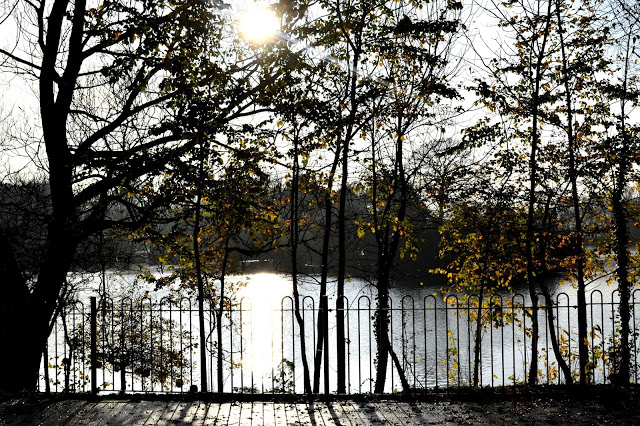 There's always plenty of places for food and drink at Saltwell Park. If you don't fancy eating inside Saltwell Towers, there are always fast food vans selling coffee, hot food and ice creams where you can pick something quick up.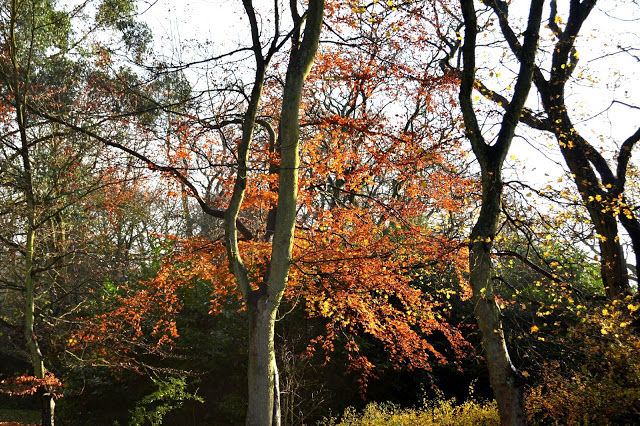 Saltwell Park is perfect for treasure hunting and squirrel watching. We love collecting leaves to take home to craft with and the little man loves chasing and shouting at the squirrels and birds.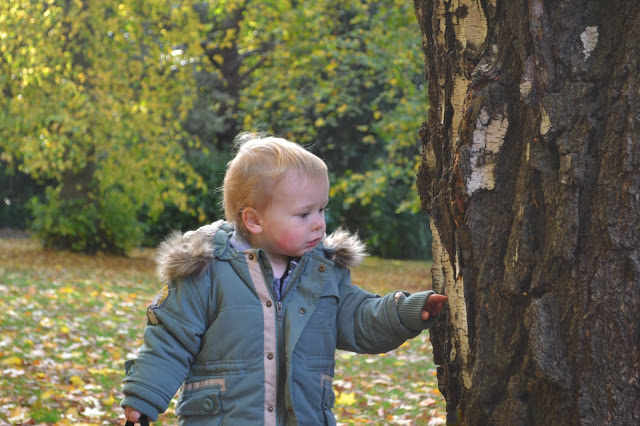 Not only is Saltwell Park a beautiful place to spend time, Autumn and Winter mean some fantastic events take place. November brings a huge firework display and December brings the Enchanted Parks and the winter festival where the park becomes a winter wonderland.
Saltwell Park is definitely out favourite outdoor area in the North East. There's plenty to do, you can have a completely free day out it if you wish and the park is very beautiful and clean. It's definitely worth a visit,