Today we took a little trip to Tanfield near Stanley for their annual Scarecrow Festival. Tanfield is about a 10 minute drive from our house and such a pretty little village. The festival is on Saturday 10th and Sunday the 11th of September this year and is a lovely way to spend a couple of hours with younger kids.
The annual Scarecrow Festival is a community event where villagers create and display their scarecrow designs for everyone to seen. I love the idea and think it's such a great way for villagers to come together as a community for a good cause. I'd love to live somewhere that had the same community spirit.
Once you enter the village. you'll see scarecrows everywhere. There are huge designs made from hay bales, scarecrows hiding up trees and lamp posts and even in cars! Look out for them, they're everywhere!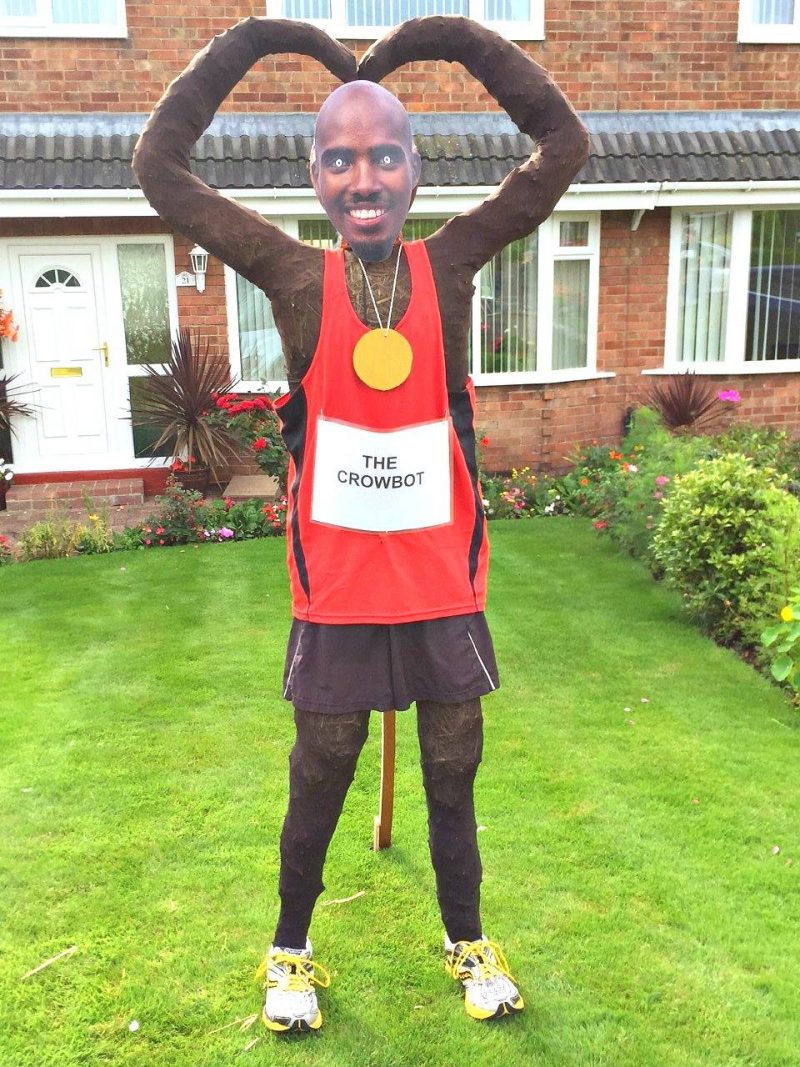 The little man had such a good time hunting for scarecrows and had talked about them since we left. I love how many fab and unusual designs there were and how much effort had gone into making some of them.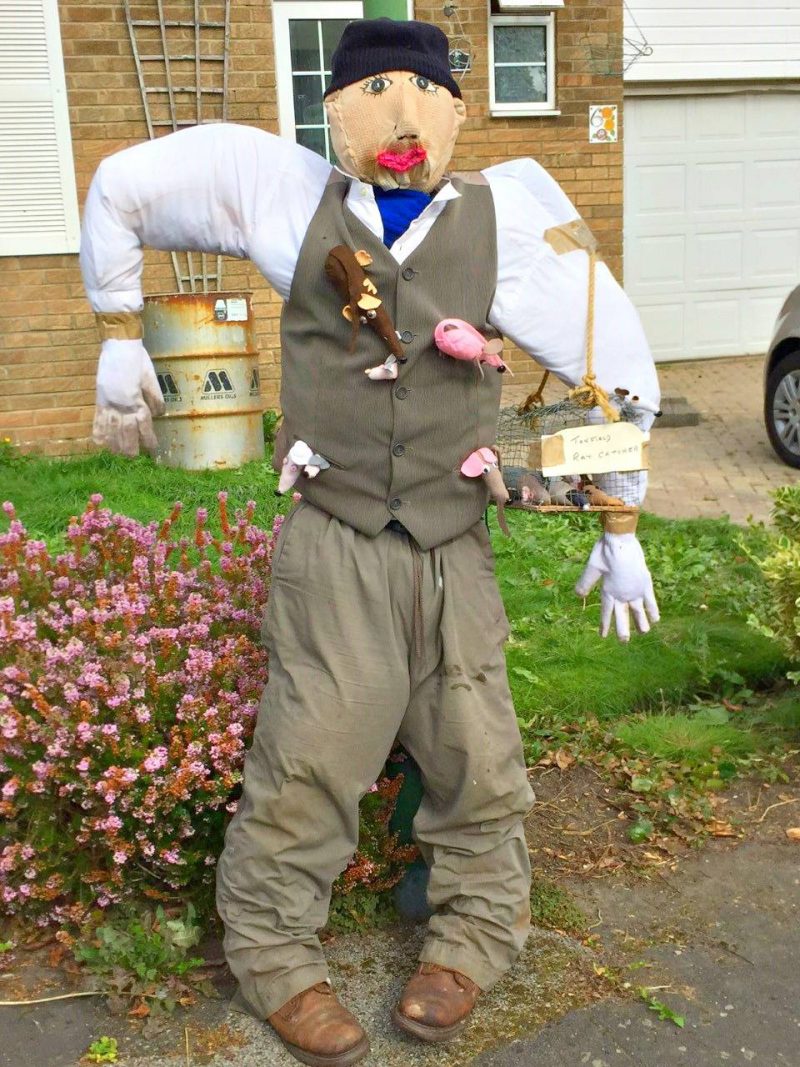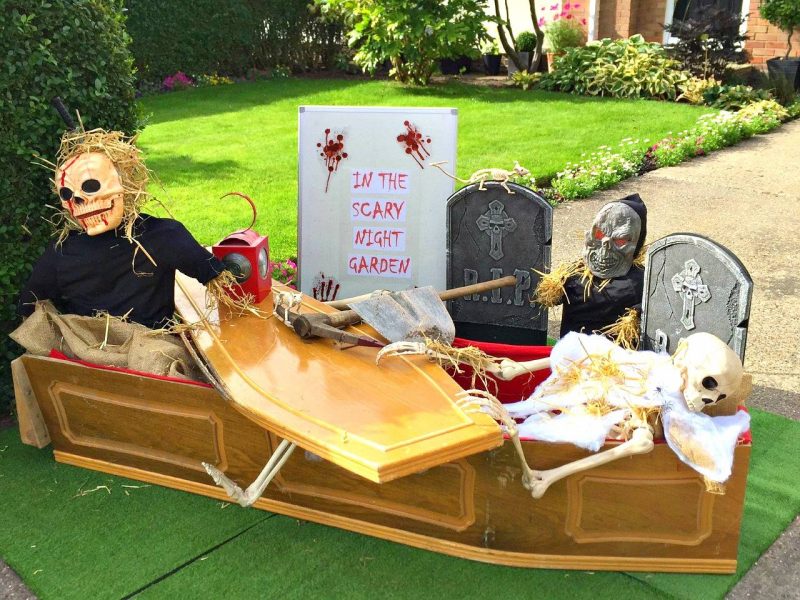 There's buffet style food available in the church hall and all prices are individually labelled. Expect to pay 75p for a small sausage roll and £1 for a slice of corned beef pie. There are seats both inside and outside the church hall or you can eat as you wander round the village.
We also noticed a raffle with tickets being sold inside the church hall and the church.
There are few craft stalls dotted round inside the church and some beautiful paintings for sale at very reasonable prices from local artists.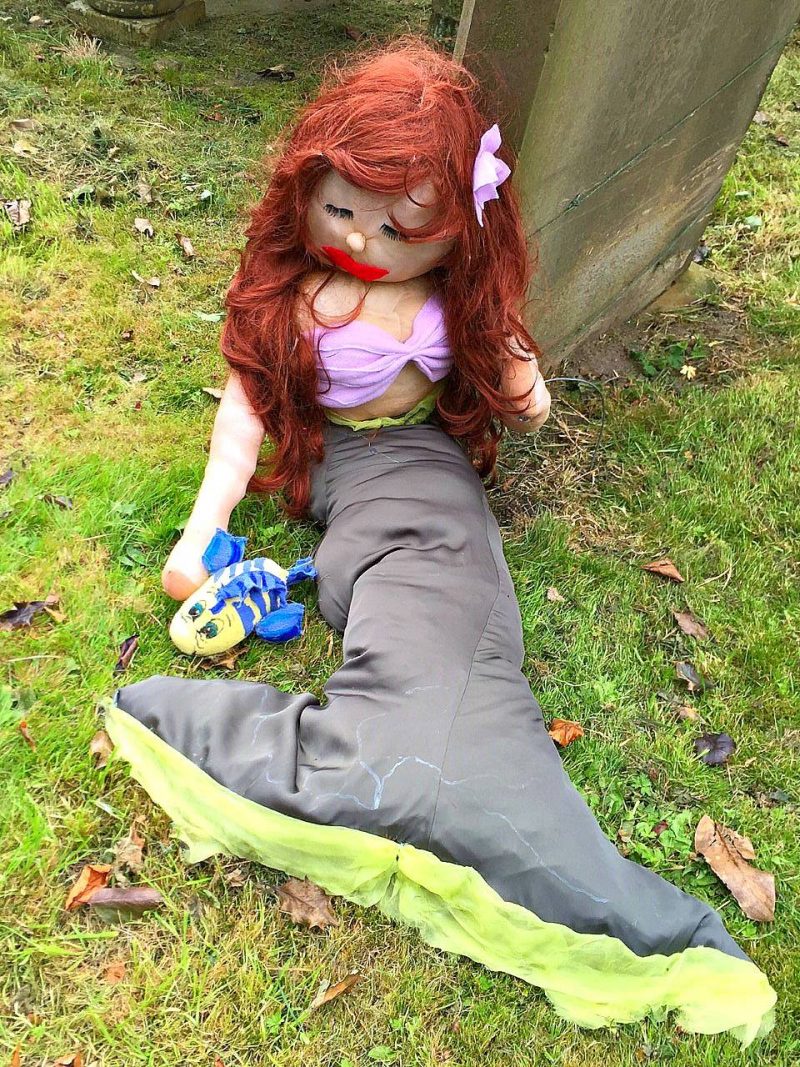 Donations can be made to the local food bank and any money raised by the festival will help the food bank and St Margaret's church in Tanfield village.
If you do want to visit, I'd advise against trying to park in the village. There isn't a lot of parking through the village and you don't really want to park up in the housing estates because it'll reduce views of the fab scarecrow designs.
There's a park and ride running from KP Snacks (DH9 9XX) and Tanfield Engineering (DH9 9NX) on the Tanfield Lea end of the Tanfield Trading Estate of you can park a short walk out of the village and walk in as we did.
If you'd like to visit, the festival is running between 9 and 5pm tomorrow too. Little people will love it and it's a very purse friendly way to spend a couple of hours.