I'd heard of Bayberry Hollow but didn't really know where it was, despite being less than 10 minutes in the car from us! The cafe and gift shop are located in the old The Pack Horse pub at Tanfield which is a few minutes away from Stanley.
It's a hidden gem in the heart of a beautiful Northern village. Both shabby chic gift shop and rustic cafe it has such a cosy and homely feel and I'm already planning my return.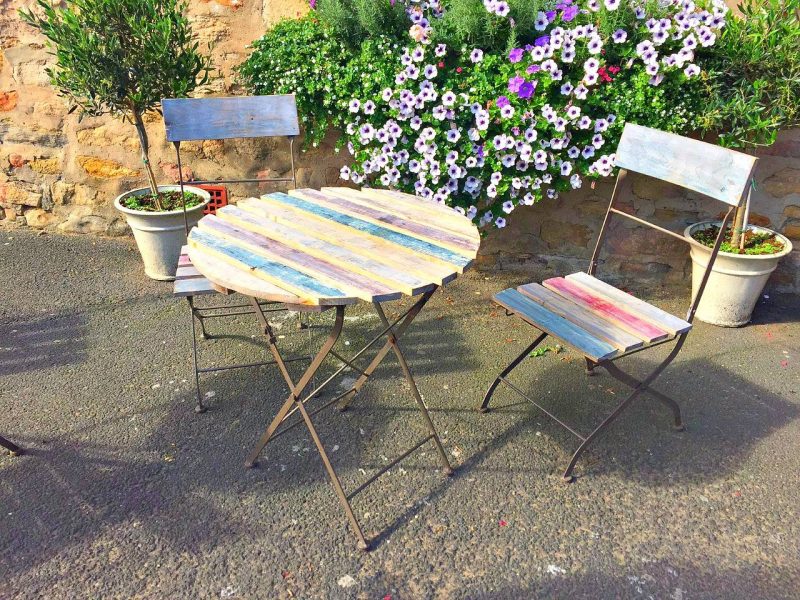 As soon as we parked up in the little car park at the side of the building I knew I'd love it. I'm a huge fan of detail and Bayberry Hollow have made such their business looks just perfect.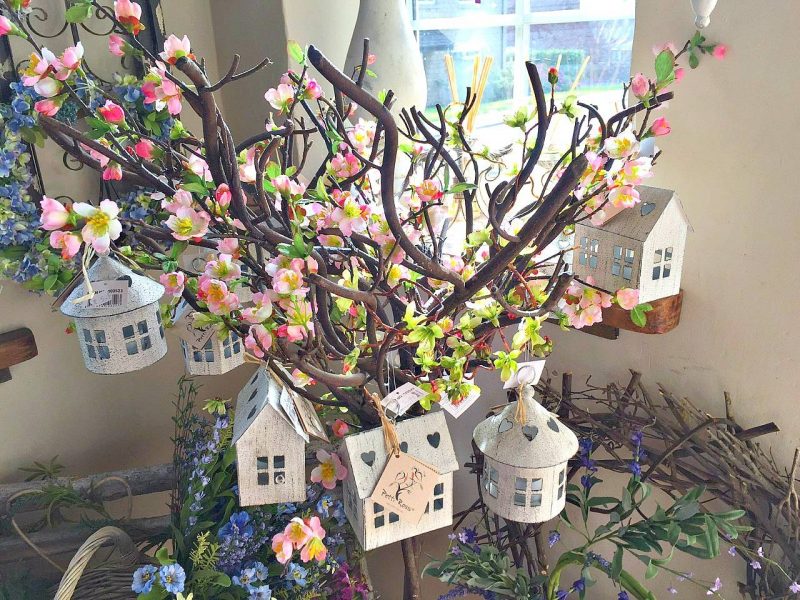 The entrance to the building is the gift shop area and is home to loads of quirky present ideas for everyone. I could have happily spent a fortune on one of everything, everything was right up my street.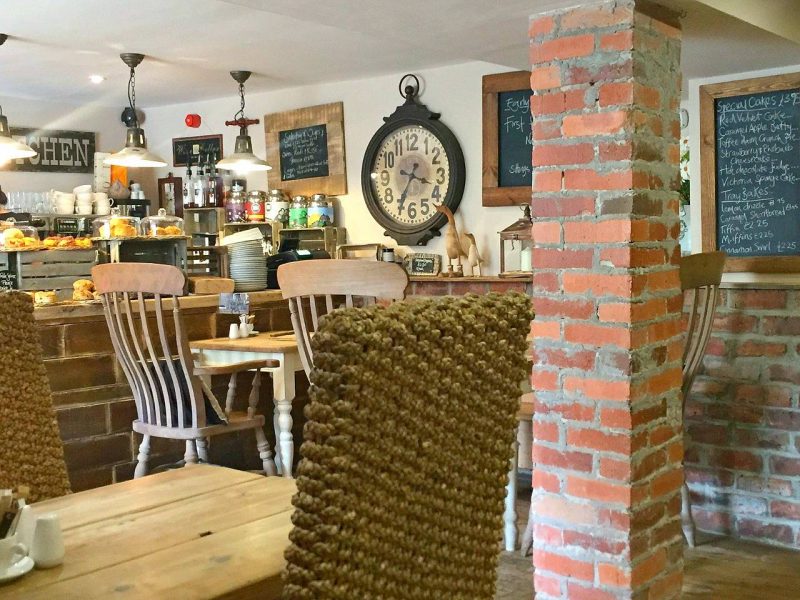 With a relatively small but perfectly set out seating area the cafe is filled with chunky wooden tables, mis matched chairs and exposed brickwork. I absolutely love how it looks, it's a shabby chic lovers dream.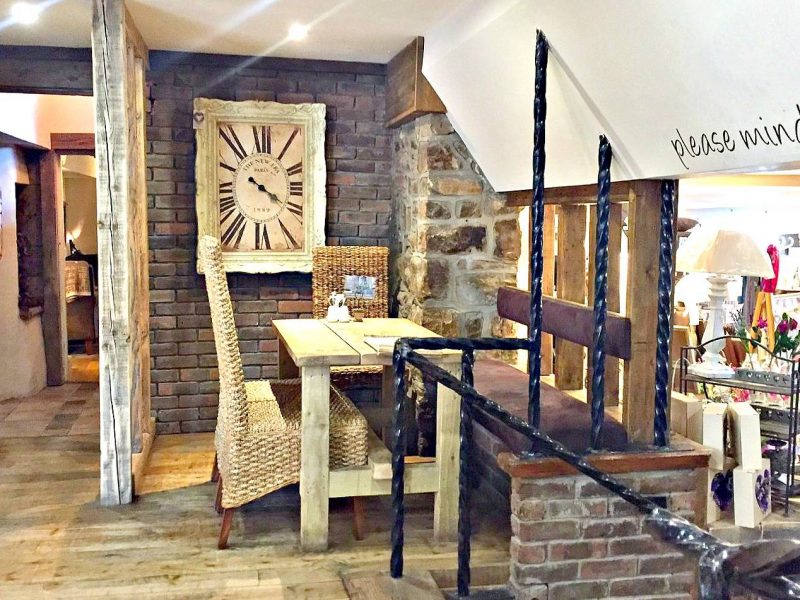 Surprisingly, during our late afternoon visit, there were no other customers at all. We were able to choose our table and peruse the menu at our leisure.
As well as the menu's on the table, there's two large specials boards to the side of the counter which were jam packed with food and drink options.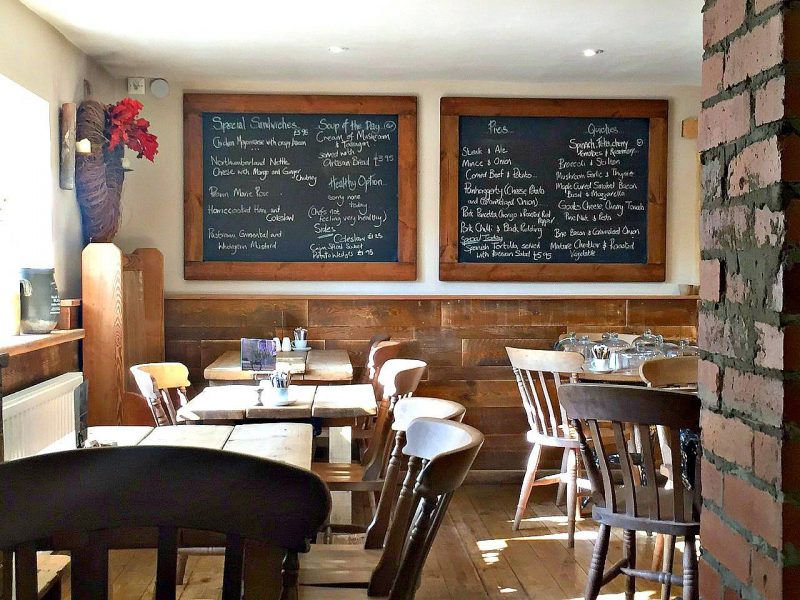 After much deliberation, I opted for a Maple cured smoked bacon, basil and Mozarella quiche with salad and a simple American coffee, my Mam chose a chunky ham sandwich and the little man had potato wedges and coleslaw – don't ask!
My food was yummy and the quiche was full of flavour. It did taste a little over done though and was pretty crispy, so I'm not sure of that was from reheating or the way it was cooked initially. Regardless, the flavour was nice and my Mam didn't leave a morsel of sandwich so I presume that was good too.
We couldn't leave without sampling a cake. I picked a slice of Victoria sponge cake and my Mam went for Strawberry and Rhubard cheesecake. Both came with creamy vanilla ice cream and were of a good size.
Sadly, I saw just one mouthful of cake before it was stolen by my cake loving toddler. He polished off every mouthful and repeatedly said 'yum', so I think he was impressed.
We had a lovely visit to Bayberry Hollow and we'll definitely be back, I need to try more of their delicious cakes.