Product sent in return for a review
Both kids absolutely love bath time, they love relaxing in the bath, splashing water everywhere and the Kids Stuff Crazy range makes it even more fun and exciting for them.
Kids Stuff Crazy Soap have been creating bath products that are interactive and fun for over 20 years. Their products stimulate children's senses and creativity, injecting excitement into bath time for both kids and grown-ups.
All Kids Stuff Crazy Soap products are mild, gentle, hypoallergenic and dermatologically tested. They are also Leaping Bunny approved which means they are cruelty-free and are all made in the UK.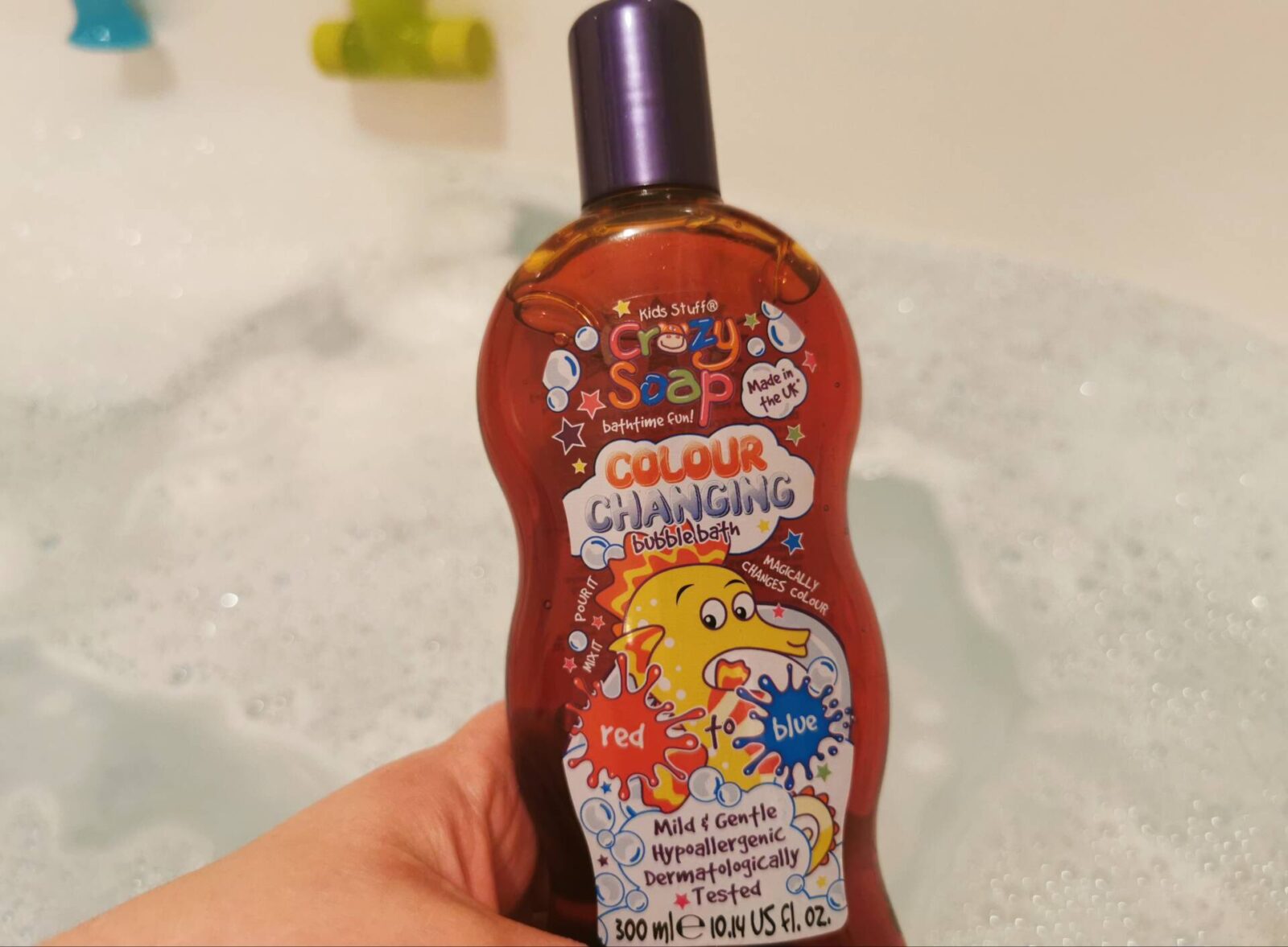 We were recently sent three products from the Kids Stuff range : – Crazy Colour Changing bubble bath ( red to blue) and two Crazy Foams ( pink and purple).
The colour changing bubble bath is fab, it goes under the running tap red, and then changes the water below to a rich bubbly blue colour. Both kids loved watching it change while they were waiting for their bath to run.
The Crazy Foaming Soap is mild and gentle, mouldable foam, that is also lots of fun. As well as cleaning their skin, it's also great for creative and imaginative play.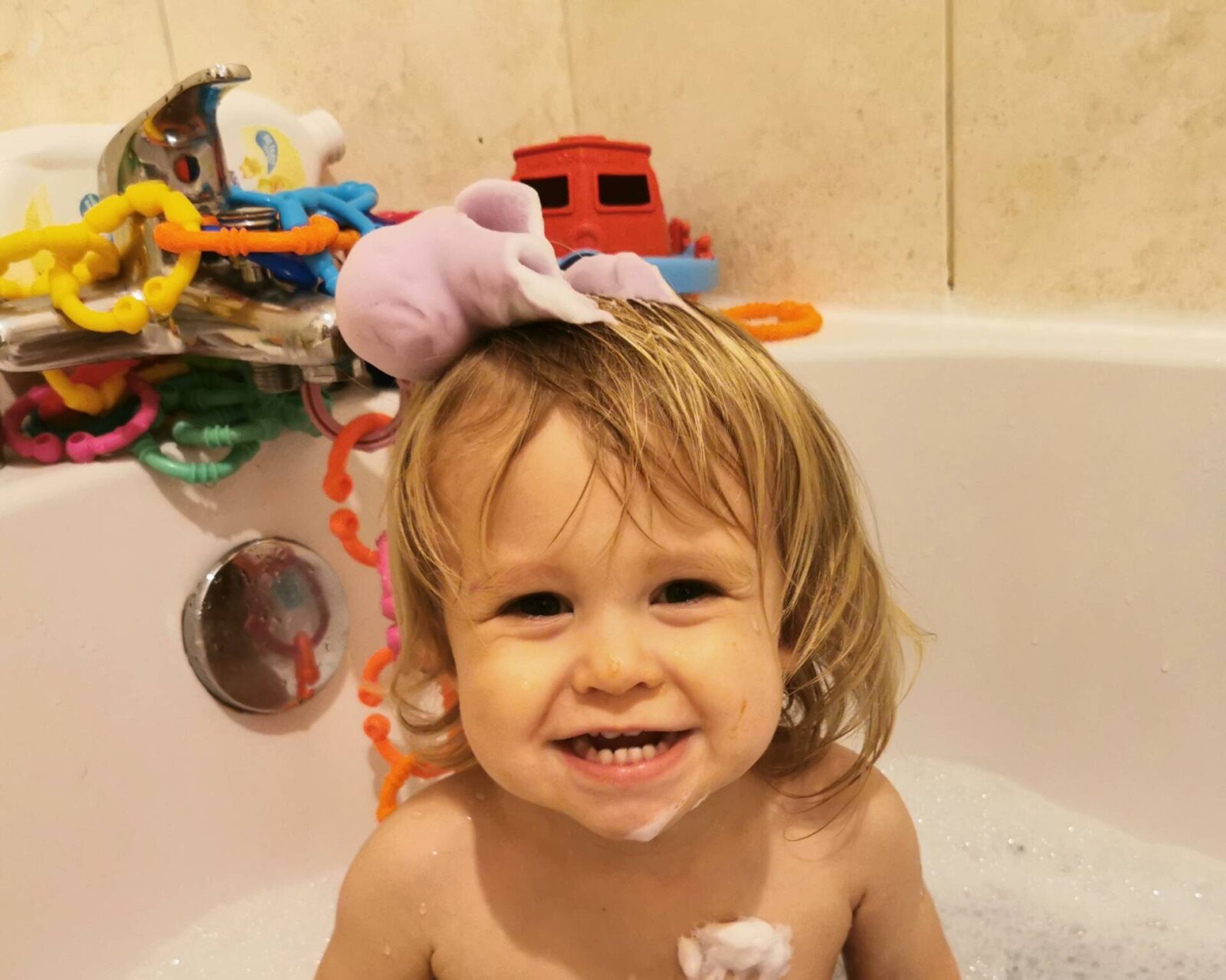 The crazy foam can be used to create shapes, beards or anything you fancy. Little E loves squashing it between his fingers or clapping it so it goes all over the bathroom.
The Kids Stuff products are designed for both indoor and outdoor use. Little E loves playing with water outside so it seemed like the perfect opportunity to combine his love for the Crazy Foam and his water table.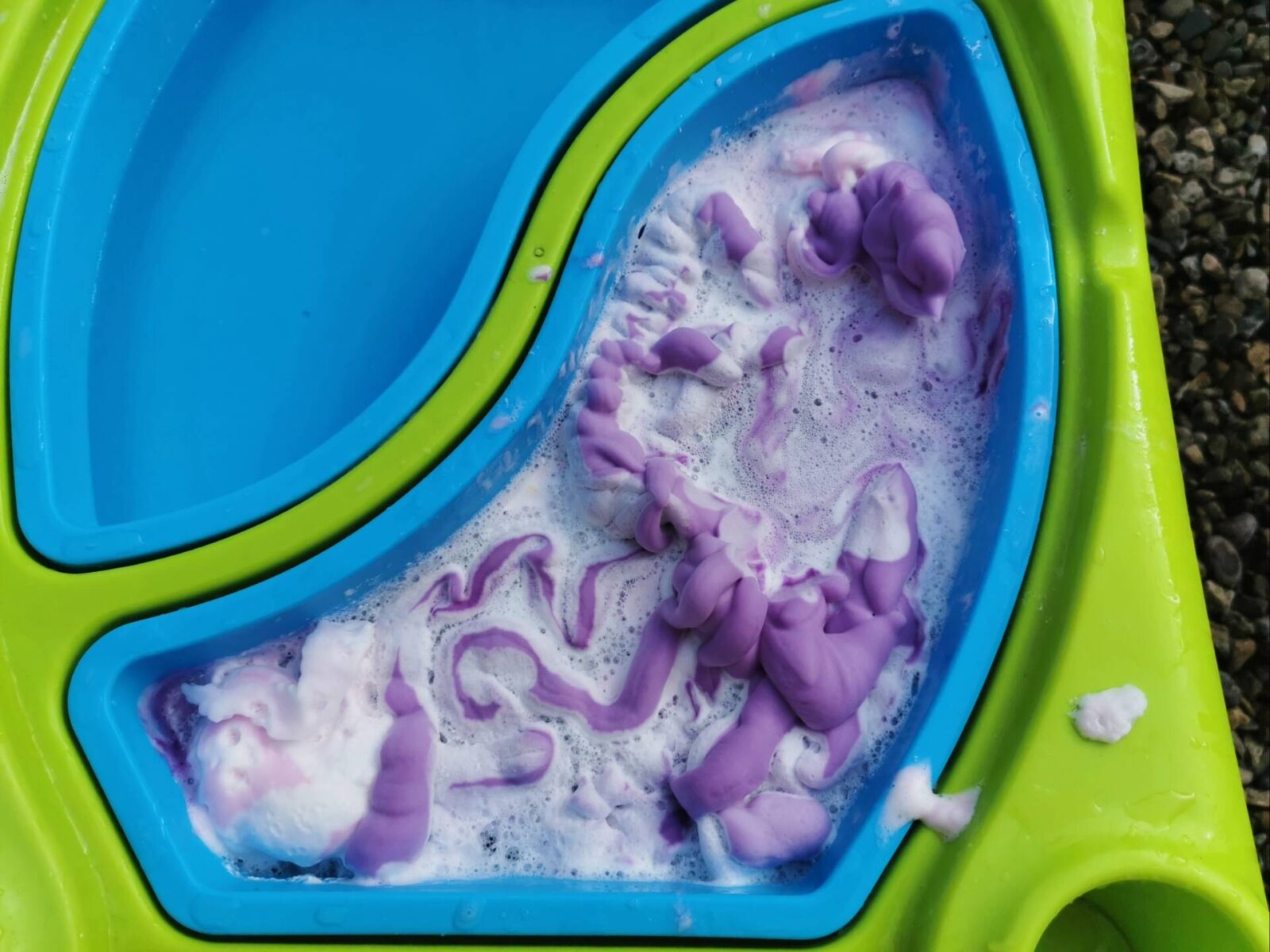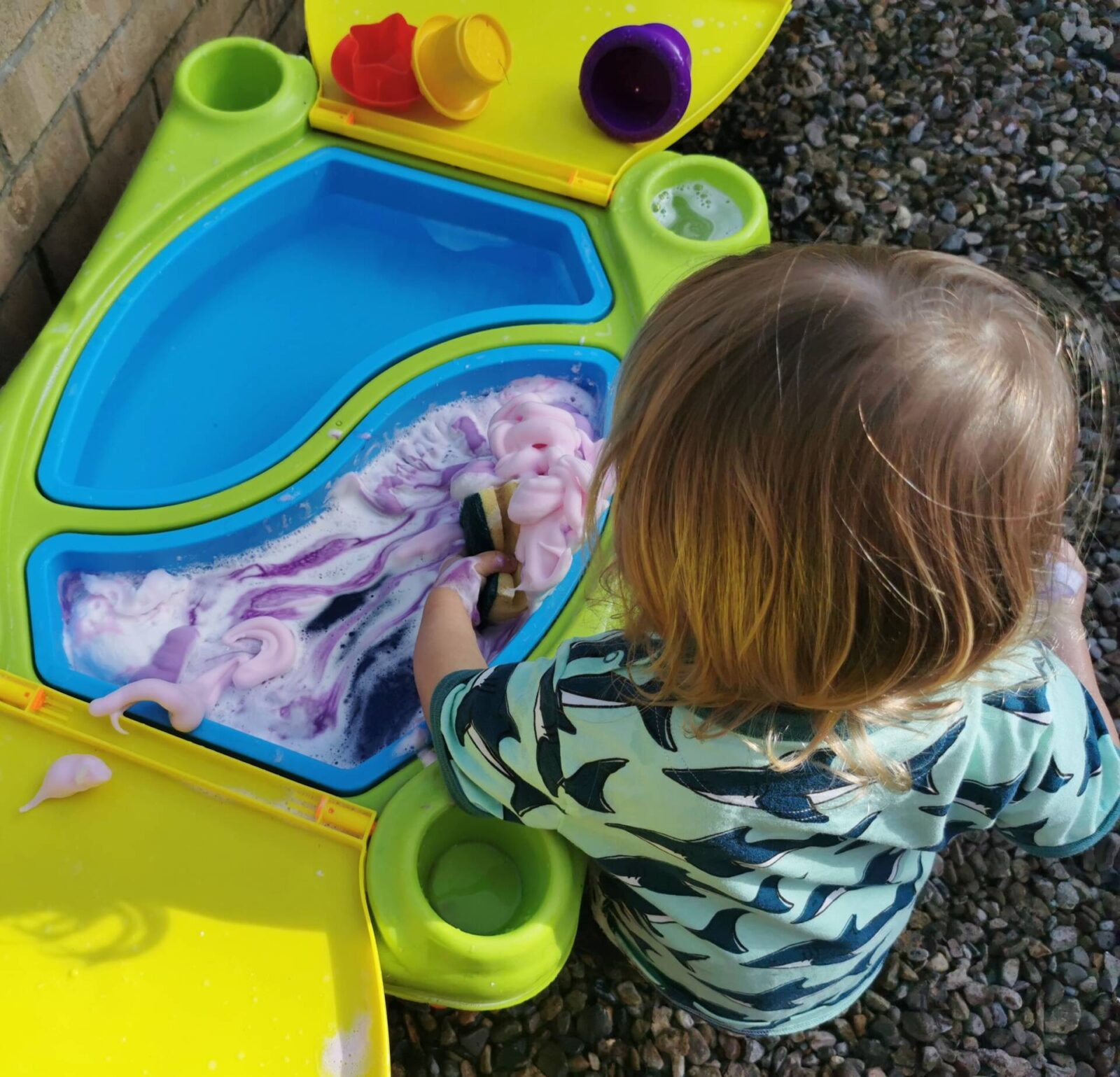 It's a great way to turn the garden into a creative and sensory zone with pretty colours and fun foam. You could also use it on a tuff tray or similar.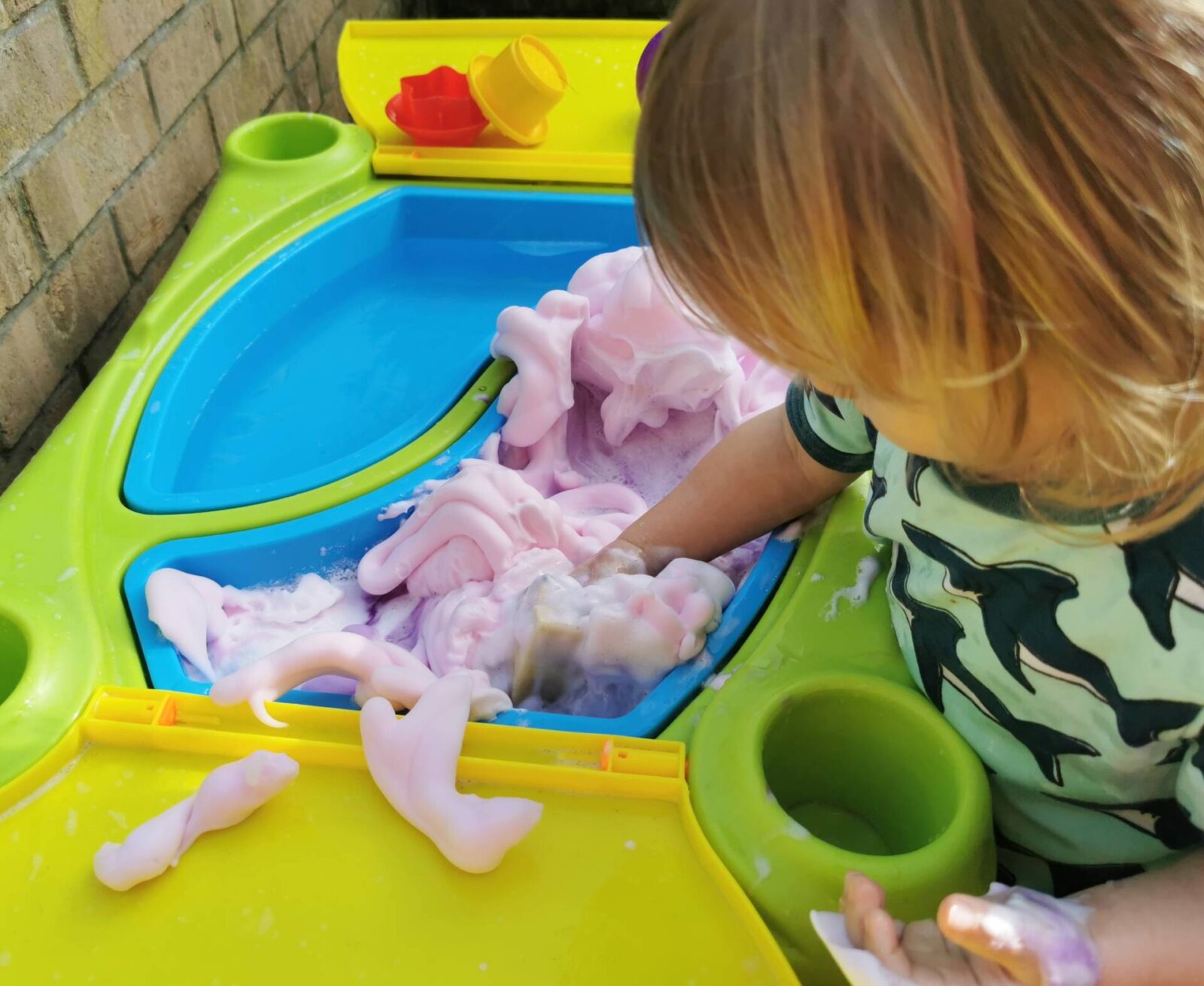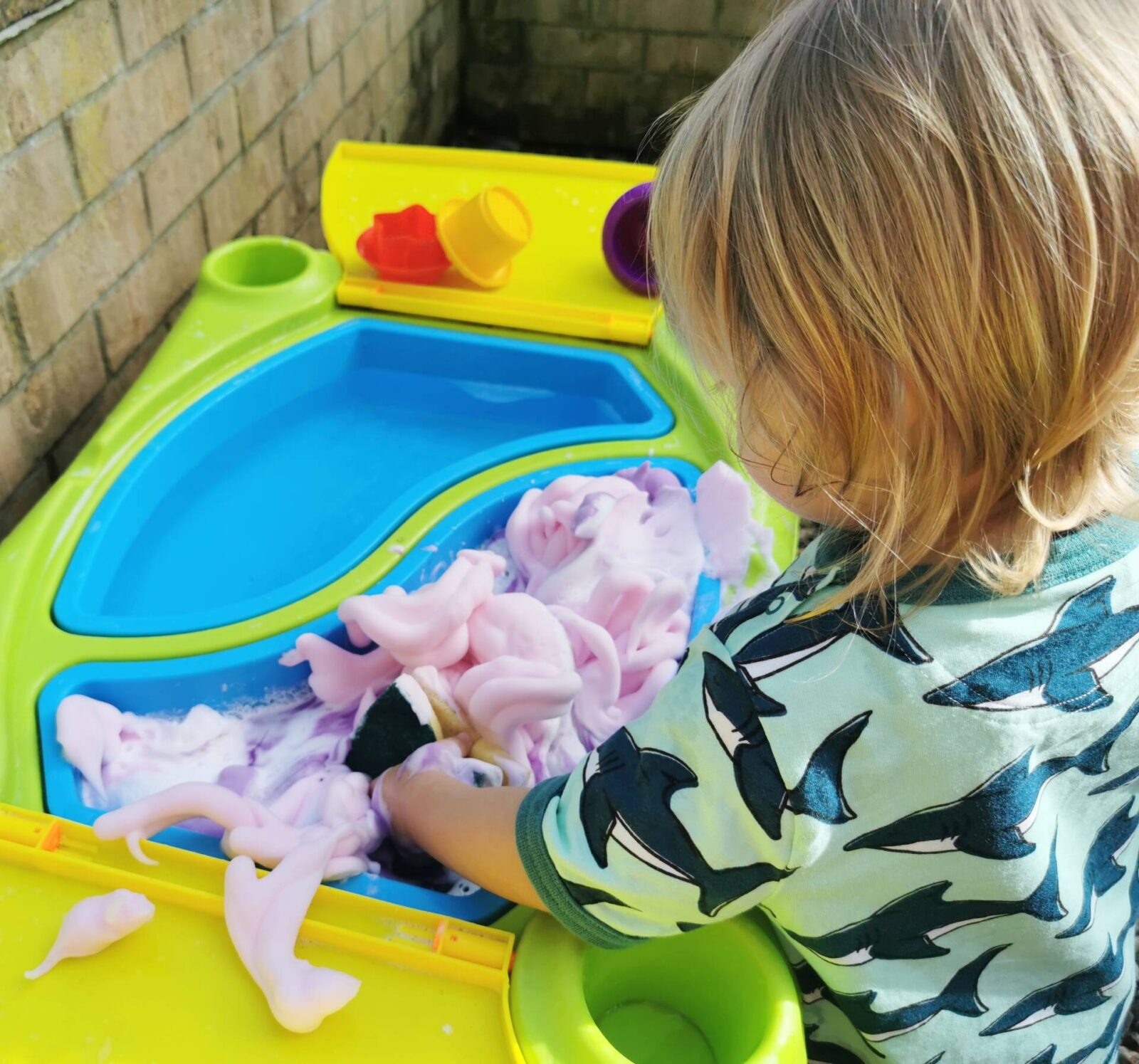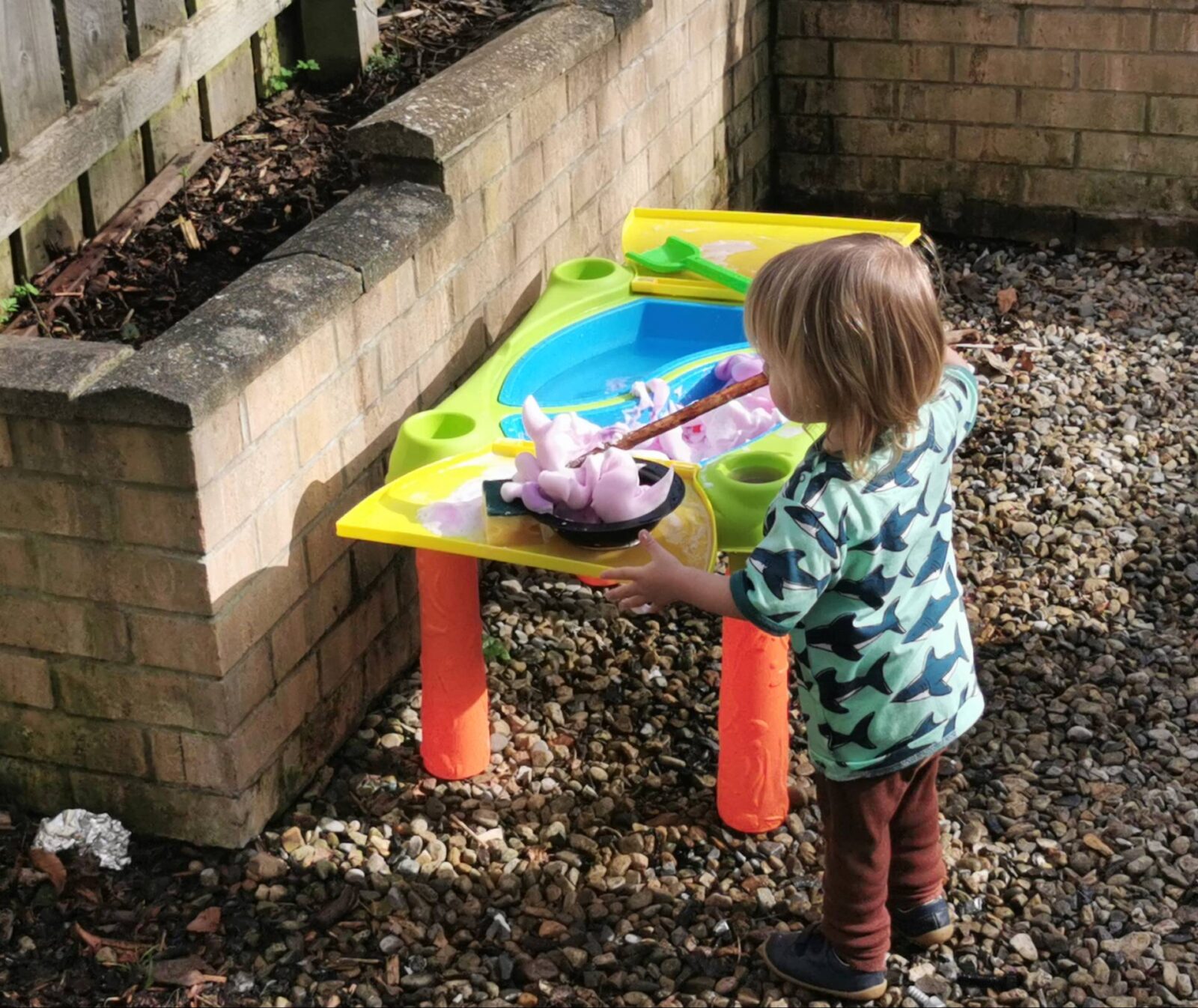 Getting rid of the foam when he was finished was easy too, I simply used the hose to wash it away and everything was gone in a matter for minutes.
We've really enjoyed the products, they're fun, very easy to use and are very reasonably priced.