The little man is a huge fan of all things digger and construction related and he's also a huge fan of his Kinetic Sand set, so when we were recently sent the Kinetic Rock – Rock Crusher playset, I was quietly confident it would be a hit.
The Rock Crusher Playset consists of a small bag of Kinetic Rock, a construction worker figure, dumper truck with removeable bucket, rock crusher, rock shaping mould, a tool and a sign.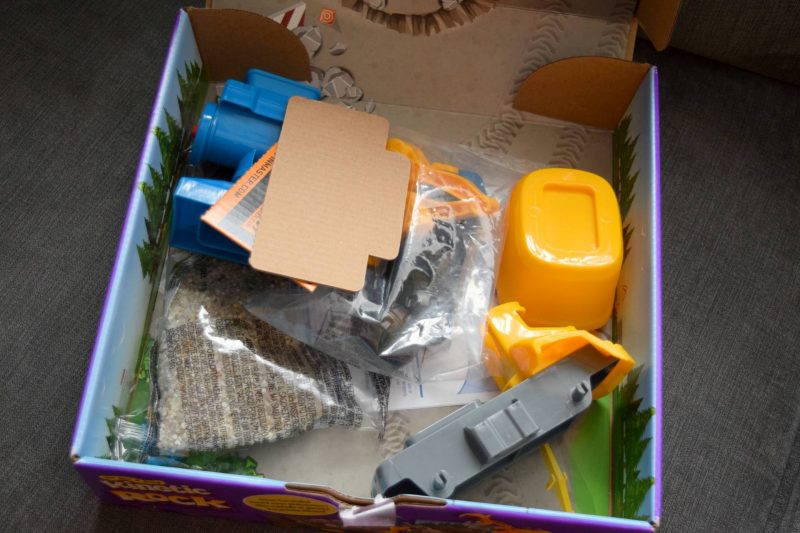 The packaging actually transforms into a play box which is designed to look like a construction site. It's great if you have a child who can keep mess to a minimum. However, if you have one like mine, I'd recommend a plastic mat on the floor to help minimise mess and reduce your tidying up time.
The quality of the items within the set is pretty good, other than a few issues with a legless construction worker who ended up in the bin.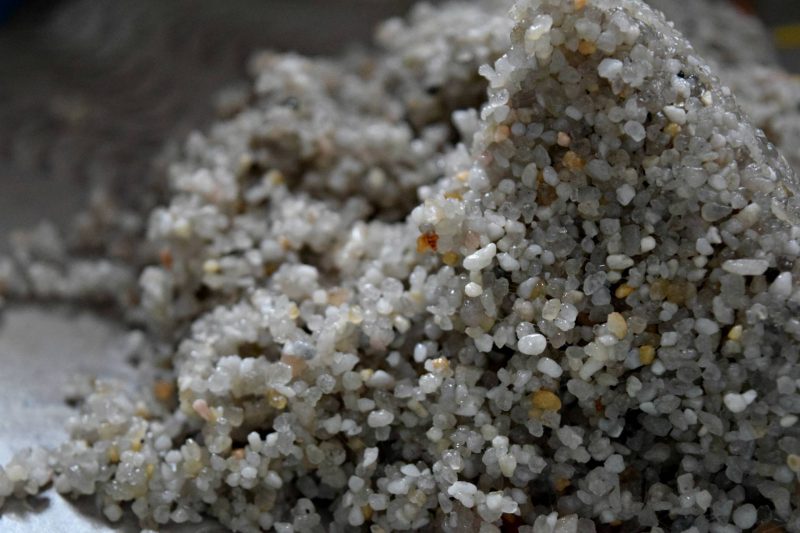 Similar to Kinetic Sand, Kinetic Rock is of a thicker, courser consistency and it's actually made from tiny little rocks. It sticks together and moves fluidly through little fingers without straying too far around your house.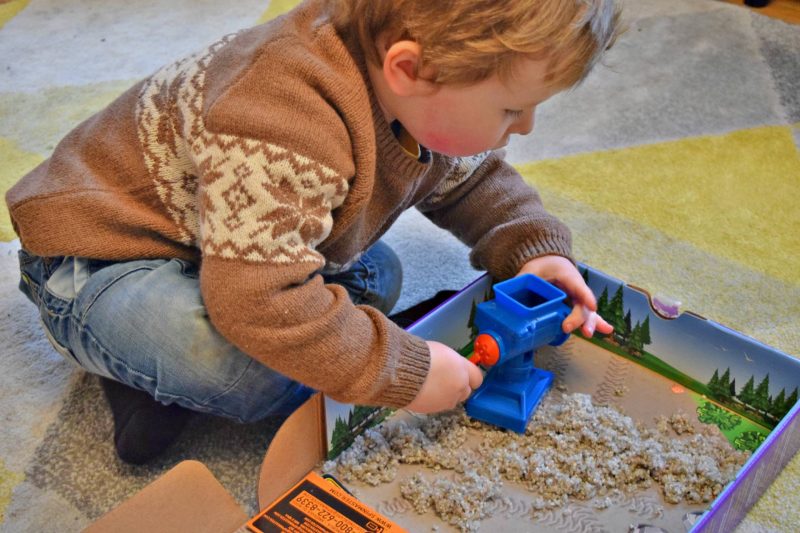 The little mans Kinetic Sand has kept him entertained for hours so I wasn't surprised by his excited little face when we opened the set. He thoroughly enjoys moulding the Kinetic Rock into rock shapes, picking them up with the digger and then crushing them with the rock crushed. Repeatedly.
The set is suitable for children aged three and upwards – and at three I'd say the little man is the perfect age for it.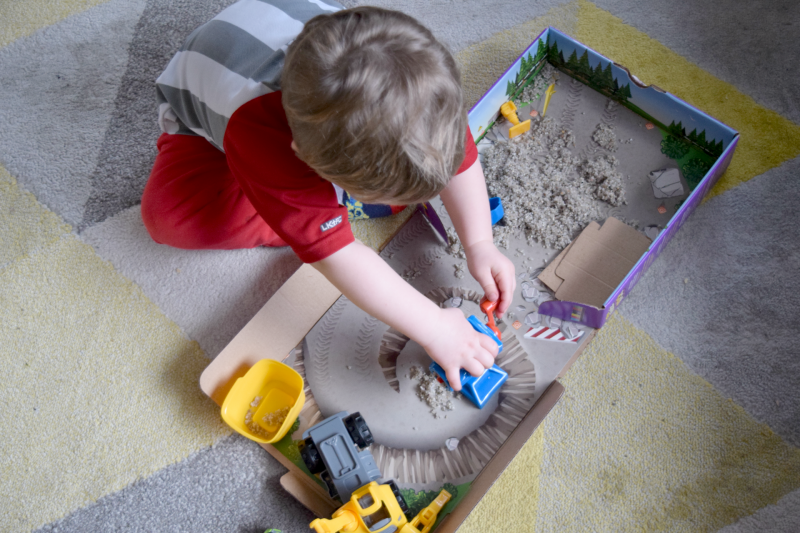 From a parents point of view, I love seeing how the little man creates shapes and acts out little scenarios with the set. He's added numerous other diggers and dumper trucks into the mix and spends ages playing with them all. I'll admit I quite like the Kinetic Rock myself, it's a little therapeutic to touch and play with and the little man is always happy to have some assistance creating his own little construction world.
My only issue with the Kinetic Rock is how much of a nightmare it is to pick up if it escapes from the safety of it's box or plastic sheet. It attaches itself to the edges of the rug, the bottom of your socks and you'll find it everywhere for days. I've found that Kinetic Sand picks up easily by using a compacted piece of the sand, but for us, Kinetic Rock doesn't. The only way I can pick it up is trying to pick up each individual stray bit or when that becomes too traumatic, hoovering the rest up! I imagine because of that, the Kinetic Sand will need replacing relatively quickly
You can pick it on Amazon for £19.12 at the moment which I don't think is a bad prize considering how much fun the little man has had with it already. I would make a nice gift for any construction mad kid.
*We were sent the play set in return for a review
** Contains an affiliate link.