A couple of weeks ago you may have seen something a little prehistoric pop up on my Instagram feed. We popped along to meet a T Rex at the Angel of the North. This was a little taster to prepare us for Jurassic Kingdom, the UK's first ever dino-tour. Featuring over 30 lifelike animatronic dinosaurs, including a 18m high roaring T-Rex and a 16m long Diplodocus, Jurassic Kingdom will be taking place in Leazes Park in Newcastle between Friday 22nd September and Sunday 1st October.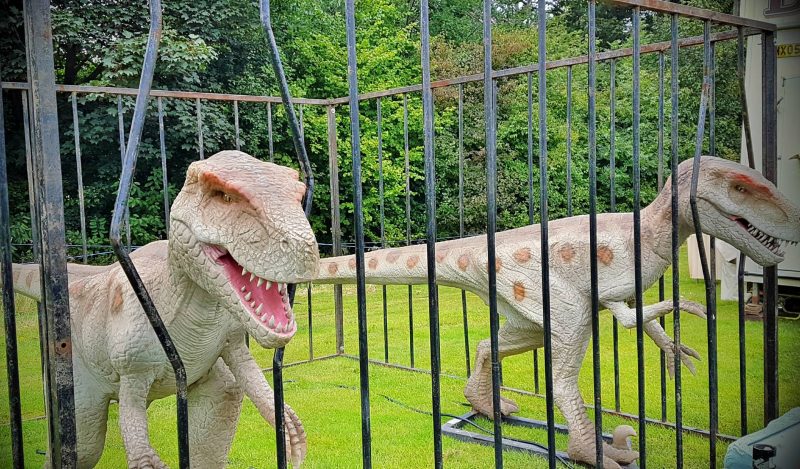 We were kindly invited along today to check the dinosaurs out before they're open to the public.
Entrance to Jurassic Kingdom in Leazes Park is just opposite the RVI hospital. Parking is quite restricted if you're planning on parking in the nearby streets but if you're lucky enough to bag a space, you'll pay £1.30 per hour via the ticket machine. If you don't manage to park next to the park, there is plenty of parking and the bus station just a short walk away in the city centre.
We were able to encounter the dinosaurs whilst exploring the Jurassic Kingdom trail through Leazes Park, seeing life-sized dinosaur replicas from the Jurassic, Triassic and Cretaceous periods.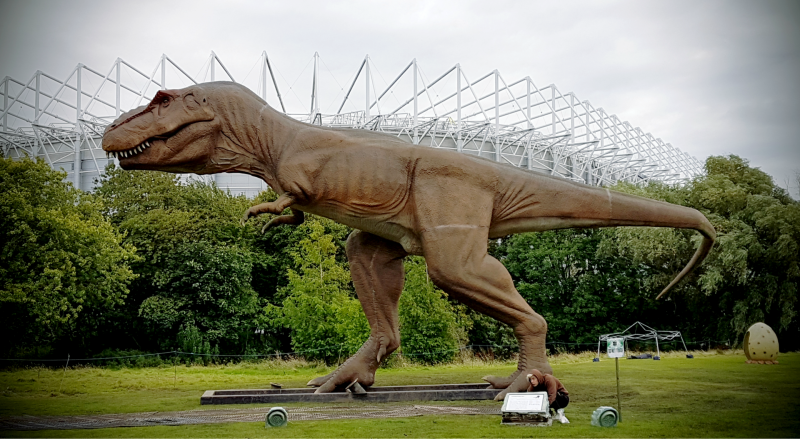 We were very impressed with the huge T Rex which has the iconic St James Park as a backdrop!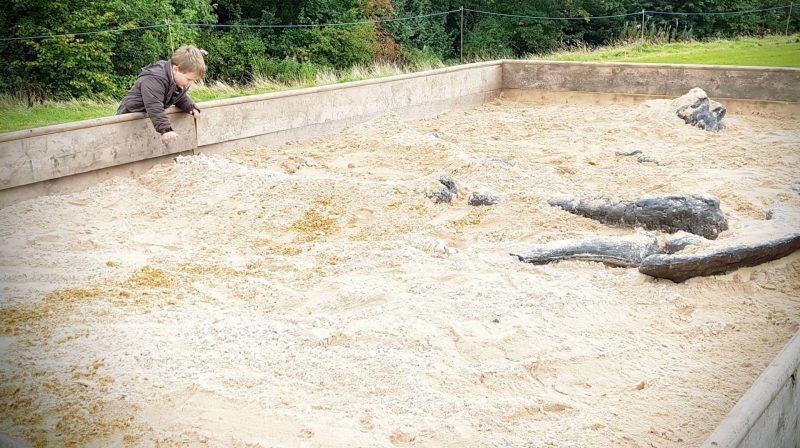 Younger visitors will be able to dig for bones in the excavation area before moving to the Jurassic Kingdom educational marquee to learn more about how dinosaurs used to live.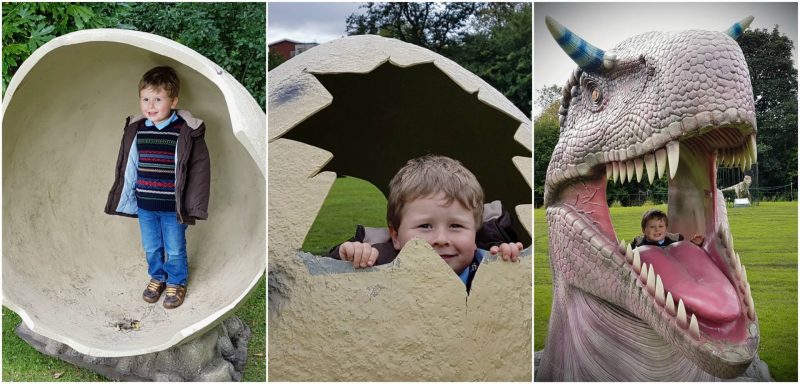 Whilst walking round the park, there are plenty of photo opportunities! The little man loved posing with the dinosaurs and loved being able to touch some of them.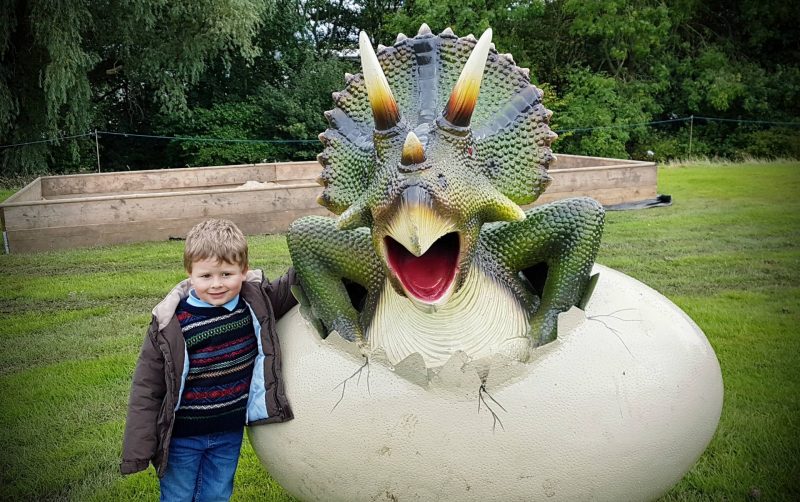 The stalls weren't open during our visit but there will be food available from a range of vendors during the opening hours. You can expect to pay £7 for fish and chips and £4 for a chip butty. Visitors will also have the opportunity to purchase official merchandise while they're there.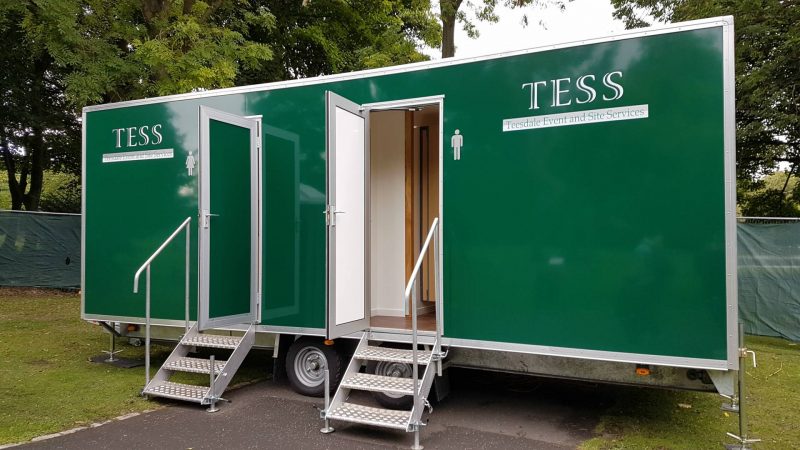 There a toilet facilities available on site which are a god send when you're visiting with children.
We thoroughly enjoyed our visit to Jurassic Kingdom. The little man was young enough to be in awe of the huge dinosaurs but old enough not to be scared of the noise some of them make ( something worth considering if you're planning on visiting with younger children). I'd recommend taking your wellies if you're visiting as the ground in the park is wet and very muddy from the wonderful weather we've recently had.
If you like the look of Jurassic Kingdom you can purchase tickets on line or at the box office just prior to your visit.
Online – Adults £11.50, children aged 3-15 £9.50 (under 3's are free), Concessions £10.50 and family tickets (2 adults and 2 children or 1 adult and 3 children) £38.00.
On the door – Adult £13.00, Children aged 3-15 £11.00 (under 3's free), Concession £12.00 and family tickets (2 adults and 2 children or 1 adult and 3 children) £44.00.
Jurassic Kingdom is open from 10am until 6pm every day, with last entry at 5pm.