Living in the UK, we're not always lucky enough to have an abundance of natural sunlight, but making the most of the light we have can help make rooms in your home feel happier and look more vibrant.

Buy a unique light
Whilst it's not always possible to have lots of natural light, you can make a difference by adding a beautiful pendant light to your decor. It will add light but also become a focal point in the room. I love the unique style above, and the copper shades are right on trend.
Paint your furniture a lighter colour
The furniture in our bedroom is solid pine which was brown when I bought it. I painted it in Annie Sloan Old White paint and it looks so much better. It makes the room look lighter and makes it feel like the furniture takes up less space than it did when it was brown.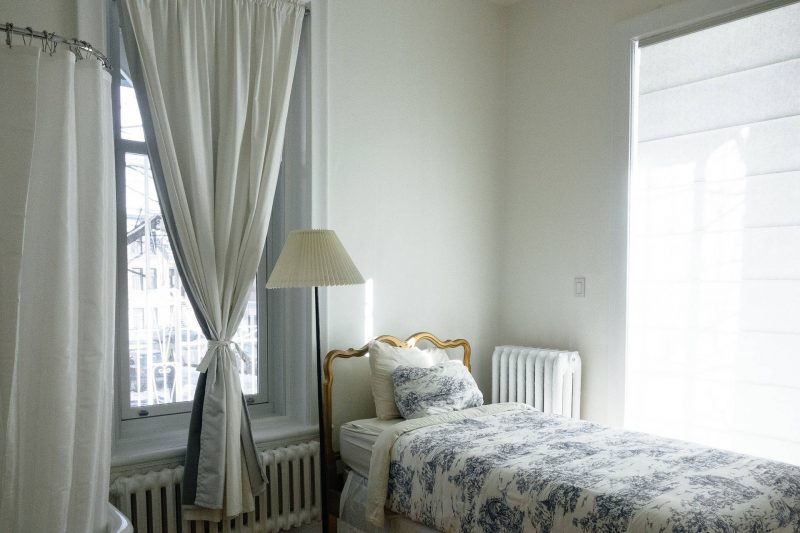 Change your curtains
Removing dark or heavy curtains from around your windows will allow more light into your rooms and brighten up rooms that are decorated in darker colours. Using light colours or lightweight, thin fabrics means more natural light will be able to come into the room, giving an airy feel.
Removing curtains completely can make a huge difference too. I've recently taken off the grey curtains I had in our bedroom, leaving just blinds and it makes a massive difference. The windows look much bigger and the bedroom feels so much brighter and bigger.
Use mirrors
Mirrors are a great way to bounce light round a room. Not only does it help to brighten up a room, it also makes smaller rooms look bigger. This doesn't just work with mirrors on the wall it works with mirrored surfaces and accessories like silver photo frames, shiny decorative items and gleaming acrylic transparent furniture.
Decorate wisely
I'm not saying to paint everywhere white but choosing your colours is important. If you have smaller rooms, using colours like navy or black won't make them look bigger. If you want to use darker shades, perhaps paint one feature wall and use a lighter colour on the other walls. Using darker furniture and light walls, or dark walls and lighter furniture can have a nice effect as can accessorising with darker colours.
How do you make your home look lighter?
Collaborative post