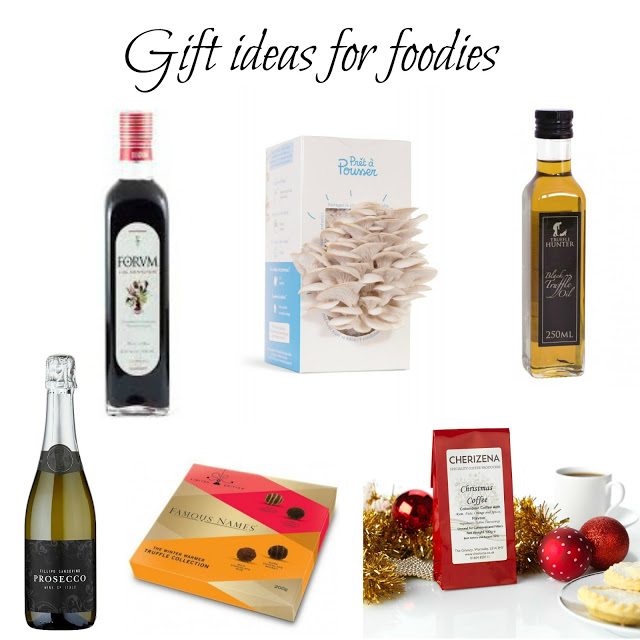 I always think Christmas is the
perfect excuse to buy fancy food and drink items for both yourself and others.
I've put together some of my favourite finds this year that I think would make
great gifts.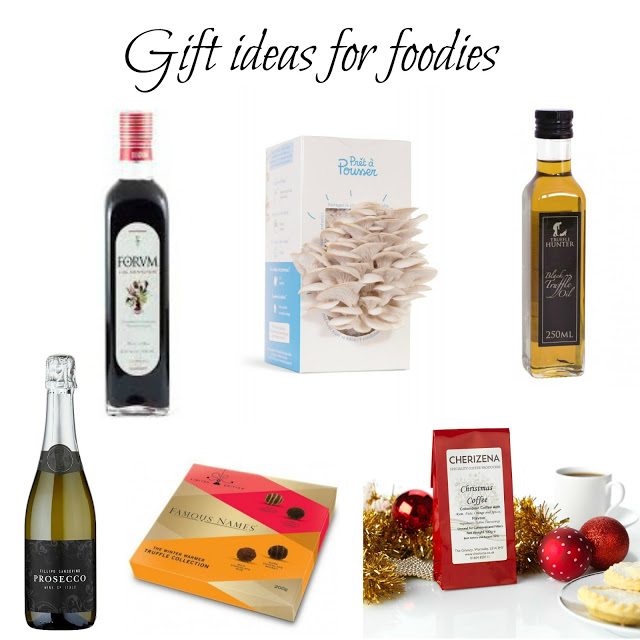 Coffee is always a firm favourite in
our house, but coffee and Christmas together is just perfect! Cherizena
Christmas coffee is a Columbian excelsior medium roast which is
infused with rum, hazelnut, vanilla, cinnamon, orange and pecan. The smell
is absolutely divine, as soon as my coffee machine starts my house is filled
with the smell of Christmas. The flavour is quite delicate and not too strong,
I like it black or with a touch of milk and it's become one of my new favourite
evening drinks.
What a great price for a bottle of Prosecco! It looks expensive but
won't make a massive dent in your purse. For a budget Prosecco I think this
tastes great. It's crisp, fresh and fruity with notes of apple and lemon. It's
a great accompaniment to your Christmas Dinner.
I can't believe it took me so long to
discover this oil. It's completely changed some of my recipes for the better.
It make a delicious addition to salads but is also perfect for using in
cooking. It is twice the strength of traditional oils and has a rich, aromatic
smell and flavour. It's also gluten free, contains no dairy, nuts or seeds
and is suitable for vegans and vegetarians. It's great for adding to a home
made food hamper.
I always think you're onto a winner if you buy chocolates as a gift.
These new Elizabeth Shaw ones are particularly tasty. A combination of milk and
dark chocolates filled with Amaretto, Cognac, Whisky or Rum, they're perfect
for indulging on on Christmas afternoon.
Made using Cabernet Sauvignon grapes
this Catalan vinegar is delicate and sweet. It's delicious drizzled over rocket
or tuna and I suspect would be a welcome gift for any food lover.
I think this is such an unusual gift.
It's a kit to grow your own mushrooms! You just spray your kit with water daily
and then after 10 days you have a crop of organic mushrooms which you can eat.
Did you find any of my suggestions
helpful?