Some of you may already know but it will be my husbands first Fathers Day as a Daddy this year and Sunday 15th June is approaching quickly.
I've been looking for inspiration for gifts for him. I wanted to get him something memorable and to keep, and also I wanted to remind him how amazing I am at buying presents and how bad he is (don't get me started on my Mothers Day gift).
I thought I'd create a little gift list for inspiration. I love personalised gifts and anything a little different or unusual. I'm not really a perfume and flowers kinda girl!
The day you were born keyring is such a pretty gift. It features the day when your child is born with full name, DOB, weight and time. It costs a very reasonable £45 and would make both a fabulous Fathers Day prize for the forgetful Dad and a great new baby gift.
I think this The day you became my Daddy keyring is beautiful. I is simple but really pretty and although pretty and personalised still has a manly feel to it. It only costs £13 too!
This Moustache etiquette tea towel is such a fun gift. My hubby is of the hairy variety so he'd appreciate the humour.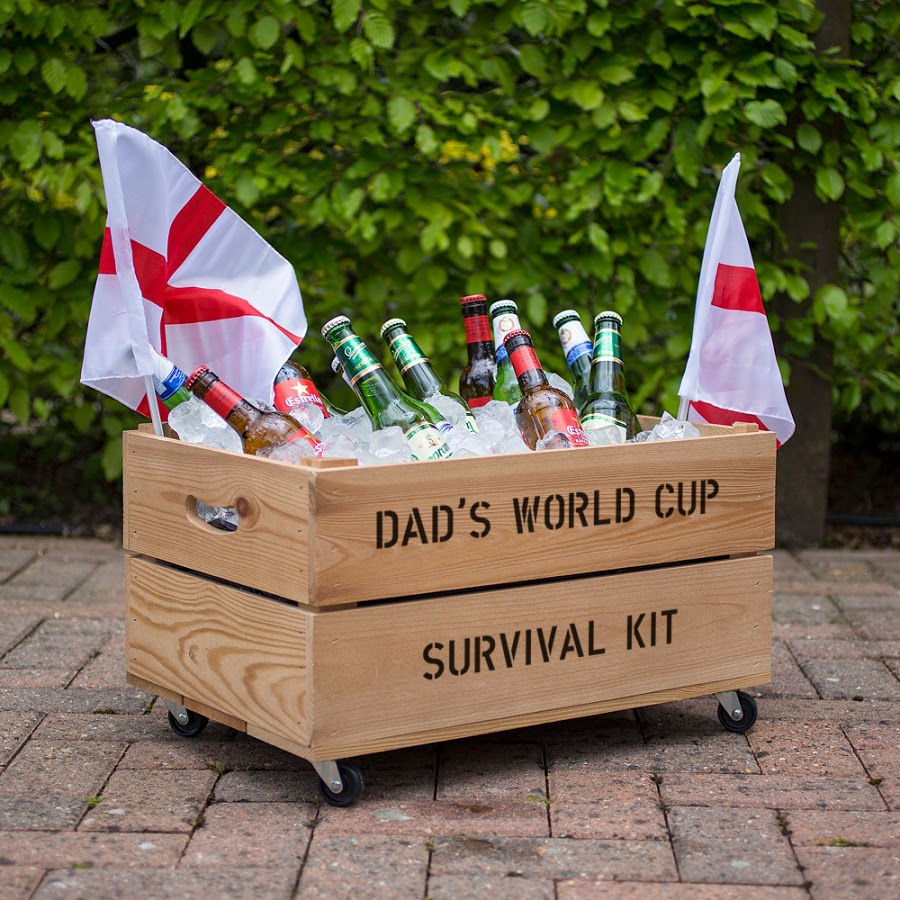 I've been obsessing over Plantabox's personalised crates for a while now. I think they look amazing! Not only do they do the crates which look perfect for storage they do extremely pretty wooden memory boxes. Although it might not be the best idea for Daddy, Mammy is in love!

The Little Man is too small for something like this but I think the matching t shirts are a really cute idea.
Another one where our little boy is too small but I'm going to buy some of these lunch bags for when he's a little older. They are a fab take on the note in your lunch box idea. I love the idea of The Little Man being able to write Daddy a note or draw him a picture to take to work.
And this card, well what can I say … It's perfect!
A little closer to the actual day I'll post a picture of what we actually chose for hubby's first Fathers Day.
Do you have any Fathers Day gift ideas?