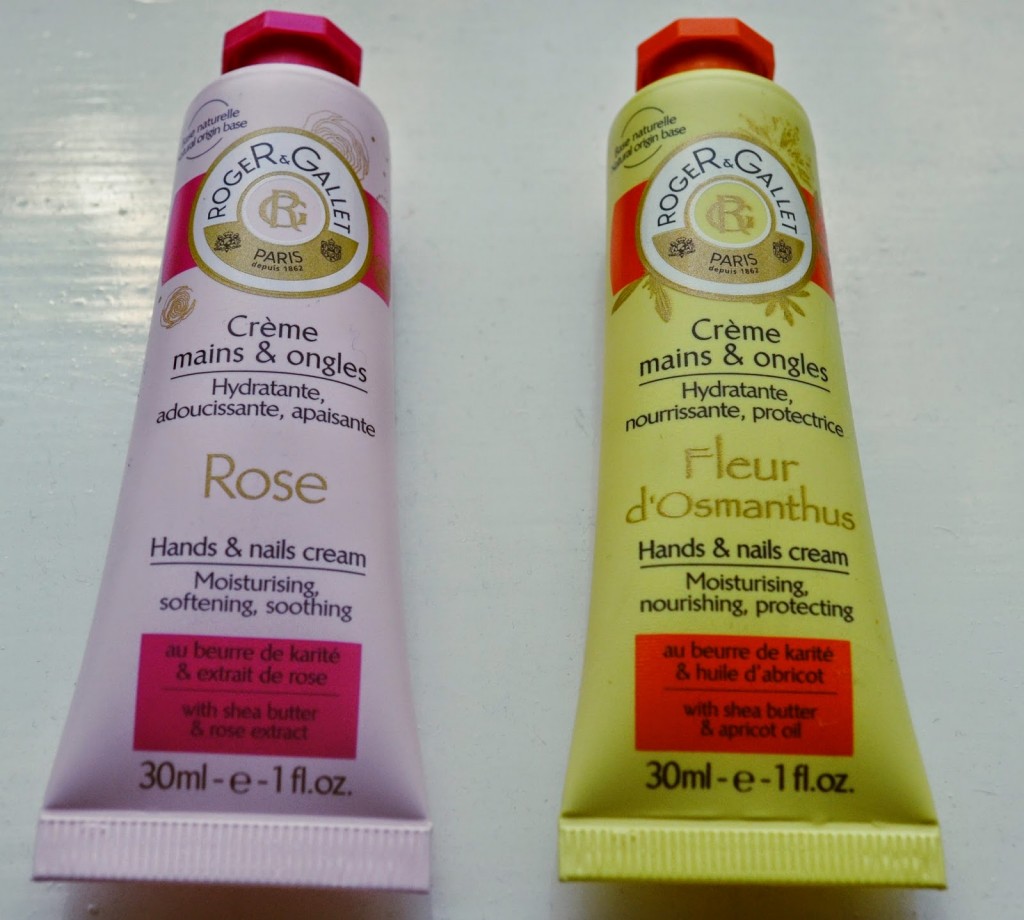 I am a massive fan of
Roger & Gallet products
. I absolutely adore
the Fleur de Figuier range
and have written about it previously. I knew that there were other ranges and many other products but until I looked on the website earlier I hadn't realised how vast it had become!
Wow, so many choices.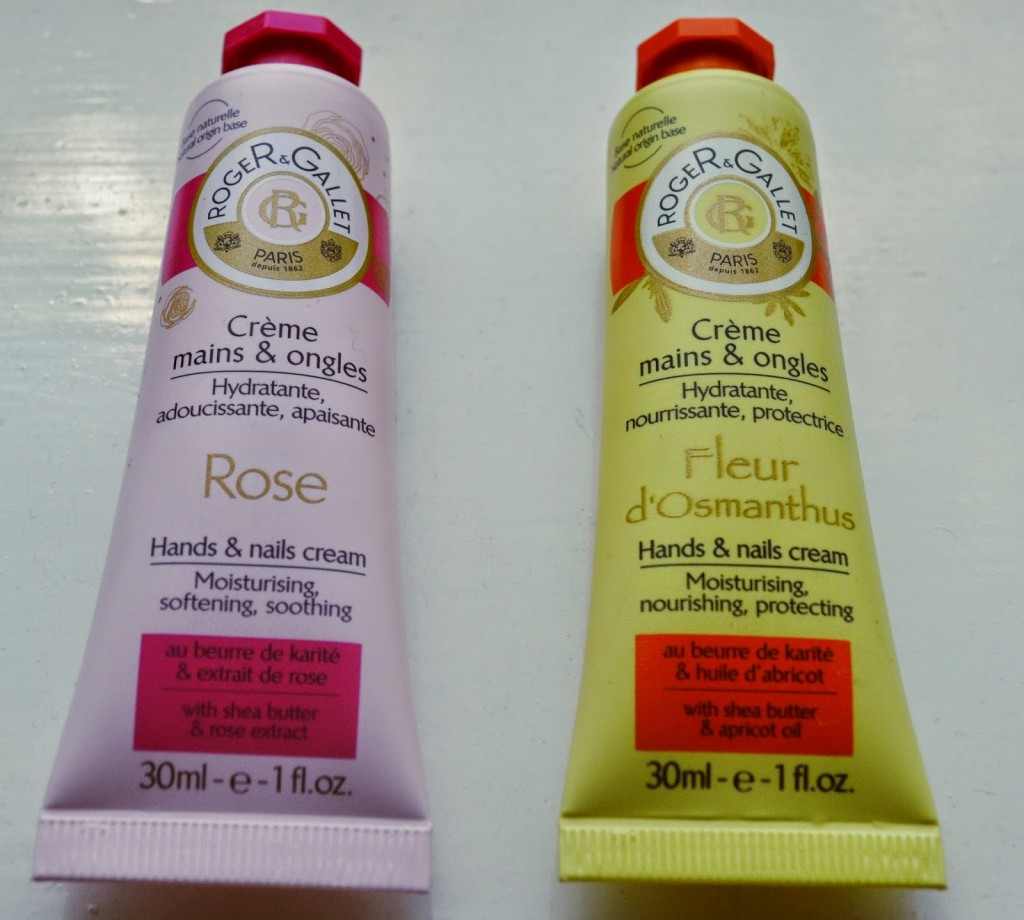 I was recently sent two of their more recently products to try out. The Fleur d'Osmanthus and Rose hand and nail creams. Both tubes are 30ml and are perfect handbag or change bag size and can be bought for £6.
They're both really light weight cream and absorb into your skin in an instant. Since starting to use baby wipes with the Little Man, my hands and nails have become really dry and rough. I've tried numerous creams and although some do work they tend to leave a sticky residue on my hands. Thankfully neither of these creams do which means I can slather on as much as I like without feeling like I need to wash my hands.
The scent of both creams is delicious! The Fleur d'Osmanthus contains Apricot kernel oil, blended with shea butter and is perfect for dry skin. The fragrance is light and floral yet has a fruity smell that reminds me of some kind of sweet from my childhood. It's definitely an uplifting smell and puts a little smile on my face every time I apply it.
The Rose hand cream smells well, like roses, but it has a soft, relaxing scent without smelling like old ladies! It's made rosebuds, peony and almond milk, making it a much romantic floral scent instead of your usual in your face rose smell.
In both of the ranges you can pick up various other products including foaming shower honey, body lotion and perfume dry oil.
I've been alternating these creams as I can't decide which I prefer. They both have pretty much the same moisturising effect but two completely different yet utterly gorgeous smells. I'm going to purchase some other bits from the Fleur d'Osmanthus range, particularly the perfume. I think I need it in my life.
*PR Sample*