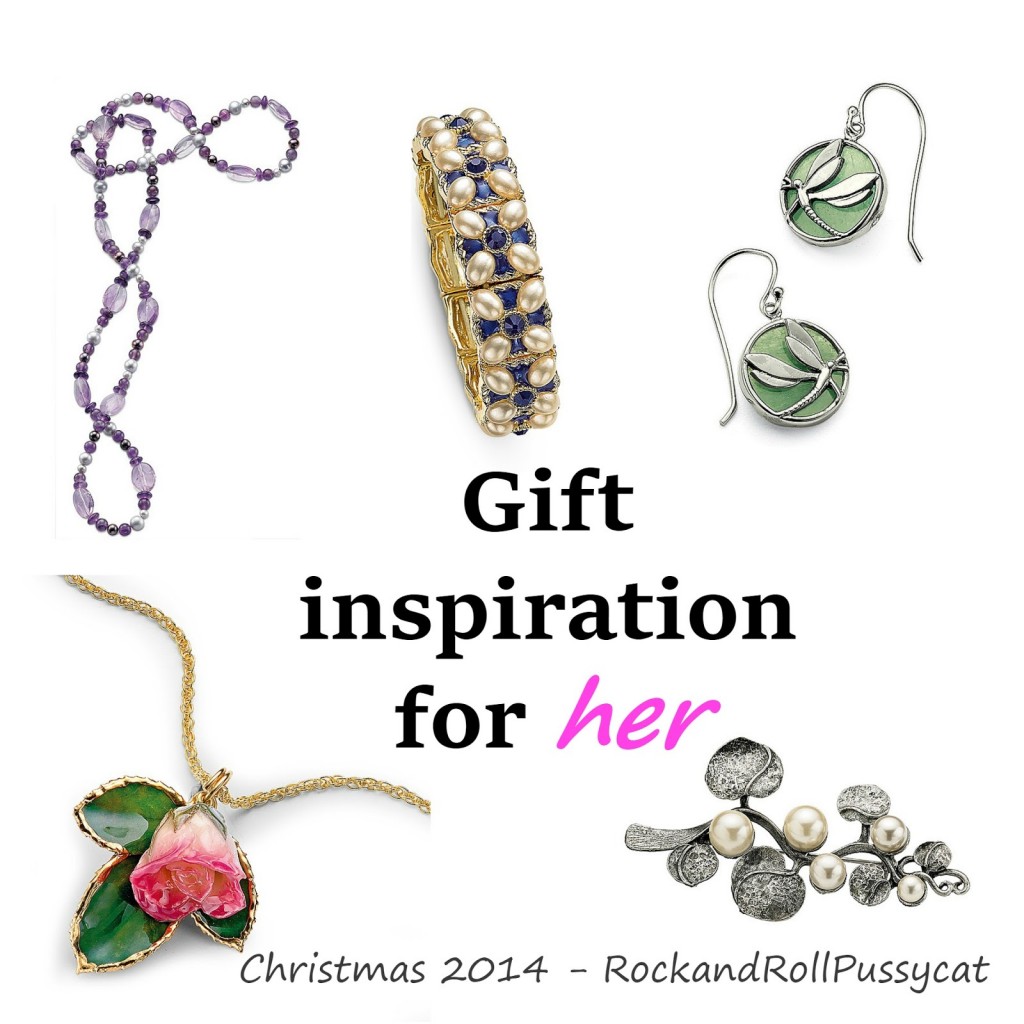 Am I allowed to mention the C word yet?
It's November now, so CHRISTMAS is next month! Have you started your shopping yet? Usually I'd be done by now, I buy throughout the year so December's wage doesn't get eaten up by panic buying but this year I have been absolutely rubbish. Maternity Pay and now no pay has hindered my buying and I've found out it's true what they say about 'baby brain'. I'm convinced my brain has shriveled up a little since the little man arrived, I have become so disorganised and scatty.
Time to get organised, otherwise I'll be shopping on Christmas Eve, frantically trying to buy last minute gifts.
I've found some great gift ideas for the females on my Christmas list at
Museum Selection
, a website selling a whole host of beautiful items which would make a wonderful gifts. Museum Selection work with various museums and galleries offering a large range of home accessories, gifts and cards.
I've put together a few ideas for jewellery gifts for the ladies in your life.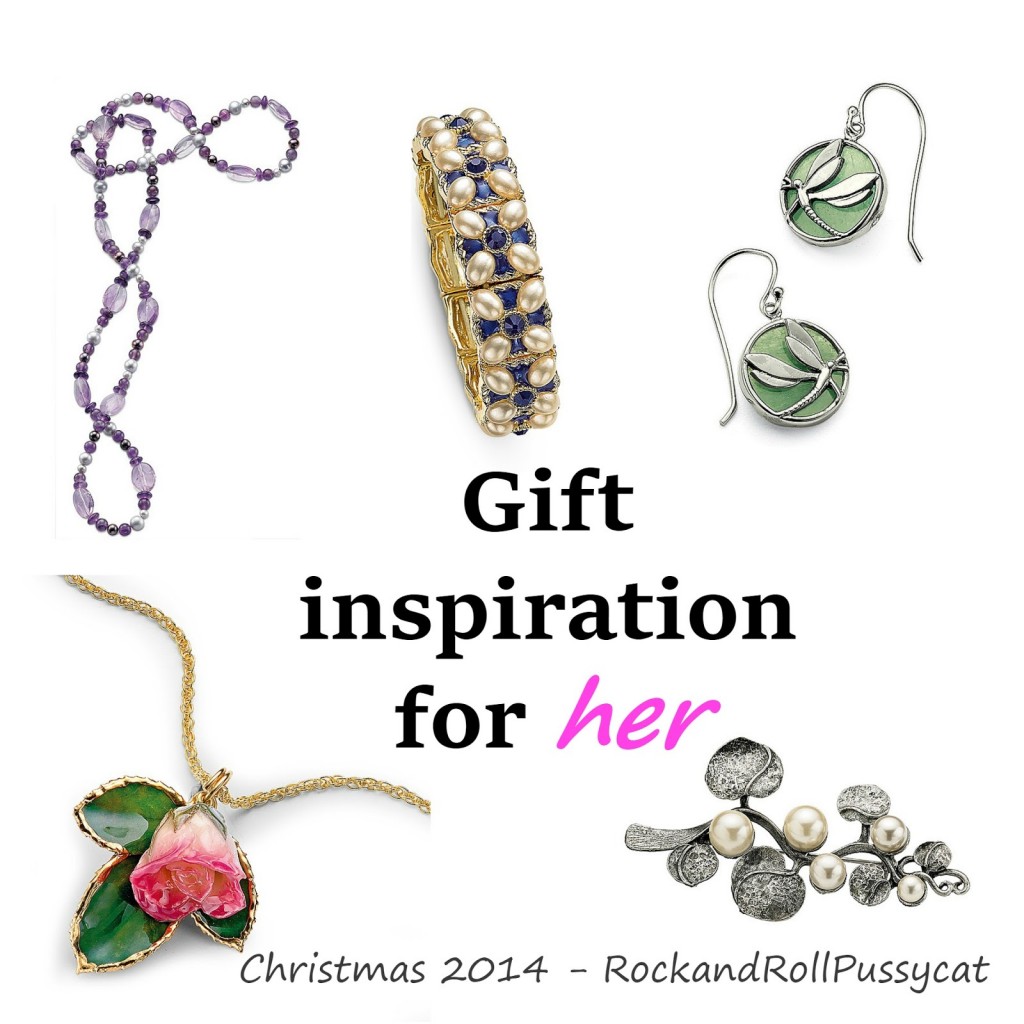 I love how delicate the
Amethyst and pearl necklace
is. I'm a huge fan of pearls and I think the purple Amethyst colour looks great with them. I love the longer 20's style length and I think the necklace would make a great gift for a more mature lady.
The
Real rose pendant
is adorable! It's so sweet and unusual. Whilst I'd love to give it as a gift, I'd much prefer receiving it as one!
The
dragon fly silver earrings
are so pretty. The green background colour is lovely. They're not the style I would choose for myself which is just as well really, or they'd find their way into my jewellery box!
Such pretty colours! I love the
Jane Seymour bracelet
. It's very elegant and sophisticated. It would look fab with your glam Christmas dress.
My grandma always used to wear brooches, so although I wouldn't necessarily wear one myself, I am usually quite drawn to them. I love the simply but sparkly design of the
Arts and Craft foliage brooch
. A must have gift for a grandmother!
What I really like about the Museum Selection is the varying prices. There's something for every budget with pretty pendants starting at just £6.99. You could even pick up your Secret Santa gift from Museum Selection.
Museum Selection has kindly given one of my blog readers the chance to win a brooch from their collection. The
Sibyl silver brooch
features moonstone and synthetic opals and was made exclusively for the Museum Selection. It's such a beautiful delicate piece. It would make the ideal gift some someone, but I wouldn't blame you if your kept it for yourself!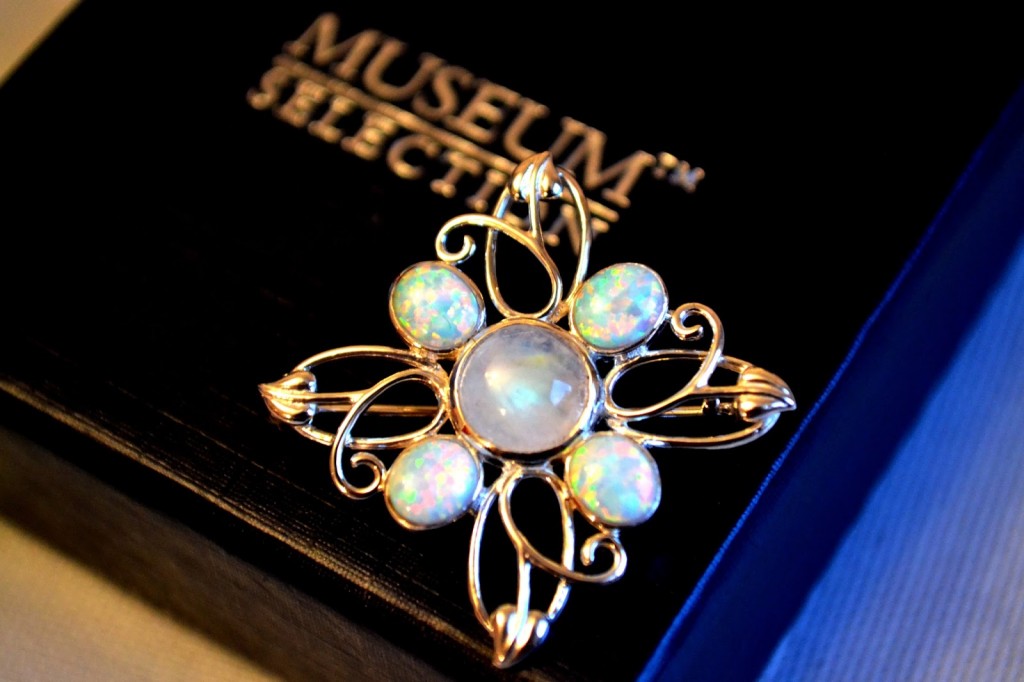 To win you need to fill in the rafflecopter form below.
A winner will be chosen randomly via Rafflecopter
The winner will be notified via email and Twitter (if you leave your handle)
ALL entries are checked and if any of your entries are found to be fake ALL of your entries will be disqualified.
You will have 28 days to respond to the winning notification, if you don't a new winner will be chosen.
The prize will be sent via a trackable method.