Degustabox is a fab monthly food and drink subscription box that costs just £12.99. It's packed to the brim with tasty products that may be new to the market or from well known brands. I love it's arrival every month and the excitement of finding out whats inside.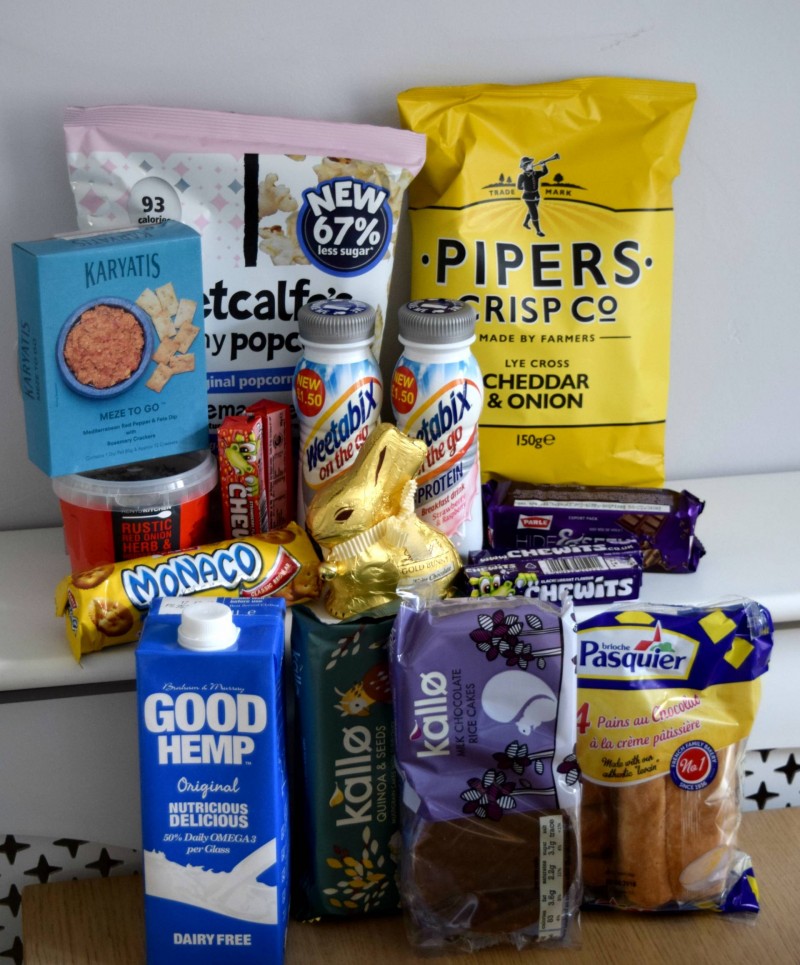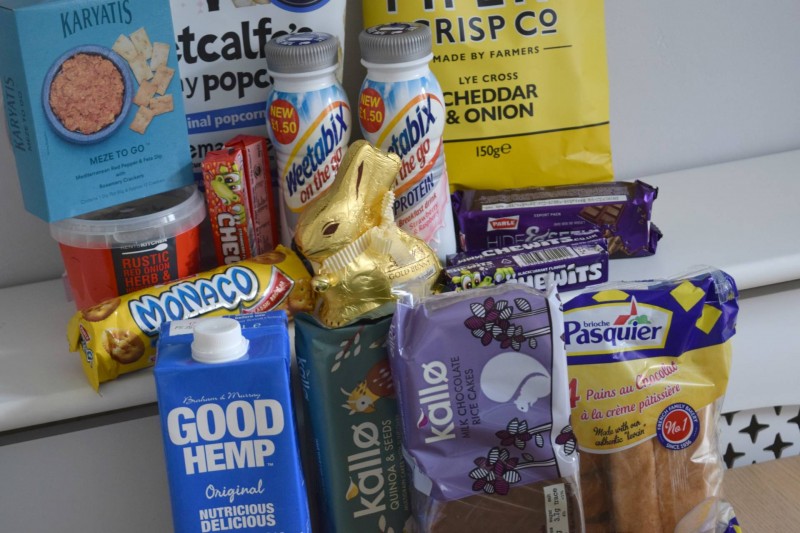 Parle Hide and Seek biscuits 59p
A brand I'd never heard of but definitely something I'll be buying again. Hide and Seek biscuits are India's best moulded chocolate chip biscuits. They're a tasty treat but because they're small in size they feel loads less naughty.
Parle Monaco biscuits 39p
These are more of a cracker than a biscuit. They're lightly salted and nice enough to eat. They're nice with spreadable cheese on top.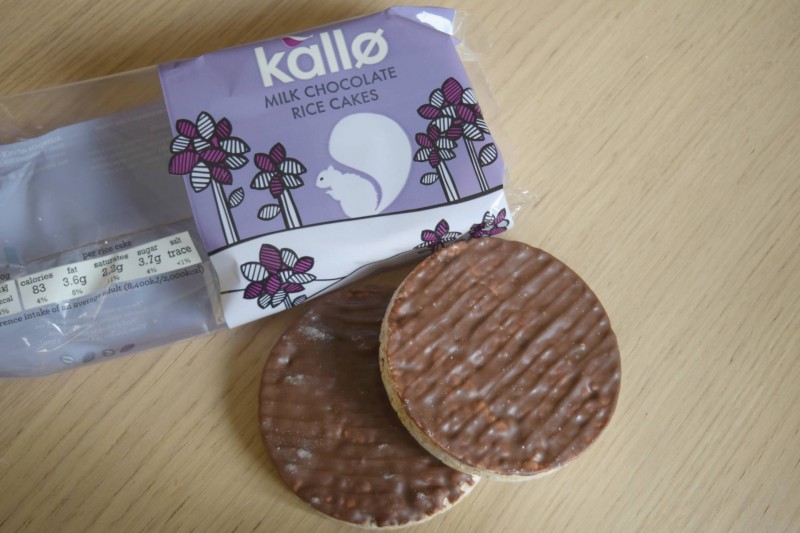 Kallo Milk chocolate rice cakes £1
I absolutely love these, I buy them regularly so I was pleased to see them in my box this month. They're a great alternative to a chocolate bar. I usually take them to work and have them as an afternoon snack.
Pipers crisps £2
The makers of these crisps have won 23 awards for their products. They use locally sourced potatoes in sunflower oil and are seasoned using products. They very tasty with just the right amount of crunch. Hubby and I munched our way through them whilst watching a film.
Weetabix on the go drinks x 2 £1.50
I love the idea of these. They're great for breakfast on the go and a great way to up your Protein levels. They also contain 4 vitamins, iron and calcium and contain no artificial colours, flavours, preservatives or sweeteners. I often leave the house for work at 6.15am so these are perfect to drink in the car on the way.
Lindt white chocolate bunny £2.99
I love Lindt chocolate, it's one of my fave brands. I usually opt for the milk version but it turns out the white variety is just as tasty and creamy.
Kent's Kitchen stuffing mix £1.85
I'd never heard of this brand before but the flavour sounds delicious. I can't wait to try this on our Sunday Dinner soon.
Chewits x 4 35p
I can't remember the last time I bought Chewits but I love them. Did you know they've been around for 50 years! I took them to work to give me a sweet boost during the afternoon lull.
Karyatis Meze snack £1.99
This is a great idea but I didn't really like the taste of the dip. The Rosemary crackers were great though and full of flavour.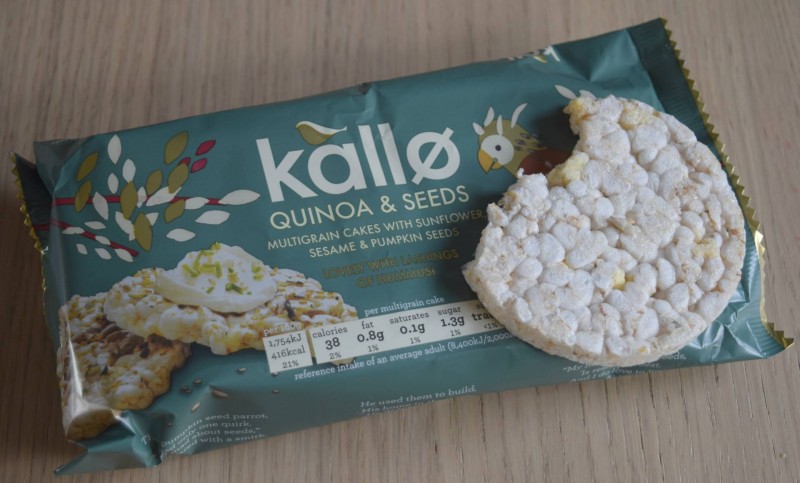 Kallo Quinoa and Seeds multigrain cakes £1.89
I love the taste of these. They're my new favourite snack. They're really tasty on their own or piled high with ham and cucumber. The little man is also a huge fan. I haven't been able to find them in any local stores yet though which is a little disappointing.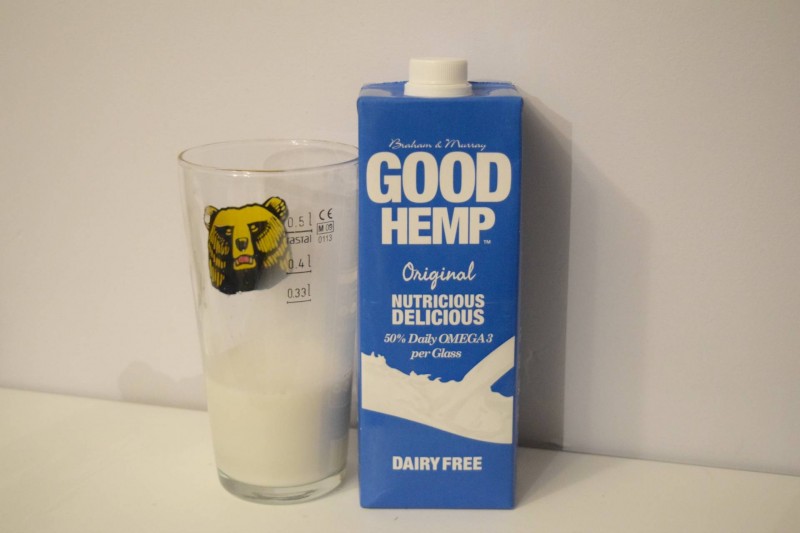 Good Hemp drink £1.49
A dairy free alternative to milk which is ideal for those with intolerances. I wasn't a huge fan of the flavour but the little man really loved it.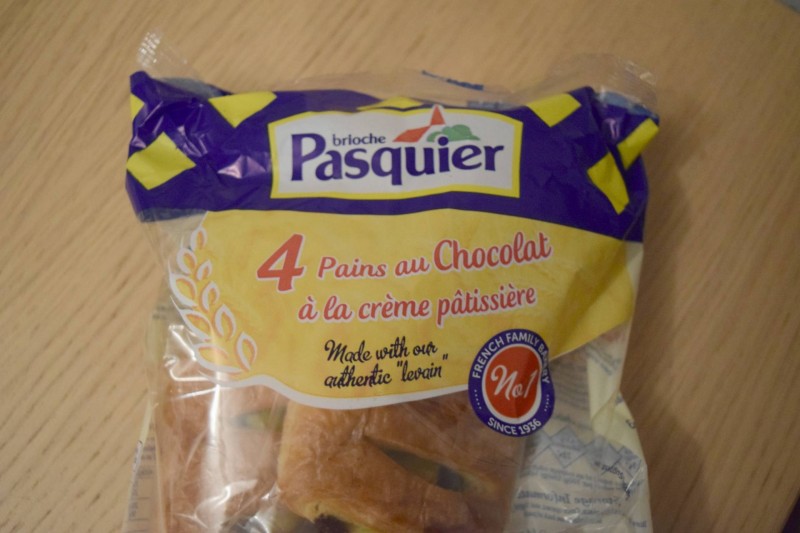 Brioche Pasquier £1.40
We already buy these and love them. They make a great quick and simple breakfast or afternoon snack. The little man loves them and often asks for them. They can also be eaten warm if you prefer, but they're great straight from the packet.
Metcalfe's Skinny Popcorn £1.50
This went down very well and it was nice to see a healthier alternative to the usual Butterkist popcorn we buy. It contains 67% less sugar than all other sweet varieties on the market and only 93 calories per serving.
The products in this months Degustabox would have cost£21.79 if they were bought separately so £12.99 was a pretty good price. If you'd like to try a box yourself I have a code to use to knock off a whopping £6 – just enter code BLDEG15 at the checkout.
for more information :