The little man has a plastic play house for the garden that we bought second hand last year. He enjoys being in it but I'll admit I've always lusted after a more sustainable, durable version, something that not only looks great but will withstand the weather and encourage hours of fun. Unfortunately price has always been an issue, with prices around £500 for wooden playhouses locally, the answer was always going to be no.
That's where Garden Buildings Direct come in. An online company selling a huge range of gardens products such as sheds, playhouses and summer houses with free delivery on selected postcodes, they sounded perfect.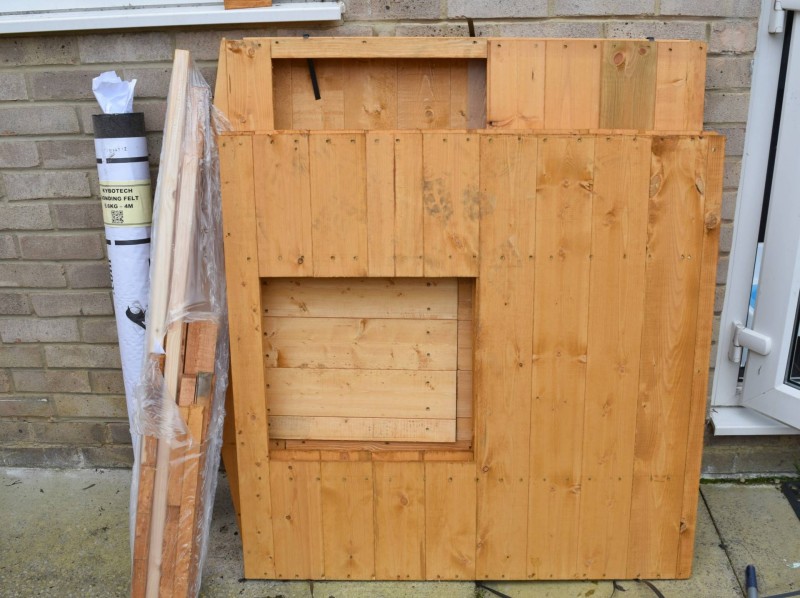 They recently sent us a BillyOh Mad Dash 300 Bunny Playhouse, which is wooden play house perfect in size for an adventurous toddler like the little man.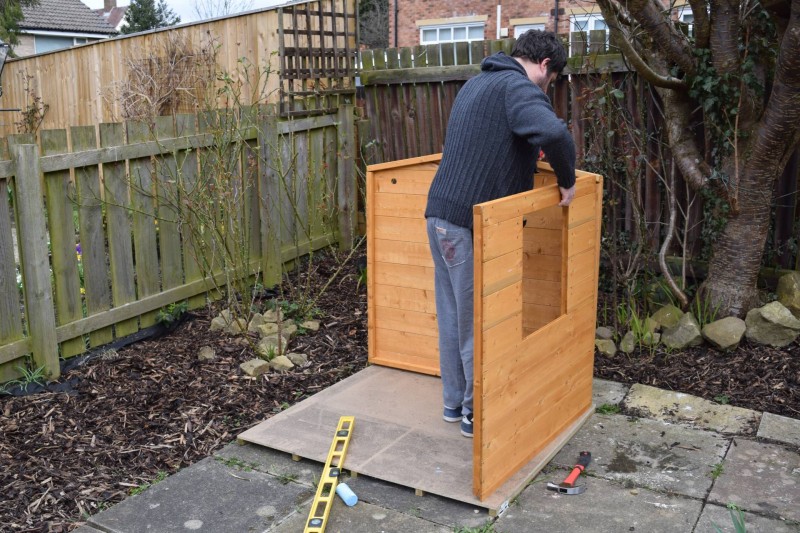 Hubby was very pleasantly surprised by amount of parts that arrived. He seemed much happier to put it together when he realised it wouldn't take him hours and hours to put up. It'd pretty much flat packed when it arrives, so you just need to read the concise instructions and you're ready to start putting it together.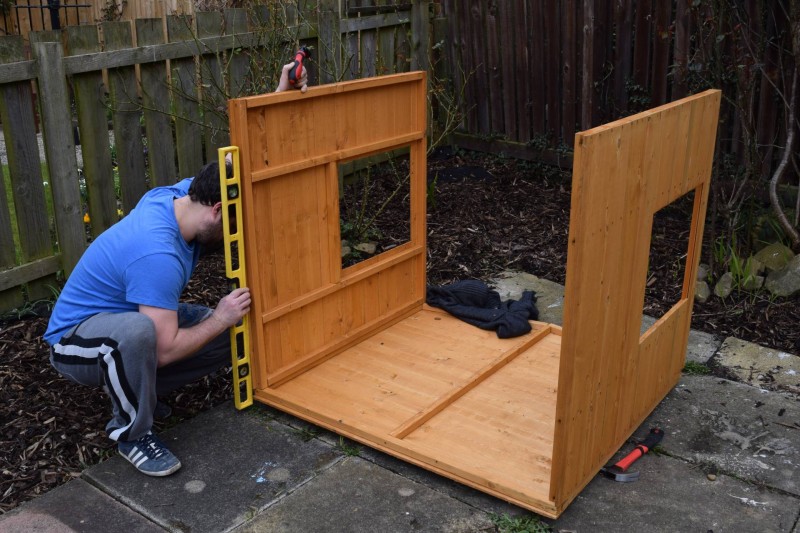 I heard very little swearing and saw no tools being thrown so presumably the playhouse was relatively easy to put together.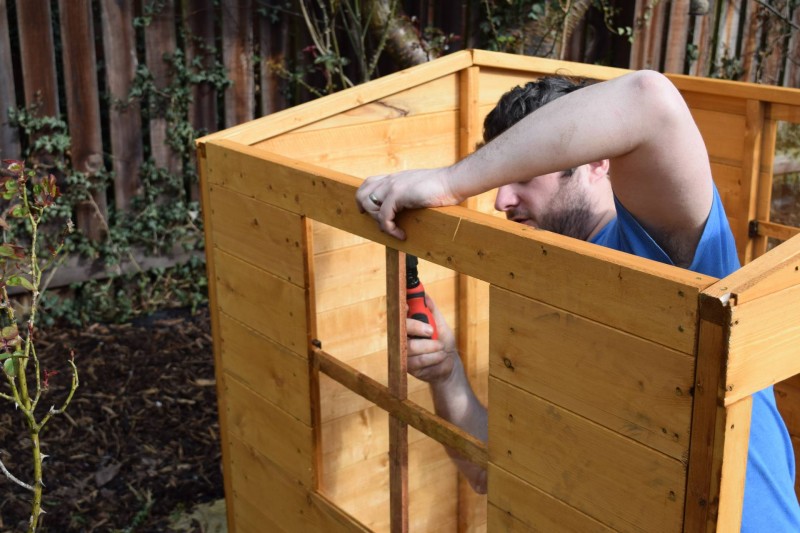 When you order your playhouse from Garden Buildings Direct you can opt to purchase additional extras such as a Premium Tongue and Groove Floor or a picket fence to go round the perimeter of the playhouse. You can even pay extra for it to arrive already painted. I like the fact you can customise the house to suit your needs without having to do it yourself.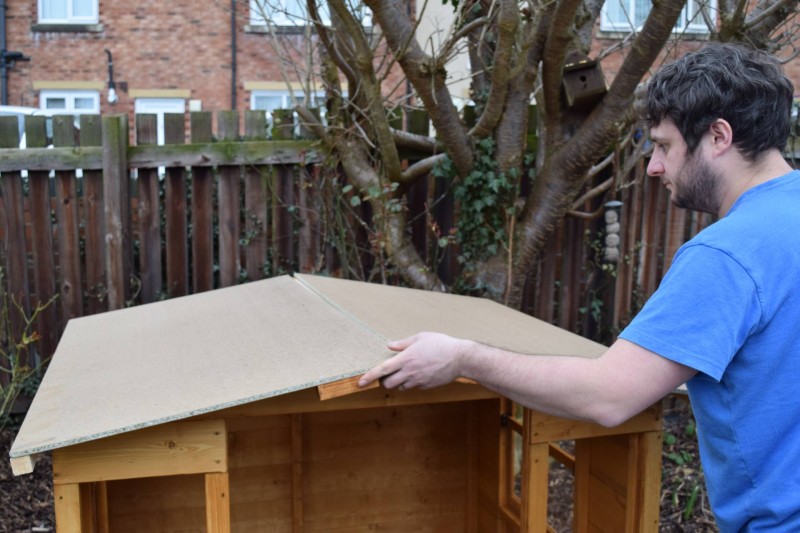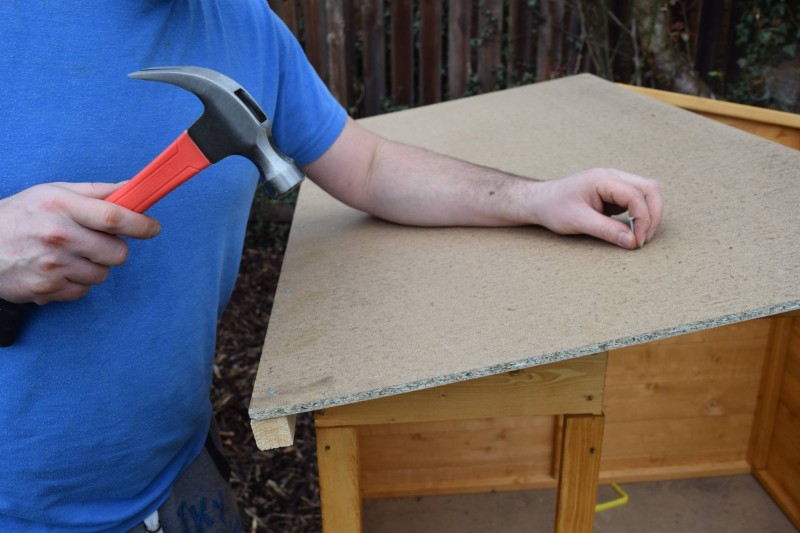 Once the roof panels were fastened on Hubby covered it with the felt that was provided before tacking it down and then securing it with the fascia boards. You're sent slightly more felt than you need which is very handy if you make a mistake when tacking down the fist piece like we did.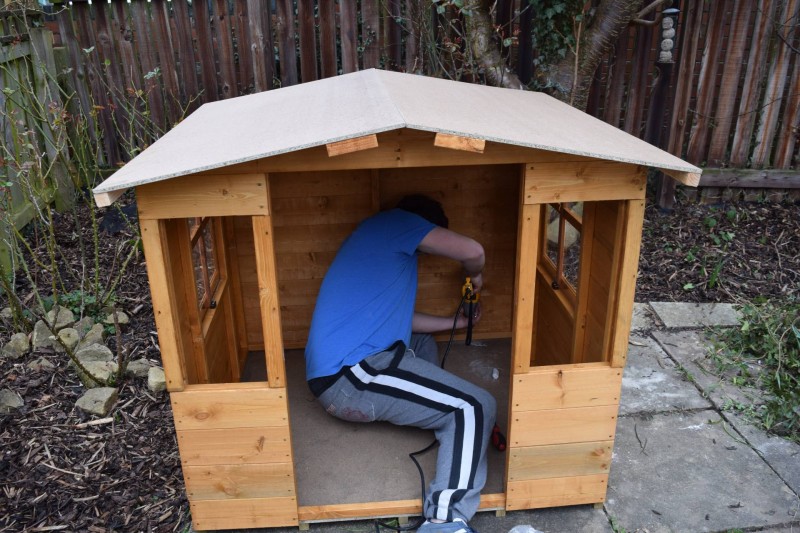 At 118cm tall the playhouse is the ideal size for the little man. It's actually pretty roomy inside and is able to house his table and chair set and a small Little Tikes kitchen with ease.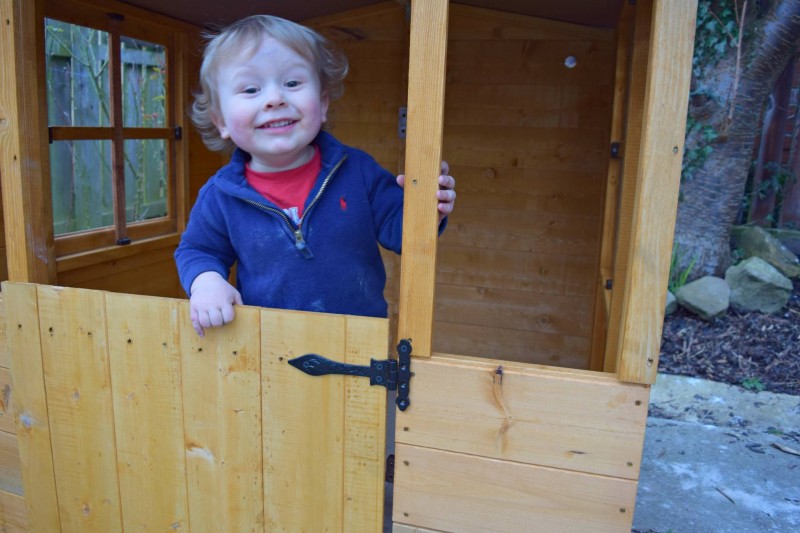 The stable style door is a hit with the little man. He loves opening and closing the top part and I feel reassured by the fact there's a gap between the top and bottom parts of the door which means trapped fingers are less likely.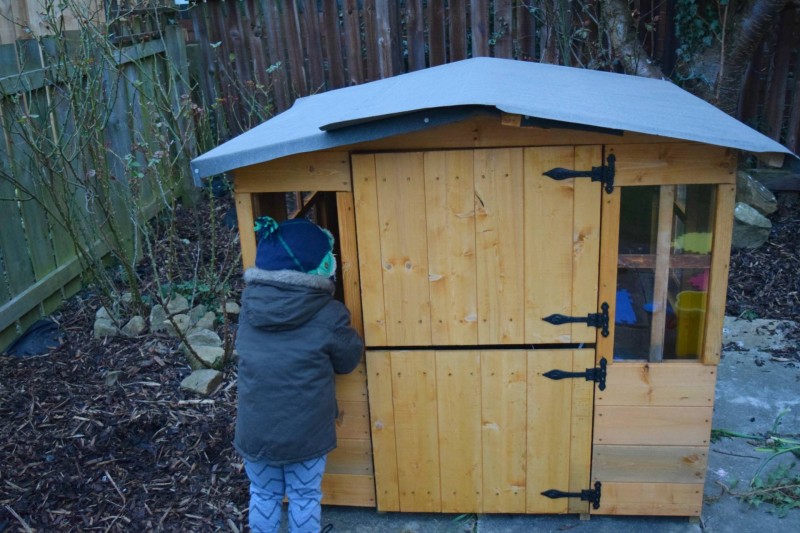 The window 'glass' is actually perspex which is much safer for little people. It's easily fastened in, in front of the wooden frame and looks great, I can't wait to make some curtains to finish off the windows properly.
Once the playhouse was safely erected I decided to paint it. The playhouse is made from Graded European Softwood which should hopefully withstand the less than kind UK weather but I still used two coats wood preserver before applying the paint. I then used Coloured wood stain in Waterfall from B & Q for the main blue colour and Ronseal garden paint in white ash for the trim. I think the colours work really well together and it looks bright and fresh at the bottom of our garden.
I'm really impressed with the BillyOh Mad Dash 300 Bunny Playhouse. It's sturdy and solid and the little man is very impressed. At just £135 delivered I think it's an absolute steal and I've already recommended the company to everyone I know.
If you'd like to see a quick video of Hubby putting it together feel free to click through to my YouTube channel below.