Another month, another fabulous Degustabox. If you've never heard of Degustabox, it's a monthly food and drink subscription box that costs just £12.99. Each month you receive numerous products which if bought separately would cost a lot more than the price you pay. For example, this month the total cost of the products would cost £24.81 whereas the cost is only £12.99 – bargain! If you've never had one delivered before, you can use BLDEG15 at the checkout to get your first box for just £6.99.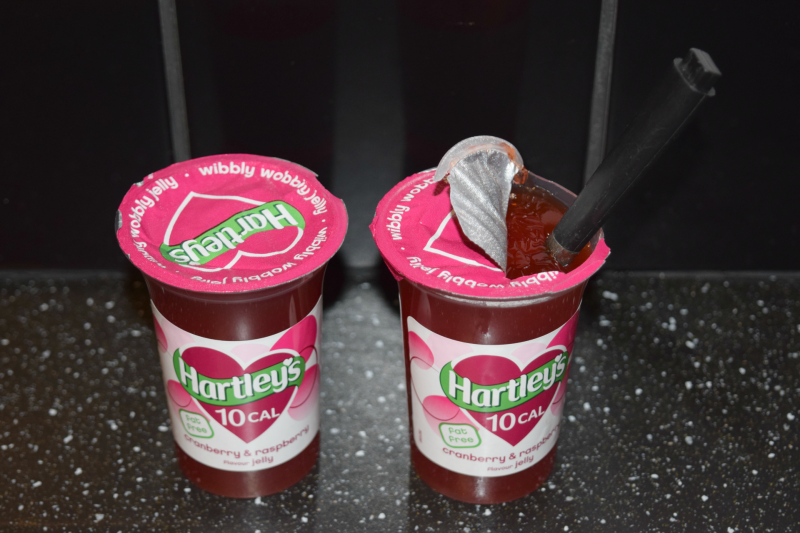 Hartleys Fruit in Jelly x 2 50p and Hartleys 10 cal Jelly pot x 2 70p
They're great for work lunches with the added bonus that they're free low in calories so perfect for my constant dieting attempts. The little man loves both kinds so we'll be buying them again.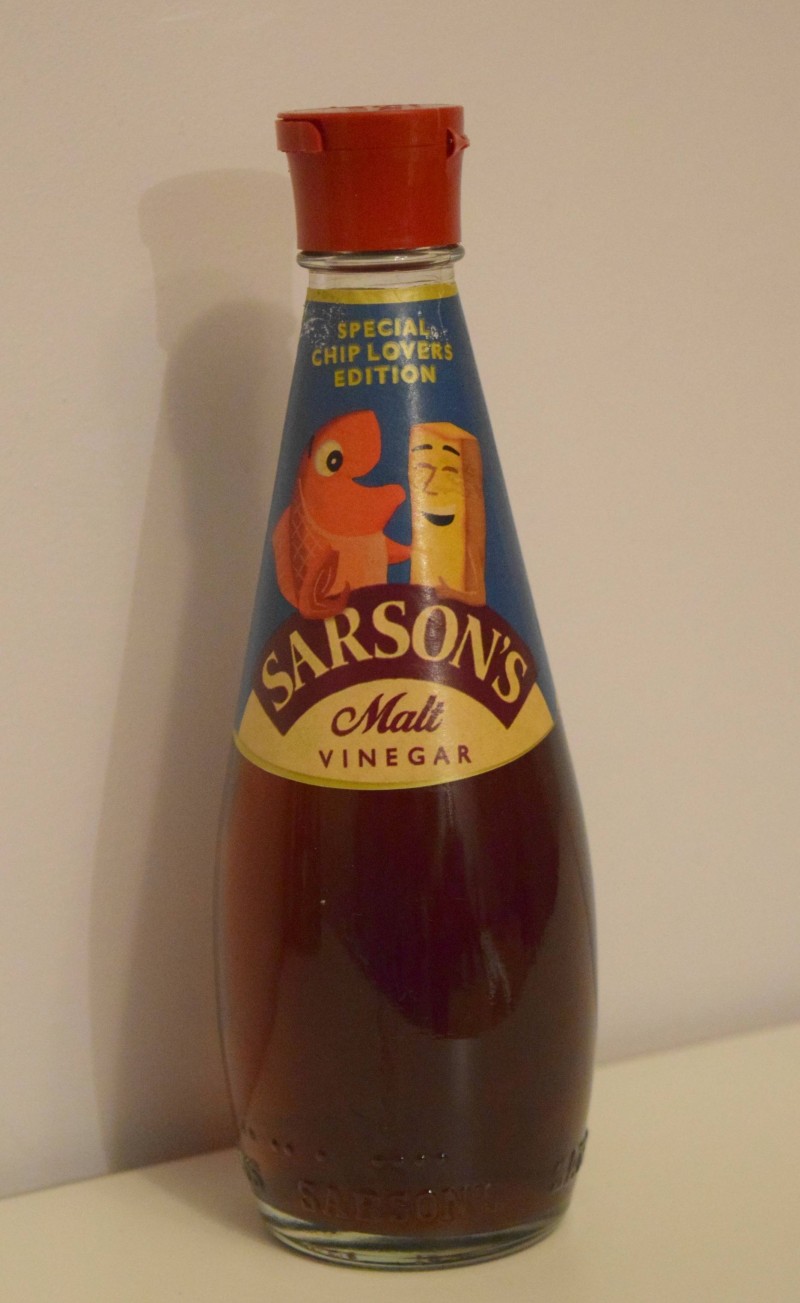 Sarson's Malt vinegar
It's always handy to have a bottle of vinegar in the cupboard in case we have homemade fish and chips. Sarson's are the UK's Number one vinegar brand, and currently have limited edition bottles with Paul Thurby's Fish and Chip characters which are pretty cute.
Mr Kipling Cranberry, orange and oat slices
The small slices were perfect as an afternoon treat with a hot cup of coffee. They're full of toasted oats and honey and are a little like a cross between a cake bar and a flapjack. At 132 calories per slice it'd be a crime not to like them.
Divine caramel bar and dark caramel bar x 2 £1
The only UK chocokate company that is 100% fairtrade have introduced two caramel bars, both are delicious. I was shocked I liked the dark chocolate but it was just as yummy as the milk.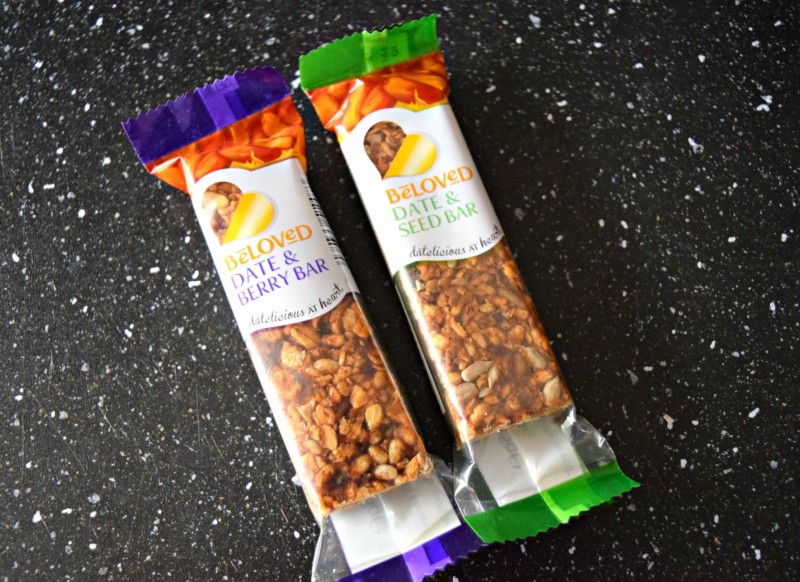 Beloved Dates bars x 2 59p
Beloved Dates bars are vegan friendly and have no added sugar. They're made with natural date nectar, tasty ingredients and are cold pressed which makes them more nutritious and with just 130 calories, they're healthier than your usual cereal bars. The little man went wild for these, I've been looking out for them during our food shopping but haven't come across them yet.
Nutribix Wholegrain cereal £3.79
A brand new wholegrain cereal usimg honey, coconut and sorghum, these are crunchy and filling and make a nice change to my usual Wheetabix.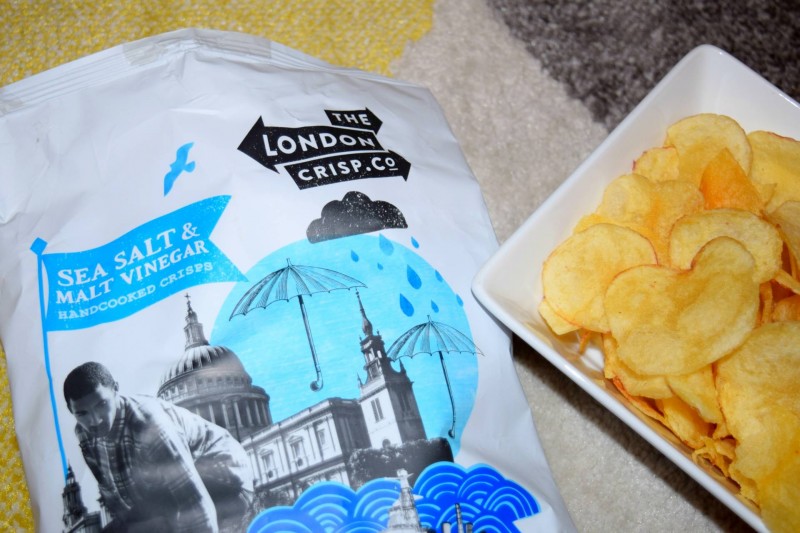 London Crisp Company Salt and Vinegar crisps £2.29
I love posh crisp but I did think at £2.29 they'd be pretty expensive to buy regularly. They were crunchy and light and full of flavour. They were a huge hit with Hubby and I. As well as the South Bank inspired Salt & Vinegar that we had, you can also get Shoreditch inspired Cheese & Onion, Greenwich inspired Prawn Cocktail, Soho inspired Sea Salt and Camden inspired Sweet Chilli.
Ritz Crisp and Thin £2.19
I really liked these new oven baked snacks. They're healthier than crisps but taste yummy. They're delicious dipped in Tzatziki.
J20 Spritz drinks x 2 £2.49
I absolutely love these. They're so much nicer than the usual J20 drinks. The flavours are light and refreshing and will make the perfect Summer drink. I was sent the Apple & Watermelon and Pear & Raspberry in my Degustabox – both were so nice.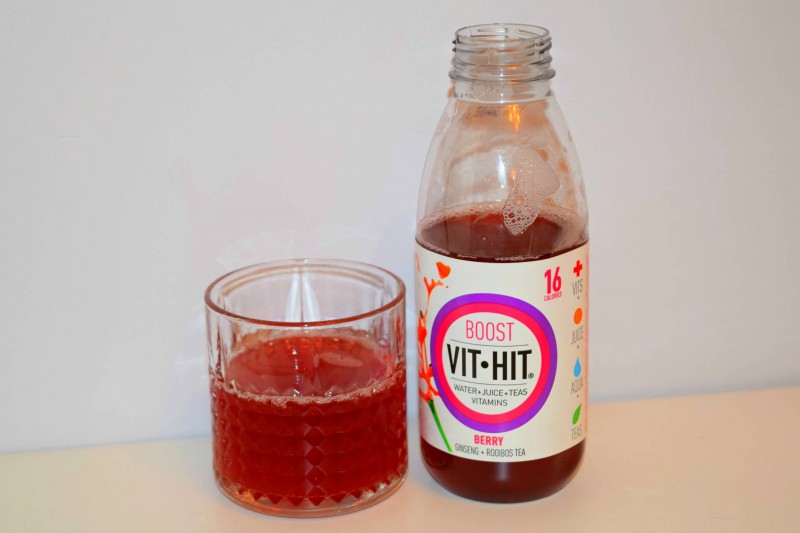 VitHit juice £1.80
I'm a huge fan of vitamin drinks, so this soft drink was always going to be a (Vit)hit. It contains 100% RDA of 8 different vitamins, no added sugar and less than 35 calories per bottle. It makes a great alternative to water after a gym class.
£6 off your first box, simply sign up at Degustabox and use the code BLDEG15 for your discount.
This months box was jam packed with great products. I was really impressed with everything. I think my favourite products were the J20 Spritz drinks and the Divine caramel bars.
For more details on Degustabox: