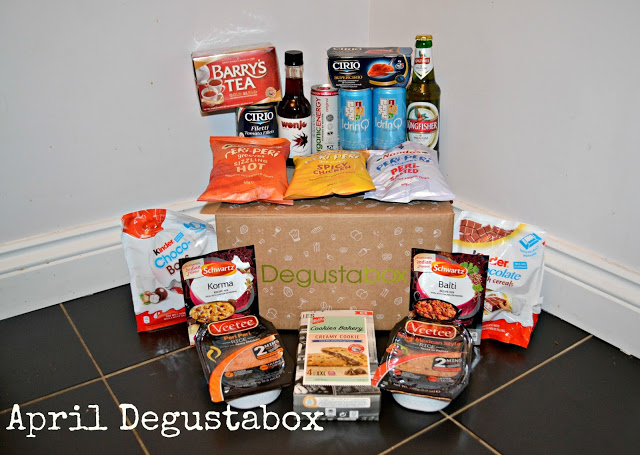 I'm already in love with my monthly Degustabox delivery. I love the surprise element and the completely random selection of goodies that is delivered right to your door.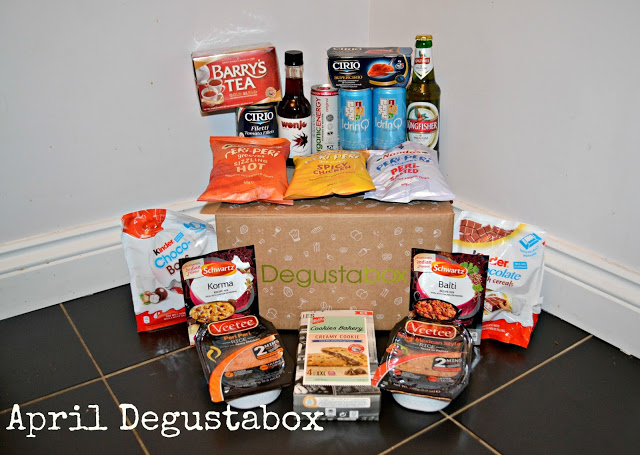 This months box had an international theme and contained products from Germany, Ireland, Portugal, Italy, South Africa, the USA and India from brands such as Kinder, Cirio, Kingfisher and Scheckters Organic Energy.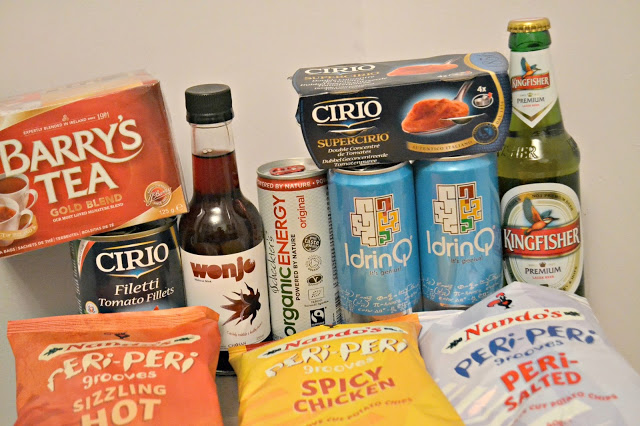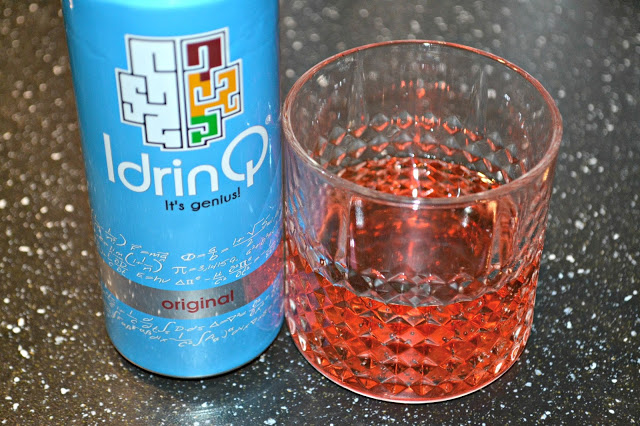 IdrinQ (original) – 2 x £1.35
I didn't like this as much as the Scheckters drink but it was ok, and didn't taste too synthetic. The blurb claims that "IdrinQ® is a new generation drink, which helps to think smarter. Things that were challenging become simpler and everything seems clearer and more in focus. It is great for idea generation and creativity. It helps to separate the important from unimportant. With IdrinQ® everything clicks!" Well it didn't make me into Stephen Hawkins but it did give me a lift.
Barrys Tea teabags – £1.75
I don't drink tea but Hubby seemed impressed with these. He says the bags make a good strong brew and he'd been keen to add these to our weekly shop. Barry's is an Irish brand but available to buy here too.
Veetee microwaveable rice – 2 x £1.49
There were two varieties in the box – Peri Peri and Spicy Mexican style. They are quick and simple and are ready in minutes. Of the two I preferred the Peri Peri flavour, it went really well with the Schwartz curry we made. The rice is actually available in 17 different flavours so I'll be looking out for some more to try.
Cirio Tomato Fillets and Double Concentrate of Tomatoes – £1.69 + £1.20
They were great to add to curries and pasta sauces but not very different to any other brands of tomato base products, and to buy are quite a bit more expensive.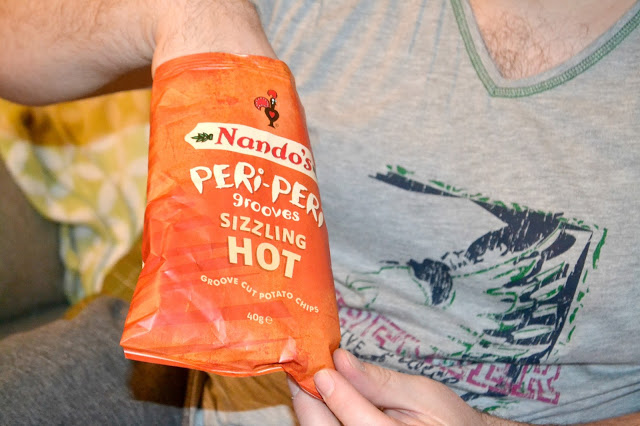 Nandos peri-peri chicken crisps in three flavours – peri-salted, spicy chicken and sizzling hot – 3 x 69p
I was expecting so much more from these. I adore Nandos and was expecting similar flavours. They were quite plain with not much flavouring. The peri salted was much hotter than the sizzling hot flavour which was very surprising. I think they'd be fine to accompany a dip but I wouldn't buy them to eat by themselves.
Scheckter's Organic Energy caffeine blend – £1.35
I didn't think I'd like this but I did! It didn't taste like an energy drink. It doesn't have an artificial flavour and was quite light and refreshing.
Kinder chocolate – £1.55 x 2
Both packets of the Kinder chocolates are delicious. I've bought both varieties since and they're already firm favourites in out house.


Kingfisher – £2 – this is only in the alcohol friendly boxes
I've had this many times before and I love it. It's clean and crisp and very refreshing. It's an Indian beer and we usually have it when we go to our local Indian restaurant.


Wonjo hibiscus drink – this is only in the non alcoholic box
I quite liked this. I was great over ice and I imagine it would taste great with a tiny touch of alcohol for a summer cocktail. It's made from 100% natural ingredients by Chosan, an independent producer of healthy and exotic drinks.
Schwartz authentic Indian flavourings – Korma and Balti – 2 x £1.08
We loved these. They were quick and simple to use and were both very tasty. They went perfectly well with the microwaveable rice. I've since bought both flavours again.
Debeukelaer Cookies Bakery – £2
The cookies are New York inspired and come individually wrapped. I wasn't really a fan of these straight from the packet but they were delicious microwaved for a few seconds. They're the perfect companion for a hot cup of coffee.
The monthly Degustabox subscription costs £12.99 which includes free delivery. This months box contents come around £23 which means you're making a great saving. I loved the variety in the box this month and really enjoy the delivery anticipation.
Degustabox have also given my readers a discount code for £3.00 which is WV449, you can use it to get your first box at a discounted rate.
You can learn more about Degustabox on the links below.
http://bit.ly/DBhomepage – website
http://bit.ly/DBUKfacebook – Facebook
http://bit.ly/DBUKTwitter – twitter

*I was sent the box free of charge for review purposes. Opinions are my own*