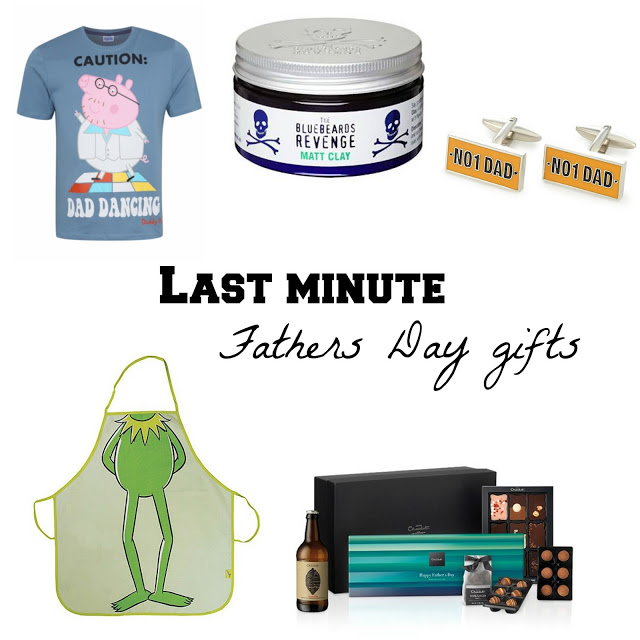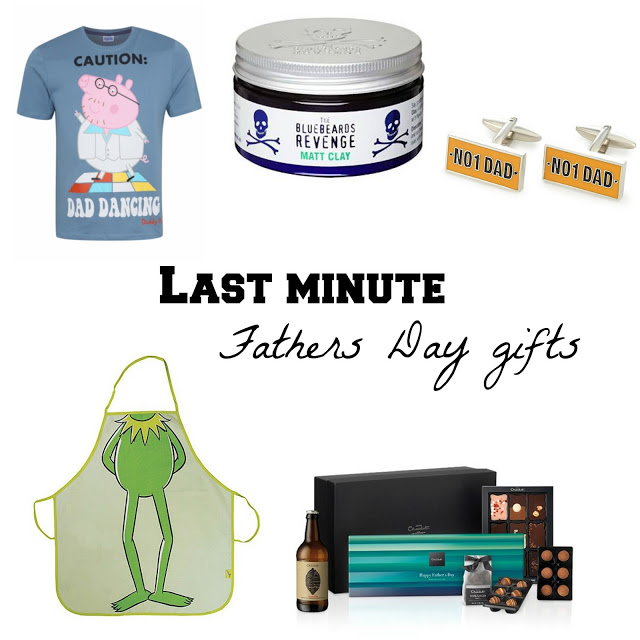 I love this Daddy pig t shirt. It's super cute and would make a great Fathers Day gift from a tiny person to their Daddy.
I love The Bluebeards Revenge products and have bought them for both hubby and my Mams partner before. The Bluebeards Revenge matt clay is among their new products. They've recently released three new products :- a pomade, matt clay and matt paste to their already fab range. The Bluebeards Revenge products make the perfect gift for even the manliest of men!
The No 1 Dad cufflinks are quite cute. They'd be perfect for a child buying their Fathers Day present themselves, with their own pocket money.
I adore this Kermit apron, it would make a great gift for a Dad who is good in the kitchen or likes to show off his BBQ skills.
Well who doesn't like chocolate?! The Hotel Chocolate hamper for him looks amazing, and it's something a very deserving wife could share!
4 days to go. Are you ready?