The weather was fine, hubby was off work and we decided to take The Little Man for a wander round Durham City.
I've lived close to Durham City for most of my life and it's easy to sometimes forget how beautiful the city is.

We took a stroll up Saddler Street towards Palace Green, Durham Cathedral and Durham Castle. It was quite busy with people making the most of the sun.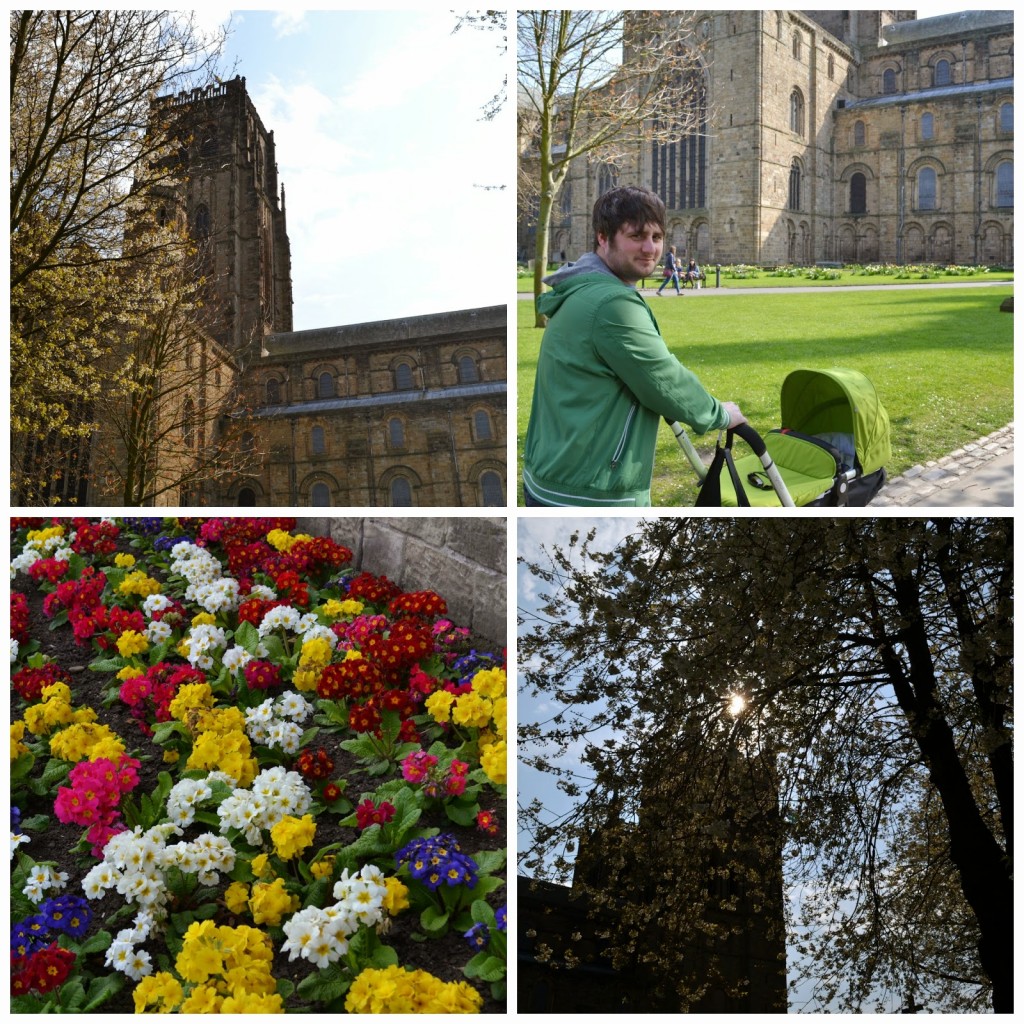 We didn't venture into the Cathedral today. Hubby and I have visited many times and The Little Man is too small to appreciate how pretty it is so instead we walked round Palace Green before heading down towards the River Wear.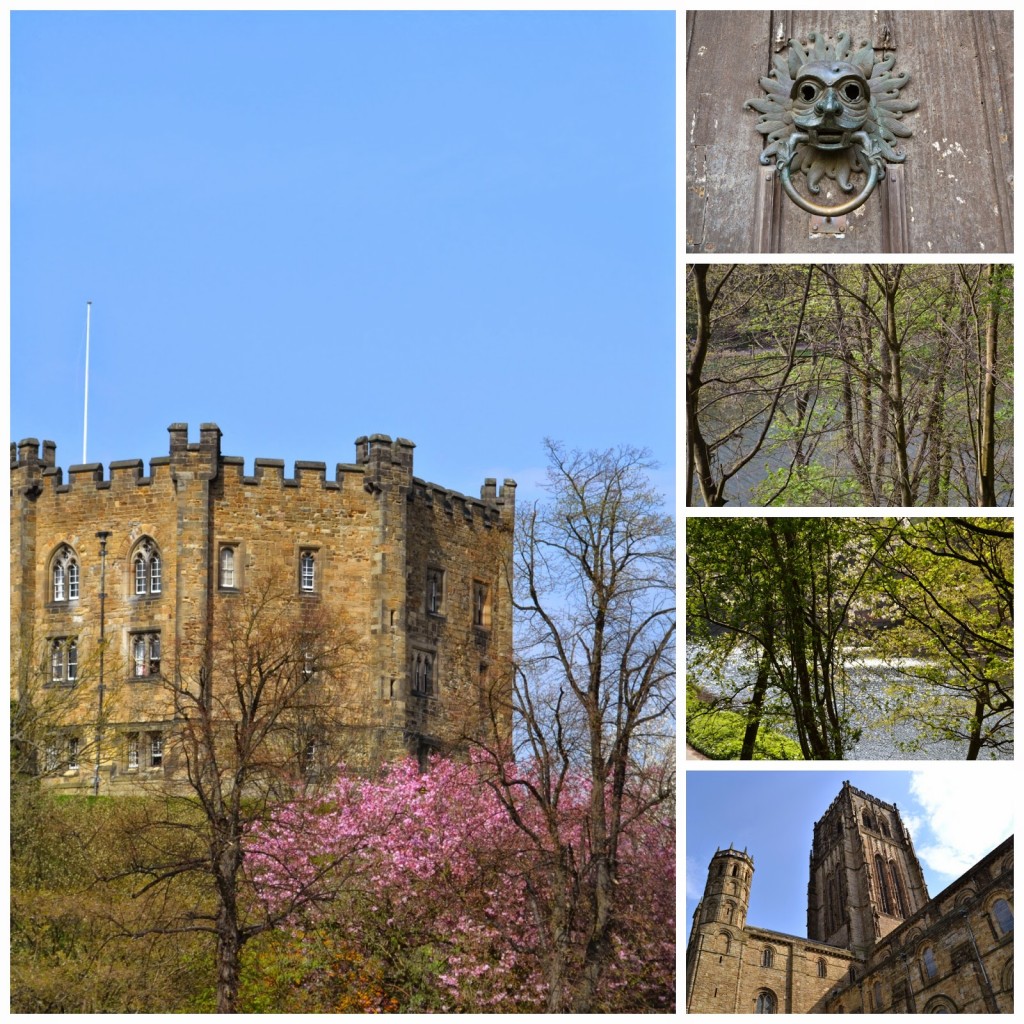 The river side was also really busy with students, dog walkers and even some people setting up barbeques!

We walked for a couple of miles along the edge of the river before heading up to the Market Place where we intended on getting a cuppa in a tea shop but by the time we got there it was getting cold and late so we headed home instead.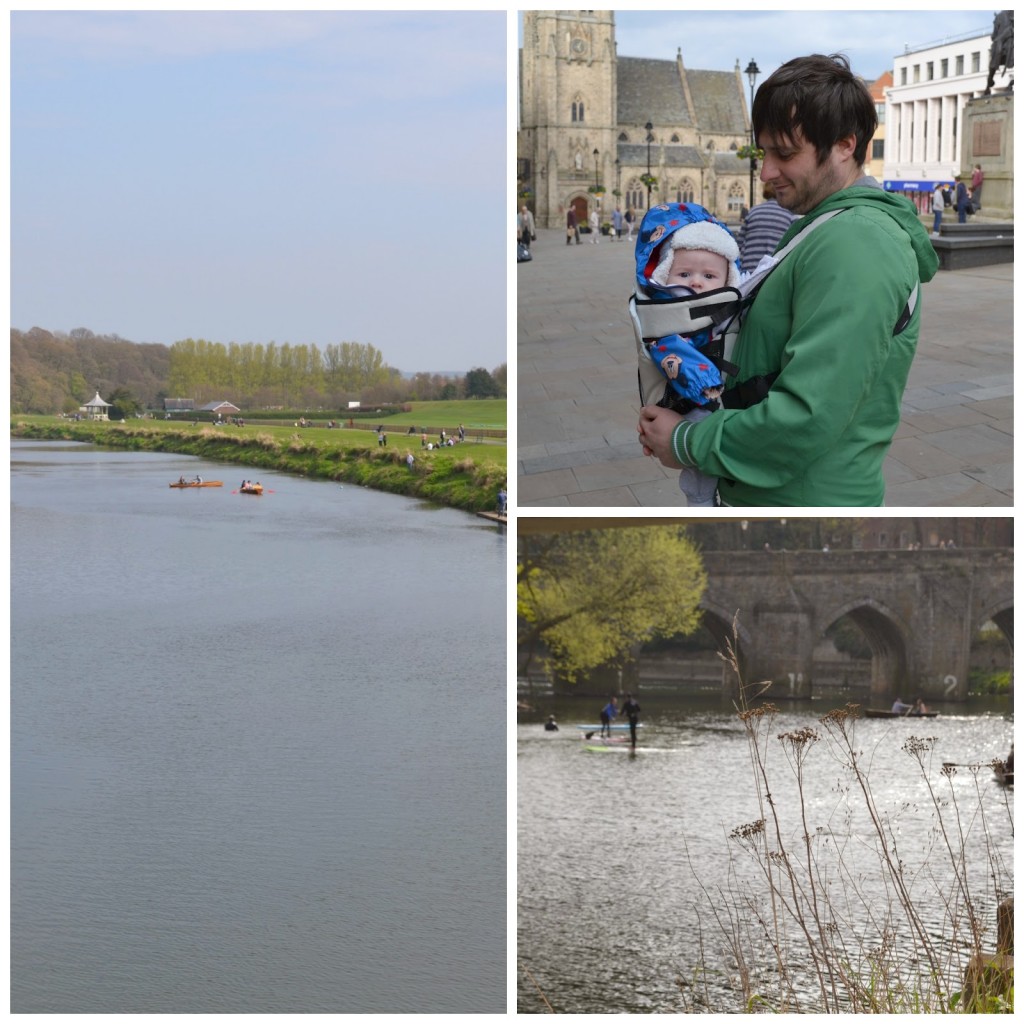 It's rare to have a day out together, particularly when it's sunny! One of the best bits was it didn't cost us a penny.