Autumn is my favourite time of the year. The landscape is changing daily, the leaves are beautiful and there's a chill in the air, it's also the season that I prefer buying clothes for.
I've already gone wild in Primark with their long, slouch cardigans ( I've bought one in every colour), their cosy, chunky jumpers and thick, wool lined leggings. They only thing I really need to update now is my Autumn and Winter accessories.
I've been scouring the internet for some pretty accessories to go with lovely new, cold-weather outfits.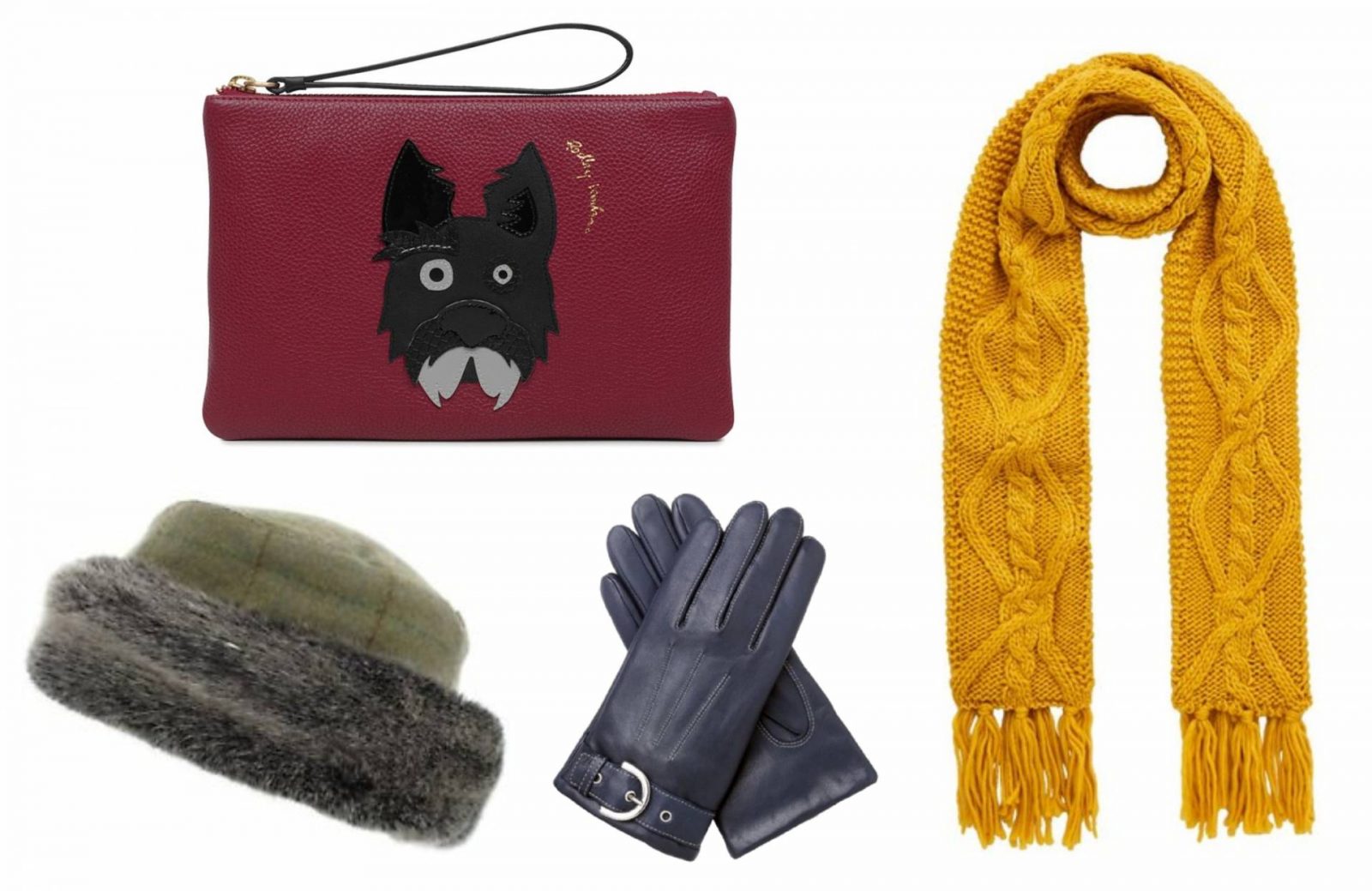 Bag
A beautiful new Radley bag is the perfect addition to your wardrobe, whatever the season. I'm a huge fan of this gorgeous claret red zip top pouch which us adorned with a cute appliqué Radley Scottie dog. It's the perfect size for your work Christmas do or a quick go to pouch for a trip to the shops. It'd make a great gift for any dog lover or a pay day treat for yourself.
Tweed Hat
I absolutely love tweed hats. I'd love to channel my inner country girl or pretend I'm any extra in Downton Abbey. Green is one of my favourite colours and I love how elegant it looks with the cosy fur trim. It looks perfect for family walks or throwing on when taking the dog for a walk on frosty mornings.
Leather gloves
I have a great collection of leather gloves and they last so well. I usually opt for classic designs and colours and weather them throughout the colder weather. I have some that are around 12 years old and still look brand new. I love how they keep my chilly fingers warm and dry and still make me look pretty glam.
Chunky knit scarf
Chunky knitwear is my go to thing for the colder weather. I love winding them round my neck or letting them hang down the front of my wool coat. I think the bold, mustard colour is really eye catching and will go with almost all of my outfits this year.
Have you bought any must-have accessories yet?
Collaborative Post