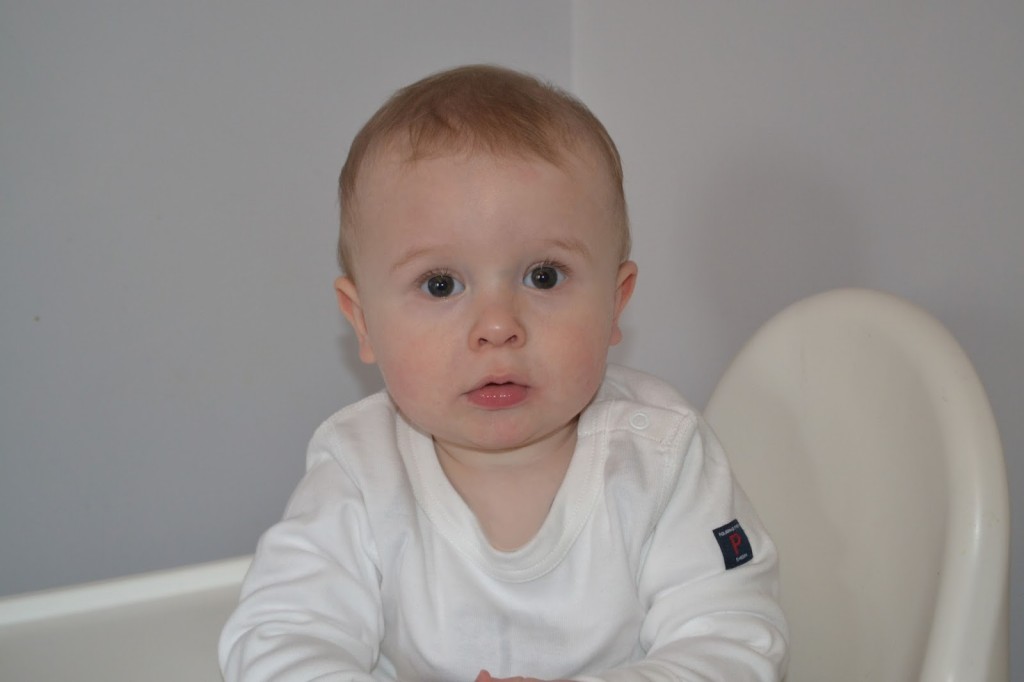 If I'm honest, when I think of affordable fashion for children, House of Fraser doesn't usually spring to mind, I've always considered them a little out of my price range, especially considering the amount of clothes I actually buy for the little man. He's much better dressed than Daddy or I! I've always associated House of Fraser with luxury designer brands and in all honesty I wasn't even aware they sold children's clothes!
I was recently asked if I'd like to choose some clothes for the little man up to the value of £30 from House of Fraser. I was convinced I'd only be able to buy one baby grow for that amount of cash, but in actual fact I got three fabulous items!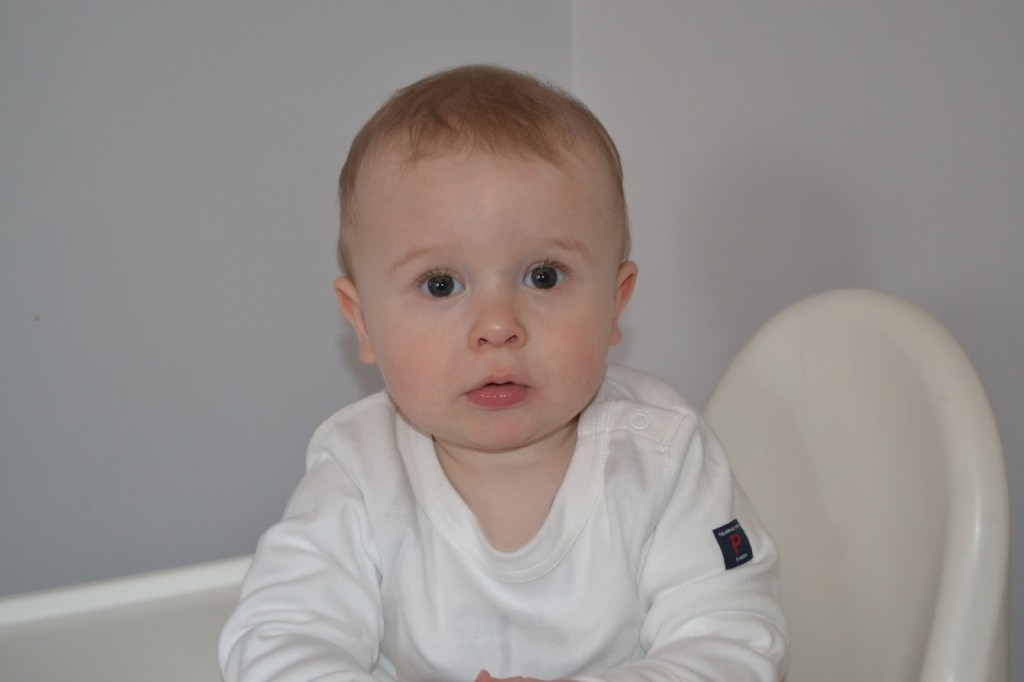 The first item I picked was this simple white Polarn O Pyret white top. I absolutely love it. It's the brightest white and makes the little man look so grown up. The quality is great, it's 100% organic cotton and it feels so soft and snuggly. I've washed it a few times now and it looks as new as it did when I took the tags off, it's also a little bit fabulous because you don't need to iron it!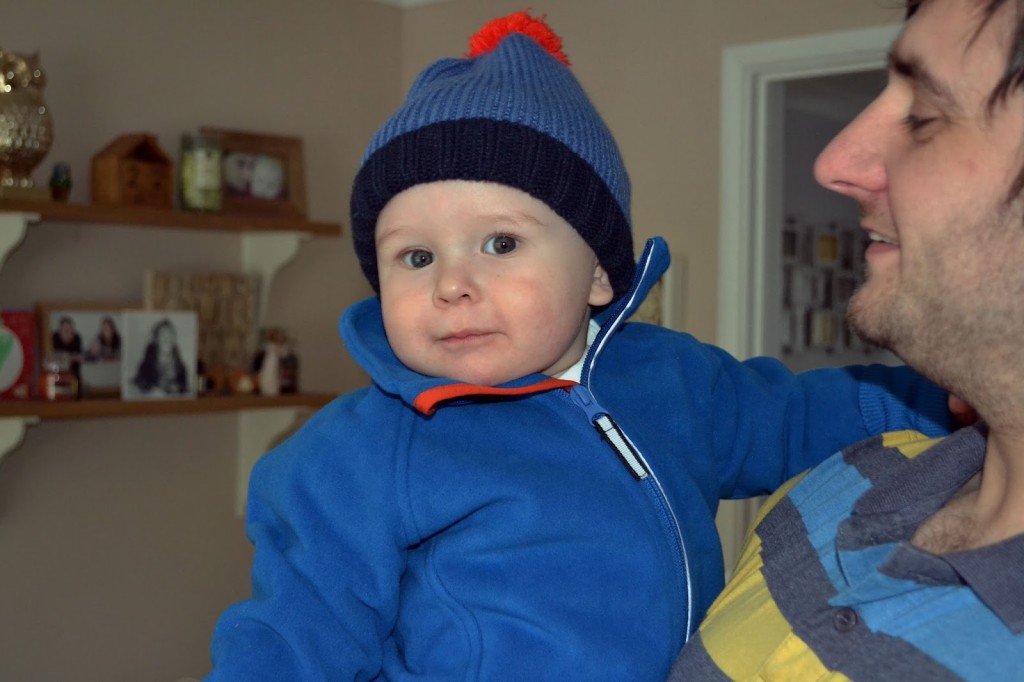 I have a slight obsession with baby coats and jackets so the obvious choice was this cute baby fleece, also from Polarn O Pyret. It feels quite thin but seems really warm and is the perfect fleece for layering. It's both wind and waterproof with the sweetest little thumb holes for chilly days. The little man gets a little flustered in his pushchair when he's wearing a thick coat so this ideal as it allows him to move easily. The green version of this fleece is currently on offer for £14, which I think is a great price.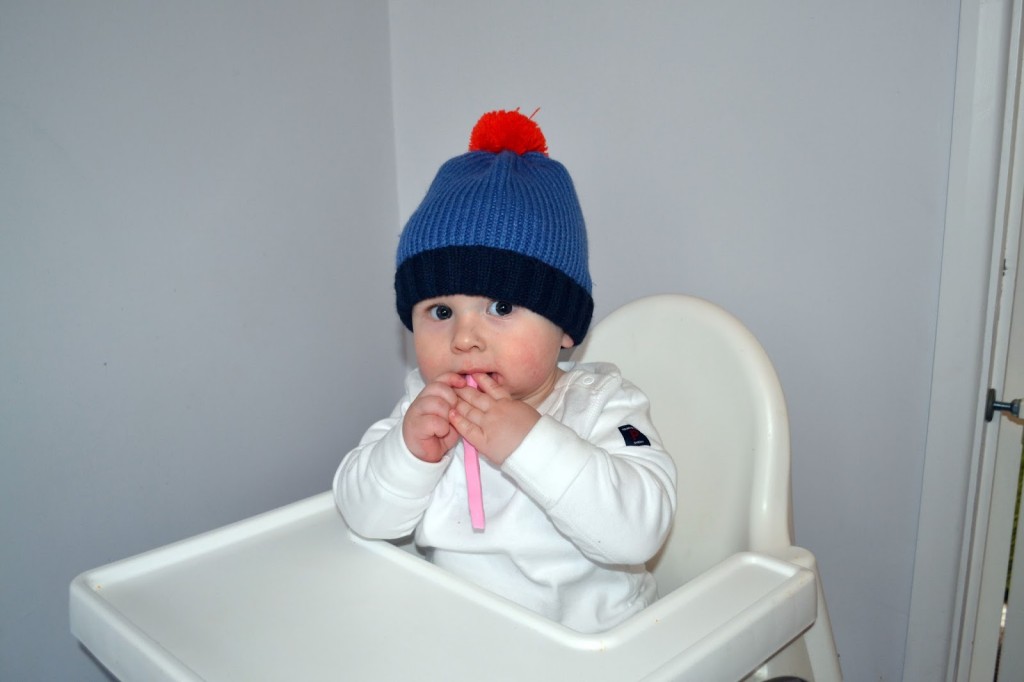 The final thing I chose was the bright and funky bobble hat from Pumpkin Patch. I'm already a huge fan of Pumpkin Patch clothes, as I think the fit is great for the little man. It was a complete bargain at £2.99 and I think he looks so cute in it.
Overall I'm very impressed with both the prices and the variety of children's clothes on the House of Fraser website. The quality of all three items I picked were fantastic and all have worn and washed perfectly well. In future I'll definitely consider House of Fraser for the little mans clothes, in fact I may have accidentally already taken advantage of the 70% off in their blue cross sale event! Ooops.