I've shared my love of Vax products on my blog before, but we actually have quite a range at home. My favourites were the carpet cleaner and the window vac, but that was before Vax Air Cordless vacuum turned up on my doorstep.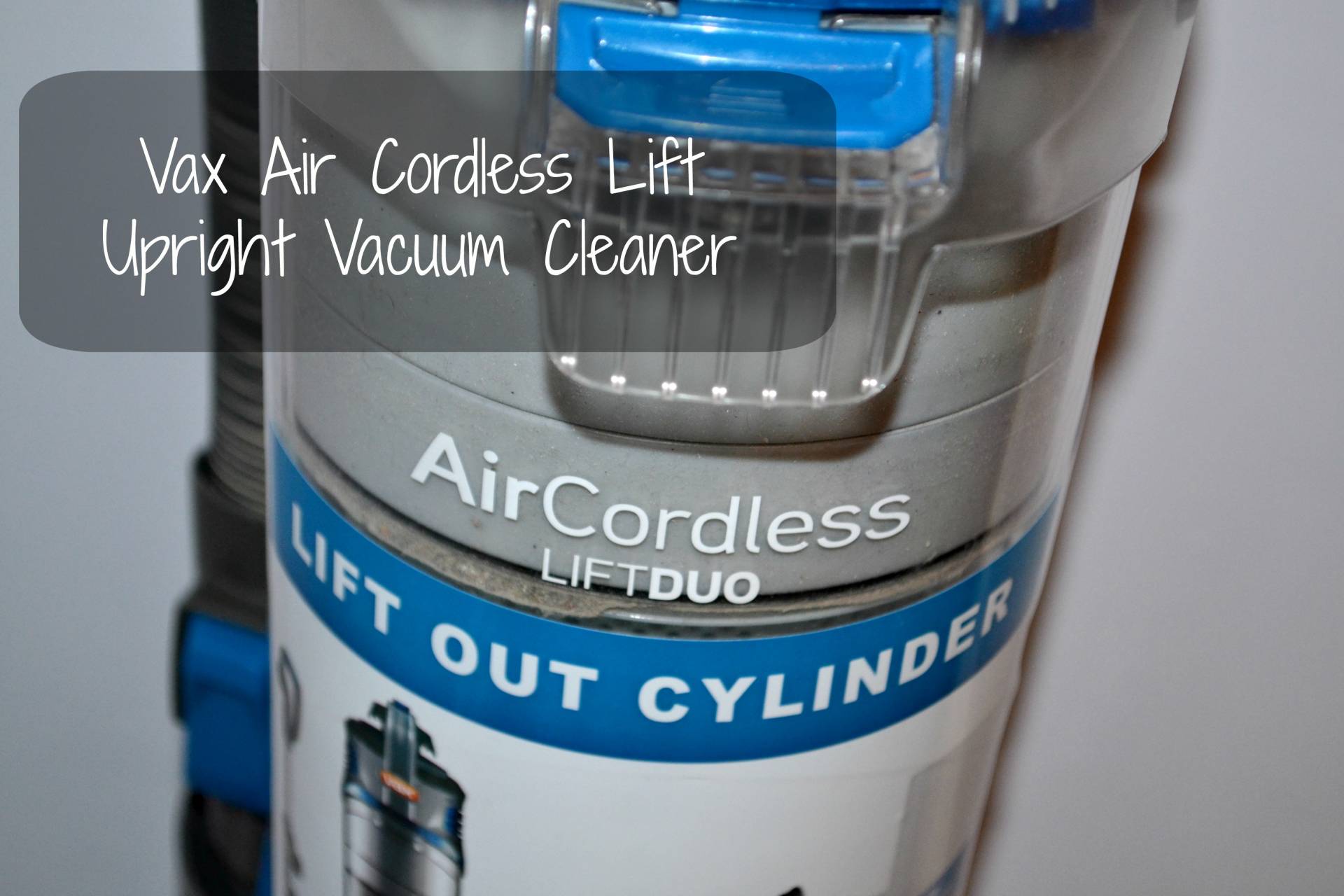 The Vax Air Cordless Lift full sized upright cordless vacuum cleaner that can be used in a variety of settings, including on carpets, hard floors and the car.
The body of the machine features a lift out cylinder which is extremely easy to empty and reinsert without causing any mess. It's very light weight and compact for an upright machine, weighing in at under 5kg, it's ideal for those who may struggle with a heavier appliance, and it's a god send when it's time to vacuum the stairs.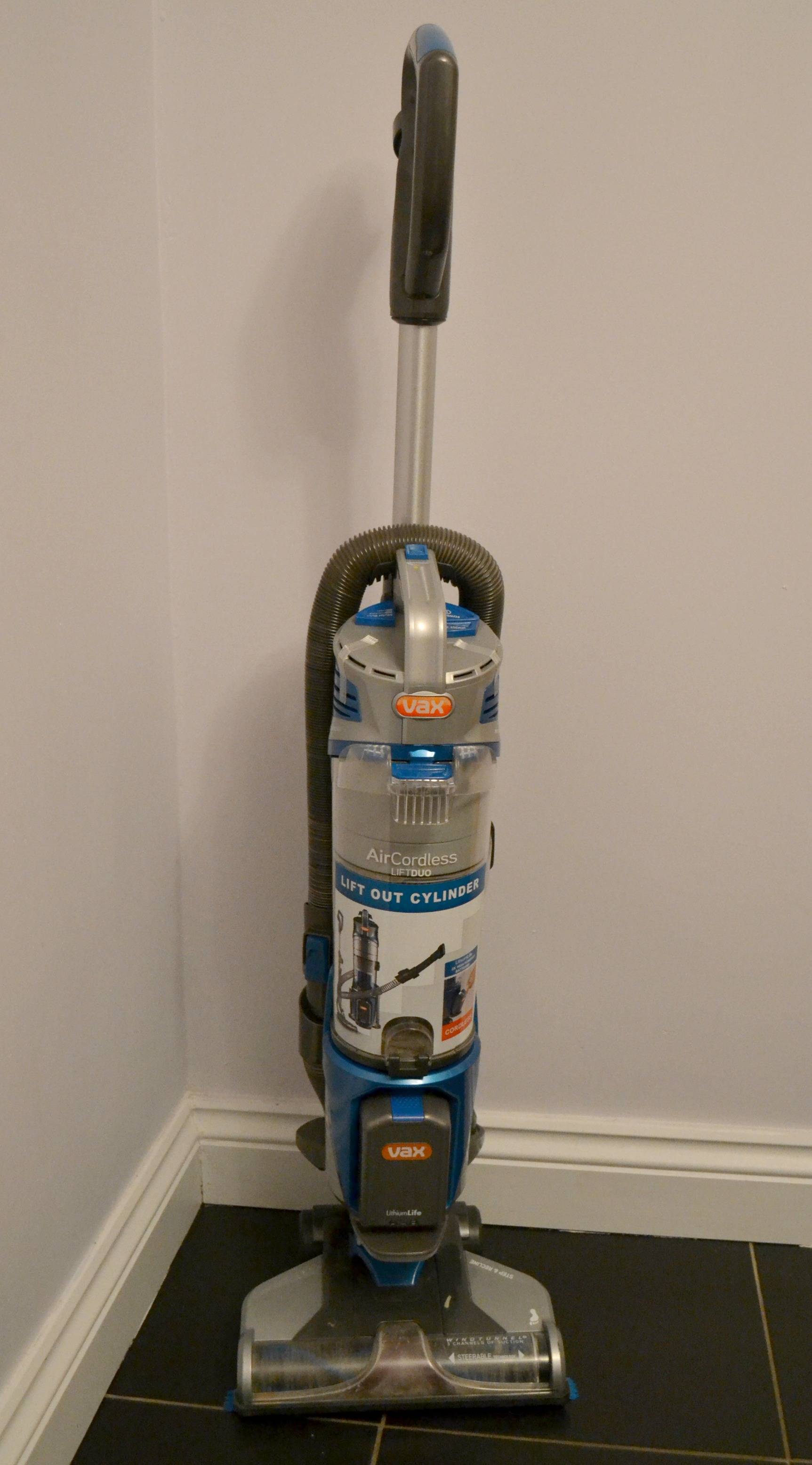 As there's no cord attached to the vaccum it can be easily moved round the house or even outside to clean out the car, I love how unrestricted I feel when using it, and the fact that there's no cord to trip over.
With two high-power extended runtime LithiumLife™ batteries that can provide up to 60 minutes of run time, you never have to sit round waiting for your vacuum to charge. Each battery is easily inserted into the battery dock charger and charges relatively quickly. There's even a handy battery level indicator which means you can keep an eye on how much power you have left.
The vacuums hose detaches and allows simple hand held cleaning with the mattress tool, flexible up top brush and 2 in 1 brush attachments. I particularly like the mattress tool for down the sides of the sofa and cleaning the mattresses and down the sides of the bed frame.
Rather surprisingly (probably not if you read the instructions properly) the inside body of the vaccum lifts fully out for evenbetter hand held cleaning, it's a fantastic idea for cleaning the stairs and makes hand cleaning a complete breeze.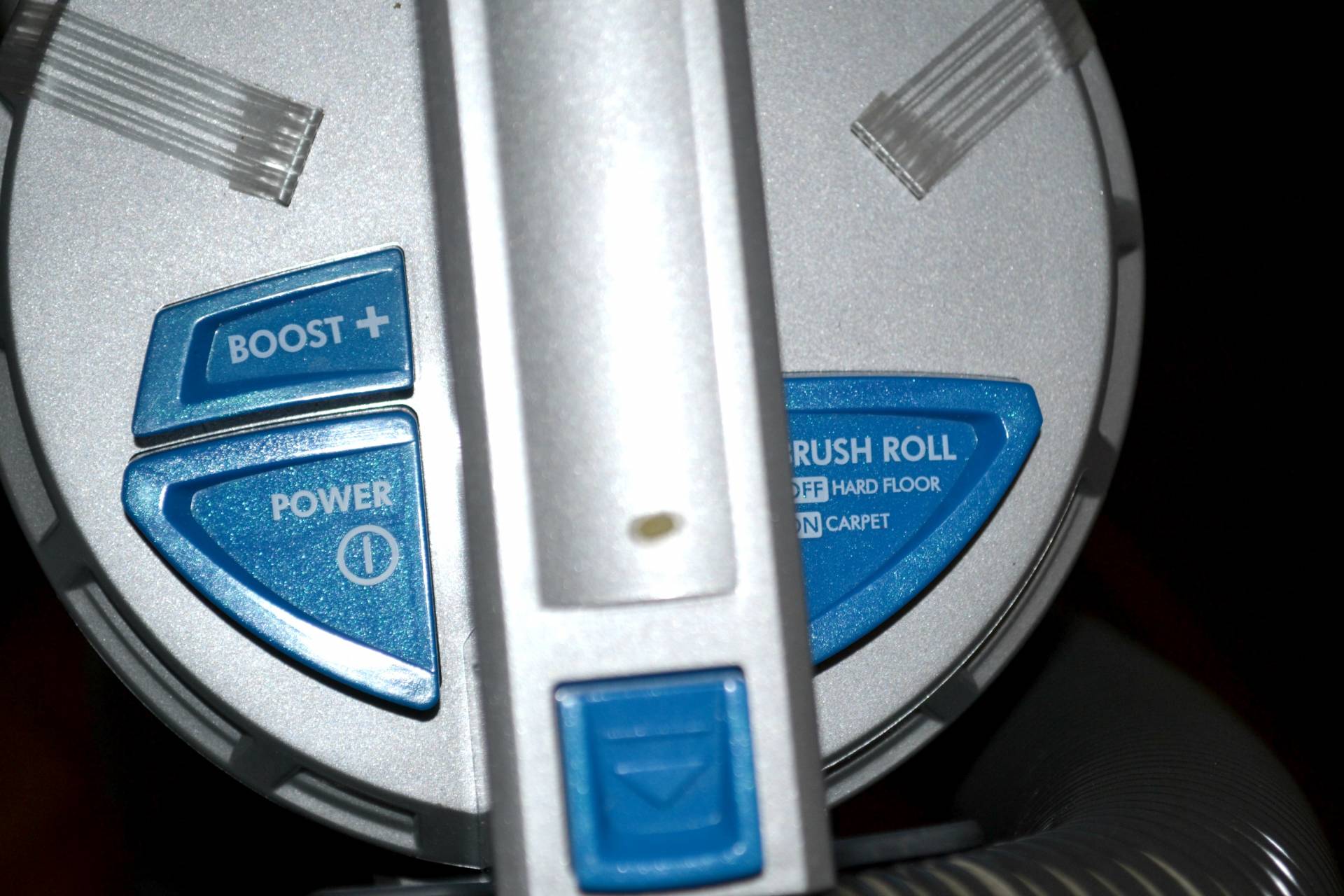 The maneuverability of the vacuum is great, it's pivoting head means it can be rotated with the flick of your wrist, and the large wheels mean steering is very easy. It has settings for both 'carpet' and 'hard floor' which is easily changed on the top of the cylinder by pressing a button. The button activates a fast spinning brush that works on carpets and can be turned off when you're using it on hard floors.
The suction on our carpets is great, but I do find it lacks a little on our wood and stone floor, where I often find myself repeating the same area until it finally picks up.
One of my favourite additions to the vacuum is the rather unique light. It lights up and allows you to see under lower items of furniture like the sofa or bed and gives you no excuse to leave any dirt behind.
At £349.99 it's not a cheap piece of equipment but I do really like it. It has the added advantage of Vax 6 year guarantee which I think is fantastic, it offers reassurance should anything go wrong with your vacuum. I find the Vax Air Cordless Lift extremely handy to use and because it's cordless I whizz it round the floor much quicker than my previous vacuum. I love it's swivel capabilities and it makes cleaning much easier and more of a pleasure.
*I was sent this product for review purposes. Opinions are my own*